Major Sporting Events and Infrastructure Improvements Boost Kansas City's Meetings Scene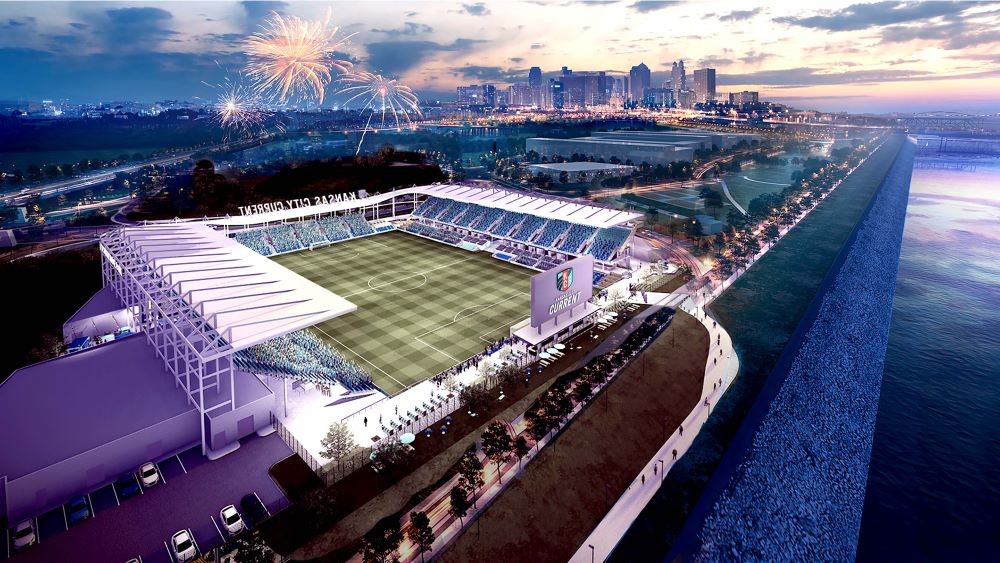 KC Current Stadium riverfront aerial rendering. Credit: Generator Studio
Kansas City is having a big moment. The city is fresh off hosting the 2023 NFL Draft this April, and last year it was announced that the "Heartland of America" would be a host city for the 2026 FIFA World Cup. Held every four years, the FIFA World Cup is the most widely viewed single sporting event on the globe. According to a release from the City of Kansas City about the news, in 2018, a combined 3.572 billion viewers watched the World Cup and an estimated 6.8 million tourists visited host cities. 
The value of these national and global audiences means big things are afoot for Kansas City, especially when it comes to recruiting new meetings and events business. 
"Sports is leading the way, but it's a door for us to tell the story on a larger scale for all meetings, conventions and events," said Nathan Hermiston, senior vice president of convention sales and services for Visit KC. "When you look at the Draft and World Cup and the amount of media and screentime these events bring, it's almost incalculable, the value of that. [People] see that investment in our facilities and our destination, and the passion of our community.  
"Sports is opening doors that were not open before, and it's booking us meetings and conventions we couldn't get five, six years ago." 
The NFL Draft: A Prime Time Event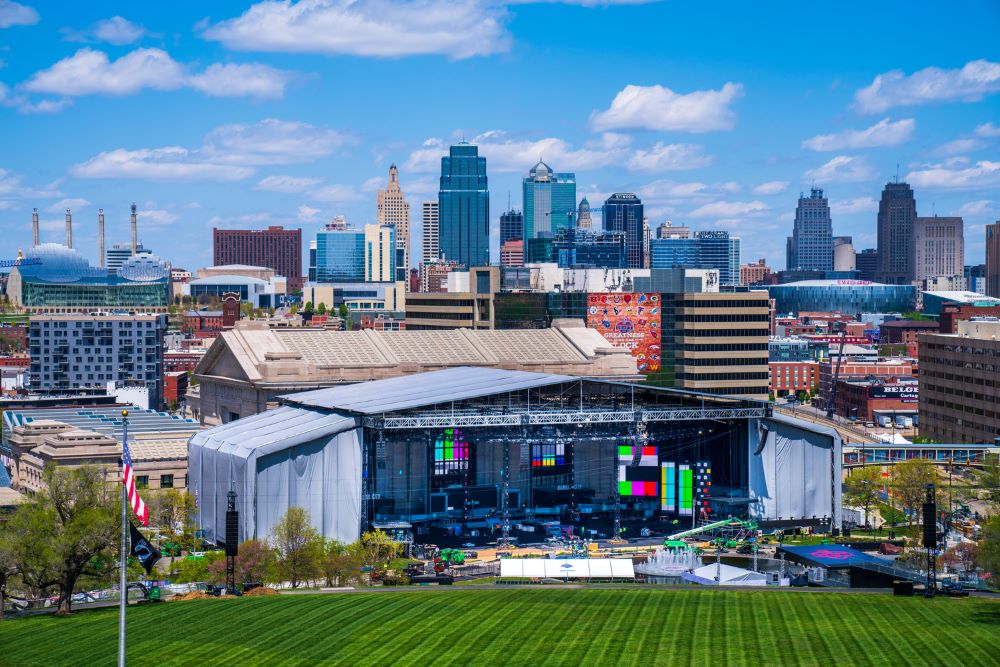 Months after the Kansas City Chiefs captured another Super Bowl title, the NFL Draft brought its mega event to Kansas City, showing off special event venues like the historic Union Station and the National WWI Museum to both visitors and millions of viewers. 
"It was an amazing event; the single-largest event in Kansas City history with 312,000-plus attendees," Hermiston said. "From a pure economic impact standpoint, it surpassed all expectations in direct and indirect spend. From a viewership and media standpoint, it was an opportunity to showcase the Kansas City story to an audience that has largely overlooked us. 
"It made people realize that Kansas City, while not a traditional first-tier city, is really dynamic," he continued. "They see a city that's investing in itself, investing in new infrastructure. You're going to find an authentic feel, people, experiences and a passion that aligns really well with our amazing amenities. A lot of our clients are starting to put those pieces together." 
[Related: Kansas City Is Upping Its Profile Via Major Additions]
Meetings Momentum in Kansas City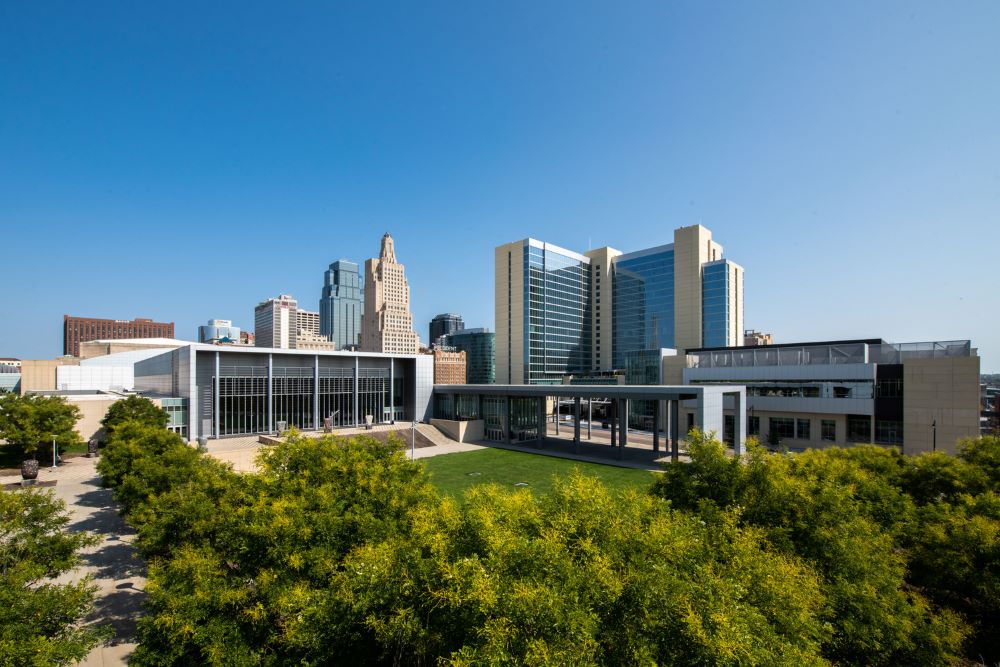 The meetings momentum is real in Kansas City. In July, Visit KC reported that in the first two quarters of 2023, among the 185 total events hosted, Kansas City welcomed major gatherings for key organizations such as the National Society of Black Engineers, the American Occupational Therapy Association and the Building Owners and Managers Association. Those three events alone attracted nearly 22,000 attendees and generated more than $27 million in estimated economic impact. 
Major bookings continue to be announced, including three major conventions that will bring more than 15,000 attendees to Kansas City with an estimated economic impact of nearly $24 million over the next several years, including The National Baptist Convention; USA's 2023 Annual Fall Convention; the 2024 United States Conference of Mayors next summer; and National Education Association's 2029 Annual Meeting (the association is the nation's largest professional employee organization, and its event's estimated economic impact is more than $18 million). 
Hermiston credits much of this success to last year's voter-supported GO Bond, which is currently investing $45 million in maintenance and capital improvements to the Kansas City Convention Center. Other infrastructure improvements are playing a large role too: a new single terminal is opening at Kansas City International Airport in February; the city has recently added 1,100 new and renovated hotel rooms to the Central Business District; and the free KC Streetcar route is expanding with an expected completion in 2025.  
"You talk to any planner, they are always looking for something new, fresh—something that hasn't been done before," Hermiston said. "And the fact that Kansas City is aligning with desires of event planners looking for a fresh destination that is investing in itself, that's what we are able to capitalize on right now. We have a forward-thinking investment strategy." 
[Related: 4 Historic Hotels for Your Next Meeting in St. Louis and Kansas City]
The Soccer Capital of America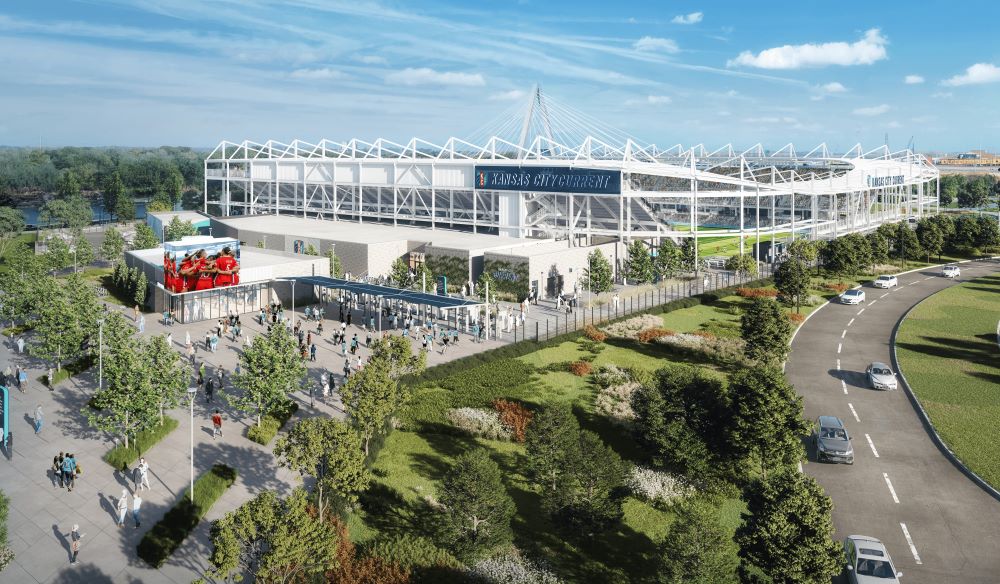 Of all the events, securing its bid to be a host city for the 2026 FIFA World Cup was a major win for Kansas City. It's a natural fit, too, for a town that calls itself the "Soccer Capital of America." Kansas City is a founding member of Major League Soccer (MLS) and opened its state-of-the-art Children's Mercy Park stadium for MLS team Sporting Kansas City in 2011, which went on to host major events including two U.S. World Cup qualifiers, the 2013 MLS All-Star Game and 2013 MLS Cup Final. The 18,500-seat stadium has a number of suites, decks and other spaces for private groups to meet or to network at games.  
Soccer continues to gain popularity in the U.S., with five new MLS stadiums opening in the past two years, but Kansas City is one step further. In 2024, KC Current Stadium will open, which will be the first women's professional sports stadium in the world. 
"Any time that we have highlighted this facility, which will open up in time for 2024 season, we have had the opportunity to also bring clients to the training facility—the women's specific training facility in itself is huge—and it really creates that 'Whoa, I had no idea this type of environment exists for women's sports,'" Hermiston said. "We are putting Kansas City at the front of the conversation of equal opportunity and inclusivity in sports. There's a genuine understanding that women's sports have a lot of growth in front of [them]." 
The total investment in the destination, from the hotel infrastructure to sports venues, will benefit the meetings and events landscape in a big way, Hermiston predicts, for years to come. 
"Meetings and conventions are the bread and butter of what we do," he said. "Our full-service hotels can handle a lot of big meetings and events. It's exciting to see what sports are doing in supporting the meetings and conventions industry. It's important to know that the industry is really benefitting from these [sporting] opportunities, and event planners are noticing." 
Connect 
Read this next: 4 Iconic Foods and Drinks of Kansas City and St. Louis