Lake Geneva's Latest Renovations and More News in MidAmerica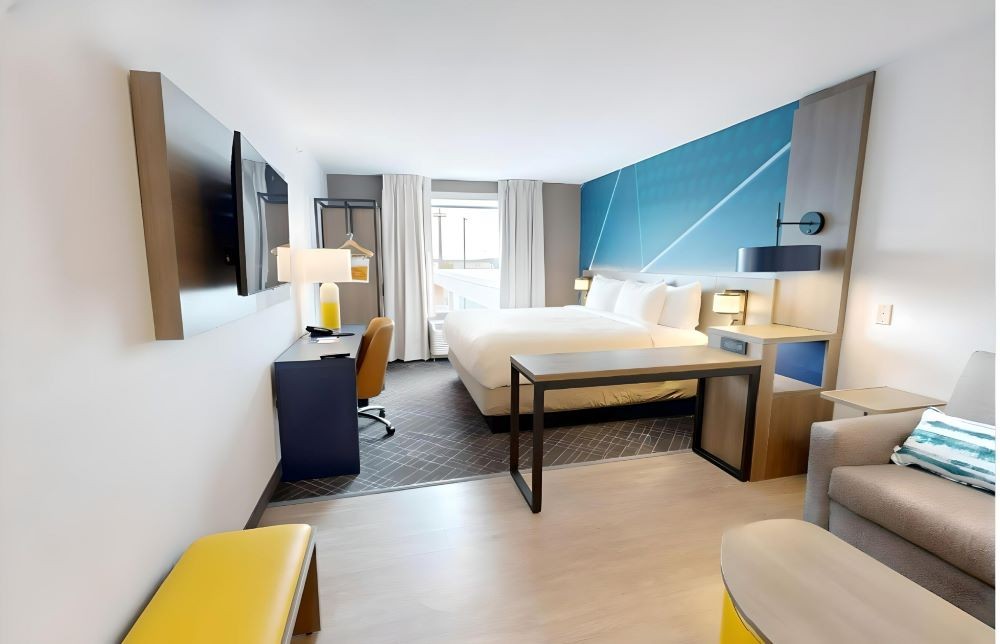 Comfort Inn & Suites Mountain Grove Guest Room
Illinois
Best Western Hotels & Resorts recently announced the opening of Best Western Glenview – Chicagoland Inn & Suites, located just 25 minutes north of Rosemont and less than an hour from downtown Chicago. The property recently underwent a complete renovation that introduced modern colors and spacious suites with multiple bedrooms and living areas.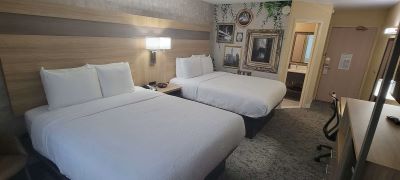 Best Western Glenview – Chicagoland Inn & Suites features 107 guest rooms including 20 suites, each updated with new furniture including beds and chairs. Guests are also invited to enjoy a renovated heated outdoor swimming pool and daily complimentary hot breakfast, as well as a 24-hour fitness center, business center and electric vehicle charging stations.
The recently renovated hotel puts guests nearby Windy City attractions including The Grove Park, Chicago Botanic Garden, Kohl Children's Museum, Illinois Holocaust Museum & Education Center and multiple dining options, shopping centers and transportation hubs.
Best Western Glenview – Chicagoland Inn & Suites also features a meeting room for small groups of up to 10 people.
[Related: The Latest New and Renovated Properties in MidAmerica (October 2023)]
Missouri
Choice Hotels International revealed a new look and feel to its Comfort Hotels portfolio with the opening of the first new construction Rise & Shine prototype in Mountain Grove, Missouri, located just over an hour east of Springfield. Comfort Inn & Suites Mountain Grove was designed to meet the "evolving needs of modern travelers," offering guests a fresh, contemporary design suitable for all ages.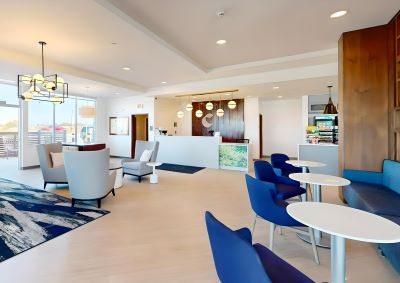 "Comfort hotels is thrilled to introduce the Rise & Shine prototype with the opening of the Comfort Inn & Suites in Mountain Grove," said Cathy Hartman, vice president, brand strategy, Choice Hotels, in a press release announcing the new property. "It's a reflection of our ongoing commitment to enhancing guest experiences and ensuring that families and travelers of all ages can create cherished memories at Comfort hotels."
The 56-room Comfort Inn & Suites in Mountain Grove sits near Mark Twain National Forest and offers tailored spaces for travelers to both work and relax, with amenities including an outdoor patio anchored by an indoor-outdoor fireplace, open and airy public spaces with high ceilings and floor-to-ceiling windows, a multi-purpose flex room that seamlessly converts to serve a variety of uses and guest rooms featuring upgraded fixtures and furniture, including semi-open closets and new "on-the-go" stations by the door.
Comfort Inn & Suites Mountain Grove features the 300-square-foot Comfort Inn & Suites Conference Room for small meetings of up to seven people.
[Related: Indiana's Convention Center Expansion and Milwaukee's Historic Hotel Renovation]
Wisconsin
Two of Lake Geneva's iconic hotels, both Marcus Hotels & Resorts destinations, have announced major upgrades and enhancements to their meeting spaces.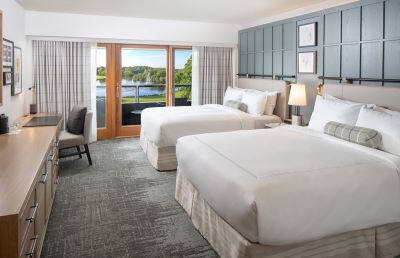 In spring 2024, the AAA Four-Diamond Grand Geneva Resort & Spa will unveil completely redesigned meetings and events spaces. The renovation, set to begin this December, will cover 62,000 square feet of meeting space and further enhance the resort's reputation as a world-class destination for corporate events, conferences, special occasions and more. Upgraded facilities will feature modern furnishings throughout flexible and open layouts as well as updated technology.
Grand Geneva Resort & Spa has spent more than $30 million over the last three years on upgrades and renovations to its guest rooms and public spaces, revealing the contemporary redesign of its 358 guest rooms and suites in the first half of 2023 following renovations to all guest bathrooms in 2022 and a public area renovation in 2021 that reinvented the resort's lobby and lobby lounge. The project also introduced a 60-seat outdoor dining venue, The Landing.
Grand Geneva Resort & Spa plans to make further significant investments into the property even beyond its meetings and events spaces, with plans to improve its recreational facilities and offerings in the near future.
The second Lake Geneva property with new offerings to take advantage of is the 225-room Timber Ridge Lodge & Waterpark, a family-friendly all-suite resort located on a shared 1,300-acre campus with Grand Geneva Resort & Spa.
The property has recently undergone a significant three-month renovation to its award-winning 50,000-square-foot indoor-outdoor waterpark, Moose Mountain Falls, introducing new water activities and interactive attractions for all ages. The hotel and waterpark also features its own restaurants and family-friendly programming in addition to select shared facilities with Grand Geneva Resort & Spa is set to officially reopen November 17. 
Read this next: Explore the Latest Meetings Developments in Wisconsin's Biggest Cities