Explore the Latest Meetings Developments in Wisconsin's Biggest Cities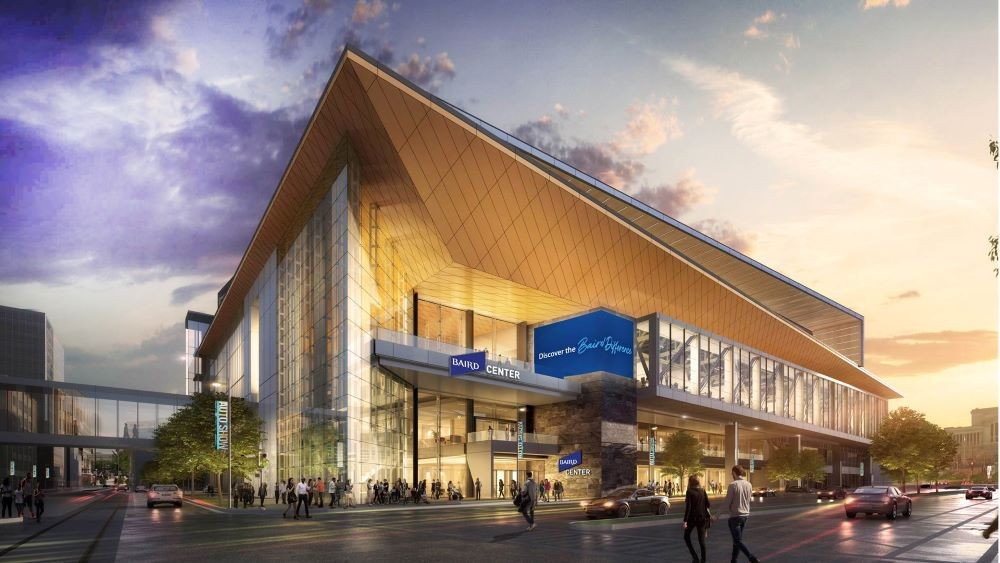 Wisconsin's three largest cities, Milwaukee, Madison and Green Bay, are booming with new meetings and events offerings, each with a number of recently completed developments that are being followed by highly anticipated projects preparing to wrap and welcome guests to new experiences.  
Following are some of the latest meetings and events developments across all three cities as well as key projects to keep an eye on as they near their slated openings.  
New Milwaukee Meeting Venues 
As in-person gatherings returned in full force throughout 2022, Milwaukee set out to reimagine itself as a meetings and events destination from top to bottom, taking on an extensive convention center expansion and introducing new hotel developments to the downtown area.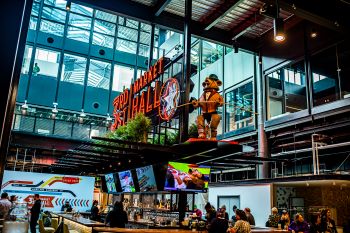 Now, Wisconsin's most populated city is ready to welcome meetings and events groups to an entirely new Milwaukee experience. Here are a handful of new projects and opportunities to be sure to include on your itinerary the next time you plan in Milwaukee. 
Baird Center: Formerly known as Wisconsin Center, Milwaukee's Baird Center is in the process of doubling its convention center space to total more than 1.3 million square feet. The $456 million expansion is slated for an early 2024 completion and will host its first event in May 2024. The project will bring Baird Center's exposition hall to 300,000 contiguous square feet, add 24 new meeting rooms, 400 parking spaces, six loading docks and an executive kitchen, and introduce a new fourth-floor ballroom with space for a minimum of 2,000 for a seated dinner. The mixed-use downtown development will also include a hotel, apartments and office and retail space.  
Trade Hotel: The Trade, Autograph Collection opened in May as a new luxury hotel in Milwaukee's Deer District, putting guests steps away from Fiserv Forum, home of the NBA Milwaukee Bucks, and the area's bustling nightlife. The 207-room hotel pays homage to Milwaukee's "hardworking history and modern spirit" with design elements aiming to blend today's conveniency with the timelessness of luxury. The Trade features a rooftop restaurant and lounge overlooking downtown Milwaukee, a two-story VIP suite with private access and more than 9,000 square feet of indoor and outdoor meeting and event space. The 5,400-square-foot Founders Ballroom can host up to 280 guests for a reception or banquet-style. 
3rd St. Market Hall (3SMH): One of downtown Milwaukee's newest destinations designed to bring people together, 3SMH opened in 2022 as a new convention and meeting space equipped with state-of-the-art technology and amenities and enough space to accommodate up to 2,000 guests. Private and semi-private event spaces include the street-level Starlight Room, a naturally lit space for up to 150 people; 2nd Street Corridor, with a glass rooftop, high ceilings and space for up to 500; and the entire 3SMH itself, giving groups access to every aspect of the hall, all 15 vendors, the 3rd St. Market Bar and activities such as shuffleboard, turf games, Topgolf Swing Suite golf simulators and Milwaukee's largest selfie museum.  
[Related: Milwaukee's Baird Center Is Setting Big-Box F&B Trends]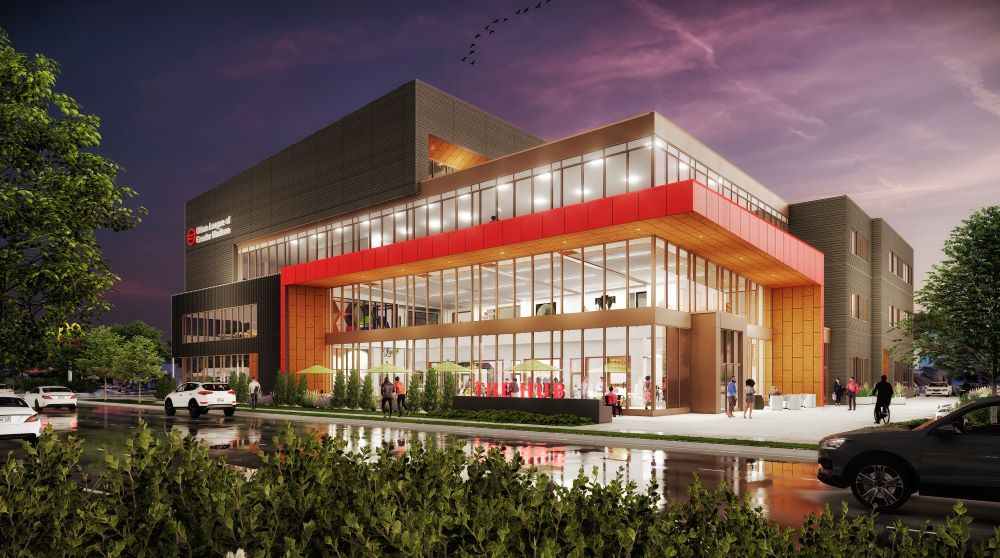 Meeting Developments in Madison 
Wisconsin's capital city is a walkable metropolis packed with meetings and events opportunities ranging from offsite venues at museums to more parks per capita than any other U.S. city, and the list keeps growing as Madison's latest developments prepare to open and welcome groups to new experiences. 
Following are some of the destination's most anticipated projects: 
Embassy Suites by Hilton: With an opening slated for early 2024, the new centrally located Embassy Suites by Hilton is situated in the heart of downtown Madison and set to bring another 260 guest rooms to the area, as well as a full-service onsite restaurant and 2,000 square feet of meeting space.   

Rendering of Embassy Suites by Hilton, Madison

Moxy Madison: Located in downtown Madison near The Sylvee and Breese Stevens Field, Moxy Madison is scheduled to open this winter and bring a new boutique-like hotel experience to the city. Hotel amenities include Bar Moxy, "the center of where we play and eat," and the Lounge, "where the buzz lives" day and night for a casual social gathering to a late-night hot spot. Moxy Madison's Library will serve as a public gathering place for meetings, while the rooftop restaurant and bar provides space for socializing with city views.  
Madison Yards: Madison Yards at Hill Farms is a new 21-acre, mixed-use development in the works, with the first phase of development opening late this summer and bringing a 50,000-square-foot Whole Foods Market, 142,000 square feet of office space and 11,000 square feet of retail space, as well as 273 luxury apartments at EO Apartments. Upon completion, the project will bring 400,000 square feet of Class-A office and medical spaces surrounded by a central green plaza; 100,000 square feet of retail, grocery and restaurant space; a new upscale hotel and a variety of entertainment.
The Black Business Hub, "the Madison region's premiere enterprise center devoted to incubating, accelerating and networking Black and other BIPOC entrepreneurs," will also fully open later this year. According to The Hub's website, over the next few years it is estimated that The Hub will support a minimum of 100 Black-owned businesses and entrepreneurs and create and relocate more than 150 jobs.  
The four-story, 76,000-square-foot, state-of-the-art center of commerce and entrepreneurism is located at the southernmost gateway into downtown Madison in the heart of the city's oldest multicultural neighborhood. The Hub also aims to embody local economy; mixed use, non-profit ownership and management; attractive and agile design; and sustainability. Upon opening, The Hub will have rentable space for private functions. 
[Related: 6 Unique Event Venues in Madison, Wisconsin]
Growth in Green Bay
Wisconsin's third-largest city is known for more than the Green Bay Packers. The city along the Fox River is the state's oldest European settlement, according to Discover Green Bay, and is lined with iconic attractions, outdoor activities, recreation, sports, restaurants, retail and more to explore. 
While the history of Green Bay runs deep, the destination continues to look forward with new and exciting developments for visitors to explore, including: 
Resch Expo: The new expo hall at the Resch Center opened in January 2021 and brought 125,000 square feet of column-free exhibition space to the greater Green Bay area. The $93 million project also includes six meeting suites on the second level, creating a big-city venue with top-tier amenities, "with small-town service and charm," said Nick Meisner, vice president of digital marketing and communications for Discover Green Bay. Plus, the center is steps away from the historic Lambeau Field, home of the Packers.  

Rendering of The Legacy Hotel, Green Bay

The Legacy Hotel: With an anticipated November opening, The Legacy Hotel Trademark Collection by Wyndham will be Green Bay's first five-star hotel. The property is in the Stadium District adjacent to Badger State Brewing and will offer 64 studio suites, 11 classic one-bedroom suites and two Grand Penthouse Suites. The Legacy Hotel puts guests one block from Lambeau Field and within walking distance of the Green Bay Packers Hall of Fame and the Resch Center and Resch Expo. Hotel amenities will include a signature brasserie, cafe, rooftop bar and luxury spa as well as 4,900 square feet of event space across four venues that can accommodate up to 320 guests. 
The Mulva Cultural Center: Located on the banks of the Fox River minutes outside of Green Bay in historic downtown De Pere, the Mulva Cultural Center is a 75,000-square-foot "cultural destination" set to open this fall. The center will showcase some of the world's finest traveling exhibits and offer a state-of-the-art theater, educational classrooms, upscale restaurants and meeting and event space to create a "culturally creative and diverse environment for education, enlightenment, contemplation and enjoyment."  
Connect 
Destination Madison 
www.visitmadison.com
Discover Green Bay 
www.greenbay.com
Visit Milwaukee 
www.visitmilwaukee.org
Read this next: On the Scene: How to Incorporate History and Art in Your Milwaukee Meetings