A COVID-19 Convention Services Roadmap to Recovery
ESPA's Paola Bowman, destination services manager for the Arlington CVB, and Jamie Huckleberry, director, event services for Pittsburgh's David L. Lawrence Convention Center, talk with Meetings Today's Tyler Davidson.
They discuss how the convention services manager association's COVID-19 Services Recovery Roadmap can apply to meeting planners, and of the impact the pandemic has had on event and convention services professionals.
Listen to this Meetings Today Podcast to find out more.            
Enjoying this episode? View more episodes of the Meetings Today Podcast!
Read the Transcript
[start transcript]
Tyler Davidson: Hello, and welcome to this Meetings Today podcast. I'm Tyler Davidson, vice president and chief content director of Meetings Today. Joining us today for this podcast are two folks who are officers with ESPA, the Event Service Professionals Association. I guess the traditional name would be convention service managers—all of our audience works with them, hip-to-hip, to make sure that conventions are successful. Joining us is Paola Bowman from the Arlington CVB in Arlington, Texas. And then Jamie Huckleberry, with the David L. Lawrence Convention Center in Pittsburgh. Thanks for joining us, Paola and Jamie.
Paola Bowman: Thanks for having us, Tyler.
Tyler: Quite welcome. First of all, as we're taping this on November 11, 2020, the industry and your segment of it, like many others, has been hit hard by the pandemic. Lots of people are really struggling to stay employed or hoping, if they're furloughed, to come back. What are you hearing on the ground from your members about the situation right now? And maybe the possibility of in-person meetings beginning again?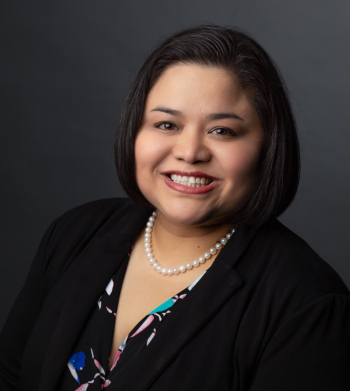 Paola: I'll take that if you don't mind, Tyler, and Jamie. I'd say that the membership polls, they vary by region, by location, where they are and based upon what they're being allowed by their authorities locally. I know that our membership is excited that when I go back, they know that our industry will come back, we'll come back stronger. Whether it's slowly in certain areas, or Texas—I think you might have been in attendance to the MPI WEC conference that took place, I hope you still stayed for the closing event.
I didn't get to meet up if you did but I was thrilled to be a part of that planning part of the host community for MPI WEC and then planned and executed the closing event in Arlington, Texas. And that, you know, that was really thrilling to see. And I've talked with a couple of my peers about it being kind of what our industry needed. And, I think it's just going to vary from region to region on what venues and locations are able to do. But our members are ready, and they're flexing and coming up with ideas on how to bring events back safely.
Tyler: Yeah, and I know, right as a time we're taping this, there's been some very positive developments, like at least a couple possible vaccines in the works. Considering that meeting planners book so far out, I'm sort of hoping that maybe they'll build confidence to booking meetings and conventions, if not in the next couple of months, at least, maybe at the end of maybe summer, next year and following.
Jamie Huckleberry: Yeah, I agree. This is Jamie. I think it's a very hopeful to see. I do think as we're gearing up into 2021, the things that we're seeing in-person are more regional than they are national. For Pittsburgh, we're seeing a lot of regional in areas that you can drive in from, so it does give that hope and glimmer into the 2021 year that we are going to start to see more and more of the in-person.
Tyler: And when we do, at least in this period right now, protocols and safety is just really the most important thing. Tell the listeners how an event services professional or convention service manager can help a meeting planner with COVID-19 protocols and safety efforts.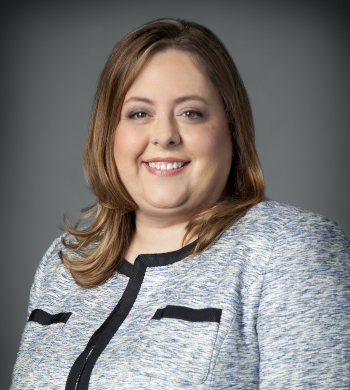 Jamie: Sure. I'll start with the venue side of things, but I'll let Paola tap in on the CVB. When it comes to planning and working with meeting planners, it truly is a team effort. With the event services manager, they know the building that they're working in, they know what works and what doesn't work. They know what areas can get high congestion. So, how do you work through that and try and thin out the traffic flow? They know the meeting rooms and how the layout should be going keeping in mind the social distancing.
So, there's a lot of factors that the event manager will have in preparing with the planner. Many venues have put together what's called a reopening plan, which really lays out a really good track as far as what meeting planners need to consider between environmental hygiene, the customer journey, workforce practices, food and beverage—to name a few. So, with that, it's all a team effort and trying to get it put together and then tying in the CVB side, so you have a unified plan. And that's where I'll let Paola kind of take you into the CVB side.
Paola: Yeah, I mean, one of the things that we have created for our members is a centralized location to put things in place for our future events and for planners, and that's our recovery roadmap for event planners and event professionals. And that is an evolving piece. It is a living document that we will continue to update as changes happen in the industry and in our nation. But as a CVB, one of the things for destination services is similar to what Jamie mentioned. On the venue side, just like she knows her venue, we know our city. Your destination services managers already have the relationships with a lot of those partners that you may need to pull on, whether it's from the core and whether they have shields for new buffet ideas, how do you set up? If you are setting up buffets, what core structures are needed, what local partner do you tap so that you're not incurring additional costs on bringing in from out of town? Working with the local authorities and having that centralized location for planners to be able to navigate the city. And they can just worry about content.
One of the things a planner told me recently was how great it was to just have a one-stop-shop of information, including all of the hotels that were in her block, and what they're doing in terms of protocols. And we had put together a "know before you go" document for them. That way, she didn't have to go digging and looking through all the different hotels. It was all in one place for them.
So [it's] being that advocate, being their eyes and ears and also keeping the information fluid with them, and communication that's transparent and constant and consistent with the planner on any changes that may occur in the city. We've had changes here in Texas that impact the capacity, whether it's going up or down, so having those communication instances with the planners, the destination services will be key to help navigate all of that and just allow the planner to really focus on what the experience and content they want to deliver to their attendees.
Tyler: I think that's a key in any city, any jurisdiction, because it does change from day to day. And service professionals are constantly liaisoning with all the people that meeting planners need to follow in the city governments, for example, or the local business community, right?
Paola: Sure.
Tyler: For sure. Okay. Tell us more about the COVID-19 Services Recovery Roadmap. I'm looking at that now. It's a very detailed and interesting document. And even though meeting planners aren't officially convention service managers, their worlds overlap in so many ways. I really think that a meeting planner can learn a lot from reading this document. And I guess they can probably get it at ESPAonline.org?
Paola: Yes, it is a document, Tyler, that we initially launched to help our membership. And then of course, we want to make it available for outside of membership. You have to either log in or request it, and that's just only so that our team headquarters just kind of has an idea of who's accessing our information. But we wanted to document in one place the steps and plans that our cities, venues and hotel members are taking to put events back in the live atmosphere. And so it was developed in a very short time—in about a month's time—immediately after we got shut down by the pandemic in March. During that time, we had a few different phone calls with different members from our association from ESPA and just got started documenting the things that we're trying to focus on, the things that would apply to most people that would have a broader impact.
But like I said, it's a living document. We plan to continue to update as time goes by, but it's a resource to put in place the things to think about as planners are going through their event process from the different perspectives—from the DMO perspective, the CVB perspective, from community strategy and how to work with local stakeholders. And then of course, the hotel and convention center, which, you know, for the hotel side, some of them have to answer to their brands and have to put in place the same protocols and plans that the brands have. But it may vary from region to region based upon the CDC guidelines. And so, we wanted to put a central location for our members to refer back to, and have some thought process to coming back to live meetings.
Tyler: Excellent. We're getting near the end of our podcast, and I thank you both for joining us. One interesting thing that's really come to the fore and since the pandemic hit, was just the widespread adoption of hybrid meetings. I'm thinking that was not typically a core part of a convention service manager's job before. But now, it may be a little more. How can your members help meeting planners facilitate a hybrid meeting, especially, on site with production facilities and such?
Jamie: With hybrid, you're trying to plan for two different types of events basically in one. You're trying to create and capture a conference—an engaging conference—for the attendees that might be in person, but then also create this virtual conference for those that might not be able to travel or not comfortable to travel. So as an event manager, it's really important to try and get all the support providers together first. Because to pull off a hybrid, it's not just a single-person thing, it's getting your IT company involved, your AV company, your platform company. I think the first important thing is to get all the service providers together in introductions and discuss how that hybrid is going to work.
I spoke with some of our AV providers and many providers are actually getting their own platforms put together so that it's a one-stop-shop. You don't have to find a different platform if you go with this AV provider—then you've got a platform all ready to go. But some of the things you have to think about is your bandwidth. It's very important that you are able to discuss and know what the venue can provide as far as bandwidth goes. And if you're streaming out to more than one spot, or if you're streaming to another venue that might hold another 500 people, what's the bandwidth on the other side? You always think about the outgoing, but you're not thinking about what's going on on the other side. So it's just something you need to think about.
Some of the fun things you need to think about is for the virtual speakers, like a read room so that the remote presenters can kind of check in with your technician. You want to try and look at receiving secure logins to ensure privacy. And then think about recording your session so you can upload those later on. Those are certain things event managers can help with and as far as working together with an AV provider. And then on the IT side, again, it's just establishing that bandwidth and a high suggestion of wired connections versus wireless. The wired side will definitely ensure a smooth-sailing event versus losing connection if they have to.
Tyler: Well, great. Thanks, a lot of great information there. And thank you for joining us on Paola and Jamie appreciate it.
Paola and Jamie: Thank you for having us.
Tyler: Thank you. And thank you out there listeners for joining us for this Meetings Today podcast with Paolo Bowman and Jamie Huckleberry who represent ESPA, an association for convention service managers who work joined at the hip with meeting planners to make all of our meetings and conventions successful.
So, thanks for joining us today. And if you're interested in more Meetings Today podcasts, head on over to meetingstoday.com to check out our podcast section where we have a variety of different podcasts with all sorts of industry thought leaders on a variety of topics. Thanks for joining us today and have a great rest of the day.
[End Transcript]
Popular related content: