Anaheim's New JW Adds a Luxe Option to a Booming Destination
Meetings Today's Tyler Davidson chats with Maribel Denner, director of sales marketing for the JW Marriott Anaheim Resort, and Junior Tauvaa, chief sales officer for Visit Anaheim, about the impressive new JW and how it will add a tech-forward luxury hotel offering to a city that is seeing its meetings and conventions product grow by leaps and bounds in recent years. 
Listen to this Meetings Today Podcast to find out more.            
About our Guests: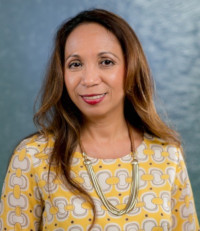 Maribel Denner, Director of Sales and Marketing, JW Marriott Anaheim Resort​ 
With over 30 years of hospitality experience, Maribel–a well-seasoned sales and marketing professional with a diverse portfolio–currently oversees marketing strategy the first JW luxury hotel in Anaheim. With charisma, creativity, and extensive knowledge of the industry, Maribel implements marketing techniques that spread awareness, increase company revenue, and incorporate core company initiatives. 
Previously, Maribel served as Director of Sales for Marriott Southwest Group Sales managing over 30 employees. With her insight and direction, Maribel oversaw over $100 million dollars of annual revenue across 35 hotels within Southern California. Her commitment and passion for building dynamic and high performing teams have earned her recognition as the top 1% performer for Marriott International and Group Sales Leader of the Year.
Maribel is also a former chair of the Meeting Professionals International (MPI) Diversity & Inclusion Task Force; former president of the Meeting Professionals International Southern California Chapter; former president of the El Camino College Foundation Board; former Executive Director of the Leadership Torrance and former board member of the Pediatric Therapy Network.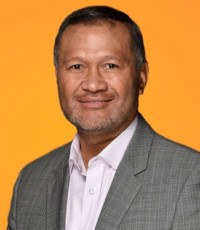 Junior Tauvaa, Chief Sales Officer, Visit Anaheim
Junior Tauvaa currently serves as Chief Sales Officer at Visit Anaheim since October 2013.  Tauvaa leads sales, services, sports and partnerships teams for Visit Anaheim to increase Anaheim's market share and customer satisfaction in the meetings and meeting arena. Additionally, he also leads Partnerships and Orange County Sports Commission in positioning Anaheim/Orange County as a premier sports destination. 
Tauvaa is very involved with meetings and events industry association and initiatives to ensure the Anaheim brand continues to be a leader in the meeting, convention and event industry. 
Tauvaa was previously Executive Vice President of Strategic Partnerships with Meeting Professional International (MPI) and the MPI Foundation, the largest global meeting and event industry association for seven years.  He was also previously with L.A. INC. (Los Angeles Tourism Board) for more than 10 years, where he held several key leadership roles. 
Tauvaa holds different volunteer leadership positions with Destination Marketing Association International (DMAI), Events Industry Council (EIC) and American Society of Association Executives (ASAE), Professional Convention Management Association (PCMA) as well as several technology companies over the course of his career. He is currently serving on volunteer leadership positions at DMAI, PCMA and EIC APEX Committee.
Tauvaa earned a master's degree in public administration from California State University Long Beach and a Bachelor of Arts in Political Science from California Polytechnic University. 
Popular related content: