How a Disney World Hotel Handled the MLS COVID-19 Bubble
In summer 2020, Major League Soccer decided to play its 2020 MLS Is Back tournament in a "bubble" to dramatically decrease the chances that COVID-19 would infect its players and staff.
Orlando's Walt Disney World Swan and Dolphin Resort hosted 26 teams, sequestering each on separate floors and undertaking an unprecedented level of hygiene and social distancing protocols to ensure the safety of its guests.
Starting in June, the league took over both wings of the Swan and Dolphin for 26 teams, with only MLS staff, players and hotel staff allowed on site. Near the end of the tournament, teams that were eliminated departed the hotel.
Individual teams stayed within their own bubble, essentially requiring the resort to maintain two "bubbles" during the tournament, which ended Aug. 11 with the Portland Timbers overcoming the Orlando City SC 2-1 to be crowned tournament champions.
Meetings Today Vice President & Chief Content Director Tyler Davidson sat down with three key players from the hotel to discover their successes and challenges in safely serving hundreds of players and MLS staff. How did it all turn out? Check out this Meetings Today Podcast to find out!
Listen to this Meetings Today Podcast to find out more.
Enjoying this episode? View more episodes of the Meetings Today Podcast!
Read the transcript below:
[Start transcript]
Tyler Davidson: Hello, and welcome to this Meetings Today Podcast. I'm Tyler Davidson, vice president and chief content director for Meetings Today, and we've got a really special program for you today, especially in these pandemic times, and it's kind of a harbinger of maybe things to come and how a major property has dealt with some very, very prominent protocols, and a very prominent client, too.
We're talking with some folks who work at the Walt Disney World Swan and Dolphin Resort in Orlando, a major meetings property. Joining us is Sean Verney, area general manager; Joe O'Donnell, associate director of event management; and Luciano Sperduto, director of food and beverage. Thanks for joining us, everybody.
Sean Verney: Our pleasure, Tyler. Thank you for having us.
Tyler: Thanks, Sean. And now why don't we kick it off with you. And this is the MLS Is Back tournament. And you know, very basically, Major League Soccer recognized the need to continue on with business as a lot of sports are, such as the NBA, and selected the Walt Disney World Swan and Dolphin resort to operate in the bubble, the term is.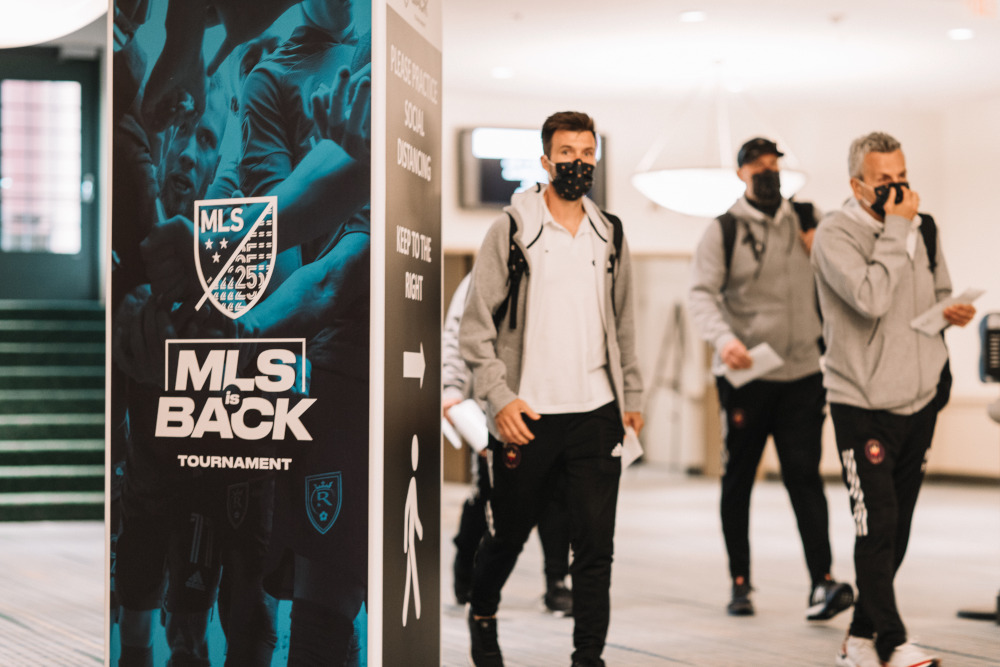 Photo: MLS is Back Tournament; Credit: Walt Disney World Swan and Dolphin Resort
Take it away, Sean, and maybe give the listeners some background on the event.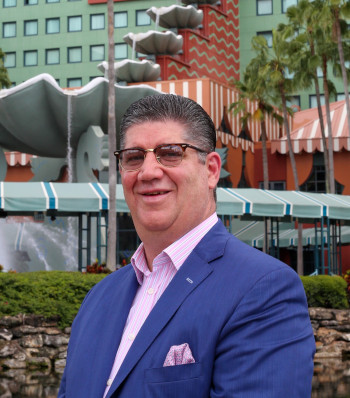 Sean:  Sure, Tyler, and thank you once again for having the team and I here to talk about what we call an iconic event. You know, Tyler, when we first received the call, you know the inquiry was about could we hold and create and partner with MLS to create this bubble? And really, the bubble was to be able to host 26 teams, all the supporting staff with those teams, the MLS staff, referees and all the potential medical staff, obviously, with everything that was going on with COVID-19.
(Photo: Sean Verney, area general manager)
So, you know, we started having conversations about what this would look like. And it was a mighty task, which took many, many hours to discuss and work through. But that's what we were tasked with in being able to host over 1,500 people in our building, be able to feed them for breakfast, lunch and dinner, be able to establish a multitude of different protocols pertaining to COVID, and the accessibility of the team throughout the entire building.
So that's a little bit of a background of what we were up against and how this was a mighty task that required a multitude of different organizations, leaders and team members coming together to potentially be able to execute against this.
Tyler: What are some highlights of what you had to do to accommodate this group during this time?
Sean: You know, it was interesting Tyler, not only were they trying to create a bubble for the 26 teams and all the supporting cast, but they were actually trying to create basically 28 bubbles, a bubble within a bubble. And what was really, really unique about this was being able to ensure that we were isolating specific teams on specific floors, isolating where their meal periods were, communicating where the traffic patterns would be of people leaving our hotel and coming back from a hotel.
The MLS was really trying to attempt to ensure that each one of these teams were in their own little bubble, and we had to do a multitude of different things and different approaches. And you know, as the leader of the building, I was extremely grateful for all the great leaders we had on this building to be able to formulate some of those plans. But they were mighty, and it required a tremendous amount of conversations and a proactive approach.
But there were some of the headwinds that faced us in being able to do something because, obviously, what was going on with COVID...We had never experienced anything of this nature. We were in uncharted territories.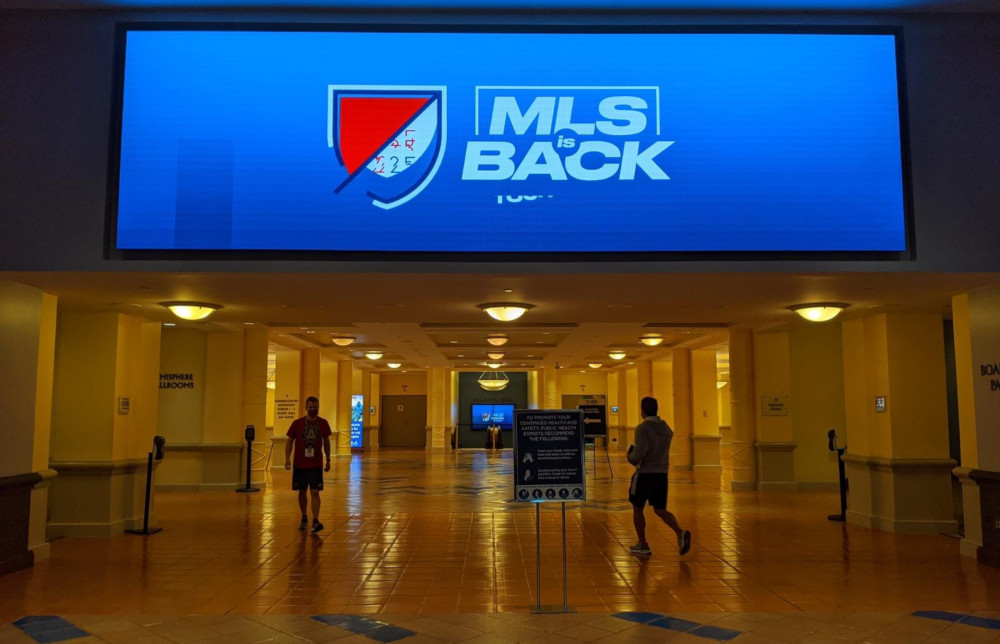 Photo: MLS is Back Tournament; Credit: Walt Disney World Swan and Dolphin Resort
Tyler: And I think especially you with the property, too, because, am I correct in that you were pretty new, even to the position there, when this was all going on?
Sean: That is correct. Tyler. You know, I had been down here, really, before this whole conversation started for about two months. So, quite frankly, I had to lean on the leaders in this building. I was struggling even to find where the restrooms were in a building of this size, in this nature.
And so I was new to the building, obviously not new to our industry, and well up to speed through all the various webinars that I had been on with our organization, Marriott, and talking about some of the protocols that we needed to implement here.
Tyler: Wow. Was there anything that really stood out to you interesting, or any particular challenge that was a really a big challenge to overcome that you did overcome? And then I have to add, too, I think they did contact tracing, or at least there hasn't been any reports of anyone getting COVID from this whole experience, if I'm correct?
Sean: Yeah, that's correct. From this experience here—what did we have to overcome? More than anything, we had to be adaptable; we had to be versatile. We had to be able to pivot by the hour, by the day. In the pre-planning of this, as we were laying out all of our protocols for our guests and for our cast members, right?
First and foremost, all of our protocols to ensure the safety and the well-being of our cast members and team members. And then how do they correlate in executing against what MLS was looking to do and the event that we were looking to host.
[Read Next: Here's What Hotels and Resorts Are Doing to Enhance Health and Sanitation Standards]
So, each day brought a new challenge. Either it was the testing component, it was strategically placing teams, if it was teams requiring meals because they were in quarantine, or they were in quarantine later, longer than originally anticipated. In the contracting phases, as we were trying to lay this out, there was a multitude of different things that we needed to overcome.
Because nothing had ever been done like this before, in negotiating, because there were so many organizations that were intricately involved in pulling this off. Each one of them, in some sense, was intertwined, and just so critical for it to be successful.
Tyler: Right, yeah. And I'm guessing none of you put in for vacation time when all this was happening?
Sean: Yeah, there was no vacation, Tyler, but I will tell you, there was a lot of happy faces, quite frankly, because what we were extremely proud of and what the team was really proud of, and what really drove us to be able to work this process. And to ensure that we did everything we could as leaders in the building to make sure that we were great partners of MLS and be able to do this was really, honestly, to get our cast members in and our team members back to work.
You know, this was in the midst of this COVID-19—hotels were closed all over the country, all over the world. And this was a unique opportunity for us to come back and be able to get our cast members back in a safe environment, and be able to reopen our building for a client that needed the right partner that needed the support.
But more importantly, the health and wellbeing of everybody was the critical part of this. And if we could never feel comfortable in being able to ensure the safety and the well-being of our cast members, our guests, our leaders, we would have never done this. But through the tough work of everybody, we were able to accomplish that.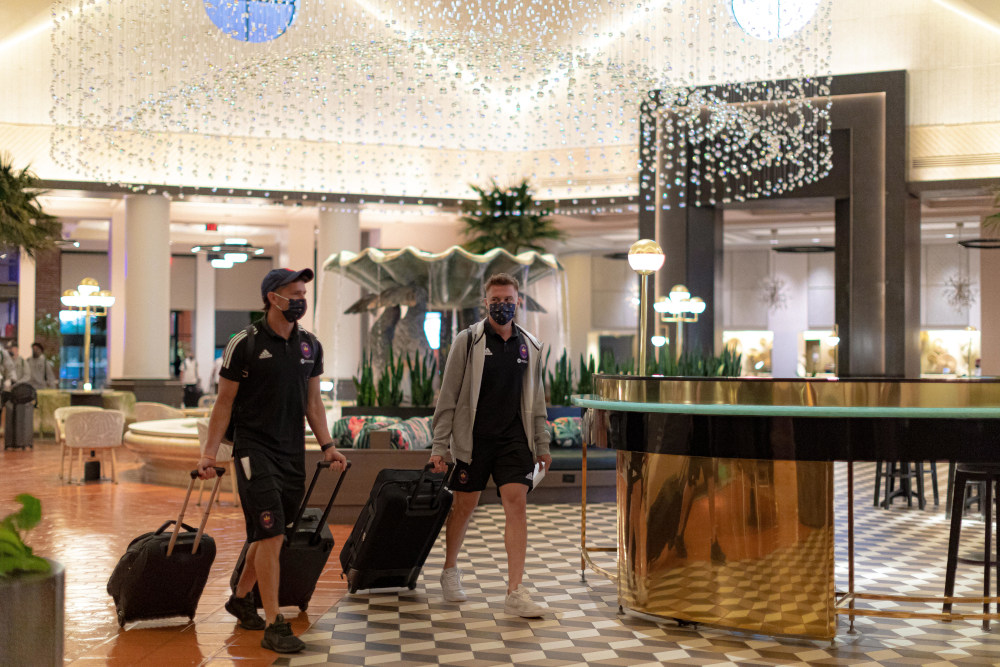 Photo: MLS is Back Tournament; Credit: Walt Disney World Swan and Dolphin Resort
Tyler: Well, thanks, Sean. Let's move over to Joe O'Donnell, the associate director of event management, and you folks always make things happen on site. So this I'm sure was a very special event that happened, and maybe this is an understatement, and maybe you could talk about this for 30 minutes or all day, but how is this different than any other events that you've worked previously?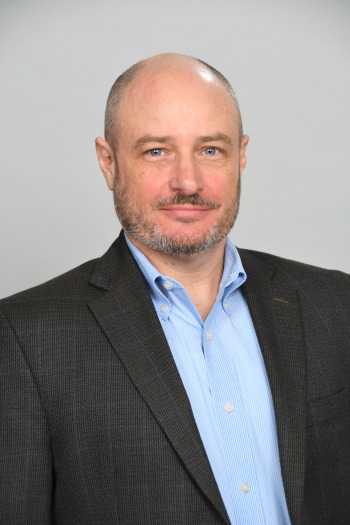 Joe O'Donnell: We've done a lot of high-profile events, some of them high-profile sports events. This was the first time we had 26 teams under one roof, and also the first time MLS had ever done that. So, that in and of itself was a challenge. Then, just the length and duration of it.
(Photo: Joe O'Donnell, associate director of event management)
I remember, vividly, at an early onsite tie-down, the planning group saying this is day six of 56 days. That really resonated. So that just led to some other unique aspects—just the sheer length of the event. And then as Sean touched upon our safety protocols, I firmly believe having robust and detailed safety protocols is what enabled MLS to have the trust to stay with us.
And as also Sean alluded to, although we did a great job in matching that with MLS's protocols, we were living it together, and it evolved day by day. And just the very nature of learning as you go day by day. MLS were great partners. But it was certainly a unique experience.
Tyler: And I know, of course, you can put all the planning in the world into this, but this is really a new situation for everyone in the industry—everyone in the world, really, with this pandemic. There must have been things you really had to adjust to and learn on the fly. What are some of those things? And how would those lessons maybe help other folks who do your job?
Joe: Well, I don't know if it would be true of other events, but the length of stay led to a lot of folks delivering from Amazon Prime and similar, and so a huge amount of shipments coming in daily really right up until the day of departure. So that was something we had to adjust to fairly close in. We discovered we were going to need to use disposables for all the meals, and that of course led to a lot of trash pickup needs, which we were prepared for but not quite at the volume nor locations.
Outside of the meal rooms there was a lot of trash pickup. So, we had to pivot and adjust and reevaluate, and after the first couple days we got to where we needed to be, but disposables would be something I'd tell anyone to keep an eye on. And when the teams first arrived, they were quarantined into their guest rooms, which again led to some unexpected trash pickup needs, delivering contactless meals, and then coming back to pick it all up. Also, contactless.
Tyler: Interesting. Anything else unexpected that came along? There must have been a lot of things like that, but anything else that really kind of stood out?
Joe: Well, maybe one of the most unexpected; we have two full fitness centers, and then MLS built two gym facilities in our expo halls on top of that, and yet a couple of the teams chose to build their own team [fitness facilities] inside their meeting room. So, one of the most unexpected moments was picking up a duffel bag and finding it was full of free weights and then looking up and seeing the whole box truck was full of duffel bags filled with free weights. So that kind of took us by surprise.
Tyler: So, you and your staff probably got pretty buff after all that stuff.
Joe: I broke out some Bengay that's for sure.
Tyler: Thank you, Joe, I appreciate it. Let's move on to Luciano, director of food and beverage. This, to me, is almost the most interesting part of this. Even almost the most interesting part in any hotel operation, and I know talking with our readers and everyone in the industry, F&B is just a huge part of this whole post-shutdown pandemic environment.
You had to feed hundreds of professional athletes—probably pretty hungry folks. What went into that setup and what sort of unique things did you have to do that you haven't done before this event?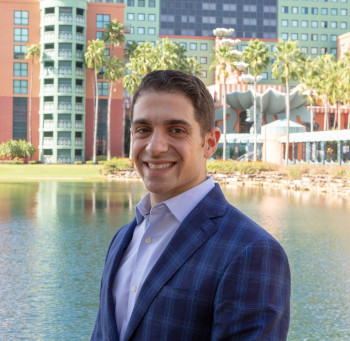 Luciano Sperduto: Joe led into it a little bit by mentioning the 26 teams and the contact we made with them prior to. We started by; we had our catering team and two of our catering managers actually making contact with each team individually. So, we actually split the teams up between our two catering managers, and they worked specifically with their nutritionists for meal plans.
(Photo: Luciano Sperduto, director of food and beverage)
So, we're working with that as well, which we've done in the past, but we've only done it with maybe two teams at a time, not 26. So, 26 teams and 26 meal preferences, and everyone's looking for different macro counts in their meals, right? So, after we got those meals together, really what it came down to was understanding how we were going to service the groups and all the different meal rooms, right? So, the 28 different meal rooms, because we had the 26 teams, the staff and then the referees as well. So, going into it, a lot of people were saying they were going away from buffet service, and they didn't want to do it.
The more that we sat down with our team and the experience that they have—there's got to be a way for us to be able to service them from a buffet standpoint and do something where we can still have social distancing. So we created these custom-made plexiglass dividers, essentially, if you will, and we're able to service the guests as they're coming through the line, our staff stands behind them with the proper PPE on, and then we're able to serve them. In this situation, they use to-go containers. We'll use them in the future with china or plateware—the guests can actually put that underneath the plexi and we're able to serve them, right? And then we're able to use the plexi to put clings on, to display menu items.
So, it evolved as the event went on, and that was one of the biggest challenges we had initially was understanding how we're going to service them. Once the rooms were set up, and we set up the staff that was going to be in the rooms, we were able to maintain some of the same staff in each of the rooms, which was a great benefit for the teams.
But all the teams, essentially, we started out with three meals a day, but realistically what it turned into was, most all teams had four meals a day. They were adding meals or snacks based on their practice or game schedule, and then we worked around it. So, there were teams that had games at 10 p.m. and would come back to the hotel after midnight, and we would have dinner for them at that time. So, we were adjusting as we went, but the setup of the service was one of our biggest challenges that I think, I'd be most proud of.
Tyler: And I know, having essentially sheltered in place here in San Francisco during the whole pandemic—and folks across the nation—your meals become almost part of your entertainment, along with Netflix, I guess, and some of those options.
So, how did you create variety among your meals, to make the players happy and kind of serve that. And I just have to say that I've been to your property a number of times, and you guys are always very creative with your F&B. So, I'm sort of curious to hear how you mixed it up for them.
Luciano: Yeah, thanks, Tyler. So, first of all, we had thousands of sample menus that they had done when the teams are on the road, what the nutritionist is looking for. Everything from, we were running 11 to 12 omelet stations a day for the different teams, to taco bars at lunch. We had different dessert recipes that we took from each of the teams. Our pastry team was making these protein balls that one of the teams really likes that's from the West Coast, and we ended up intertwining some of those into some of the other meal plans as well.
So, we were able to utilize a lot of the examples they actually were providing to us, and then we intermingled them into all of the meal plans. So that was, of course, very helpful to us. And then as time went on, like Joe said, they were here for 50-plus days, so we got to know them really well and what they liked. And as the time went on, we accommodated based on what we saw that they really enjoyed, too.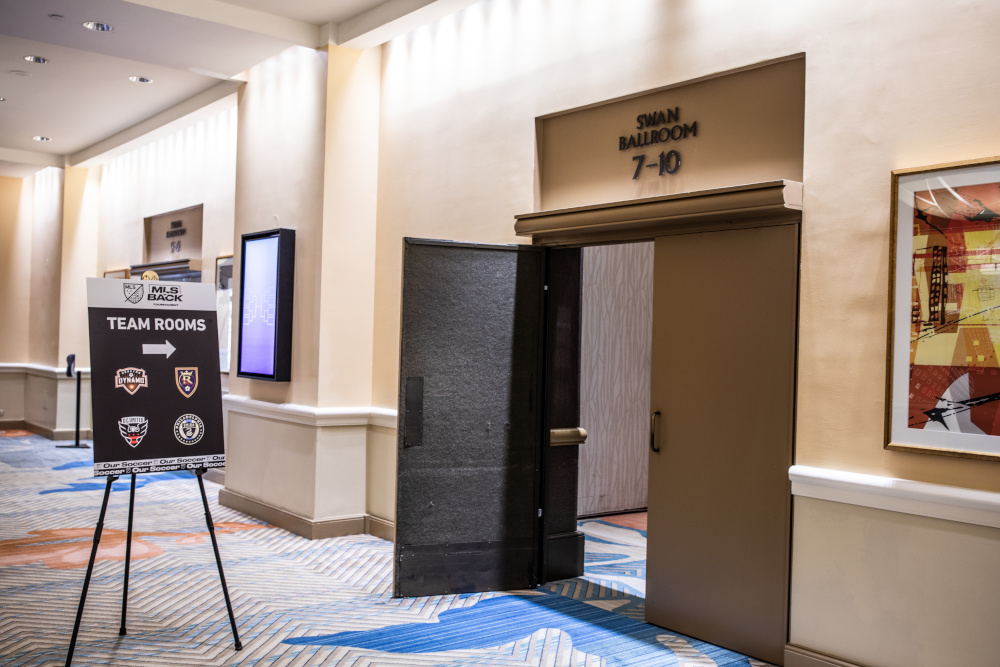 Photo: Social distancing reminders at the resort; Credit: Walt Disney World Swan and Dolphin Resort
Tyler: And I imagine too, there's just a lot of people from international countries where they originated, especially with soccer. So that must have added an extra wrinkle, and then a challenge or an opportunity.
Luciano: Yeah, and so people I mean, they were looking for other meals too, right. So, as you mentioned that you've been to the property before, and we have a lot of different options. So, we were able to accommodate people in restaurants too.
So we did set up a schedule with each of the teams and all the teams dined in each one of the restaurants a minimum four times so and we were able to rotate them and we did it based on socially distancing, distancing them so that they were not in the restaurants at the same time or they were just in different areas.
So, there was a lot of planning that went into it with the team but they were able to also have some specialty dining experiences and some of our restaurants as well, like Shula's and Blue Zoo and Ill Mulino, as well.
Tyler: Wow, what an interesting aspect. None of you will I'm sure ever forget this and never expected this to be part of your hospitality industry duties or experiences. Real quick, Luciano, what was the biggest challenge, probably among a lot of big challenges during this period.
Luciano: So, Tyler, we pretty much ran a 24-hour operation for the entirety of their stay for those 50-plus days. So, because with the teams coming in late, we would have breakfast cooks coming in at 3 a.m. to get ready for 5:30-6 a.m. breakfast, and people were leaving from that dinner that ended at, say, 2 a.m., right?
So, there was probably maybe an hour where we weren't operating, essentially on a daily basis. And, you know, we're used to doing that for one group, maybe for three or four days, but not for one group for 50-plus days in a row.
So, that was one of the difficult tasks I think the team had. And of course, we found our groove and we adjusted as we went, but it was great to be able to deliver that type of service and intermingle so many different options for the teams as well, so that it could work out and they were happy about it.
Tyler: Excellent. Well, thanks for joining us today, gentlemen, I really appreciate it. And before we sign off, I'll just throw out a general question. What lessons and experiences from this whole experience do you think can be applied to meetings and events moving forward? I guess both for meeting and event planners, and then folks on your end of the industry.
Sean: I guess I'll jump in there. I'll let it pivot to Joe and Luciano. You know, honestly, Tyler, it's ensuring that you have a good plan in place, and that you are able to adapt to the needs of the guests without sacrificing your protocols. I think during this time, that is what was essential. And we have established really stringent protocols.
And yet we were able to execute within the framework of those protocols. And I think because we were very proactive in our approach in establishing those, and working the problem, we were able to execute fluently and safely during that time.
Joe: I was going to say something very similar. So, white glove service means something new these days, but finding a way to provide VIP service for the players and keep things abundantly safe took a lot of doing, and I also want to say MLS was the perfect group to have in because their planners were just the best partners and the most flexible, as we had to adapt to everything.
But, taking the protocol seriously was something both MLS did and the hotel did. And at the same time, not letting that interrupt the high-level VIP experience for their players.
[Read more articles about Florida in our digital editions.]
Tyler: Yeah, right. Luciano?
Luciano: Yeah, I was going to mention that the partnership that we had with MLS. I mean, the way they worked with us. We had daily meetings with them, and even prior to their arrival we were on Zoom calls with them daily, and I feel when they arrived, even though we hadn't met them in person, it was like we had known them for so long already.
So, they arrived here and we had that partnership going and we were meeting with them constantly, so that when we did come up with challenges, which we all know happen all the time, we were able to address them and make sure that they didn't happen again. So, I think that was vital in making this event successful.
Sean: I just want to emphasize on that a little bit, and Joe and Luciano brought up a great point, is the partnership we had with MLS was essential, because they understood our business. And we were understanding their business and the communication and the willingness to work with each other to be able to execute of what the hotel needed and what they needed was paramount. And Luciano and Joe emphasize that word partnership, and that's the true essence of why this was successful, because it was a partnership.
Tyler: And I gotta say, too, I mean, there's just a lot riding on what MLS did, and there's just a variety of different aspects. So, for them to put their trust in you and the Walt Disney World Swan and Dolphin resort, that speaks highly of your team and the resort.
Well, thank you for joining us. I appreciate you and your time in detailing this very interesting story. And thank you to our listeners for joining us for this Meetings Today podcast. I'm Tyler Davidson, vice president and chief content director for Meetings Today. Be sure to check us out on the web at MeetingsToday.com.
You'll find a variety of podcasts there on lots of different topics important to the meetings and events industry, so we hope you enjoy them all. And wherever you're listening, please have a great rest of the day. Thanks for joining us.
[End transcript]
Listen to more Meetings Today podcasts