Give Yourself Permission to Take a Leap of Faith
We can plan ahead, but we can't predict the future. After realizing that women in the events industry hold massive buying power but don't always get credit for their behind-the-scenes work, Daphne Hoppenot, CEO & Founder of The Vendry, launched a brand new network and marketplace with empowering women in events built into the foundation of her company's mission.
Daphne encourages the audience to take leaps of faith and start new ventures, stay the course when things get tough, and give yourself permission to practice self-care in ways that are effective for you.
Want to hear more from Courtney and her incredible guests? Find all Dare to Interrupt episodes here.
---
About Our Guest: Daphne Hoppenot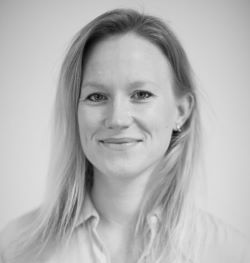 Daphne Hoppenot is the founder of The Vendry, a professional network and marketplace for the events industry. Daphne launched The Vendry in April 2019 as a resource for corporate event professionals to find agencies, venues, and vendors for their events.
The platform evolved in response to the COVID-19 crisis to focus on helping individual event professionals get credit for events they helped produce, showcase their work experience, and market their availability for freelance or full time work.
The Vendry has over 8,000 members and is growing quickly. Daphne previously ran partnerships at enterprise software company Yext and lives in Brooklyn with her husband and son. 
Connect with Daphne:
Twitter: @thevendry_
Instagram: @daphne.e.hoppenot and @thevendry
Website: thevendry.co
*     *     *
About our host Courtney Stanley: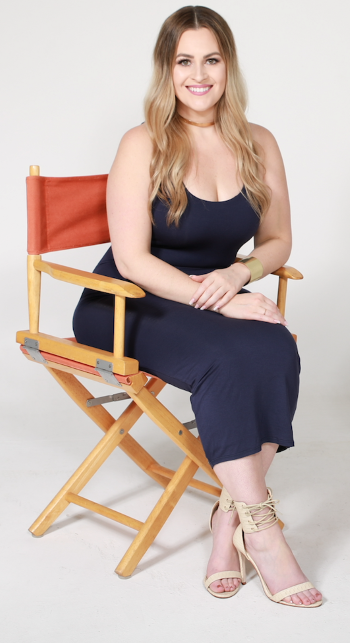 Courtney is a keynote speaker, writer, podcaster and career success coach with a background in experience design, community engagement and leadership development. Courtney is the host of Meetings Today's "Dare to Interrupt," a podcast that provides a platform for the event, hospitality and tourism industry's most influential and successful women to share their stories of adversity and success, unfiltered.
Courtney believes that transforming past experiences into impactful conversations through raw, authentic storytelling challenges the status quo, connects people from all walks of life and results in great change for the world.
Courtney is the youngest member to have ever been elected to Meeting Professionals International's (MPI) International Board of Directors
She is the recipient of Smart Meetings' Entrepreneur Award, MeetingsNet's Changemaker Award, the Association for Women in Events (AWE) Disruptor Award, the MPI Chairman's Award and MPI RISE Award.
Named Collaborate and Connect Magazine's 40 under 40 and a Meetings Today Trendsetter.
Recognized as one of the event industry's most impactful change-makers.
Serves on the Events Industry Sexual Harassment Task Force, AWE's Board of Directors, MPI's Women's Advisory Board, is a Meetings Mean Business Ambassador and is the co-founder of the award-winning movement, #MeetingsToo.
Named as a 2020 Meetings Trendsetter by Meetings Today
How to connect with Courtney:
Instagram: @courtneyonstage
Twitter: @courtneyonstage
Facebook: courtneyonstage