Visibility Eclipses Ability: Articulating Your Value with Confidence
Season 4, Episode 1
Guest: Quinn Conyers, Event Emcee & Professional Speaker, Speak to Society, LLC
It's one thing to know who you are; it's another to articulate your value to the world around you.
Quinn Conyers, Event Emcee & Professional Speaker at Speak to Society, LLC, shares how to use luxury language, identify and invest in your top talents, and make your voice your superpower.
Want to hear more from Courtney and her incredible guests? Find all Dare to Interrupt episodes here
Podcast sponsored by Philadelphia Convention & Visitors Bureau.  


Meet Our Guest: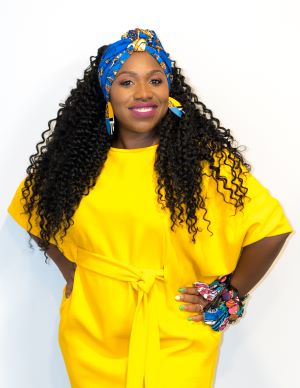 As soon as Quinn opens her mouth you will quickly notice why she is an Emcee Extraordinaire.
Quinn Conyers has over 17 years of in-person and virtual public speaking, event hosting and professional emcee experience. She has served as an engaging event emcee and master moderator for organizations such as Nike, Tedx, Black Speakers Network, Maryland Public Television annual Women's Conference, the Better Business Bureau and the three-day Angels & Entrepreneurs Retreat, to name a few.
Quinn's superpower is her E-Factor, which includes a beautiful blend of Energy, Engagement and Excitement, resulting in the transformation of an average event into an epic experience. Quinn is the author of two books, made it to the second round of Shark Tank auditions four times, been featured on the Entrepreneurs Elevator Pitch TV show, as well Essence, Black Enterprise, Vision and Purpose and Empowering Women to Speak Out magazines.
Quinn has taught speech communications for five years at Coppin State University, earned a Bachelor's Degree from West Chester University and a Masters from Howard University in Washington, D.C. Quinn is a proud member of the National Speakers Association (NSA), is a faculty member of the Black Speakers Network (BSN) and sits on the Board of the Global Black Women Chamber of Commerce (GBWCC).
In 2021, she was named one of 20 Black Women Entrepreneurs to Watch and was named Distinguished Alumni from her high school. Most recently, she was named by AT&T as a Dream in Black Future-Maker and secured a deal with EBONY Magazine Podcast Network to have her podcast Speak Black Woman as part of their network covering Black American with Excellence.
Connect with Quinn:
LinkedIn
Instagram: @quinn.conyers
Twitter: @quinnconyers
Facebook
Website
More About Our Host: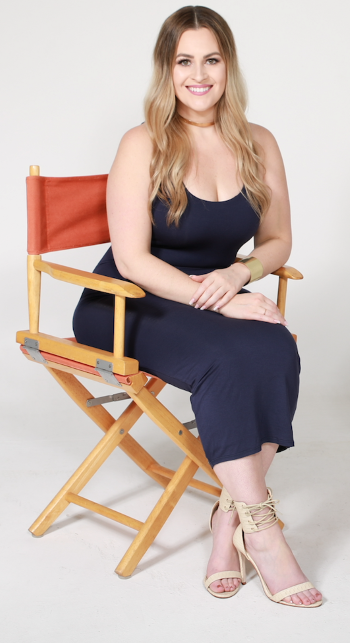 Courtney believes that transforming past experiences into impactful conversations through raw, authentic storytelling challenges the status quo, connects people from all walks of life and results in great change for the world.
Courtney is the youngest member to have ever been elected to Meeting Professionals International's (MPI) International Board of Directors
She is the recipient of Smart Meetings' Entrepreneur Award, MeetingsNet's Changemaker Award, the Association for Women in Events (AWE) Disruptor Award, the MPI Chairman's Award and MPI RISE Award.
Named Collaborate and Connect Magazine's 40 under 40 and a Meetings Today Trendsetter.
Recognized as one of the event industry's most impactful change-makers.
Serves on the Events Industry Sexual Harassment Task Force, AWE's Board of Directors, MPI's Women's Advisory Board, is a Meetings Mean Business Ambassador and is the co-founder of the award-winning movement, #MeetingsToo.
Named as a 2020 Meetings Trendsetter by Meetings Today
Connect with Courtney:
Transcript: 
Courtney Stanley: This episode is sponsored by the Philadelphia Convention & Visitors Bureau.
Hello, everybody, this is Courtney Stanley, and welcome to another exciting episode of Dare to Interrupt, a listening experience where you have the opportunity to sit in on honest unfiltered conversations with leaders who are considered to be the most influential, inspiring and innovative leaders in the world of events hospitality, business and beyond.
Throughout their careers, these leaders have dared to interrupt conversations, their own comfort zones and sometimes even societal norms to hustle toward their greatest levels of success.
I am thrilled to introduce you to today's guest, who is our first guest of Season Four of Dare to Interrupt here with us. We have my friend Quinn Conyers, event emcee and professional speaker at Speak to Society, LLC. Quinn, it's so great to have you here on the podcast, and happy new year, my friend.
Quinn Conyers: Happy New Year to you as well. I'm excited to be here and a fan of the podcast as well.
Courtney: Oh, right. Well, I have been dying to have you on this podcast.
So, like I told you before we hopped on here, I really was excited to have you be the first voice that was heard on this podcast for this year. And since we're all in our new year, new you mindset, I have to ask, what is your biggest goal or focus for 2023?
Quinn: You know, I'm not a huge...so, I read this book called the 12-Week Year that completely changed the way that I thought about how I look at years, months, times, moments and seconds. And I think that sometimes we actually do ourselves a disservice of trying to plan out what we want to do for the entire year.
So, what I've tried to do is take it, you know, 12 weeks at a time, sometimes a minute at a time, sometimes a moment at a time.
But more or less, not a goal. But more or less, a word that I try to kind of stick to until it's time to shift.
And my word entering into 2023 is just "priority." That is my goal--what needs to be a priority when it comes to my speaking and emcee business? How can I prioritize the women in business that I serve? How can I prioritize myself and giving myself radical self-care? How can I prioritize my marriage? You know, priority is how I am entering 2023 with ease and excellence. That is my word.
Courtney: I love that word. And I feel like the word that I choose for every year somehow always relates to prioritizing. It's either boundary setting, prioritizing focus intention. My word that I chose for this year is "devotion." And when I looked it up, I was like, "I don't know, I don't know..."
I was looking at the word "commitment." And then I found the word devotion and it had the words love and loyalty and the definition for devotion. And so for me this year, I want to be focused on being devoted to my health, my happiness, my peace in my life. And of course, prioritizing...so, family, business, friends, love, all of those things.
So, I hear you. I feel like that's a great word for 2023. And I love that you talked about breaking down time into smaller increments, specifically around moments. I was thinking through that. And I already went to what moment I want to have next today. And so I just I love that framework. I think that's really, really useful.
Quinn: Yeah, absolutely. And I think that we put a lot of pressure on ourselves, I want to accomplish this in 2023. And one of my favorite quotes is from Tony Robbins. And he says people normally underestimate what they can do in a decade. And they overestimate what they can do in a year.
So, I began to just look at time a little bit differently. Like, I want to do this, I want to do that. You know, for 12 months versus what can I accomplish in 12 months? What can I accomplish in the moment and not be so much in the future that I don't embrace and I don't embody and I don't appreciate the now.
Courtney: Mm hmm.... Yeah, I think that's really, really interesting. And actually, that reminds me of a line that's in your bio, where you talk about having overnight success in 17 years. And I want to just--I love that line. I've read that and we talked about it a little bit before we hopped on here, too.
And I just I love that because I think so often we just see the tip of the iceberg success when really it's been years of working and hustling and learning and making mistakes and being strategic.
And then all of a sudden, almost overnight, it seems that you have this great moment of getting to the top of that hill that you've been climbing for so long.
So, I do want to take a second to just take a step back and allow our audience to get to know you a little bit better. So, tell us about your career, where you started where you're where you are.
Now, I know 2022 was a really good year for you and I want to hear about that, too.
Quinn: Well, you know, it's interesting because my voice has always been my superpower. I just didn't know it. And it was other people confirming and affirming and I think that if you look back over your life, whether it's mine, yours or anybody listening, you will see signs of when your gift showed up, or what you did effortlessly, was so amazing, to somebody else.
And when I think about, you know, my career path and choosing to be a professional public speaker, professional MC, it really started for me, I would say, in college. And I remember getting to college--I actually went to school at West Chester University in Pennsylvania, and I got a master's degree from Howard University in D.C. And we were entering college and it was like you had these general education classes that you had to take, right?
And if you went to college, it's just a core group of classes that you have to take no matter what your major is. And I remember distinctly that Intro to Public Speaking was on that list. And I found out very quickly...everybody started panicking, like, "Oh, my god, public speaking, I don't want to do that." Is there any other class I'm talking about? Borderline tears, and these are just the guys right here? Like, I can't do this public speaking.
We were talking to our advisor trying to figure out, I mean, literally people were trying to figure out how do I get out of this class? And I felt like in that moment, I was the only one like, "What's the big deal? Give me the microphone. I'm gonna take the intro and come into class." And Intro to Public Speaking led to public speaking, led to argument debate to advance public speaking to communicating on television and radio, so forth, and so on...that I ended up having Speech Communications be my major.
So, there's such a journey. But I always start with that was a moment in time that when I look back, that was a moment where I'm like, people were nervous and scared about this. And I was curious, and I walked toward it.
And that was probably like one of my earliest memories of understanding that being a master communicator, using my voice to inspire, motivate, empower. And really, what I call leave a legacy with my language began. That was the culmination--not the culmination--but actually, when I felt like my voice was burst. And I didn't even know it.
So, that's kind of where I would start when I kind of...my path. And then, of course, there's things that happen after that. But that was kind of like the early stages of me like, on my speaking journey career.
Courtney: Yeah, something my mom said to me once that really made an impact...was not everybody is going to have the same heart for certain things, the same passion, the same excitement.
So, when you do feel the desire and the excitement and the passion to do certain things, to serve people in some kind of way, to lean into a gift that you have, really lean into that because the person next to you probably doesn't have that same passion, skill, gift, desire, whatever you want to call it.
So, I love that you were the only person in the class that was like, "Give me the microphone," because that was your gift. And I love that that was the beginning of your journey, too.
I am curious, how do you think people can really be intentional about understanding their superpower? So, if they feel like maybe they have just kind of been wandering a bit aimlessly and would want to find that thing that they are uniquely gifted at? What are some ways that you feel like they could start to explore that?
Quinn: I think one of the biggest things is not overthinking what comes natural to you. People want to go to, like, this catalog of superpowers and pick them out and be like, "I want that one. I want that one. I went that one."
And it doesn't work like that. I think that it's like, what comes the most natural, number one--what you always get complimented on if there's something that you do and you get a good compliments or praise, and you're perplexed, like, "Oh my God, all I did was do taxes. Oh my gosh, all I did was give somebody advice," or, "Oh my gosh, all I do is talk to my girlfriend on the phone when she had a bad breakup," like... No, you're a therapist, right? Like, no, you are this.
So, I think that when it comes to the superpower, it's like, when you look back on, what am I constantly getting compliments on? And I'm like, I could do this in my sleep, or what comes natural to me that people are super impressed by, but I'm like, "Really, you're impressed by that?" You know, I think that's kind of how you tap in, and I think it's tapping in.
And I think a biggest thing that we do our disservice is we always want to focus in on an at professional developments who are weaknesses. Like, I am not the most disciplined person. I'm not the most detail-oriented person, but I am creative. I am a great speaker.
So, what I did very early on instead of trying to make myself great at details, I hired for that. And then what I did was I went in with professional development in regards to how do I be a better speaker? How do I be a better communicator?
So, in addition to getting a master's and a bachelor's degree in that field, what I call "YouTube University," you know, what I call just books, coaches. I went in on polishing and perfecting my skill of communication because I knew I was good at that.
So, it's like once you find your superpower, now you just can't rely on your talent alone. You got to back that up with some technique and that's what takes you from good to great to grand.
And many people, especially in life, we're actually settling for good or great because we don't know grand is available. And I want to be grand. 
Courtney: I want to be grand, too, Quinn. And I want to backup to something that you said, because if...I don't know if you were looking at me when you were talking, but I was just like, just hands in the air. "Yes, yes, yes!" Because you had said something about people focusing on personal or professional development in areas of weakness, versus getting rid of that delegating, giving it to somebody else who is really good at that and focusing on your strengths.
And that actually is something that a leadership coach said to me a few years ago, that people often--and we all do this, and it's part of the conversation, too.
I think a lot of times, even in job interviews, it's like, well, what are you not really good at that you want to improve on, like, those types of things. And it's like, it's such a different way to look at it, where you take the areas that you're not good at, and you say that should not be my focus, not be trying to become the best at the things that I'm not naturally good at.
And picking out those things. Like you were talking about and saying, "This is a gift, what would happen if I invested fully in coming grand at that gift?" I think that's a different way to look at it.
And I think it's... I think it's a more strategic way to approach it to you because you're fighting against yourself.
Quinn: You know, like... I know that I'm not the best with numbers. I mean, some people, like, they love accounting, they love spreadsheets, they love QuickBooks--it makes me sick to my stomach. It's not my gifting. I don't know how to do that, right?
But what I'll do is I'll just hire my weakness, and I got that from Sara Blakely, from Spanx. She was like, you know, I was two years into my business, and the first thing I did was I hired my weakness. And then I was like, that's what I'm going to do.
So, I know it, I observe it, I'm not going to stress out about it. But here's what I'm going to do--I'm going to focus on what I am good at, and what I can be on fire at and where I can put some "grusstle" behind--that's grind and hustle, I make up my own words. Where can I shift my energy so I can explode?
And, also it could be fulfilling, and then make the money so I can bring on the people who can serve and support me in the areas where I'm not so strong. And that's the last thing that you said, is what I want to ask you about next. And that's the make the money piece that I am finding that in more conversations lately.
There are so many people who want to start a side hustle, that want to monetize a side hustle, that want to leap into entrepreneurship full time. How challenging was it for you to?
First, you did those couple steps recognize that this is a really special talent of yours, a natural gift that you have? Then invest in it and then take that jump into really monetizing it into a fruitful career? What did that look like for you? And this is why I say it took me 17 years to become an overnight success, now 18 Because we're in 2023, right? So, I can add that extra year.
You know, it's interesting, because to be honest with you, I was a speaker first. I always tell people, I was a speaker first. I realized that I want to do something with my voice, but I didn't even know that public speaking could be an entrepreneurial career.
What happened was when I got to grad school, and I started to, you know, speak and do certain things, I was intrigued by entrepreneurship. And I began to have that as a concentration. And then somebody caught me, asked me a question that completely changed my world, that put me into how can I monetize this?
They said, "Well, Quinn, how much do you charge to speak?" I'm sorry, say what? Now? People pay people to do this. I didn't even know it was a thing. I didn't even know it was a profession. And that's when it clicked for me. I'm like, "Okay, now I'm going to try to monetize this. I'm going to try to make money on this, and I remember my first speaking engagement was like $750. And you couldn't tell me I wasn't rich. I'm like, "I want to do this."
Dropping out of college didn't do that. I stayed in college, you know, but I'm like, I want to do this. I want to change the world with my words, right? Like, I want to do this. And to be honest with you, it was so difficult.
Like, I just didn't know how to run a speaking business. And it's one thing to be a great emcee. It's one thing to be a professional speaker, but I'm in college.
So, I was like, I had no idea how to make this a full-time thing, a part-time thing. So, it was just like, I knew that companies paid people, but I didn't know what a speaker reel was. I didn't know how to market, position myself. I didn't have a website, you know, so it frustrated me. And for years, I couldn't get people--it was so spotty.
I will get a speaking engagement here. But again, I was in college, but the blessing of what I did do--and I'm grateful that I had the hindsight there--I was a student so I completely pimped out my student status.
So, what do I mean by that? A lot of conferences. I've always been a professional development junkie, like I feel like I have a PhD in professional development. It's many courses, workshops that I've taken, but what I found that, if you go to these conferences, they have a student rate, so I can go for like $35, or can I volunteer? And I begin to soak up the information. I begin to. like, "Okay, I'm gonna listen to Courtney speak. Oh, she calls herself a keynote speaker, not just a speaker.
So, I began to kind of piece this together until I create a career. And to be honest with you, we can't control timing--like literally 2022. We talked about this...was ridiculous. Sometimes it takes people two years, two months, you know, sometimes it takes people, you know, longer, but it's the consistency.
So, I would say for anyone wanting to start something is to become a sponge, like, who can you learn from? And this is the thing, too. I have a lot of :MIMS," right? Mentors in My Mind, right? They don't know me, they don't know that I exist. And sometimes to coach with the top, it's going to cost you 50 grand. I knew I didn't have 50 grand, but I can absorb their YouTube content, I can watch their free master classes. We are so blessed living in an abundant age of technology and information.
So, I would say, I need people to do the work, don't get caught up, you can earn, you know, six figures being a speaker in six months. It doesn't work like that. Even if you have the skill, you've got to get out there. And you've got to be seen and heard on stages.
So, the first step, because there's so many steps, I would do for anyone who's looking to either break into entrepreneurship as a side entrepreneur to their full time business is, are you a master student, before you become a teacher? Or professor? Or are you a master student? How much about this topic? And it's information? Have you learned and absorbed? And are you executing on what you have learned? Because a lot of us are what I call content rich but execution poor.
So, we'll read all the books, we'll watch all the YouTube videos, and you mean to tell me that it's been nine months and you still haven't created a website or bought CourtneyStanleyspeaks.com? Like, what are we doing here?
So, become a student of the craft, or business or entrepreneur idea that you want to enter in, that's where I would start.
Courtney: I think it's so interesting that you mentioned the execution side of things. So, you can be a master student, you can soak up all the information, but the execution is often where people get stuck. And those are the conversations that I have a lot of times with people where they are.
I find that people get caught up in credibility and not feeling credible enough. And I think a lot of that comes back to, you know, confidence within yourself. And also just recognizing your value and also being willing to make mistakes, and to try new things and to learn what doesn't work and what does work. And I'm sure you've done the same, Quinn.
Like, I know, throughout the past few years that I went full time with speaking. I'm seeing all that stuff that I definitely am not doing. Some of the things that I did on day one--everything has changed, my strategy has changed. What hasn't changed is consistency of doing the work and visibility.
And when you said something about you've got to actually be on stages and be doing the work and walking the walk that's where visibility came into mind as well. And I want to back up for a second because I wrote something down that you said earlier, and you said I want to change the world with my words.
And that was so beautifully said. And I wanted to dig a little bit deeper into that and the power of words, because I know that you talk a lot about luxury language. And I think a lot of our listeners probably haven't heard of luxury language before.
So, I'd love to just have you share a little bit about how you came up with what it is, and I want to dig into how to actually practice it.
Quinn: Yeah. So I want to break that question up. Because it's such a great question. And you're right, I do want to change the world, you know, with my words. And I tell people all the time, I want to leave a legacy with my language, right? So, if your ears perked up, that is luxury language.
I'm going to break down what I just did and what I just said, because I want your listeners to really kind of have like a real up close and personal...you know, sometimes you hear things and people don't want to give you all the goods, right? I want to give you the goods...Leading into luxury language, I want to go back to what you said because it's going to tie right into luxury language with the credibility and confidence piece.
And what I have found when it comes to people speaking [about] starting a business, there is you know, this credibility and confidence that we sometimes struggle with.
And I want to be clear, it's not always [unintelligible], it's women a lot of times, right? It is women who struggle. I mean, literally, I would meet men who literally read one book, I'm like, "I'm charging $15,000 a keynote." And I'm like, "What?" And I see someone who's a woman who's been in this for 15 years, and they're still charging 1,000 bucks, right?
So, I think that the credibility comes from, and confidence coming from, you have to own your experience and expertise, even if the world doesn't know yet.
So, sometimes we think we're starting from step one, and we literally discount and we discontinue or we overlook that we've been in corporate America for 13 years. That's 13 years of experience where we look at the fact that we were not taking into account, or consideration that we have been, you know, or counseling our family members for free for all these years.
So, sometimes we've got to create a brag book, we've got to look at what we have done and what we have accomplished. And all of that adds up. Sometimes we don't...we don't look at it that way. So we think because we're starting a new business, we're starting from scratch, and we're not...we already have a foundation. It's just pulling out that...being able to verbalize that value.
So, you understand that in order to get paid, in order to be seen as credible, you know, that you have to go back on what have already done. That's going to be super advantageous as you move forward.
Now, once you know what you have done, that's not where the ball stops. And that's multiple stop. Well, I've done so many things, and why wouldn't they hire me? I have x amount of years of experience. I went to this college, or just real-world experience.
But now it's like, "You have to be able to articulate your awesomeness. You got to be able to verbalize your value. And I personally believe that if you want to be super successful as an entrepreneur, as a woman in her career, that the way that you communicate is what is going to be key to making sure that you either scale or you stay stagnant. And a lot of us don't put the time and energy and effort into the way that we speak about what it is that we do.
So, when I coach women, and when I look at whether they want to grow in their business, or grow in their speaking career, or just grow in their corporate position, is I'm looking at the way you are talking. I'm not just talking about how are you communicating to yourself. What is your message marketing looking like? How are you showing up visibly with your words and your community.
And what I found, Courtney, is a lot of us--you can tell just by language--that there's a lack of confidence there. So, what I encourage women to do is be very direct, be very intentional, be very open minded to using language that uplifts amplifies and values the work that they have done.
And also making sure that you're using what I call wealthy words and not weak words when they're describing that to the universe so they can attract and not repel clients. So, how do you do that?
You do that by using what I call luxury language. What we are currently using a lot of times as women is what I call a discount dialect. It is words, language, phrases, that's actually discounting, it's a belittling, it's putting our expertise at the bottom of the totem pole. Those are words like, "I can help you do this," or "I have affordable services," or "I'm the cheapest person that you're going to buy," you know, from versus you don't cost anything, the investment for my services is take out price, take out costs, right?
Or, I'm not going to help you but I can amplify you, I can coach you, I can train you, I can partner with you, I can empower you, I can teach you.
So, in my opinion, it's really understanding that your message marketing, as well as how you show up as the spokesperson for your business, your book or your brand, is the foundation in my opinion, for business and entrepreneurial success.
Courtney: I will tell you that the first time that I learned about luxury language from you, and discount dialect, I went through my marketing and took the word help out of anything that was there. And I just feel like it makes such a huge difference in the way that even just your one line that you have on Instagram or wherever you're promoting yourself.
Having that power line there to describe the value that you're delivering in the investment that people can make--I think it's a game changer. I think it's a huge, huge difference compared to using maybe a little bit more basic language that takes away from our value.
Quinn: Yeah, and also to--and I want to speak to the event planners as well, you know--because sometimes the reason why people need to get more butts in the seats.
It's not about discounting it. It's not about giving away seats for free to make sure the room is full. I'm looking at, well, "What is your event marketing messaging," right? If you want people to rave and return to your event? What is the copy on your website? What is the social media blasts that are going out? Is that rich with luxury language? Or is it poor with discount dialect?
So, if you want people to come to your event, if you want more diverse people to come to your event, I'm talking about not just ethnicity or race, but generational--if you want Gen Z's to come but you also want Baby Boomers to come, like, are you using luxury language and your event marketing to attract them?
And that's part of the work that I do, not just as a keynote speaker, but that's more of the emcee side of working with these planners to make sure that your event messaging is rich. Because sometimes I find I'm like, this is why nobody's coming. It's not because the speakers aren't great. It's the way that you're using the words to market it
Courtney: So, what would you say to people? And we'll talk about women specifically, especially because most of our listeners are women.
What would you say to women who struggle with feeling like they're bragging about themselves. And I hear this over and over and over again, when I talk to women about how to create a pitch that's more.
It's just, it's stronger, it's more powerful. It really illustrates their value. And time after time, I have women raise their hands and say, I don't know how to not feel like I'm bragging, it makes me uncomfortable.
Quinn: Yes, so I'm gonna go a step deeper. That's a woman issue, problem challenge, not their fault. I'll explain why, but it's deeper. When you talk to women of color, it's equal to talk to black women, Latino women, Asian women.
So, there is, you know, I just believe all women are not created equal. We will have to have different things. But at the core, we are women, right? And that is a huge problem.
But it's not our fault. Because a lot of times this is systematic. Women a lot of times have heard that, you know, don't be humble. Women are supposed to be seen but not heard or don't speak unless spoken to.
So, don't toot your own horn. These are cliches that we hear over and over again. But to be honest with you, we're internalized. And it's not just us, it's been taught to our grandmother, to our mother, and our mother has passed down to us.
So, I think that there has to be an awareness and awakening that you're not bragging if it's true, right? Yes, you have the receipts. If you have the clients, if you really do have 12 years of experience, here's what you need to understand. And you talked about this earlier, in this day and age in the business environment that we live in, your ability is not going to cut it.
You can't rely on I'm good at what I do. Visibility beats ability any day. So, if you are not able to show and tell and share what you do as a spokesperson for your brand, you're going to remain frustrated, you're going to remain financially, you know, in a deficit.
So, it's not about bragging, it's about marketing, promoting and positioning your service. So, that ideal client, that ideal customer, that ideal buyer, raises their hand to say I know what Courtney has to offer. And that does not happen by osmosis. That happens with intentionality, that happens with being strategic, and that happens when we are able to toot our own horn.
And we have to get comfortable with that. And we have to undertake some mental work, whether it's you getting a coach, whether it's you getting some therapy, where what that looks like because it's not just you, it's been ingrained, that you know, a lot of times that women are second-class citizens, and we are not.
So, we have to learn to put ourselves back on the rightful throne that we belong.
Courtney: Oh man, this has been my favorite part of this entire conversation. And I loved like, there was just like such a quotable moment; visibility beats ability any day, like that is so true.
That is so true for getting promoted, for being considered for a new opportunity, for building your business, for getting referrals for making new connections.
You're super on-point. Quinn. I want to go back again, because the other quotable moment that I already said once before, but I still want to clarify with you a little bit more when you said, "I want to change the world with my words."
I want to ask you, Quinn, how do you want to change the world? What change do you want to see with the words that you speak?
Quinn: You know, I want you to know, it's a couple of things, right? When it comes to my changing the world with my words, I love the fact that I can tap into audiobooks or go to YouTube and still get inspiration and motivation for people who are no longer here, right?
And that's the beauty of having your voice archived, right? So, whether it's this podcast that will live on forever, right?
Like it's that, but I think more importantly, especially when it comes to because I have a heart for women, a heart for women in business. Is that when it comes to changing the world with your words, it's just you know, what I call standing tall and not shrinking and who you are. And really having the words to be able to articulate your awesomeness change the world is like, I know my value, but I can also verbalize it.
And many of us know that we're great and we get frustrated because I know what I do. But I don't have the words to tell people what I do or I'm talking to a client is just like, they just don't get it, they don't understand. And it's not their fault. They don't understand it's our job to show them and articulate that value.
So, it's one thing to know who you are as an entrepreneur, as a woman as an event planner, as a meeting planner. It's another thing to be able to articulate that awesomeness to the world. And that's the piece that many of us are missing. We don't know how to show up and shine.
I've literally been in events and workshops and seminars where I have to be like sure cannot, like, why is your head down? Why are you walking into a room as if you don't belong here and you're tiptoeing in the back, trying to find the seat in the back, whereas you paid your money like everything else.
So, I'm going to sit in the front, right? So it's just about understanding that. We know that words have weight, but I don't think as humans we give a lot of words the time and attention that they deserve. And I'll say this really quickly.
You know, I have two children. And I remember, you know, clear as day the first doctor's appointment, the doctor asked me, "Does he know at least six words?" His developmental milestones were not based on if he can run or if he can jump, it was based on language.
So, language has been a milestone communication, has been a milestone since forever. And then on top of them, like yes, he knows six words, he was on track, not because of his mobility, but because he was able to be verbal. On the flip side of that, if you have a childand they're five, or six or seven, and they haven't, you know, spoken a word, you're running them around to every specialist--"What's happening, my baby's not talking?" right?
So, language and communication has been around since forever, you know. Also, too, got these kids, the first word is "Dad, are you serious?" Right? I carried you for nine months. Right? Language and communication shows up all the time in our world.
But when it comes to business and entrepreneurship and event planning, we don't give it the same weight that it holds. I mean, even if you're getting arrested, God forbid, they read you your Miranda Rights, you have the right to remain silent. Anything that you say or do so say can be held against you. If you get married in all 50 states, or check this out, you cannot give a thumbs up, you can't give a head nod, you have to verbally say "I do" or "I will" for your marriage to be held viable.
So, when you think about language like that, it is the complete foundation of success, that we give so many other parts of our lives, even if you want to interview for a job, you got to interview it, you got to talk. So that is when I say changing the world through my word is about understanding the power of communication, the power of words, not just on other aspects of your life, but your entire life.
Communication, words, language is, in my opinion, the foundation of success.
Courtney: Well, I would definitely agree with that. And Quinn, you have left me with so much to think about, and I love that just like the truth bombs about development and, you know, committing to somebody for life, and just these real life examples of where nothing else matters.
But what comes out of your mouth. I think that's so fascinating. And I want to give you an opportunity to share one final piece of advice with all of the women who are listening to this podcast, who are starting this new year, who've probably made some written down some goals, some affirmations for themselves, they've picked their word for the year moving forward.
What is something that you want to want to leave with them for them to think about after they listen to this episode.
Quinn: I would say that your voice is super valuable, and whatever career, whatever stage that you are in life, and making sure that you are making your voice visible in 2023 and beyond.
And what do I mean by making your voice visible as a woman who's listening to this podcast right now, it could be creating a podcast, it could be doing lives on Facebook or Instagram or LinkedIn, it could be doing pre-recorded videos and adding that to your YouTube channel.
But in this day and age, it's not enough to be an entrepreneur, a speaker or an event planner, you have to be a thought leader. And your thought leader is going to require you to use your voice. So your experience, your expertise, your excellence, everything that you've done wrong, to get it right needs to be shared with the world, because that is what's going to catapult your business. It's not just about you knowing how to do the thing.
That's talent; you've got to marry this talent with the technique, but we can't be the best-kept secret. You know, you're not the best-kept secret--you know that what you do is so valuable.
So, I want to encourage, you know, every woman who's listening to this is ask yourself, "How can I make my voice visible in 2023 and beyond?"
Courtney: Preach, Quinn, and before I wrap up our conversation, I do want to give you an opportunity to share your information with everybody, because I've seen you speak before.
I know we met for the first time when we collaborated and you spoke at one of my events that I had hosted, and I've always been inspired by you.
So, for all my meeting planner friends out there, please take a look at Quinn, because she's an incredible emcee. She's a phenomenal speaker. You've heard even just a sliver of the value that she delivers today.
So Quinn, how can people follow you get in touch with you talk about booking you.
Quinn: The best way I would say first, is go to my LinkedIn. My LinkedIn is the best way I love to connect, that way you can go down the rabbit hole of Quinn Conyers. You can look at some of the videos, you can look at some of my, you know, 141 emcee and speaker recommendations that I'm really, really proud of, that I've collected over the years.
So, I would say LinkedIn would be the first thing. Send me a connection request. Let me know that you heard me on this podcast. Let me know what your biggest nugget, your aha or your takeaway is.
And if you do have an event coming up either first quarter or second quarter, I would love to, you know, partner with you and discuss how I can either be an emcee or how I can be, you know, a keynote speaker. And if you want to learn more about me there, it's QuinnConyers.com.
So, there's two ways you and I can become instant best friends. If you're listening to this podcast, you can connect with me on LinkedIn--Quinn Conyers--or you can go to QuinnConyers.com. And I'm pretty confident that everything that you need to know or want to know about me, you will find in one of those two places.
Courtney: Well, thank you so much, Quinn. This has been incredible and I personally appreciate everything that I learned today, and I know that the audience appreciated everything you had to say today, too.
I'm excited for them to share what they learned on this episode with everybody on Twitter, Facebook and Instagram by following at Meetings Today, and me at Courtney On Stage, and audience, be sure that you never miss an episode by subscribing to Dare to Interrupt on Apple podcasts, Spotify, Stitcher, Google Podcasts and more.
Be bold, unleash your confidence and keep daring to interrupt my friends. Until next time.