Speaking Up, Office Politics, and Unapologetic Ambition
What winning strategies have two of the industry's most accomplished women applied to their career journeys?
Annette Gregg, Senior Vice President, Experience at Meeting Professionals International and Jenn Artura, Senior Director, Global Events & Incentive Programs at Veritas Technologies LLC., discuss how leaning into office politics, engaging sponsors with intention, and boldly creating self-visibility have been key to their professional advancement.
Want to hear more from Courtney and her incredible guests? Find all Dare to Interrupt episodes here.
---
Meet Our Guests:
Annette Gregg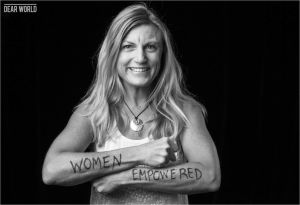 Annette Gregg, CMM, MBA is Senior Vice President, Experience for Meeting Professionals International (MPI), leading its community engagement, events and education teams. She has an extensive background in the meeting and hospitality industry, serving in executive level positions for corporations, associations and non-profits.
Annette regularly delivers keynotes, has taught at several universities including leading San Diego State University's Meeting and Event Certificate Program. She was elected Instructor of the Year at SDSU, and inducted into the Center for Business Intelligence's Circle of Excellence for her training and speaking.
She is an honoree for Women in Tourism and Hospitality, and has won the Coach Award for the Association of Women in Events and Planner of the Year for MPI San Diego. Annette served on MPI's Board of Directors, and was named to the MeetingsNet Changemakers list for her work in women's empowerment.
Connect:
*     *     *
Jenn Artura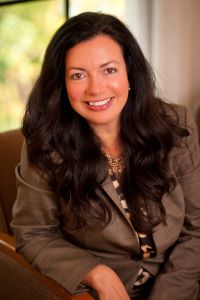 Jenn Artura is head of global events and sales incentive programs at Veritas Technologies, located in Silicon Valley, where she is responsible for the company's overall experience strategy. Beginning her career in sales, her experience spans 20 years with a strong progressive sales and marketing leadership focus within high tech B2B organizations. Jenn's diverse background includes direct sales, sales enablement, marketing, business development, creative design and production which eventually led to the world of Events where Jenn began transforming business objectives into creative, one of a kind, memorable end to end experiences. 
As an award-winning experiential designer, Jenn has led Veritas's strategy, production and execution for just about every event- involving 25 to 2,500 plus attendees. Producing sales conferences, training events, user conferences, sales incentive programs, trade shows, product launches, advisory boards, new hire onboarding programs and the design of a new executive briefing center. Trailblazing across the globe, Jenn manages global teams from 2 to 50 – who deliver internal and externally facing experiences from inception to execution. 
As Vice President for the Association of Women in Events (AWE), an organization dedicated to the empowerment of women in all facets of the Events Industry, Jenn led several internal teams, launched the online user community and managed various strategic programs. Prior to that Jenn served on the organization's Board of Directors and co-led Elevate, the organization's annual women's leadership event. 
Jenn loves the endless opportunities events provide to inspire and drive behavior in others. In recognition of this, Jenn has won various design awards and was recently awarded the 2018 "100 Women Who Inspire" Innovator Award from Smart Meetings Magazine. Jenn recently received the "2020 Planner of the Year Award" from Smart Meetings magazine for contributions to the industry during COVID-19. 
Jenn is passionate about the power of events to drive corporate social responsibility and create opportunities to give back to the community. As a result, she led many charitable initiatives and fundraisers for organizations including the Special Olympics, Ronald McDonald House, Dress for Success and scholarship programs for college bound students.
Connect:
*     *     *
About our host Courtney Stanley: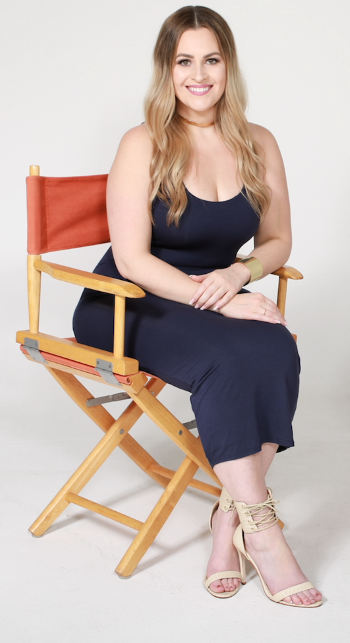 Courtney is a keynote speaker, writer, podcaster and career success coach with a background in experience design, community engagement and leadership development. Courtney is the host of Meetings Today's "Dare to Interrupt," a podcast that provides a platform for the event, hospitality and tourism industry's most influential and successful women to share their stories of adversity and success, unfiltered.
Courtney believes that transforming past experiences into impactful conversations through raw, authentic storytelling challenges the status quo, connects people from all walks of life and results in great change for the world.
Courtney is the youngest member to have ever been elected to Meeting Professionals International's (MPI) International Board of Directors
She is the recipient of Smart Meetings' Entrepreneur Award, MeetingsNet's Changemaker Award, the Association for Women in Events (AWE) Disruptor Award, the MPI Chairman's Award and MPI RISE Award.
Named Collaborate and Connect Magazine's 40 under 40 and a Meetings Today Trendsetter.
Recognized as one of the event industry's most impactful change-makers.
Serves on the Events Industry Sexual Harassment Task Force, AWE's Board of Directors, MPI's Women's Advisory Board, is a Meetings Mean Business Ambassador and is the co-founder of the award-winning movement, #MeetingsToo.
How to connect with Courtney:
Instagram: @courtneyonstage
Twitter: @courtneyonstage
Facebook: courtneyonstage