Loews Raises Planner Commissions at Select Properties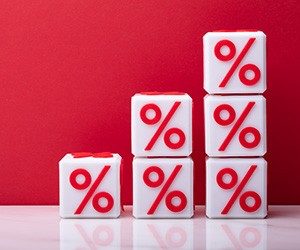 Loews Hotels is increasing its third-party meeting planner commissions to 13 percent at select hotels in 2019.
The hotel company is maintaining its current 10 percent commission structure at its other properties.
According to a communication sent out by Loews Chairman and CEO Jonathan M. Tisch, the 13 percent commission rate will be valid for business booked by March 31, 2019, and consumed by December 31, 2019, and will be available at the following properties:
Terms and conditions for the 13 percent commission promotion are subject to each hotel.
Email communication from Tisch and Loews Hotels about the commission rate increase follows:
Dear _________,
At Loews Hotels & Co we believe success comes by working together. Whether it's partnering with our Team Members, our customers, the communities where we operate, or with you, our Third Party clients, these relationships are what make us the company we are.
 
We know our industry continues to evolve and consolidate, and pressure to deliver strong results is stronger than ever. Our commitment to you, however, is constant and for the time being, our commission structure remains unchanged at 10%. The business you bring into our hotels continues to be a top priority for us.

As 2019 approaches, some of our hotels can benefit from additional attention. To that end, we are offering 13%* commission at Loews Hollywood, Loews New Orleans, Live! by Loews – Arlington (opening summer 2019) and Loews Kansas City (opening spring 2020) for business booked by March 31, 2019 and consumed by December 31, 2019 (excluding Loews Kansas City where the group must be consumed by December 31, 2020).

All great partnerships require respect and understanding. At Loews, we value our relationship, are grateful for your support, and look forward to continued success together.
Jonathan M. Tisch
Chairman & CEO
Loews Hotels & Co
View the original letter sent from Loews announcing the temporary commission increase (a PDF file).
Loews Hotels' increase in commission at select properties follows the announcement that Hyatt Hotels Corporation will be joining Marriott International, Hilton Hotels & Resorts and InterContinental Hotels Group (IHG) in cutting third-party planner commissions from the previous 10 percent standard to 7 percent.
Other hospitality groups, such as Disney Destinations, have maintained their 10 percent commission rate.
Certain industry experts, such as Event Business Formula President and CEO Eric Rozenberg, have speculated the lowering of commissions by major hotel chains for independent planners is expected and inevitable and that independent planners "need to adjust their business models to adapt to a rapidly changing landscape."
[Read This Next: Marriott Planner Clash -- What's Commission Got to Do With It?].