An Inside Look at Hilton's New Lobby Bar Concept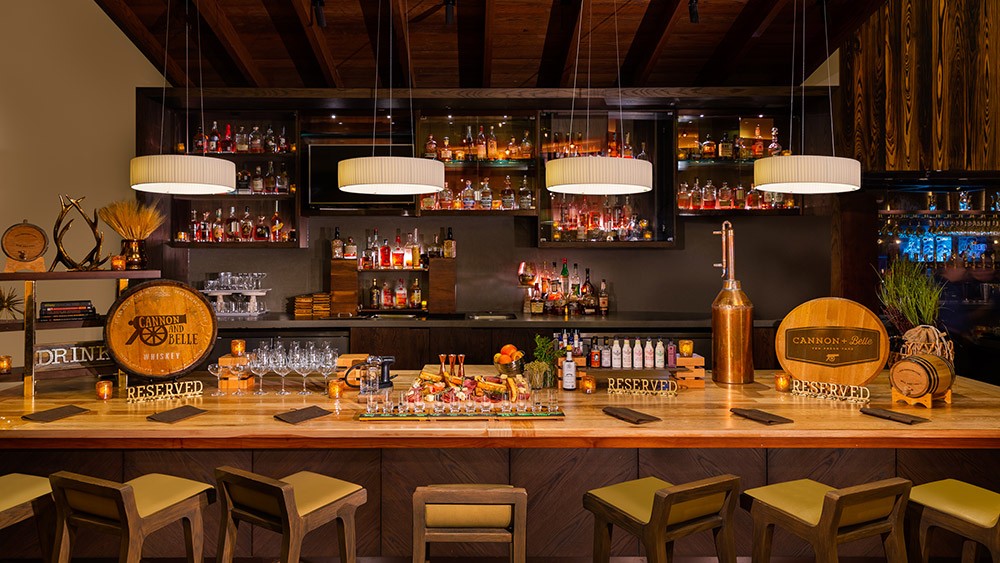 The show floor at IMEX America 2019 was buzzing with energy at the Sands Expo in Las Vegas, and much of that electric excitement was coming from the Hilton Hotels booth, which drew eyes and attendees from all corners with its makeshift lobby bar.
Hilton Austin's mixologist was standing behind the counter, hard at work crafting cocktails for visitors.
But it wasn't all just for show. As Hilton celebrates its centennial this year, the hotel company is pushing itself forward in ways that will excite meeting and event planners.
[Related Content: Planners and Suppliers Sound Off on F&B Pricing Challenges]
Over a few sips of a Smoked Rye Manhattan, I sat down with Nicole Tilzer, director, Signia Hilton and Hilton Hotels & Resorts Brand Marketing, to talk about Hilton's innovative new lobby bar concept and an update on the company's new Signia brand.
Bringing the Taste of the City to the Bar
The concept behind Hilton's new approach to the lobby bar is simple—bring the city into the hotel.
"From homemade syrups and locally inspired products to working with different vendors, we want to bring in all of the foods you would eat if you were a local," she said.
"It gives our hotels a chance to bring their own unique personality and place to life," Tilzer added. "We want to be authentic to the culture [of the city] and amplify it."
[Related Content: CBD and Ugly Produce Among Benchmark's Top F&B Trends]
Tilzer cited many examples of Hilton hotels that have transitioned to this mindset successfully. At the booth at IMEX, the Texas mixologist demonstrated destination personalization first-hand.
The Smoked Rye Manhattan, from Hilton Austin's Bourbon Bar, features a house-made syrup, burnt orange black peppercorn syrup. In addition to its many bourbons from Kentucky, the bar also houses American bourbon and whiskey distilled in Texas.
In Ohio, Hilton Cleveland Downtown's bar, Eliot's Bar, gets its namesake from local Clevelander and prohibitionist Eliot Ness and serves drinks infused with ingredients like Ohio maple syrup and local craft beer. Bonus: The hotel is connected to the convention center.

Eliot's Bar at Hilton Cleveland Downtown, Credit: Hilton Hotels
Making Bars the Hangout Spot—for Attendees and Locals
Lobby bars as a local hangout was in vogue in the early 20th century, but the trend has sagged in recent years.
As the approach to travel changes, in part because of the Millennial generation, visitors are looking for unique spots with a sense of place. As Hilton reimagines their bar areas, Tilzer said she hopes that they become must-visit spots for both guests and city residents alike.
[Related Content: Etch Your Attendees' Faces on Cookies]
"For us, it's about bringing energy back to the lobby bar, we want to draw people in whether you are a local looking for a place to hang out or attendee," she said.
"We want to give you a place to congregate."
Tilzer also said that Hilton Austin has done a good job with blurring the workspace-social gathering lines, and so has Hilton Norfolk the Main in Virginia.
"Hilton Norfolk even created a beer garden," she explained. "They get a lot of business from locals and attendees."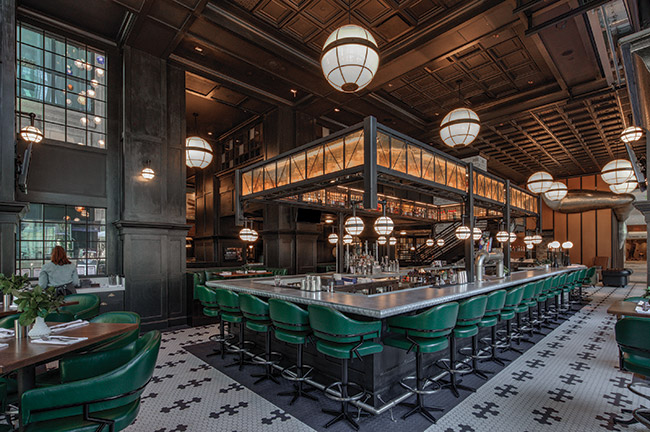 Hilton Norfolk's The Main, Credit: Hilton Hotels
"You have to make your guests happy to stay on property," Tilzer said, noting that groups in town for meetings don't always have time to venture outside of the hotel. By bringing the local culture to the hotel, guests can get that true sense of place they often crave.
A Renewed Focus on Meetings: The Signia Hilton Brand
Celebrating 100 years and a new bar concept isn't all that's new for Hilton this year.
In February 2019, Hilton announced it was taking meetings and events one step further with the launch of the Signia brand. The portfolio of hotels—which will begin with properties in Atlanta, Indianapolis and Orlando—will infuse meetings-centric ideas directly into the design, technology and guest experience of its hotels.
[Related Content: A Look at Hilton's New Approach to Meeting Space Design]
"They're meant to be our meetings and events properties on a grand scale," Tilzer said. "We are using feedback from meeting planners and attendees.
"The meeting space-to-room ratio will be different," she added. Tilzer said work on the properties will likely break ground next year then work on a 24- to 30-month timeline.
With this hyper-focus on input from meetings professionals and destination-centric common areas and meeting spaces, it's clear that after 100 years, Hilton is still a pioneer in the hotel space and a reliable (and fun) venue choice for planners.
[Read This Next: Catch Up on All of Our IMEX America 2019 Coverage].