3 Venues That Showcase Australia's Wildlife, Heritage and Personality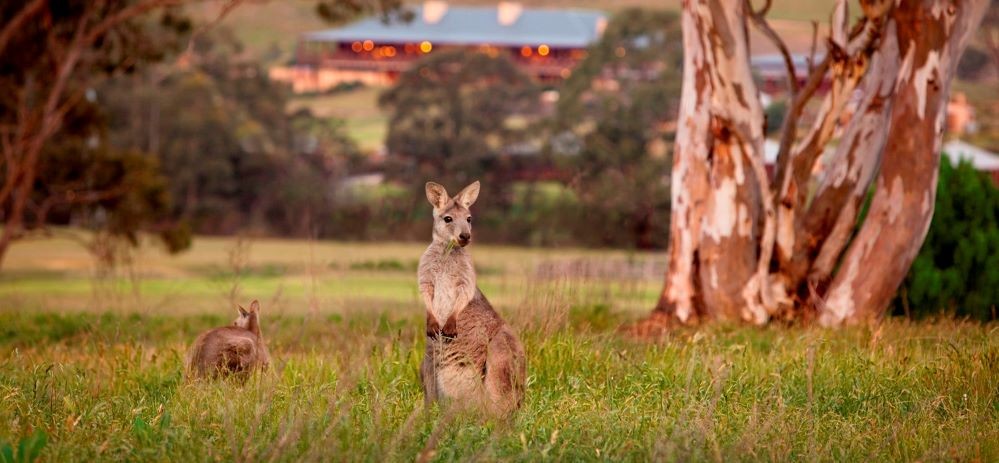 Between the historic bushfires that began in late 2019 and carried over into the new year to the current coronavirus crisis, Australia has faced its fair share of challenges recently. The Australian meetings and events community has weathered these hard knocks with swift grace and unshakable positivity, displaying how it can overcome unexpected roadblocks and come back strong.
This perseverance and positivity exemplify the unique spirit of Australia. This country has a lot to offer to groups, and stands out from other international destinations for a number of reasons: the infectious friendliness of the locals, the incredibly distinctive nature and wildlife, the easy going, can-do attitude, and respect for its diverse cultures. All these superlatives combine to make it a truly memorable destination for meetings, events and incentive trips.
U.S. planners that bring their groups halfway around the world to the Land Down Under will find this same spirit evoked in Australia's many singular venues. From a wildlife retreat where koalas hang outside your window and a new hotel that doubles as an impressive art gallery to a secluded luxury resort anchored in sustainability, these three venues will deliver one-of-kind Aussie experiences to your attendees.
Wildlife Retreat at Taronga Zoo, Sydney
Koalas and kangaroos are some of Australia's most iconic animals. Now, you can wake up to one of these cute critters snoozing outside your hotel window only 12 minutes from downtown Sydney at Taronga Zoo's new Wildlife Retreat.
"The Wildlife Retreat at Taronga offers guests the type of luxury stay that guests don't always associate with a zoo. However, when they arrive, they are awed by the location, design and also the interactions that they have with the Australian animals," said Monika Townsend, trade sales manager for Taronga Conservation Society Australia.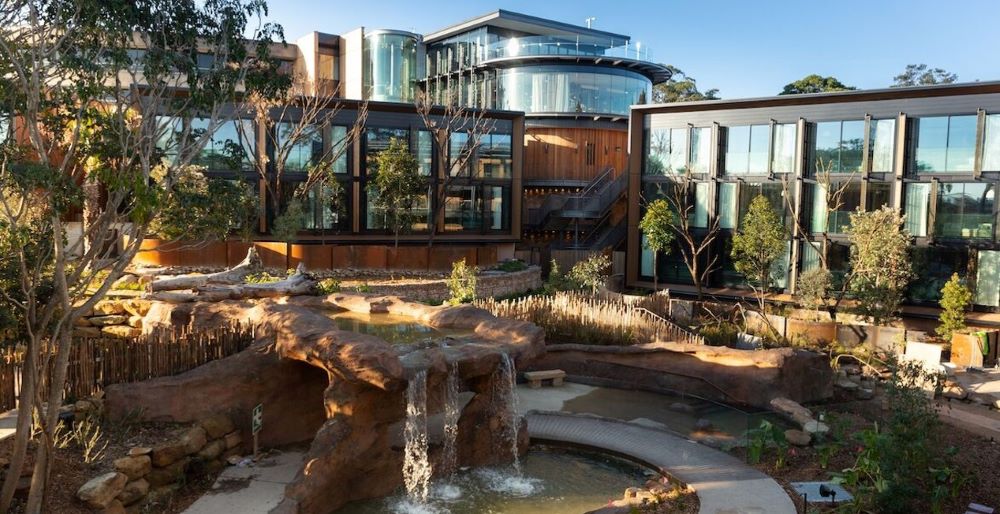 Photo: Koalas hang in the trees right outside of guest room windows at Taronga's Wildlife Retreat; Credit: Taronga Conservation Society Australia
Educating locals and international visitors about Australia's natural habitats and animals is a big part of Taronga's mission, and attending an event or staying overnight at the Wildlife Retreat gives guests a tangible connection.
Taronga's mission now is more important than ever. Townsend noted that between November 2019 and March 2020, Taronga received and treated an unprecedented number of animals impacted by bushfires and severe weather, leading emergency interventions to save koalas, wallabies, platypus and critically endangered fish and amphibians.
"The Wildlife Hospital at Taronga Western Plains Zoo treated more koalas across this period than are usually seen over a three-year span. Our veterinary team treated more than 100 koalas in the field and at our two hospitals," she said. "More than 5.3 hectares burned in New South Wales and impacted more than 30% of the known range of 113 species."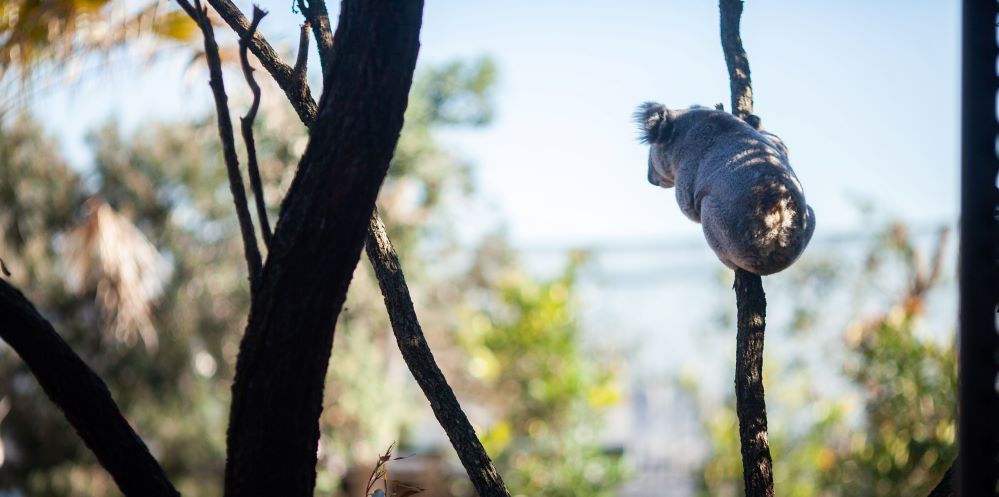 Photo: Koalas hang in the trees right outside of guest room windows at Taronga's Wildlife Retreat; Credit: Taronga Conservation Society Australia
Long term, Taronga hopes to aid in rebuilding affected populations from a breed-to-release program to restoring and protecting their habitats.
Meetings and events held at the Wildlife Retreat enjoy a truly unique setting and experience while their business contributes to the rehabilitation of Australia's animals. The retreat is ideal for small board meetings, conference groups or incentive groups, with event space that can accommodate up to 124. The signature event space, The Gili Rooftop, looks out onto the retreat and the sweeping Sydney skyline.
[Related: Case for Bringing Your Incentive Trips to Australia]
Townsend also said that full buyouts of the retreat are possible, including 58 rooms, four treetop suites and private use of the onsite restaurant.
Emirates One&Only Wolgan Valley
Take a scenic three-hour drive from Sydney to New South Wales' Wolgan Valley and you'll find Emirates One&Only in the World Heritage-listed Greater Blue Mountains, nestled between two national parks. The resort sits on a 7,000-acre conservation and wildlife reserve, home to abundant native Australian animals like kangaroos, wallabies, wombats and more.
Emirates One&Only Wolgan Valley isn't just noteworthy because of its secluded luxury—guests can look forward to 40 free-standing villas equipped with private pools and terraces—but it's also a pioneer in sustainability, perfect for environmentally conscious groups that want to leave a small travel footprint on Australia.
"Emirates One&Only Wolgan Valley is carbon neutral certified," said Kelly Webb, the resort's director of sales and marketing. "It was the first resort in the world to achieve internationally accredited carbon neutral status when it opened in 2009 and remains the only resort in Australia with this standard of accreditation over 10 years later."

Photo: Emirates One&Only Wolgan Valley is nestled between two national parks on 7,000 acres of a conservation and wildlife reserve; Credit: Emirates One&Only Wolgan Valley
Because of this, Webb said that care for the natural environment guides all events and guest experiences. The resort even offers the option of traveling to the resort in hybrid electric Tesla vehicles.
Webb also noted that groups staying at the resort can participate in conservation projects, which allows them to give back to the resort while bonding as a team.
"We invite groups to enjoy the morning with the resort's conservation team to take a fascinating journey into the ecology of the Blue Mountains," Webb explained. "Contributions to the conservation program may include wildlife surveys, testing of water quality, habitat assessments, feral animal monitoring and wombat surveys."
[On topic: Tour Whitsunday Islands]
Additionally, Webb said that groups can also help with bushfire regeneration, following the December 2019 bushfires that scorched the area. Attendees can join the resort's field team, which has a seed bank of over 1 million seeds across 25 native species, to plant trees and help restore affected areas.
The resort's privacy and seclusion makes it ideal for corporate retreats and incentives, and can be bought out exclusively for 90 guests who will have full use of the 40 villas and 7,000 acres of resort areas and activities. Webb noted that the resort has a variety of outdoor event spaces where the sandstone escarpments make for truly stunning backdrops. A favorite onsite is the 1832 Heritage Homestead.
"Guests can enjoy a quintessential Australian Bush experience with a gourmet BBQ under the stars, pre-dinner drinks accompanied by a traditional outback stockman's welcome and authentic whip cracking experience. After dark, groups can gather around the fire pit and take a tour of Australia's magnificent night sky hosted by one of the experienced field guides."
The Bailey Hotel, Cairns
Cairns, in Queensland, is one of the main access points to the Great Barrier Reef, arguably Australia's most beloved natural attraction. It also sits just south of the Wet Tropics, the oldest rainforest in the world. Crystalbrook Collection's newest hotel, The Bailey, opened in Cairns in the fall of 2019 blocks away from the reef departure terminal, Cairns Art Gallery, the performing arts center and Cairns Convention Center, giving it an ideal location for groups in the city's cultural epicenter.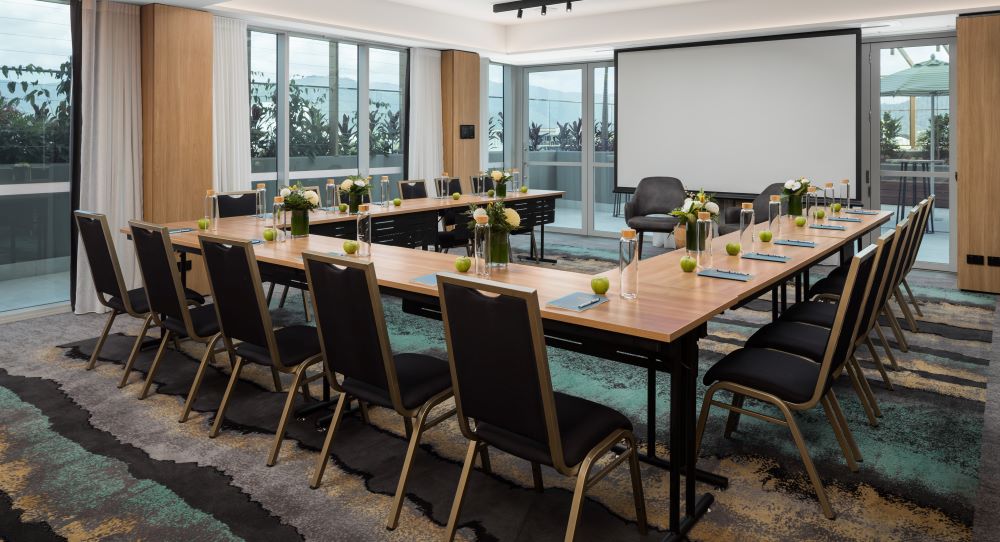 Photo: Conference rooms inside Cairns new hotel, The Bailey; Credit: Crystalbrook Collection
The Crystalbrook Collection gives each of its hotels a persona and describes The Bailey as "the type of character you'd find at your local farmers market or exploring the latest museum exhibition." The interior of the hotel evokes this personality via its robust art program.
The 12-story, 255-room hotel, which is also home to seven meeting spaces with the ability to host up to 200 people, features rotating works of art on each floor. Current works include aboriginal dilly bag displays, a sculpture made from wire, rope and floats washed up on Far North Queensland beaches, and various acrylic canvases that reflect Cairns' nearby natural wonders.
Additionally, the hotel organizes quarterly art initiatives, hosting activities like poetry recitals, dance performances, special exhibitions and live graffiti sessions, which can provide fun add-on activities for attendees after meetings.
Business Events Australia | 310.695.3223
Read next: Perth's Renaissance Put On Display During Dreamtime 2019 in Australia