How Hotels and Convention Centers Are Stepping Up to Meet Hybrid Event Needs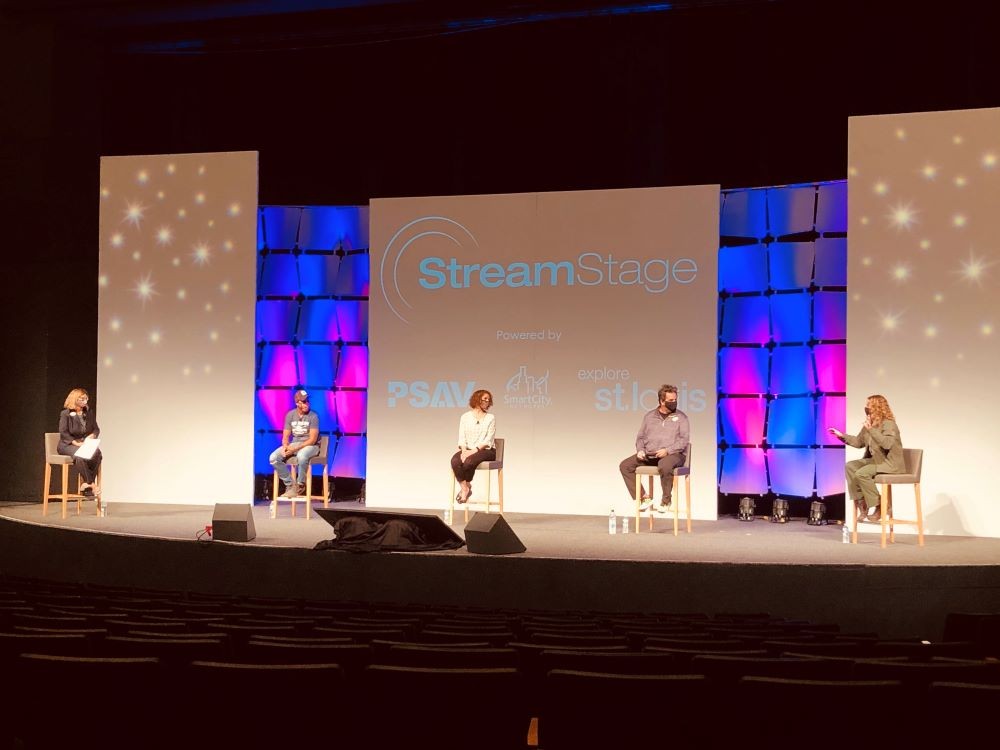 It's not news that the hardworking people who make up the hotel industry—from housekeepers and wait staff to general managers—have their work cut out for them in the era of COVID-19.
Occupancy rates remain low, as both global and local travel restrictions are deterring leisure and business travelers alike.
In November, the World Travel & Tourism Council revealed that a staggering 9.2 million jobs could be lost in the U.S. travel and tourism sector this year due to global travel restrictions.
But in these challenging times, hotels are pivoting to ensure a safe environment for guests and staff, with detailed lists of new protocols that include social distancing, wearing masks in public spaces and deeper sanitization of guest rooms and high-touch surfaces.
They're also pivoting to meet the needs of planners who bring in meeting and event business, a major stream of revenue for some properties. And in the age where attendees might not feel comfortable meeting in person, or don't have the employer approval needed for business travel, creating a space for hybrid events (in-person events with a virtual component) to flourish is critical.
So how are hotels, and even convention centers, stepping up to bring in hybrid meeting business? We break down how hotel chains and major convention centers are preparing and upgrading for hybrid and virtual events.
Hybrid Deals and Incentives
Luxury hotel brand Loews—which opened two new hotels this year in St. Louis and Kansas City, Missouri—believes the hybrid events model is here to stay. That's why it launched Streamline by Loews, a brand-wide initiative to promote the company's hybrid meeting capabilities. It also includes a handful of incentives for planners.
"These capabilities are being requested, and in fact our clients tell us planning meetings virtually requires just as much work as in-person meetings do, which is where Loews can come in to assist with our expertise," said Christi Davis, vice president of the Loews Sales Organization. "[We] believe that virtual meetings will remove barriers of attendance and allow planners and companies to expand their reach and audience."

Photo: StreamStage Staff Meeting; Courtesy of Explore St. Louis
Under Streamline, planners can take advantage of two options: Virtual Meetings Your Way (available across the Loews portfolio) and The Virtual Presentation Stage (available only at Loews Hollywood Hotel).
Under the former, "we provide the basic foundation for the client to build their meeting, their way, without limitations, without extra costs," Davis explained. "And because we know that these types of meetings can take just as much preparation time and requires presenters, crew and such, we complemented the offer with discounted guest rooms and food and beverage."
Those discounts include:
15% off the best available rate for presenter and production guest rooms.
10% off food and beverage across the hotel.
Meeting space rental of $1 per square foot (with a minimum of 2,500 square feet).
No cost for an outside production company. (Loews typically works with PSAV, so that is available for full production needs. If a planner chooses to bring their own production company, Loews will cover the PSAV labor costs associated with event oversight.)
For The Virtual Presentation Stage at Loews Hollywood, planners can work with PSAV inside "turn-key, state-of-the-art technology studio spaces," with the ability to broadcast globally.
[Related: Upgrades to the Boise Centre Set Idaho Up Well for Hybrid Meetings]
"Loews Hotels & Co., as a company in the best of times and certainly now, knows that exceeding our guests' expectations and being flexible and nimble is part of our hospitality DNA," Davis said.
Global hotel chain Hyatt has also created a package for planners to streamline the hybrid meeting planning process at its properties. The Hyatt Hybrid Meeting Offer includes all of the necessary AV and technology to execute the event—with multiple options available depending on meeting size, attendee location and number of presenters—consistent room rates for all attendees, food and beverage offerings and more.
"We have hosted many successful hybrid meetings since the onset of COVID-19, and as part of this process, we've gathered feedback from event organizers and attendees to continuously adjust our approach," said Steve Enselein, senior vice president of events at Hyatt.
For hybrid events, all Hyatt full-service hotels are also using Cvent Event Diagramming, a digital meeting room diagramming tool, where Hyatt planners can illustrate various meeting room set-up options with social distancing protocols in place.
"With the pandemic greatly accelerating digital transformation across industries, we envision that technology that enables virtual experiences will continue to be leveraged in the future," Enselein said. "However, we also know that people miss and deeply value face-to-face interaction, and believe strongly that demand for in-person meetings will return."
New Hybrid Studios
To expand its hybrid offerings, Orlando's Orange County Convention Center plans to unveil early next year a new "executive studio," which is a state-of-the-art, ready-to-go digital broadcast center for hybrid conventions and tradeshows.
[Related Podcast: How COVID-19 Is Changing Meeting Space Design]
The studio, located in the OCCC's Lecture Hall in the West Building, was developed in partnership with LMG, the convention center's preferred AV partner. LMG has studio spaces across the country, including in Las Vegas.

Photo: OCCC Executive Studio
"From now on, there will always be a virtual component [with events], and I think that the convention centers realized that and said, 'Let's reach out to our partners. We have a lot of space—let's give our customers another option,'" said Stacey Sanchez, business development executive for LMG. "Now they'll have a place or studio that is ready to go, so it will save [planners] on the labor side. It's something more to offer."
The OCCC studio will feature classroom-style seating (with 160 seats) that can accommodate a physically distanced audience and plenty of opportunities to customize lighting and other AV components. The studio will also boast a center LED wall and a number of LED message boards, almost like digital poster boards, for clients to put up branded signage, scenic elements, wayfinding, an agenda and more.
"We can accommodate many things—AV is beautiful in the way that whatever the client wants and however we need to work it on our end to bring their vision to life, we can do it virtually," Sanchez said. "It's something that has kept a lot of people working. We're very glad we were able to pivot with the times and keep a lot of our employees working because of these studios. They're a great option."
In St. Louis, the America's Center—which is moving forward with a planned expansion to be completed in 2023—recently unveiled its StreamStage for hybrid events. Located in the Ferrara Theater, the StreamStage was created in partnership with PSAV and offers high-definition video and streaming for those attending a meeting or event at the center virtually.
America's Center offers full and half-day packages for StreamStage, which include rental of the theater space, a production manager, internet bandwidth for livestreaming, an HD camera, and an audio and studio backdrop with lighting and projection capabilities.
The theater has 1,400 seats and allows for social distancing for up to 210 in-person attendees.