Tap These Unexpected Eastern Iowa Offsites for Group Outings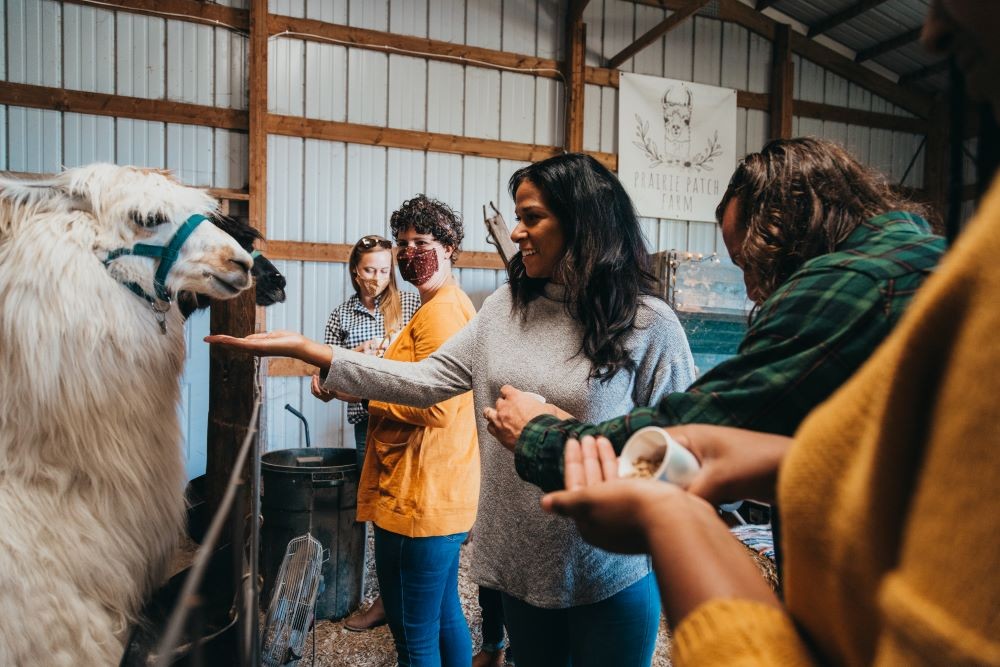 Iowa is an iconic state, evoking images and notions of its prodigious agricultural output, amiable people who modestly describe themselves as "Iowa nice," and even the quintessential baseball movie Field of Dreams, the location of which is a popular tourism attraction in Dyersville.  
But the state also offers some surprises for meeting groups who want to broaden their Hawkeye State horizons at out-of-the-ordinary offsite locations. 
Here are some unexpected offsite options for your groups convening in Eastern Iowa.
Quad Cities 
This bi-state region straddling the Mississippi River and the Iowa-Illinois border provides a unique glimpse into the 19th century riverboat culture, but its current offerings deliver a more contemporary experience for groups off-session. 
Options include an afternoon or evening in LeClair, where the original location of Antique Archaeology, of TV's American Pickers fame, is located on its main street. The surrounding area includes numerous shops and locally owned restaurants, as well as "Libation Lane," where Wide River Winery, Green Tree Brewery and Mississippi River Distilling Co. beckon.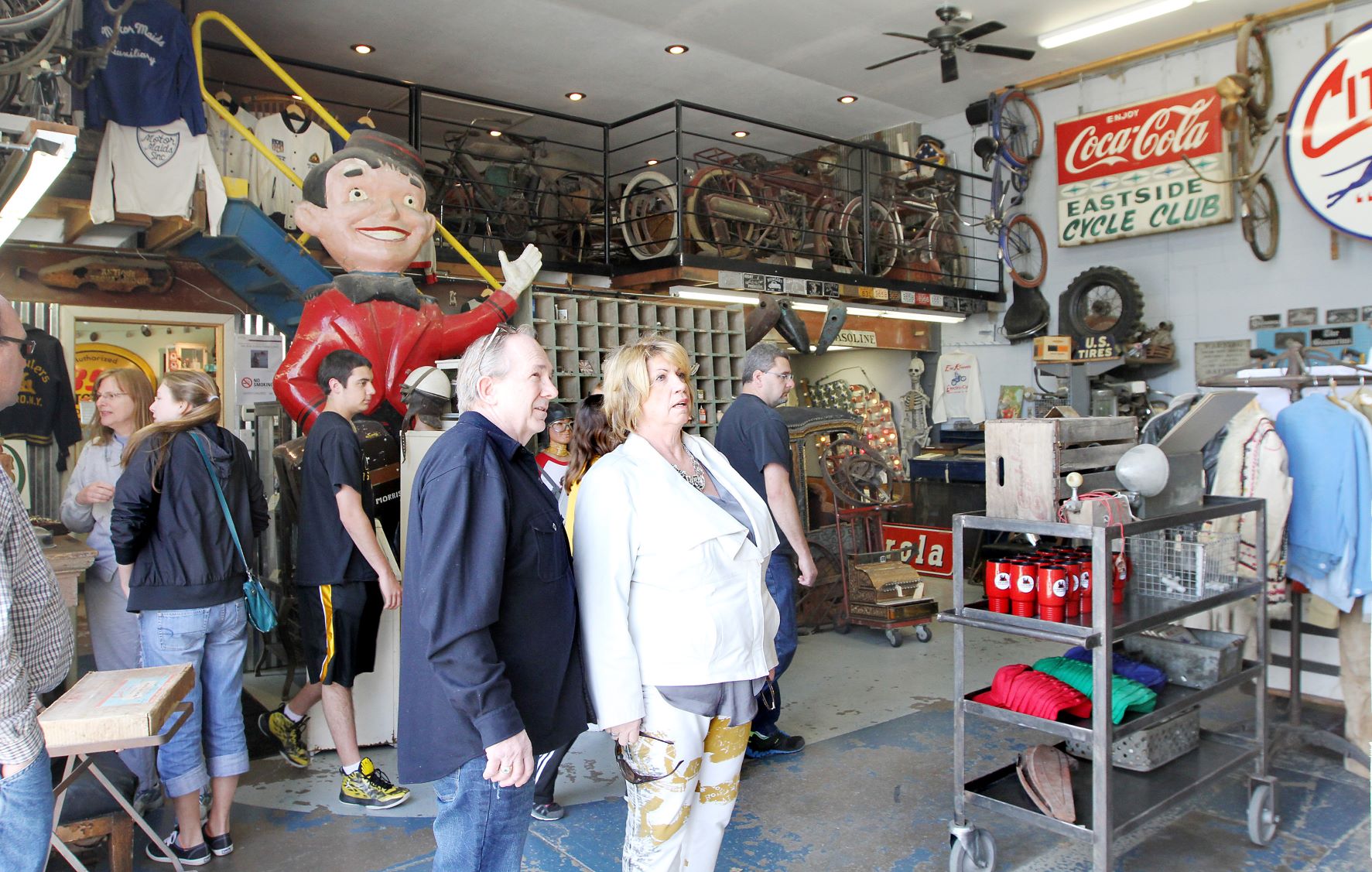 Another highlight is visits to the historic homes of riverboat captains who once braved the then-treacherous Rock Island Rapids. The rapids were cleared by a lock and dam system that allows for Riverboat Twilight cruises that Visit Quad Cities says hark back to the days of Buffalo Bill Cody, who was born in the town. 
Still thirsty? The Quad Cities was an early adopter to the microbrewery craze, so groups can venture out on the QC Ale Trail. Visit four breweries and get a commemorative bottle opener, and the stoutest of brew enthusiasts are rewarded with a QC Ale Trail pint glass for visiting them all.
[Related: Eastern Iowa Showcases Heritage at Group-Friendly Venues]
Groups can also tour the campus of Palmer College, a National Register of Historic Places complex that houses the extensive, and eclectic, collection of world travelers D.D. Palmer—credited with developing the practice of chiropractic—and his son. 
Cedar Rapids 
While agriculture is the backbone of Iowa, Cedar Rapids is also home to major companies such as cereal giant Quaker Oats and aerospace leader Rockwell Collins, and its Doubletree by Hilton at the Alliant Energy PowerHouse convention complex offers access to more than 80,000 square feet of meeting and convention space. 
But aside from its major companies and convention offerings, a couple Cedar Rapids attractions do bring groups back to the land at Bloomsbury Farm and Prairie Patch Farm.
Bloomsbury Farm boasts climate-controlled meeting space that makes it a year-round attraction, along with a corn maze—you're in the heart of corn country, after all—in season and multiple Party Barns that operate from May to November. Onsite catering is available and teambuilding programs are also on offer.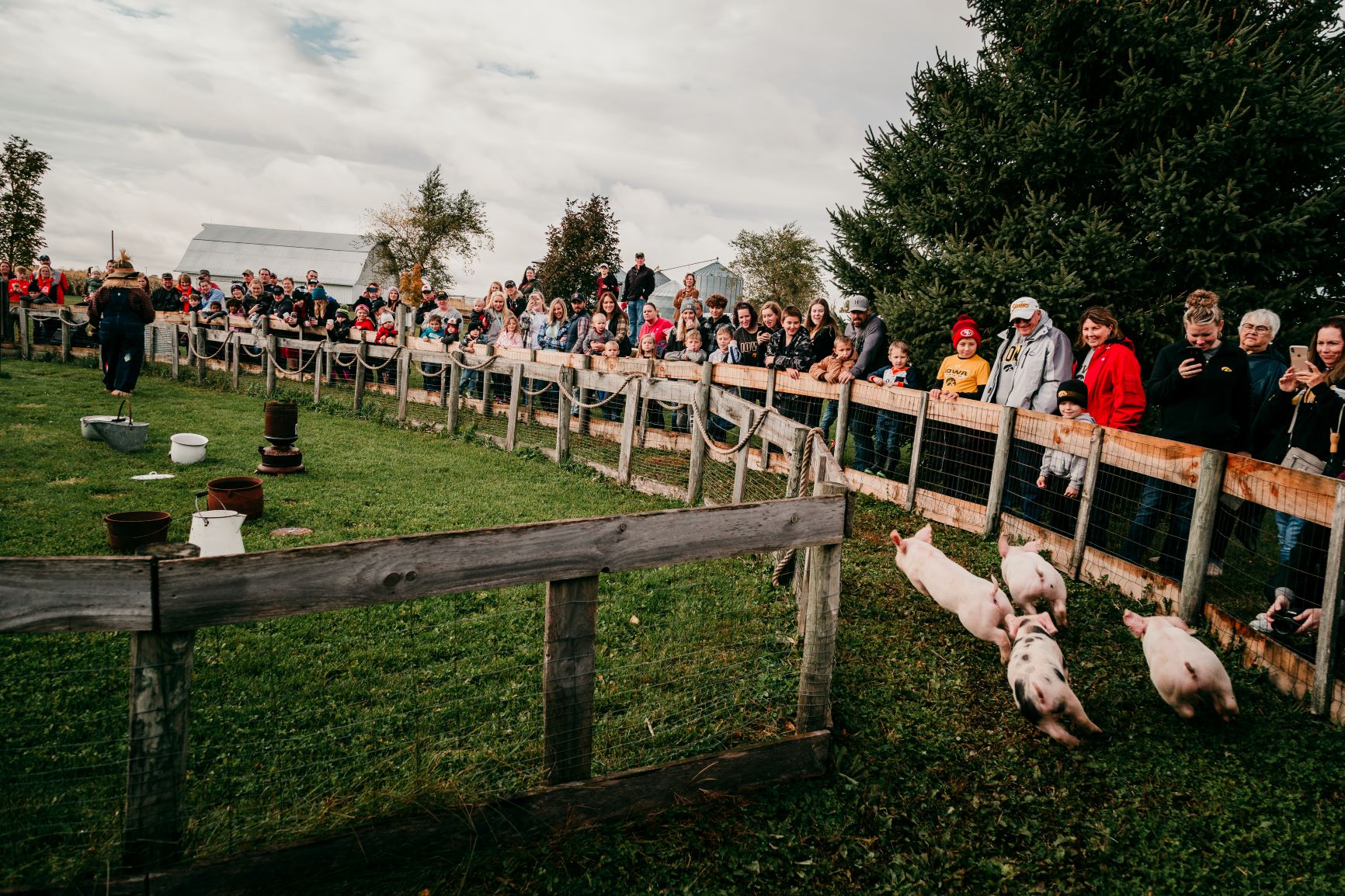 The 50-acre Prairie Patch Farm nature preserve is home to a small herd of llamas: AJ, Ollie, Earl, Oz and Simon (who's actually an alpaca, but don't tell the others). Prairie Patch is dedicated to preserving the natural heritage of Iowa and consists of seven tall grass prairies, two creeks and sections of forest inhabited by wildlife. 
Groups of up to 20 can book an event in the nature preserve or llama barn—which can include a Selfies & Snuggles With Llamas Experience, Llama Hike and a llama educational lecture—for two hours. Additional hours can also be booked, and the cost is $5 for each additional person up to a maximum of 75 participants. Gatherings that don't include the extra experiences cost $150 for two hours for up to 20 and groups are invited to bring their own food, beverage and decorations if they pack it back out after the event.
[Related: History Plays a Role in Amana Colonies' New Hotel Millwright]
Iowa City 
A cultural center of the state due to its standing as the home of the University of Iowa, interesting Iowa City offsite options include 400 Rabbits, a "secret" speakeasy that is part of La Vecina Mexican restaurant. Located in Iowa River Landing and near the Coralville Marriott Hotel & Convention Center, its one-of-a-kind cocktails harness the mysterious powers of smoke, fire and mist to create an exclusive yet convivial atmosphere. 
400 Rabbits can accommodate groups of up to 26, and while it is only operating on Fridays and Saturdays currently due to COVID-19 precautions, it is available for private events during weeknights and weekends.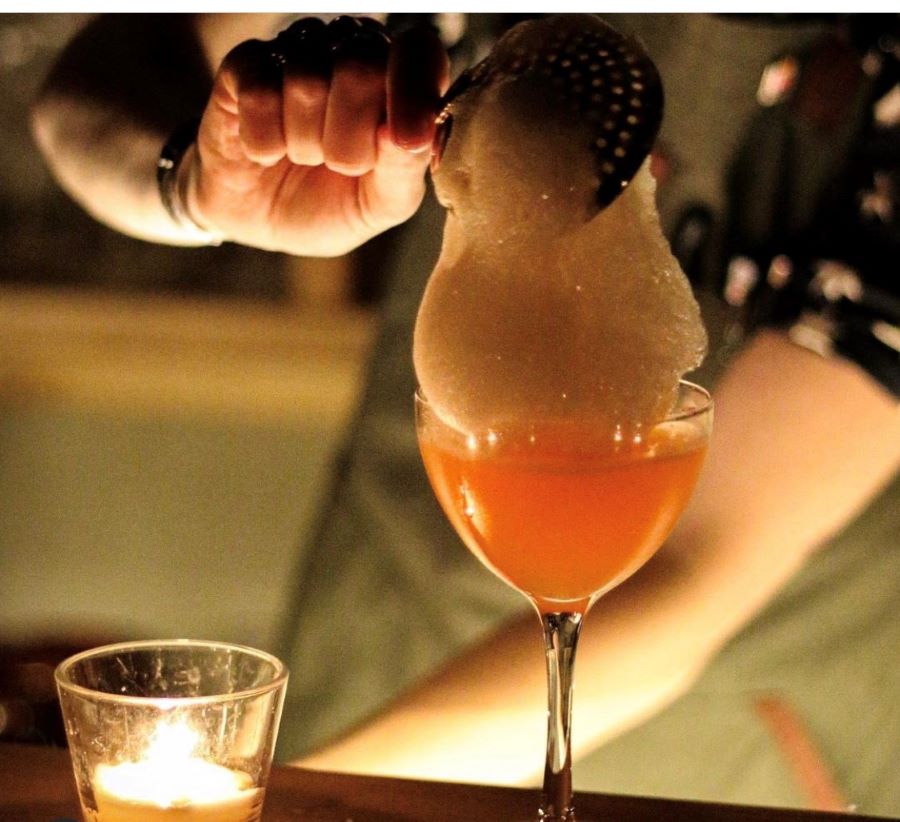 Other Iowa City offsite options include Hatchet Jack's, where ax throwing is the activity of choice, and Van Allen Observatory, where private tours of its telescope and lectures on the history of Iowa and space exploration leader James Van Allen provide a down-to-Earth yet out-of-this-world experience.
Dubuque 
Another Iowa Mississippi River town, Dubuque draws tourists to see its unique historic architecture and boasts a fast-growing economy that excels in health care, education, publishing and financial services. 
Unique offsite options here include Convivium Urban Farmstead, a transformed 1920s greenhouse complex where groups of up to 125 can enjoy cooking, gardening and woodworking classes, tour the facility's gardens (where much of the produce originates in its neighbors' backyards) and sample locally grown food in its coffeehouse and restaurant. 
Convivium features a full catering menu and liquor license for groups and all proceeds support the nonprofit's mission to aid those with reduced food access and provide education about healthy food choices and preparation. Group activities include Make-Your-Own-Pizza and Build-Your-Own-Stir-Fry parties and a taco bar. Breakfast and lunch boxes are also available for onsite meetings.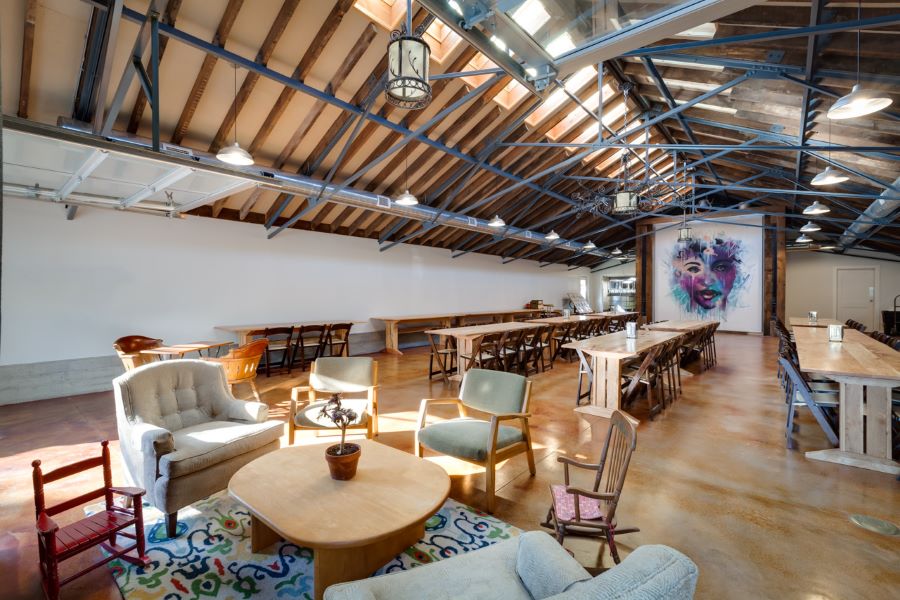 A truly unexpected, and thrilling, Dubuque activity is available at Sky Tours Zipline, which operates nine ziplines that are part of a two-hour guided tour of the city's historic Union Park. The company also offers teambuilding programs. Group rates are offered for gatherings of eight or more. 
Back on the ground, the historic Steeple Square—formerly the oldest Catholic church in the city—was saved from the wrecking ball in 2010 and now serves as an event center that can accommodate gatherings of up to 300 seated, 450 standing and 43 exhibition booths. Groups will enjoy its stained-glass windows, church organ and intricate artwork.
Read Next: Eastern Iowa Sports Venues and Meeting Experiences
Contact 
Cedar Rapids Tourism Office | 319.398.5211 
Think Iowa City | 319.337.6592 
Travel Dubuque | 563.845.7698 
Visit Quad Cities | 309.277.0937