Why Data-Driven Assessments Are the Key to DEI Strategies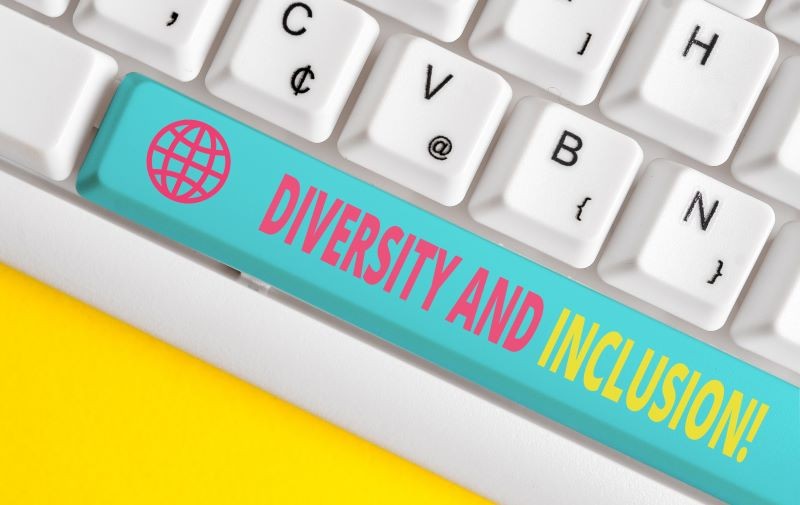 Photo courtesy of Shutterstock.
Editor's Note: This is the sixth article in a DEI series authored by Greg DeShields and Zoe Moore, exploring diversity, equity and inclusion issues in the meetings and hospitality industry, as well as its larger role in U.S. society.
We are once again in a passionate global conversation around the importance of Diversity, Equity & Inclusion (DEI), with an elevated focus on social justice. Over the last year, organizations have increasingly addressed demands to respond with a zero-tolerance policy toward racial injustice, workplace inequities and discriminatory legislation.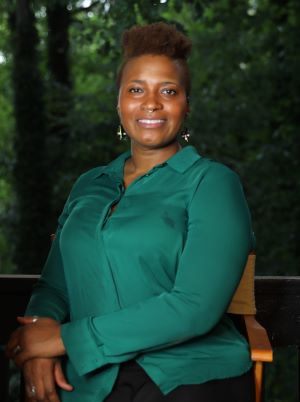 Professionals in the meetings and events industry are key players in this dialogue because their resources, experience and recommendations—coupled with their intimate network of suppliers, vendors and venues—make them central to the business ecosystem. Leaders of the meetings and events industry know how to bring diverse stakeholders together and can provide the blueprint for achieving Diversity, Equity & Inclusion for all of society.
This may seem like a significant endeavor because even the most seasoned consultants, educators and practitioners vary in their methods to help organizations implement DEI initiatives. However, there is a consensus about two things:
Data-driven assessments
The business case for diversity  
We agree on where the meetings and events industry needs to start and what we want the outcomes to be: increased productivity, efficiency and performance due to our teams' diversity. Unfortunately, we are stalled by all the steps in between that require leaders to be strategic, thorough and committed to DEI as they are with any function of their business.
In this article, we recommend five resources that will help organizations get started properly. Our list is by no means exhaustive because the overall intent of our message is to empower leaders to take a deep dive into primary areas of their business by first investing in a strategy.
[Related: Greg DeShields Brings a Career Dedicated to DEI to Tourism Diversity Matters]
Investing in a DEI Strategy 
Many organizations are drawn to making quick decisions to launch a DEI initiative; they either are trying to "do the right thing" or not get "cancelled." The problem with both approaches is that they lead to burnout and confusion.  
Without an initial assessment of issues, a defined mission and clear objectives, more harm can be done than good. An effective Diversity, Equity & Inclusion initiative does not begin with a reactive desire to avoid public backlash, but instead with a strong leadership commitment.
We understand that the unrelenting pressure over the last year has led to social media trends, anti-racism statements and vocal CEOs; while the efforts do not go unrecognized, many people are reasonably concerned that these tactics are performative gestures because they do not result in sustainable change.
Centuries of injustice and years of advocating for civil rights and ongoing injustice are not resolved with a black square or hashtag. Disrupting the status quo requires taking accountability.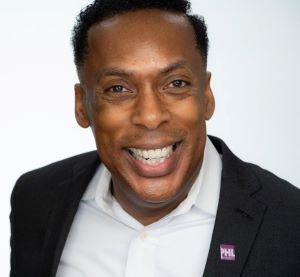 Although assessments may reveal damaging revelations, they provide insights and benchmarks that result in changed behavior, practices and procedures.  
The following data indicate the value of DEI, better known as the business case for diversity; however, these results are not achieved until there is a strategic commitment.
A McKinsey & Company 2019 analysis finds that companies in the top quartile for gender diversity on executive teams were 25% more likely to have above-average profitability than companies in the fourth quartile—up from 21 percent in 2017 and 15 percent in 2014. The greater the representation, the higher the likelihood of outperformance.
In the case of ethnic and cultural diversity, McKinsey & Company business-case findings are equally compelling. In 2019, top-quartile companies outperformed those in the fourth one by 36 percent in profitability, slightly up from 33 percent in 2017 and 35 percent in 2014. As previously found, the likelihood of outperformance continues to be higher for diversity in ethnicity than for gender.
Related: How to Recruit Underrepresented Professionals for the Next Generation of Leaders
The above case studies show great potential for what diversity can do for a company, but both reports lack clarity on what is meant by "likelihood." To close the gap between an organization's current state and the above outcomes, leaders must be committed to achieving the following primary areas' goals.
Primary Areas
Following are the primary areas in which organizations can focus their DEI efforts:
Leadership: Commitment and buy-in are reflected in the decision-making processes that influence outcomes. Leaders must set the example amongst each other, to their workforce, stakeholders and community. The allocation of time, resources and money speaks louder than words.     
Governance: The organization's commitment to creating an environment free of systemic and individual barriers to inclusion and equity is incorporated into its structure, policies, guidelines and practices. 
Staff recruitment/retention/promotion: All staff levels, including shareholders, boards and senior leaders, reflect the community's diversity presently or in the coming future as predicted by globalization.  
Programs and outreach: Corporate social responsibility recognizes the intersection between their environmental and social footprint that must be respectful and responsive to diverse communities' values, norms, strengths and needs. 
Supplier diversity: A proactive business program that encourages the use of underutilized, underserved and underrepresented businesses that are owned by professionals that are Black, women, veterans, LGBTQ+, persons with disabilities and any group that has been historically marginalized or overlooked for procurement.
Training: Consistent workshops, classes and exercises provided to every team member at every level to ensure zero tolerance and anti-racism policies are understood, functionally embedded across business operations. And they are enforced.  
Evaluations & Assessments 
Evaluative assessments can feel gut-wrenching because they reveal that even the most unintentional actions can influence negative workplace culture. Microaggressions and micro-inequities unchecked spiral into a web of low performance, high turnover, expensive legal fees and reduced productivity.  
A commitment to untangling the web requires an investment of time, resources and money. Change is disruptive and may seem counterproductive, but the consequences of being complicit in social injustice are far more costly than hiring a consultant that will hold leaders accountable.  
The assessment process will obtain valid data and information about an organization's performance in the above primary areas. Conducting the assessment is a critical first phase to lasting success and should include a data-driven understanding of the organization's current state. It is important to note that the review will determine where to focus energy on developing a strategy that enhances its goals. 
An assessment's complexity can differ; nonetheless, the following resources help leaders begin their journey strategically.
Related: Why Learning Your DEI Certifications Can Promote Supplier Diversity
Resources 
Using CultureBrokers' unique Diamond Inclusiveness Assessment (DIA), founder Lisa Tabor and team help organizations become more culturally competent. Through a holistic approach that dives deep into individual, structural and social motivations, its reliable insights help leaders deliver on their commitment to diversity in as little as four months through training alone. 
The 64-question DIA survey captures valid data and information about an organization's performance. Survey-takers respond to a comprehensive set of statements, indicating the extent to which they observe each policy, behavior or situation in their organization. 
Below is a sample CultureBrokers Gap Report by Dimensions; the summarized responses "Agree, Disagree, Don't Know and Does not Apply" quantitatively display critical insights and shared meaning, identifying opportunities that can guide strategic resourcing and action planning decisions. 
Built Environment: Culturally inclusive built environment 
Cultural Capital: Shared intercultural identity and community 
Financial Investment: Culturally inclusive financial agenda 
Human Development: Culturally inclusive human development plan 
Natural Environment: Environmental health and sustainability 
Political Capital: Strong ties to diverse external leaders 
Social Capital: Social interactions across cultures 
Spiritual Capital: Inclusive moral behavior 
Pluto is an online platform that equips companies with the analytics and communication tools they need to build a diverse, inclusive and equitable organization. 
Using a scientifically based analytical tool, Equimetrics helps organizations measure and identify their cultural baseline, monitor progress and achieve strategic objectives. Through direct data-driven insight, organizations gain critical actionable insight that leads to sustainable improvement.  
The proprietary 29-item pulse survey annually collects data in the following categories: Diversity, Equity & Inclusion; Cultural Competency; Communication; Leadership; Mission; Vision & Values; Alignment (of DEI with a mission); and Policy & Procedure.
Related: The Critical Importance of Diversity, Equity and Inclusion in the Meetings and Hospitality Industries 
The survey can be licensed and custom-built to client specifications to analyze demographics and show responses by any classification to compare to previous benchmarks.  
Hospitality, meetings, events and tourism professionals can participate in an Equimetrics Equity, Diversity & Inclusion survey by visiting www.cadazo.net/edi-survey.  
Using the ROI Methodology, Dr. Jack J. Phillips and Patti Phillips show organizations how to conduct studies that measure their programs and initiatives using six types of data, from input to return on investment. A service-driven, industry leader in measurement and evaluation, ROI Institute has published over 100 books, including Proving the Value of Meetings & Events: How and Why to Measure ROI, by Dr. Jack J. Phillips, Monica Myhill and James B McDonough. 
A balanced approach generates six types of data to measure participants' reactions and planned action; learning; application and implementation; impact; return on investment and intangibles. The process validates initiatives, programs and efforts through isolation, which can help validate the business case for diversity.  
Meetings and events professionals can view an on-demand version of the Measuring the Success of Diversity, Equity, and Inclusion Programs webinar, facilitated by ROI Institute co-founder Dr. Patti Phillips and hosted by HRDQ-U. 
Mindstand enables CEOs, CIOs and resource officers alike to achieve three key business objectives: Risk mitigation, improved morale and inclusive communication.  
Using an AI platform backed by clinical psychologists trained to identify barriers in fostering healthy and inclusive communication within an organization. Mindstand assesses communications for harassment, hate speech, sexual misconduct and emotional distress.  
Mindstand is on a mission to foster healthy online communities to help organizations achieve increased productivity and reduce communication breakdowns that lead to costly litigation.  
Teams can participate in the latest Inclusive Language Challenge until May 15, 2021, by visiting www.cadazo.net/challenge. 
Benchmarks and Data 
Companies already have a large amount of data on employees, including age, gender, race and abilities. Collected data that goes beyond demographics to explore psychographics fairs better in addressing intersectionality. CultureBrokers, Pluto, Equimetrics, ROI Institute and Mindstand Technologies are just a few of the resources available to leaders.  
Depending on organizations' needs, the recommended resources can be used alone or paired with additional tools. Because the collection and storage of data may be perceived as invasive, it is recommended that annual cultural surveys are implemented to avoid constant inquiry.  
Lastly, it is further recommended that employers understand federal and state laws and the use of data. Transparency is required in the evaluative and assessment process because stakeholders will hold leaders accountable to action after data is collected.  
The meetings and events industry is currently habitual about administering surveys that measure butts in seats, hotel occupancy, speakers' rating, satisfaction with food, beverage, and the venue, or the destination. Each area is key to the sustainability of professional services but lacks the intentional focus on creating diverse representation in leadership, equitable access to procurement opportunities, and inclusive workplaces that foster healthy communication.  
In a recent article published by Katica Roy, CEO of Pipeline Equity, she states: "a Diversity scorecard is not a silver bullet. It's a north star guiding the journey to equity." 
Additionally, she says: "Data-driven companies are 58% more likely than non-data-driven companies to beat their revenue goals. If DEI matters to you, measure it." 
Avoiding dialogue about current events with claims that the global conversation is "too political" will create increased workplace tension.  
Suppose we have learned anything over the last year. If that is the case, it is that companies can never again remain neutral or silent in times of injustice because, as Dr. Martin Luther King Jr. stated, "Injustice anywhere is a threat to justice everywhere," which means that leaders are liable to implement Diversity, Equity & Inclusion thoroughly in primary areas of their business and with strategy.
Read Next: A History of DEI Acts, Bills and Executive Orders as Biden Begins Term
About the Authors
Zoe Moore, MS, is an inclusive event strategist and consultant, she is leading the dialogue around Diversity, Equity and Inclusion in the meetings, events and tourism industry.
As co-producer of The State of Events podcast and co-founder of CADAZO Consulting Group, she is using her platforms to help leaders achieve supplier diversity, inclusive organizational culture and diverse representation in leadership. 
Greg DeShields, CHO, CHE, executive director of Tourism Diversity Matters, is a Certified Hospitality Educator and academic professional proficient in developing and implementing plans, strategies and initiatives specifically designed to raise destinations' image for diverse multicultural travel.
He is also an experienced Diversity, Equity and Inclusion practitioner and frequent presenter on specific Diversity, Equity and Inclusion fundamentals: assessment, planning, strategies and implementation to reinforce the need for organizations to lead inclusion from the top.