WEC 2021 Preview with MPI Director of Events Melinda Burdette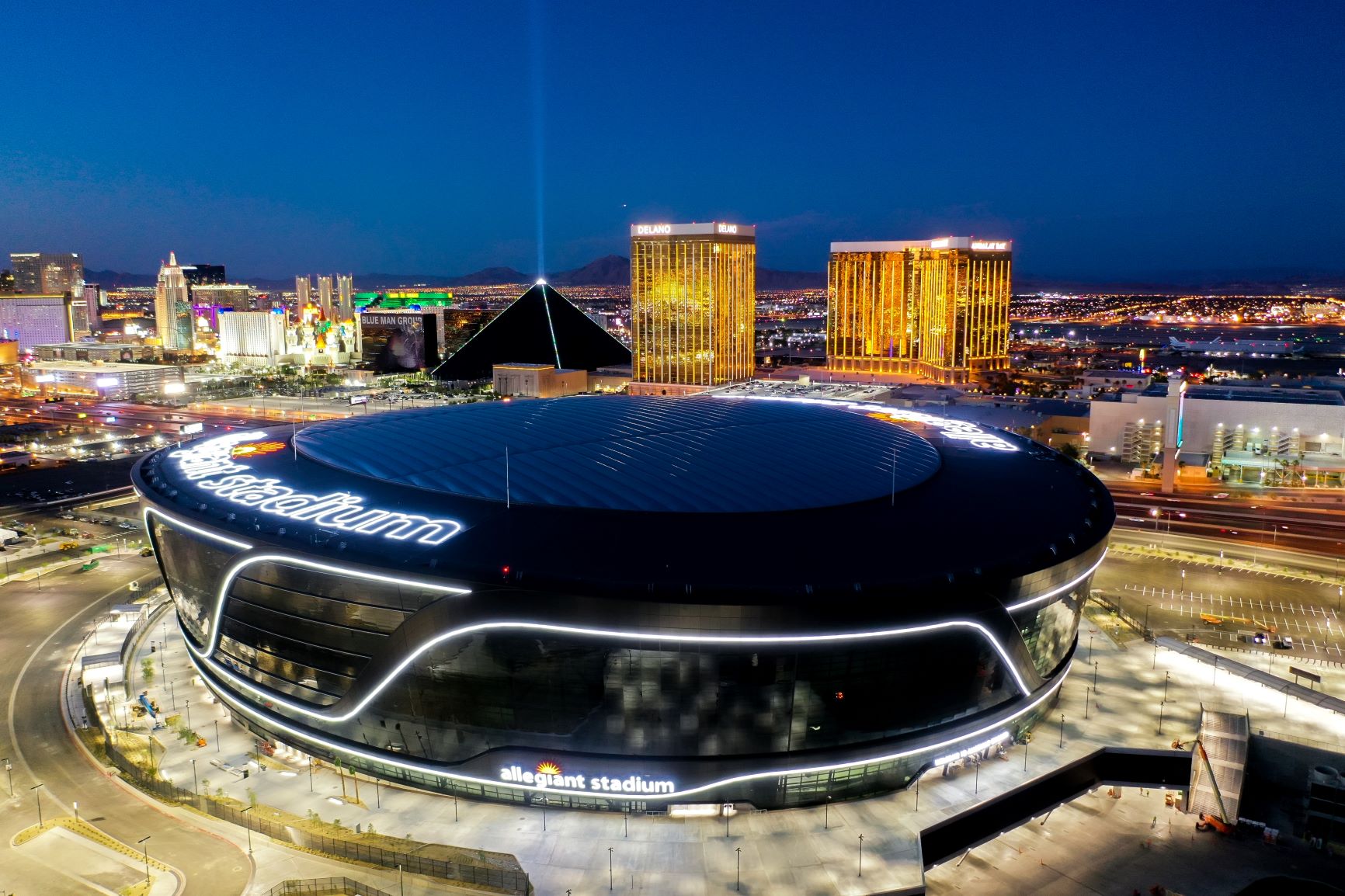 WEC 2021 will host a kick-off event at the brand-new Allegiant Stadium in Las Vegas. Credit: Allegiant Stadium
All meeting prof eyes were on MPI last year when the association hosted one the largest industry in-person events to date during the pandemic with its WEC in Grapevine, Texas, just outside of Dallas, in November 2020. More than 600 people attended the hybrid meeting in person at the Gaylord Texan Resort & Convention Center. Now, MPI's director of events, Melinda Burdette, is back to help ring in WEC 2021 in Las Vegas June 15-17. She chats with us to discuss lessons learned from the 2020 event; what Nevada's May 1 mandate of turning over COVID-19 control to local counties means for WEC 2021; and the excitement of showcasing some of the newest properties and attractions in Vegas.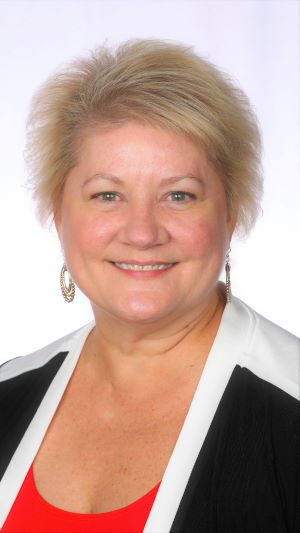 Meetings Today: How long have you been planning events for MPI? 
Melinda Burdette: I joined the staff in December of 2015. 
What lessons from planning WEC 2020 in Grapevine, Texas, did you take into planning WEC 2021 in Las Vegas?  
Planning 2020 was really an adventure. We had more than 600 people join us on site, so we were really excited about that. As far as lessons learned, we were in a hybrid situation. Everything we did was live, whether it was in person or digital. We didn't pre-record anything. We're going to do that for the 2021 event. We feel that the engagement between the audiences is better when we can provide that versus a pre-recorded session. Now that we've set that bar, we don't want to go back. 
And one of the things we learned in 2020 was that people just want to get together—they just want to be face to face with their colleagues. As we typically do, we over-program. I think every meeting professional probably over-programs their events—you know, things like a house band for walk-in music. And [in 2020] what we realized was that people just wanted the opportunity to sit around a table and talk. So we've taken those learnings and are bringing them into 2021.  
Vegas will be open 100% by the time we're there in mid-June. But that doesn't mean that WEC will be open 100%. We still feel there is a very strong duty of care that we need to follow in Vegas. You can't throw the baby out with the bathwater, so to speak. We're building on the plan that we had in 2020 from a duty of care standpoint and taking it to Vegas. 
What was one of your biggest challenges when planning WEC 2021? 
COVID-19 obviously is a huge challenge. I live in Florida, MPI is housed in Dallas and then we're planning this particular event in Vegas. You have to know what's happening in each one of those states and locations, which is not different than how we planned 2020. But I think the biggest challenge is that Nevada waited until May 1 to turn over control [of COVID-19 restrictions] to the local commissions.  
Up until [the end of April], we were working on two different plans. One at 50% capacity and one at what we're going to do for WEC. We didn't know what path we were going to go down until we got a peek at what the local commissions were going to do. We always knew the venues we were going to go to—it was just a matter of spatial distancing and those kinds of things. 
What are you most looking forward to at WEC 2021? What do you think will really excite attendees? 
Personally, I'm looking forward to being able to hug people. I will be fully vaccinated, so I'm excited about that. We're going to some cool places like Allegiant Stadium. Nobody's really done anything in Allegiant Stadium. We're going to kick off WEC there. If you haven't seen that stadium, it is awesome. I think people overuse that word, but it is so forward-thinking and unique to Vegas. Some of the sightlines you see from there are just fabulous. 
We're hosting our President's Dinner at the Virgin [Hotels], which is a new entrant into the market. It's the rebranded Hard Rock Hotel. We're extremely excited to showcase that new brand on the Vegas landscape. And then our partners at The Venetian are going to host us around the pool for our closing event. Our offsite events are always killer events. I think this year it just brings a little extra excitement to be able to showcase some of the new properties and new areas in Vegas.  
And then, of course, people come to WEC for the education, and I promise that this Vegas event will not disappoint.  
What's some advice you'd give to planners who are planning events in this current landscape? 
It's not really tips and tricks that are any different than any other timeframe. You have to know your audience and their capacity for being able to meet in person. There are still some corporations and some folks out there that just say, "No, we're not going to meet in person because of the unknown."  
The best tip is to just arm yourself with information. If you're trying to change the minds of those in the C-suite, then arm yourself with the appropriate information of where you're going, how you're going to keep your folks safe, how you can make it budget-friendly in this particular time. There are certain things we can't control, but we can arm ourselves with information.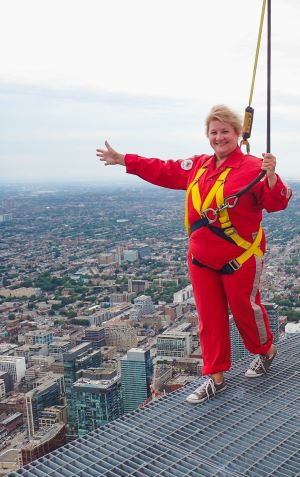 What's kept you grounded throughout this tumultuous time in the industry? 
Meeting professionals are control freaks, right? I need a t-shirt that says that on the front [laughs]. But at the end of the day, there's only so much about what's happening in the world around us that we can control. I think it's the realization of "I can't control COVID. I can only control our response to it." It's taking out that element of "I don't know what's going to happen." You can't affect that, but you can affect what your response to that is going to be for your meetings. And I think that has really kept me grounded through this whole thing. I was anxious, like most people, not really knowing what was happening.  
It's been a rough year, the past 12 to 14 months. I think it's just stepping back and saying "Okay, can I control that? No, I can't, so let's move to something that I can control." 
What impact do you hope WEC 2021 has on Las Vegas?  
At MPI, we continue to be bold in our commitment to help bring back the hospitality industry. Our Vegas event was already on the books, obviously, for many years. The city has been decimated by COVID, so I'm thrilled to be able to go into a city and put people back to work. We certainly saw that in Grapevine [for WEC 2020]. That's something that's near and dear to my heart, trying to get all of my friends and colleagues that I know in the Vegas area back to work. We're going to do the best that we can while we're there. 
Read Next: Meeting Prof Travels the World to Deliver Real-Time Industry Status Reports