ASAE Selects Michelle Mason as Next President and CEO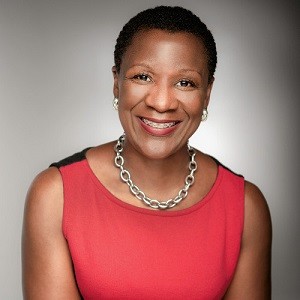 Michelle Mason. Credit: ASAE
Come September 1, a new face will lead ASAE. The association of associations selected Michelle Mason, currently the CEO of Chicago-based Association Forum, as its next president and CEO. 
After a thorough search process, ASAE's Board of Directors voted unanimously to name Mason as its next leader.
"Throughout her career, Michelle has demonstrated a commitment to the association community and ASAE, and a proven ability to drive alignment and results in a complex, multi-stakeholder environment," said Stephen J. Caldeira, ASAE board chair and co-chair of the search committee and president and CEO of the Household & Commercial Products Association, in a press release. 
The search committee also included ALHI President and CEO Michael Dominguez, San Diego Tourism Authority President and CEO Julie Coker—both ASAE members—and National Institute of Building Sciences President and CEO Lakisha Ann Woods, who is also ASAE's secretary-treasurer. 
"Michelle is a strategic thinker, proven consensus builder, effective communicator and fearless advocate," Caldeira said. "We are confident that Michelle is the right leader at the right time, who will bring visionary leadership to ASAE at a critical juncture in the association's history." 
Mason will succeed Susan Robertson—the first woman to lead ASAE in its 100-year history—who has been serving on an 18-month contract after the death of longtime ASAE president and CEO John Graham IV in January 2020. Robertson previously served as ASAE's executive vice president and president of the research foundation. 
In a press release, Mason said she is honored to build upon ASAE's successful foundation. 
"I look forward to collaborating with a dynamic board of directors and a dedicated staff team as we create an accessible, inclusive and transformational community for members and industry," she said. "A heartfelt thank you to Susan Robertson for her leadership and paving the way for women in the industry." 
This information was based on a press release from ASAE. 
Read Next: Our 2017 Interview With Michelle Mason