Myrtle Beach Weathered the Pandemic Well, and Emerges With New Options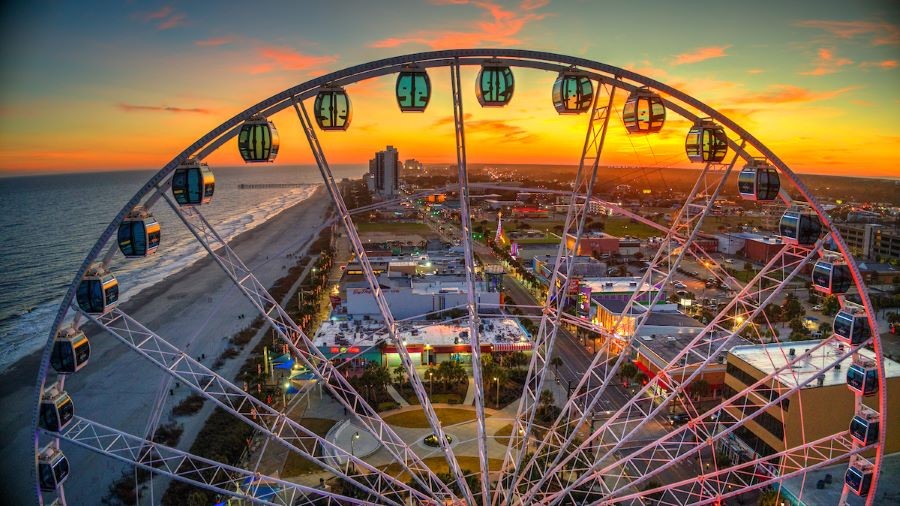 Credit: Visit Myrtle Beach
After opening back up in June 2020 following a spring pandemic shutdown, Myrtle Beach, South Carolina, has weathered the pandemic relatively well, leveraging its always robust leisure tourism engine to keep area hospitality concerns successful in the most stressful of times.
"It's been busy ever since then," said Bob Harris, executive vice president of sales for Visit Myrtle Beach. "We're hearing that most hotels are over 90%occupied for June and July 2021—with 165,000 rooms there are lots of choices and price points—and a lot of properties are seeing advance bookings, which is very encouraging."
Click Here to Learn About Our Myrtle Beach Hosted-Buyer Program in October 2021!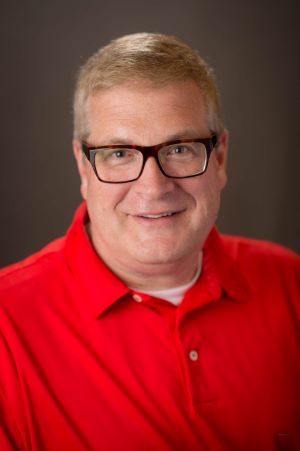 Echoing the experience of many of his colleagues at DMOs across the country, Harris said that sports organizations accounted for the majority of the destination's group business, which understandably suffered during the COVID-19 era.
"We were able to use the convention center for more of those sports groups, so we actually had a pretty good year despite the pandemic," Harris said.
"Really, the third and fourth quarters is when we're really seeing demand for meetings coming back again, and the big race is people trying to book for '22 and '23—groups all want the same times."
Harris said some of the destination's major group properties used the lull in business to conduct major renovations, including a $20 million renovation at the 385-room Hilton Myrtle Beach Resort and a $30 million investment in the Hilton's fellow Kingston Resorts property Embassy Suites Myrtle Beach Oceanfront Resort.
Another major project was the tearing down of two hotel towers—the Pirates Cove building in 2019 and the Palmetto building in spring 2020—at the multi-property Breakers Myrtle Beach Resort, which will construct a 26-story Marriott Springhill Suites/Courtyard hotel scheduled for completion in spring 2022. The Palms, Paradise, Dunes, Sailfish and The Cove buildings continue to operate as normal.
[Related: Eco-Friendly Initiatives Green the Myrtle Beach Convention Center]
The Outdoors Is In
With 60 miles of beaches and a wealth of outdoor attractions, Myrtle Beach is positioned well for the post-pandemic period, and Harris singled out a number of venues that groups can be comfortable gathering in.
"The DoubleTree hotel is built in a semi-circle and located next to Myrtle Beach State Park, and all of our properties have amazing pools and were built to have a lot of outdoor space, so meetings can flow outside, weather permitting—and usually it's pretty nice here," Harris said. "I think groups are surprised about how many outdoor activity options are here, and just last week we did a Great Race-themed scavenger hunt, and Ripley's Aquarium and the Myrtle Beach Zipline Adventures are other good outdoor options.
[Related: Myrtle Beach is Ready to Meet When You Are]
"Brookgreen Gardens is an amazing outdoor sculpture garden located across the street from Huntington Beach State Park, where there are a lot of concerts, and Myrtle Beach State Park is also very popular, especially now with social distancing because they have shelters that groups are booking," Harris added. "We're looking to do a lot more with our outdoor attractions."
Harris also noted that Myrtle Beach's craft brewing scene is on an upward trajectory, which is good news for groups looking for some high-quality liquid refreshment and conviviality.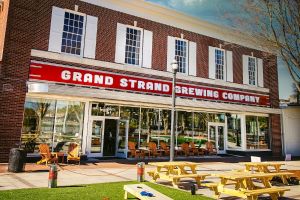 Standouts include three new breweries: Grand Strand Brewing Company, Tidal Creek Brewhouse and Crooked Hammock Brewery. All of the venues offer outdoor spaces for groups.
Other Myrtle Beach happenings include:
The reopening of the destination's iconic SkyWheel in late May after extensive renovations that included a brand-new light show, just in time for the venue's 10th anniversary.
The Le Grande Cirque 2.0, which will feature acrobatic acts when it opens in an air-conditioned tent this summer at Broadway at the Beach.
The Funplex Myrtle Beach amusement park opened in May steps from the beach and features a variety of thrill rides, entertainment venues and special event spaces.
The addition of 10 new nonstops May 23 from Southwest Airlines, including service to and from Baltimore, Chicago and Nashville. The addition of the new Southwest routes will bring its total number of destinations to 53.
"For meeting planners, that is big," Harris said of the additional air routes.
5 Outdoor Venues in Myrtle Beach
Outdoor event venue options abound in the Myrtle Beach area, from bustling fun-fueled tourist attractions to peaceful natural areas that will get groups out of the hustle and bustle.
Following are five standouts for your groups when they want to escape their meeting space for some fresh-air fun and inspiration, whether convening with nature or taking advantage of the many sun-and-fun activities available in Myrtle Beach.
Brookgreen Gardens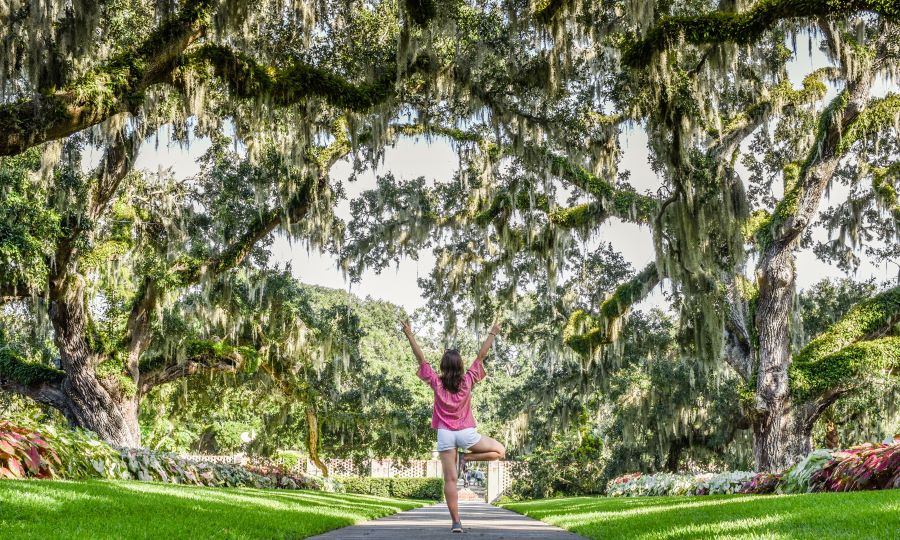 This award-winning, 9,000-acre former rice plantation located on Murrells Inlet boasts the largest collection of outdoor American figurative sculptures, along with a proliferation of flowers, live oaks and an onsite zoo, among other attractions. Group rates apply to 15 or more paid adults and include one-day admission to Brookgreen's sculpture gardens, Lowcountry History and Wildlife Preserve and the Lowcountry Zoo. Activity options include Creek Excursion Boat Rides, private guided group tours and group lunches.
Huntington Beach State Park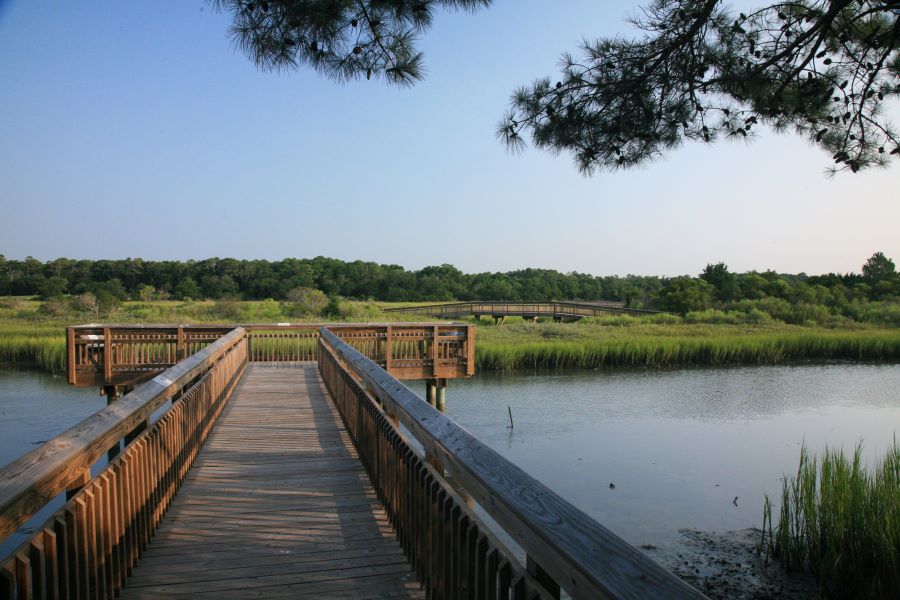 Located across the highway from Brookgreen Gardens, Huntington Beach State Park is known for its world-class birdwatching, miles of hiking and biking trails, fishing and beachfront access. Its new nature center is a great place for groups to convene to learn about the region's native wildlife. Highlights include a touch tank with stingrays and horseshoe crabs and large reptile tanks with native snakes and lizards.
Myrtle Beach State Park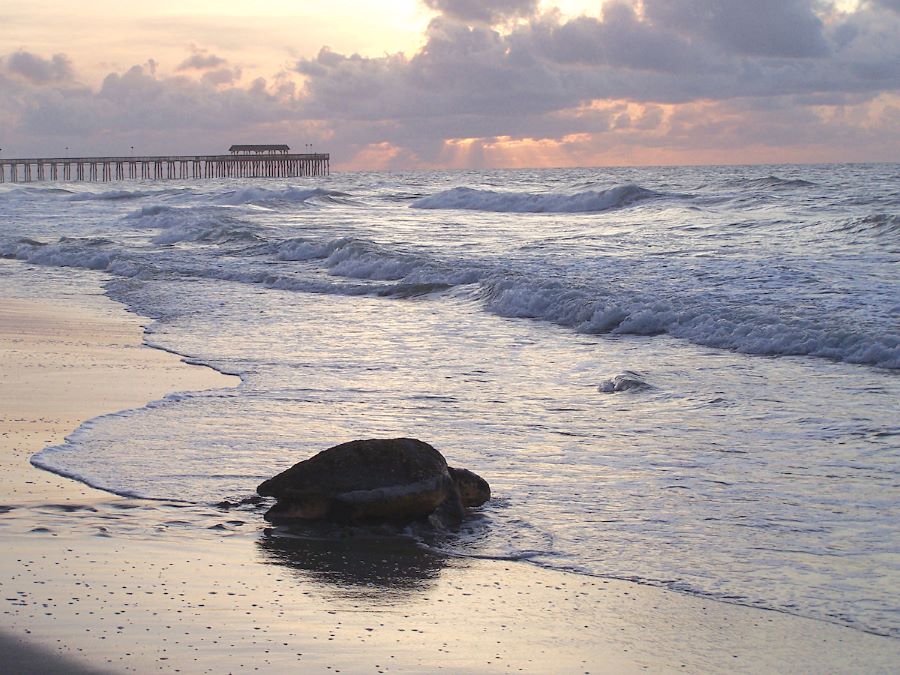 Located near Myrtle Beach Airport and boasting a white-sand beach, this state park lets groups experience a Grand Strand that is not packed with hotels and tourist attractions. Features include miles of hiking trails, a fishing pier and picnic facilities. Park rangers can lead interactive tours for groups.
Broadway at the Beach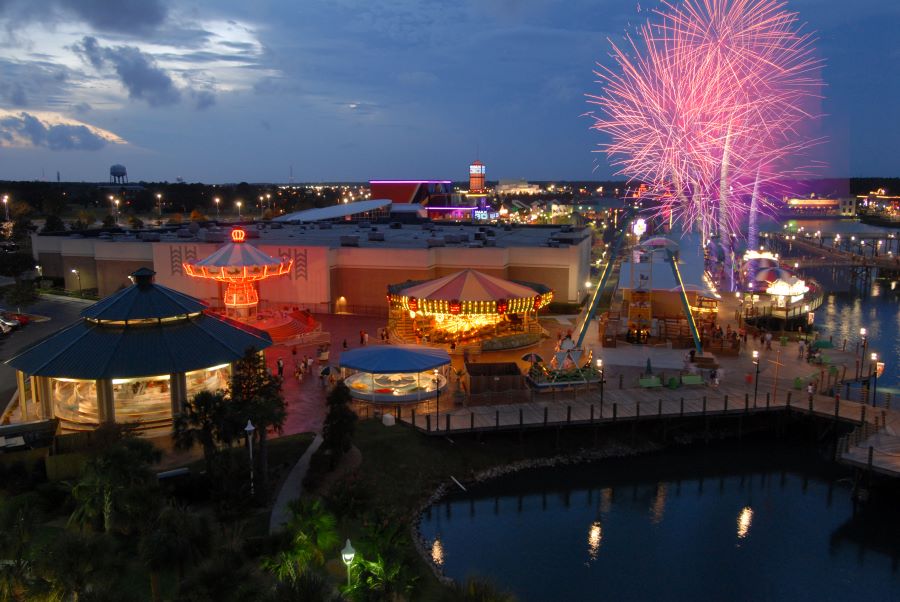 This outdoor shopping, dining and entertainment center is a Myrtle Beach staple, with multiple watersports attractions, a Topgolf location, an onsite amusement park, helicopter rides and one of the destination's top draws, Ripley's Aquarium. The facility, which contains more than 20 restaurants, offers a dedicated group tour department.
Barefoot Landing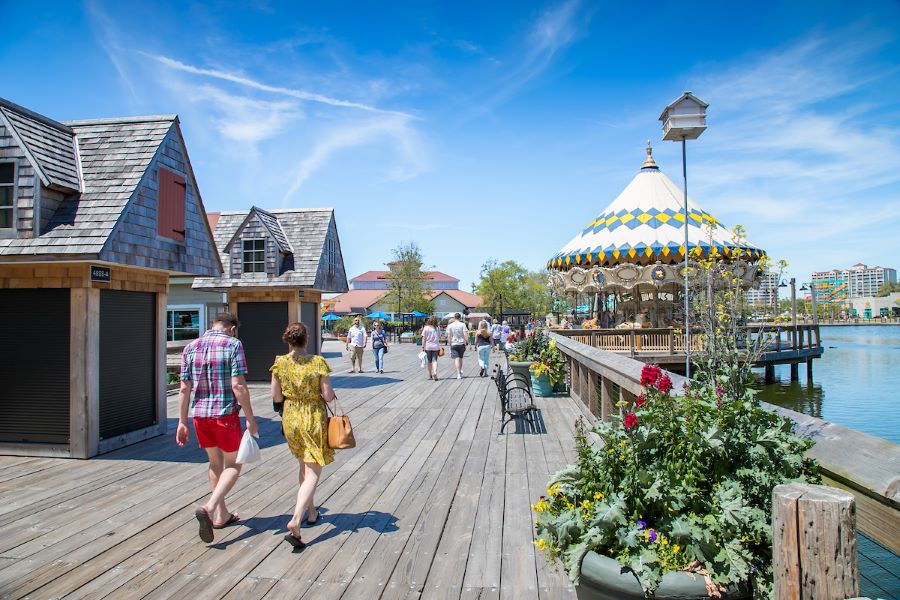 Set along the Intracoastal Waterway in North Myrtle Beach, Barefoot Landing offers 15 restaurants and four nightlife spots, including a House of Blues location, for groups to gather. Alabama Theatre stages theater performances and Lulu's Beach Arcade joins interactive wildlife attractions Alligator Adventure and T.I.G.E.R.S./Preservation Station—where guests can get their pictures taken with tiger cubs and watch them romp with the large cats—as fun activity options.
Connect
Visit Myrtle Beach
843.626.7444 
Read Next: Beach Meetings Venues Think Outside the Box to Stage Safe, and Stunning, Events