Wynn Resorts CEO Matthew Maddox Talks Leadership and Pandemic Lessons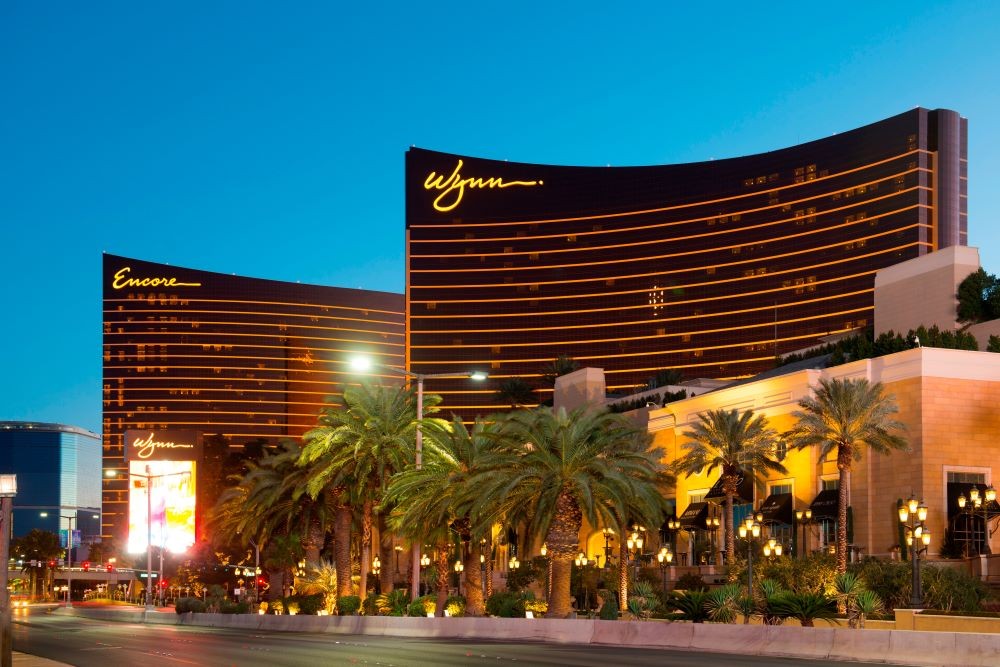 Wynn Las Vegas and Encore. Credit: Wangkun Jia / Shutterstock.com
Wynn Resorts CEO Matthew Maddox has held a series of key leadership positions in the company since its founding, and took the helm from Steve Wynn to steer the globally recognized developer and operator of high-end resorts and casinos through good times and bad, including the punishing effects of the pandemic.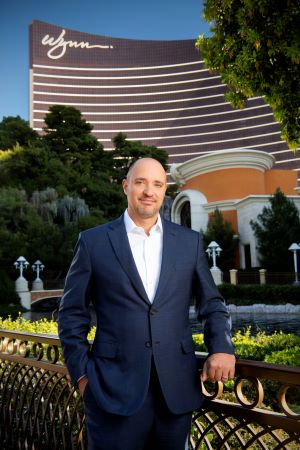 His corporate stewardship has proven that he is the right person for the job, after naming three women to Wynn Resorts' board of directors and setting what many observers consider to be the industry standard for health and safety protocols early on during the pandemic.
Following earlier roles in mergers and acquisitions with Bank of America and in corporate finance with Caesars Entertainment predecessor Park Place Entertainment, Maddox joined Wynn Resorts when the company was founded in 2002. In his role as Treasurer and Vice President of Investor Relations, Maddox secured the financing to build Wynn Las Vegas, which opened in 2005.
Relocating to Macau in 2003, he led the development of all-time Forbes Five-Star champion Wynn Resorts Macau as the property's chief financial officer. Successive later roles led to his appointment in 2018 as CEO of Wynn Resorts.
For Maddox, the pandemic exemplified what true leadership is meant for. Here, he shines a light on what mattered most in answering the COVID-19 challenge, along with the qualities that set Las Vegas apart—and silver linings for the future.
Meetings Today: How do you define effective leadership?
Matthew Maddox: Real leaders understand what I call the dark side of ambition. It is not about the day-to-day or solving for the fun times. Anybody can do that. It is about understanding that crisis is inevitable. As surely as the sun rises, crises are certain, which is when people look to you to help them solve a problem that feels insurmountable to them. And that's when real leadership occurs.
It takes thick skin. The decisions you make are not for one, but all constituents. You don't just play to shareholders, or the media, or customers. All have equal value and I take everyone's interests into account. I step back, assess who is going to be most impacted, and then act. Every decision I make must be right for the enterprise. And by enterprise, I mean not just the company, but our people and our community as well. It's all of us together.
Meetings Today: Dissect how you approached COVID-19 this way.
In a word, proactively. I first heard about the pandemic from my team in Macau, where I had lived during the SARS outbreak in 2003. Their fear clearly signaled to me that the virus was headed our way.
When I do not know something, I hire experts to educate me. First was Dr. Rebecca Katz, then head of global health security and pandemic research for Georgetown University and most recently COVID advisor to the White House. We talked every day. She brought in fellows trained in infectious disease at Johns Hopkins University.
By Super Bowl weekend, I saw the COVID crisis hitting the U.S. I arranged for Dr. Katz and her team to talk to regulators, politicians and hospitals. Those in-depth conversations led me to the decision to close our resorts ahead of the state mandates.
Then, it was about thinking how to reopen safely. And, how to invest in our people and culture. We spent $250 million to maintain payroll for all 30,000 of our global employees during the 75-day closure. It was the best investment possible. 
Why? Because everybody is going to remember this defining moment and how they were treated by their family, their employer and their community in the pandemic. I wanted Wynn to be a shining light that people will remember.
Along the way, we published and shared with the world the first health and safety plan for the pandemic. From NBA teams to cruise line operators, our plan attracted open collaboration and further refinement. We set up free onsite PCR testing and the first mass vaccination site in Nevada. We invested in an onsite lab. It is in our DNA to always look around the corner, see what is coming, and be ready to help people and the community.
That is my way, and the Wynn way.
[Related: Read this year's issue of Meetings Today Las Vegas!]
Meetings Today: Back to leadership. How does the distinctive business culture of Nevada, and Las Vegas especially, suit your personal style, and Wynn's corporate sensibilities overall?
I love it here. I believe that Las Vegas is uniquely brilliant. When concepts do not pan out, we blow them up and start over. This desert dream has long been defined by swashbuckling entrepreneurs who believe that if they have an idea or vision, they can bring it to life. They understand that the process takes innovation, and often, trial and error. It is not unusual to first implement bad ideas to learn what does not work, so that you can then cultivate good ideas that succeed.
Nevada and Las Vegas provide that freedom to dream, with a pro-business climate and real estate development culture to match. Our regulators, politicians, economic leaders and community are in this together. The red tape is not as thick as in other places. It can feel like Vegas against the world at times, but our esprits de corps gives us true armor. If we were not collaborating for the same goal, Vegas would not exist.
It is an environment that absolutely suits who we are and what we do at Wynn. It has for my entire 20 years here. It can create uphill battles in other markets we want to be in, but it is always worth the effort.
Returning to what I was saying before, Vegas attracts a specific type of individual and personality. For many, it can take time to get the feel and rhythm of the place. Once you tap into the energy and groove of Vegas, though, it is hard to leave. The city is not without issues, but I feel strongly that we are all striving to make Vegas better.
Derek Stevens exemplifies the kind of mover and shaker that Vegas attracts. He loves the people side of the business along with the operations, and he is driven to do things totally out of the box that he will own, live and breathe. Only in Vegas could he have pulled off what he has with Circa Las Vegas and his other properties. He has been great for the city.
Meetings Today: What silver linings came from the pandemic for you, for Wynn Resorts, and for Las Vegas?
In terms of our group business, I am pleased to see that a few early COVID myths have been clearly debunked. Namely, that all meetings can be virtual now; that we no longer need large meetings; and that the workplace has been forever changed. In my view, those are totally incorrect.
As we all have seen and experienced, using Zoom or Teams for smaller meetings or conversations with a handful of people has enhanced productivity. What you can never do virtually though is innovate, be creative or generate new ideas. You simply cannot.
Even Silicon Valley, which had been eschewing conferences and conventions, recognizes that now. We are seeing significant tech meeting bookings this year, for this year. 
Everyone has realized that you cannot innovate or learn from the same people that you see on Zoom all the time. Much of the virtual interaction I have seen is focused solely on the business topic at hand. People need more than that. They need human interaction and time for those personal conversations that build rapport, strengthen relationships and create new and interesting ideas.
The world has seen in the pandemic that convening in groups is our competitive edge. To enhance productivity, to create new things and to grow, you must be around other people. I believe that it is more apparent than ever that getting together with your colleagues across industries is important, if not essential, to the future.
Count that as one major silver lining. Another is the return of live experiences, which has me most excited about Las Vegas and our business in general. The extended shutdown sharpened people's awareness of, and hunger for, what they were missing by not being able to go to shows, concerts or festivals.
Think about how the exit from the Spanish Flu fueled the Roaring '20s. Scientific studies show that what humans find most compelling and interesting and beautiful and controversial are other humans. As people feel safe again coming out of COVID-19, they will answer that craving for interactions that combine people with fun, energy and exuberance.
All of which is also exciting me about the prospects and opportunities for what we can, and more importantly, need to do next. How can we elevate experiences to further heighten audience interaction and engagement?
At Wynn, we are already working on new concepts that you can only produce here in Vegas. That is what defines us and this town, and we will continue to evolve in that direction.
Read this next: Las Vegas Leaders Share Stories of Managing COVID-19 and Welcoming Meetings Back