How AV Tech Upped Its Game During the Pandemic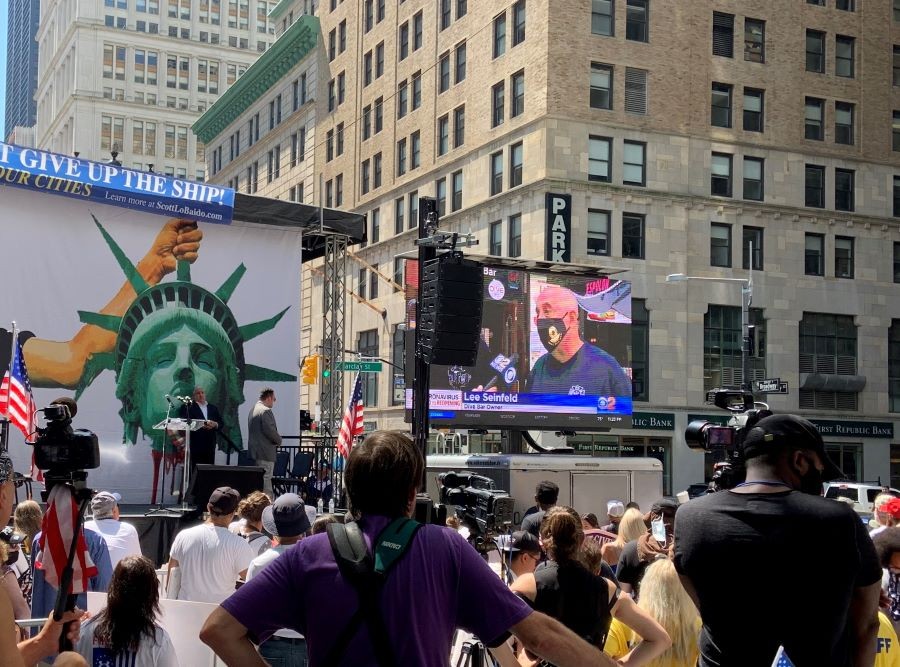 Credit: CPR MultiMedia Solutions 
The pandemic has changed many things in our lives, including meetings and events. 
Last year, AV production companies showcased their ability to be full-scale, virtual content producers with the ingenuity to create memorable experiences for virtual audiences around the world. This put these companies at the forefront of the virtual and hybrid meeting landscape as they integrated virtual components with their live-event production know-how to deliver key messaging for their customers.    
As a result, meetings and events now demand more accessibility, more engagement and multiple new options for meeting planners:
[Related: How the Onsite AV Landscape Has Changed as In-Person Meetings Resume]
New Perceptions, New Realities 
After more than a year in quarantine, event planners' expectations for the production of their virtual and hybrid events are to be high-quality and "Netflix binge-worthy" for their audiences. 
Martin Blanchard, president of Montreal's Expert'Ease, says his company has invested in robotic cameras with tracking capabilities, supercomputer processors to handle the increased volume of data, and specialized graphic designers to address a growing demand for augmented reality. Upgraded technology allows his company to create the perception of a physical set.
Virtual Stage 1min from Creative Visions on Vimeo.
"It allows us to have a real set without building one," he said, citing a potential $15,000 savings for clients. 
At a recent mayoral event, his teams created three sets in a triangular pattern and put the cameras in the middle so they could swivel to capture everything. One of the three sets was created by augmented reality, where graphic designers developed green-screened television screens for the client's PowerPoint presentations and the presenters were able to observe social-distancing requirements, while the technology placed them virtually close together on screen. 
"The nicer it looks, the more people will keep watching," Blanchard said. "That's where the ROI comes in." 
'Screens on Wheels' Roll With the Times 
As meeting planners continue to address concerns about close-proximity situations, high-quality outdoor events are an option that may please everyone.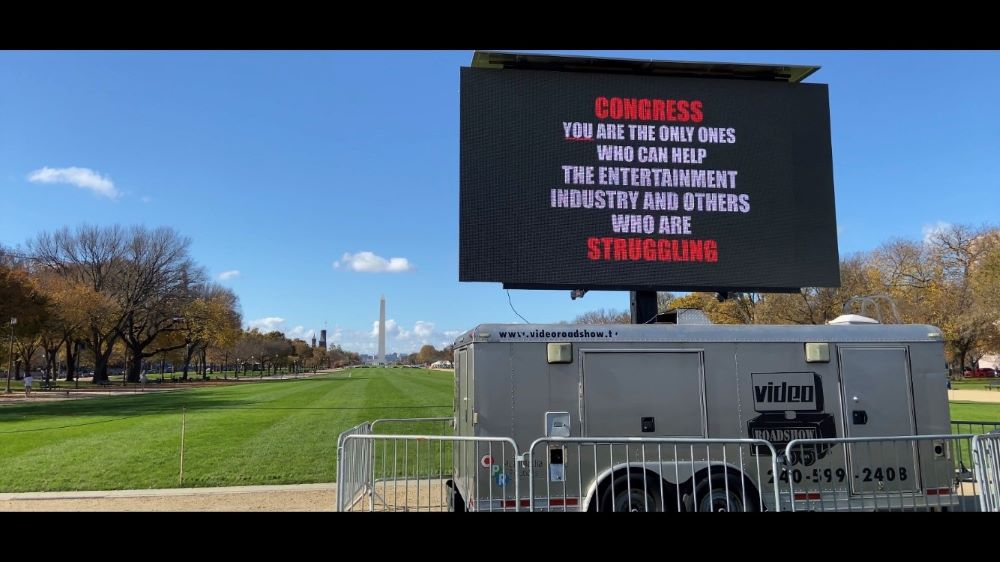 Jeff Studley, president at CPR MultiMedia Solutions in Gaithersburg, Maryland, says his fleet of video roadshows, which are mobile 9-foot-by-16-foot LED jumbotron screens, add an entirely different dimension to an event.  
During the darkest days of COVID-19, outdoor church services using low-power FM bands kept his company going. Recently, his "screens on wheels" was part of a Goldman Sachs graduation event for small businesses. And a Baltimore high school flanked the stage with his two video roadshows as the city delivered four graduation ceremonies a day for eight consecutive days. 
During the pandemic, Studley also invested in media kits, including a small moveable camera, along with a high-quality light and microphone, that he mailed to clients so their remote presenters could shine on video-conference presentations. In some cases, he has mailed the kits to as many as 12 presenters across the country for panel discussions that tied into an international conference. His low-cost solution turned a cost-prohibitive barrier into a better event. 
"It's all about higher production value at the end of a Zoom call," he said. 
[Related: Pandemic Update: 5 Industry Experts Chime in on the State of the Industry]
Can I Get an Electronic Autograph? 
Critical creative thinking has emerged again in the live events production world. New methods for audience engagement can bring fun and new life to your events. 
During the COVID-19 lockdown, Allin Foulkrod, president of Raleigh, North Carolina's Creative Visions, wondered what he could do to wow the audiences again in a flat new world.  
"Get them access to celebrities to draw out the emotion," he realized. 
Amid the quarantine, Foulkrod introduced virtual entertainment options, which allows his company to amp up the energy in remote events by adding celebrities into the mix. 
[Related: How to Add Mind-Blowing Holopresence Tech to Your Virtual Events]
Imagine your top executives answering Jeopardy-like questions from actor Don Johnson and singer Paula Abdul, as opposed to canned speeches. Picture Broadway star Fergie L. Philippe from Hamilton singing to your board of directors while everyone else sings along. 
Foulkrod can also turn any executive into a larger-than-life, quasi-celebrity with an immersive environment using LED video walls. He puts a 50-foot wall behind executives so they can appear to be anywhere in the world and a 20-foot wall in front of them so they can receive instant feedback from everyone in the audience. 
Bringing Everyone Together—From Afar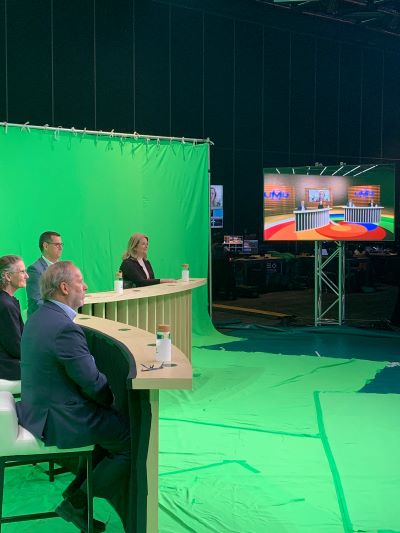 When the pandemic hit, Kevin Beabout, vice president of production at Ironman Sound Industries in Maplewood, Missouri, said his company quickly shifted from live events to building a new multiple-set studio.
Today, his sets have been replaced with the new fully virtual studio, connecting clients, presenters and all audiences remotely. High demand continues for the medium-size, 50- to 100-person boardroom event for executives and stakeholders.  
Big names have noticed. In partnership with St. Louis-based Creative Producers Group, Yum Brands recently used the fully virtual studio package for an earnings announcement while Target and Ulta Beauty unveiled their new partnership. 
According to meeting planners, executives are still able to get their messages across in a virtual setting, just like live events, without travel costs. In addition, event technology costs, a big part of overall production expenses, drops by about 67% on average, according to Beabout. 
"It doesn't feel like a hit to the bottom line," he added. 
Read Next: A Hybrid Meetings How-To eHandbook