These Texas Brands Add Authentic Flavor to Group Agendas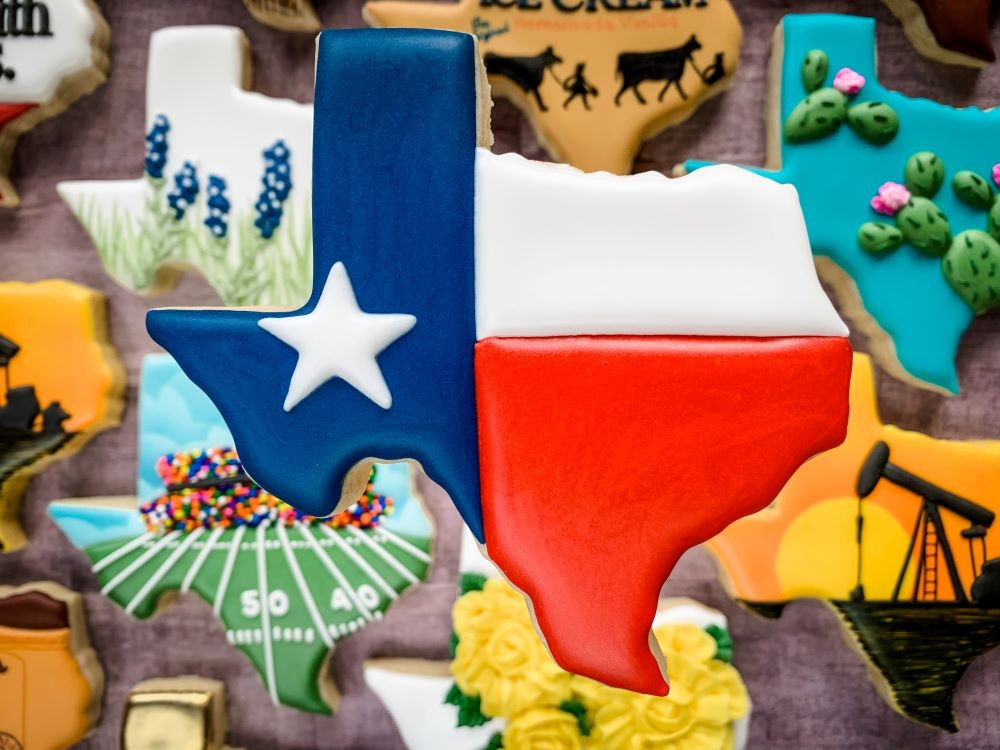 Texas cookies from MS Cookie Co. Credit: MS Cookie Co.
In 2020, Texas Sports Life (TSL) ran an online March Madness-style competition to determine the "Most Iconic Brand in Texas." Titans among the 64 contestants included Southwest Airlines, Dell, Texas Instruments and Frito-Lay. Texas favorites included ice cream icon Blue Bell Creameries, from 1907; Dickies, the 1922 apparel brand attached to Fort Worth's new 14,000-seat multipurpose Dickies Arena; and theme park giant Six Flags Over Texas, which turns 60 this year.
The winner, San Antonio-based Whataburger, dates to 1950, when Harmon Dobson first served the burger "that was so big it took two hands to hold" at his stand in Corpus Christi. Today, this state-designated "Texas Treasure" has 840-plus locations in 10 states and counting. Located on the Corpus Christi waterfront, minor league ballpark Whataburger Field hosts events year-round.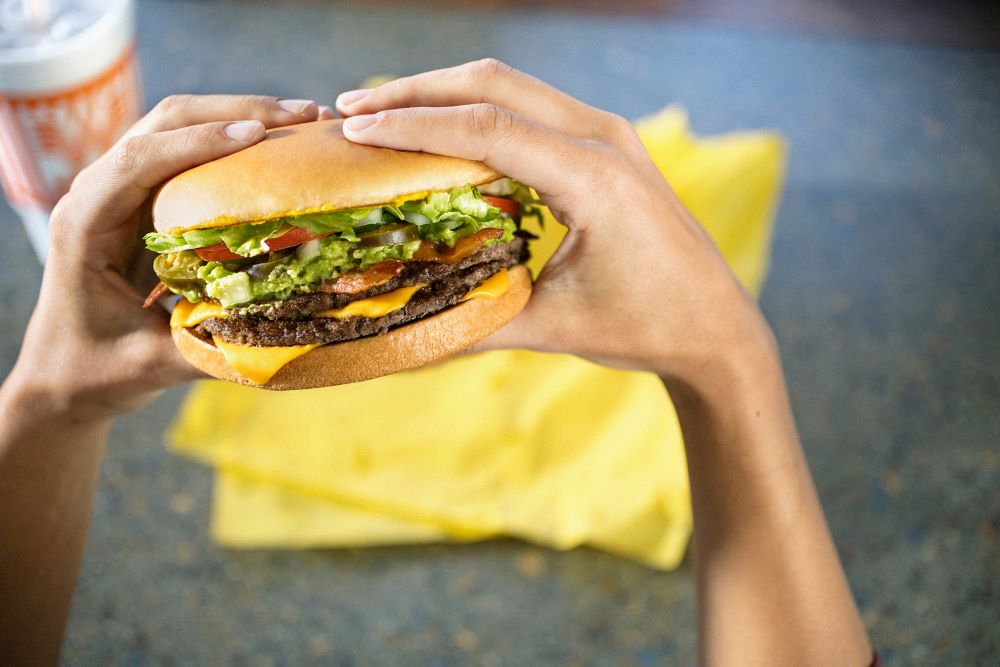 Knocked out early by Waco-based soda maker Big Red, Texas Monthly conceded that, "If nothing else, the bracket does a fine job of highlighting one of the quirks of Texans—we love things that are from here, and we really, really love a handful of those things, which make up an inordinate amount of our cultural identity."
Texas pride is a common ingredient. "I couldn't love Texas more," said Monek' Smith, founder of Dallas-based MS Cookie Co, who artfully decorates and customizes sugar cookies for all occasions (and whose creations are featured at the beginning of this article!). 
Here are some more Lone Star originals for "authenticating" your Texas program.
[Related: Read the 2021 Edition of Meetings Today Texas]
Super Markets
Created in 1980 from the merger of two Austin-based natural foods stores, Whole Foods Market today is an Amazon-owned giant. For Texans though, few brands stand taller than H-E-B Grocery Company, or H-E-B for short.
In 1905, Florence Thornton Butt moved her family from Mississippi to Kerrville, Texas, northwest of San Antonio. To make ends meet, she launched Mrs. C. C. Butt's Staple and Fancy Grocery, which her son Howard E. Butt took over in 1919 and renamed H-E-B, after his initials, in 1942. 
Today, H-E-B is ninth on Forbes' ranking of America's largest private companies. Headquartered in the historic San Antonio Arsenal complex on the River Walk, the multi-brand company operates 340 stores in Texas and Mexico.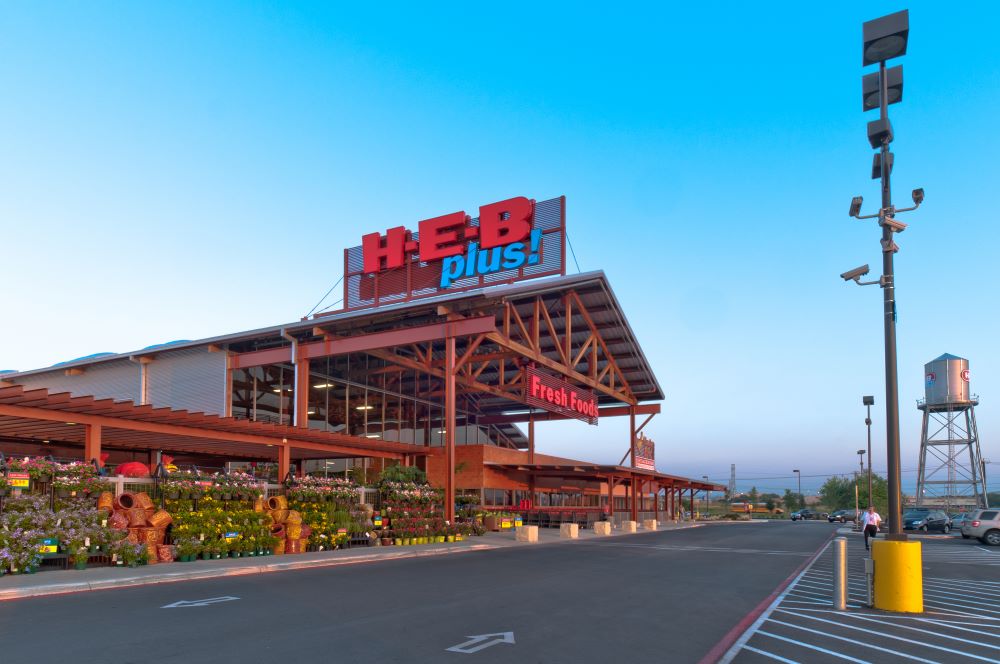 "Proudly Serving Texans Since 1905," H-E-B ("Here, Everything's Better" is another slogan) is beloved for its private label foods and Texas-first approach. As Eater.com once noted, "H-E-B is a way of life" in Texas, which groups can experience via cooking classes and private chef-led programs at H-E-B's Central Market stores, as well as customized catering options.
From philanthropy and inclusivity ("Here, Everyone Belongs") to community events, H-E-B serves from the heart, going above and beyond in times in crisis. 
H-E-B was a champion of disaster relief after Hurricane Harvey, and with a pandemic response plan already in place, again during COVID-19. Efforts included mobilizing tractor-trailers for food delivery and increasing employee pay. 
H-E-B's critical support for the Texas hospitality community included partnering with two nationally recognized chef-restaurateurs, Johnny Hernandez of San Antonio's Grupo La Gloria and Chris Shepherd of Houston-based Underbelly Hospitality.
"Call it Texans helping Texans," said Hernandez, whose restaurants and catering operations span the San Antonio convention and visitor market. "At the peak of the pandemic when the food service industry was in disarray, H-E-B stepped up and helped local restaurateurs by partnering on a chef-inspired ready-to-eat meal program. This partnership allowed us to bring back many furloughed employees, for which we are forever grateful, and we are thrilled to have expanded our chef-quality prepared foods line. La Gloria Mexican food products are now available at H-E-B stores across San Antonio."
Shepherd, a James Beard winner and philanthropist in his own right, also got a H-E-B lifeline. 
"Having talked to H-E-B about selling our bacon sausage before COVID hit, they saved our business by selling our Take and Bakes in their stores when the pandemic hit," he said. "We may not have survived without that revenue steam during those early months of the crisis. I couldn't be prouder to be their partner."
Breweries, Distilleries and More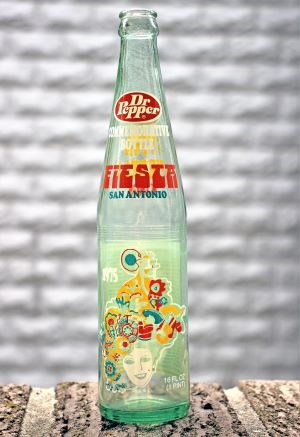 Are you a Pepper? Formulated by Brooklyn-born pharmacist Charles Alderton in a Waco drug store, Dr Pepper hit the market in 1885, one year ahead of Coca-Cola. Today, groups can tour the Dr Pepper Museum and Free Enterprise Institute in downtown Waco.
In 1995, San Antonio-born Bert "Tito" Beveridge obtained the first legal distillery permit in Texas. Today, his nationally acclaimed Tito's Handmade Vodka is a staple of the Austin event scene, including the famed Austin City Limits Music Festival.
Founded in 1909 in Shiner, a German-Czech farming community roughly equidistant from San Antonio and Houston, Spoetzl Brewery produces the state's official beer, Shiner Bock, and other brews using pure artesian well water. The brewery offers private tours for groups of 20 or more.  
Houston's Saint Arnold Brewing Company is the state's oldest craft brewer, offering tours, tastings and event space within its historic downtown facility.
Hilton Hotels Legacy
Returning from WWI in 1919, New Mexico businessman Conrad Hilton sought to purchase a bank in the Texas oil boomtown of Cisco, east of Abilene. Instead, he bought the local Mobley Hotel. Renting to oil field workers in eight-hour shifts, he averaged 300% occupancy. Converting the hotel's restaurant into more rooms and adding a newsstand and general store, he soon recouped his money. 
Following similar success with the Melba Hotel in Fort Worth and the Waldorf in Dallas, he debuted his first named property, the 325-room Dallas Hilton, in 1925. By 1930, the "Hotel King" had expanded to Abilene, Waco and El Paso. By the late 40s, Hilton was the world's largest hotel company.
Home to around 530 hotels encompassing 11 brands and 70,000-plus rooms as of July 2021, Texas remains a seat of the Hilton empire.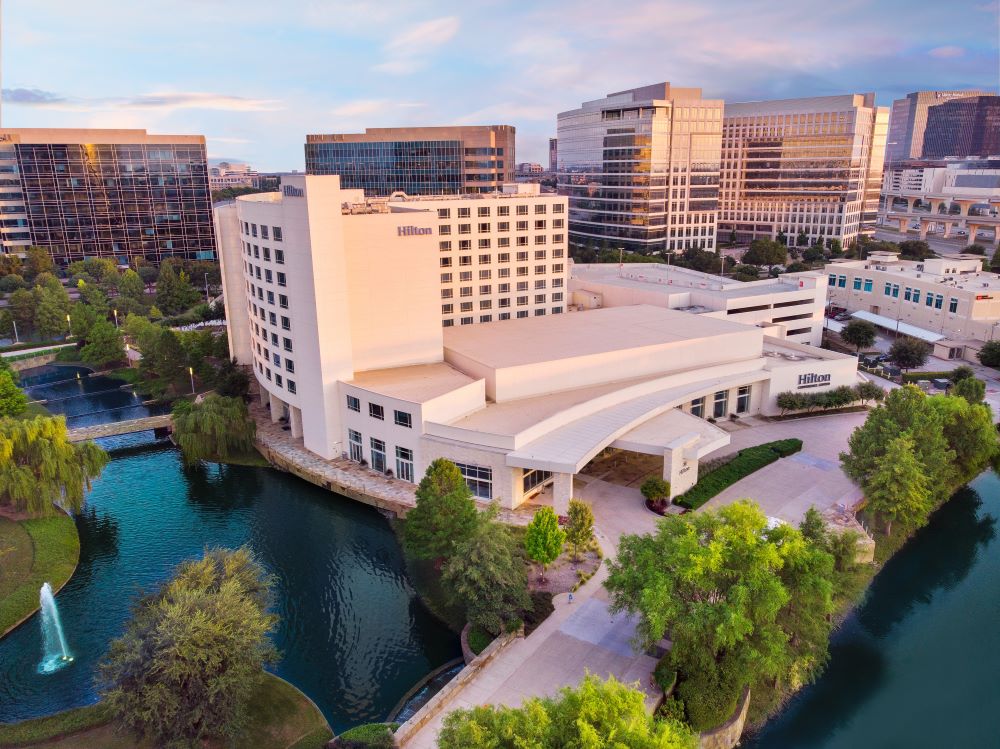 Group anchors include the 1,207-room Hilton Americas-Houston, offering 91,500 square feet of versatile space. The 86-room Hilton University of Houston offers 25,000 square feet of space adjacent to the Conrad N. Hilton College of Hotel and Restaurant Management. 
The landmark 1956 Statler Hilton is now The Statler Dallas, Curio Collection by Hilton, with 159 keys and 17,000-plus square feet of space. Another Dallas icon, the 1,606-room Hilton Anatole, offers 600,000-plus square feet of space amid world-class art.
Serving as a leading group base since 2014, the 299-room Hilton Dallas/Plano Granite Park offers a 30,000-square-foot waterfront conference center with two ballrooms and spacious prefunction area.
[Related: What to Do and Where to Meet in Houston]
Festivals and Footwear
American rodeo, which originated in 1883 west of Odessa in Pecos, and the livestock industry, dating to early Spanish settlers, are true Texas signifiers. 
Since 1932, these worlds have converged at the Houston Livestock Show & Rodeo. Billed as "The Greatest Show on Dirt," the 21-day spectacle returns to NRG Park in February 2022 for its 90th anniversary. Group tie-ins range from VIP tours and interactive programs. The State Fair of Texas in Dallas is another annual blockbuster event.
This year marks the 120th anniversary of "The Lucas Gusher," the oil discovery that ushered in the modern petroleum age. Groups can experience this game-changing event at the event-capable Spindletop-Gladys City Boomtown Museum near Beaumont. 
For custom cowboy and other boots, head to Leddy's in Fort Worth or El Paso legends including Lucchese Boot Co. (1883), J.B. Hill, Tomasso Arditti, Mingo's, and Caboots.
Read this next: Iconic Texas Filming Destinations That Add Box Office Appeal to Meetings