Virginia's Fairfax County Emerges on the Meetings Scene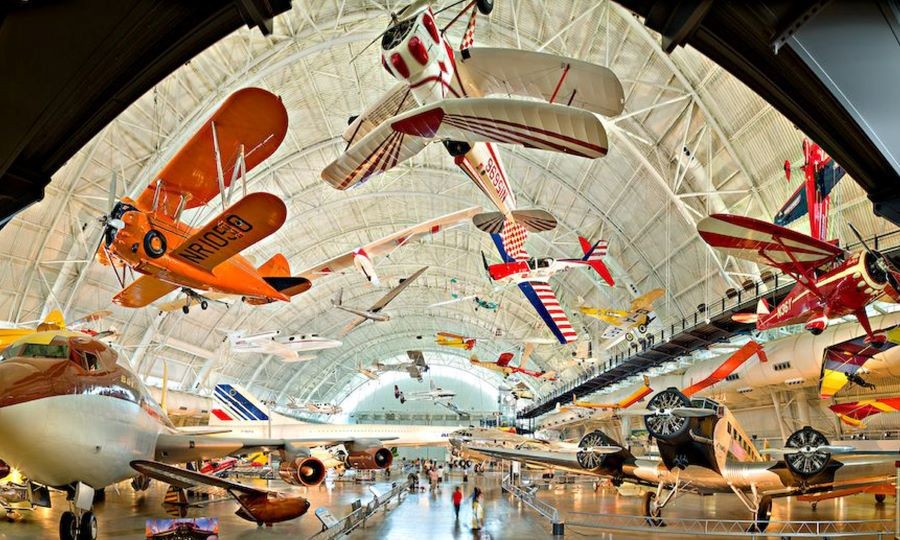 Steven F. Udvar-Hazy Center. Credit: Visit Fairfax
Emerging from its reputation as a rural bedroom community for Washington, D.C., exciting things on the meetings and events scene are afoot in Fairfax County, Virginia, with a defining "downtown" rapidly emerging in the technology hub of Tysons Corner that pairs well with tried-and-true venues that appeal to a wide demographic.
Meetings Today recently took a tour of the diverse meetings options in the county and came away impressed and eager to return when one massive new development in particular figures to change perceptions of planners and attendees.
[Related: 4 Ways to Incorporate Art Experiences Into Virginia Program]
"It's interesting for me as a rep to go out and talk to planners who live and work inside the Beltway and they still think of Fairfax County as a cow pasture, as it was 40 years ago, and then I go down to Richmond [Virginia] and talk to associations and they think we're Midtown Manhattan," said Dean Miller, national sales manager for Visit Fairfax. "We're a combination of the two. It is a rapidly urbanizing area, so the notion that it's a suburban strip mall is not correct."
Miller said the destination hosts a lot of groups that desire the close proximity to the capital but don't want to pay downtown rates.
"They want the easy access without the expense," he said. "I think Fairfax County can really offer an expansive experience for planners, but also the attendees. You have an urban downtown center, but you can take a short drive down to Occoquan Park to experience nature. There's a lot of unique experiences—you can't visit George Washington's home or stand under a Space Shuttle anywhere else."
Key Fairfax County Meeting and Event Venues
Steven F. Udvar-Hazy Center 
Prepare to be overwhelmed by this massive Smithsonian Institution museum in Chantilly, Virginia, that is a sister of D.C.'s National Air and Space Museum. Two mammoth hangars house flying machines ranging from nascent airplanes dating to the beginnings of human flight to aircraft from both World Wars, the Concorde and the Space Shuttle Discovery. 
The Center offers 430,000 square feet of rentable meetings and events space among approximately 3,000 artifacts and 200 airplanes dating from "the early 1900s to last November," a guide quipped. Groups can use flight simulators during events and access expert local speakers. The museum, which only hosts one group at a time and can arrange for private tours, also offers an executive boardroom (available from 10-5:30 p.m.) overlooking the Space Shuttle, which has itself hosted a small dinner reception under its nose.
The museum offers a pre-approved selection of caterers and spaces are available for four-hour blocks of time between 6:30-10:30 p.m.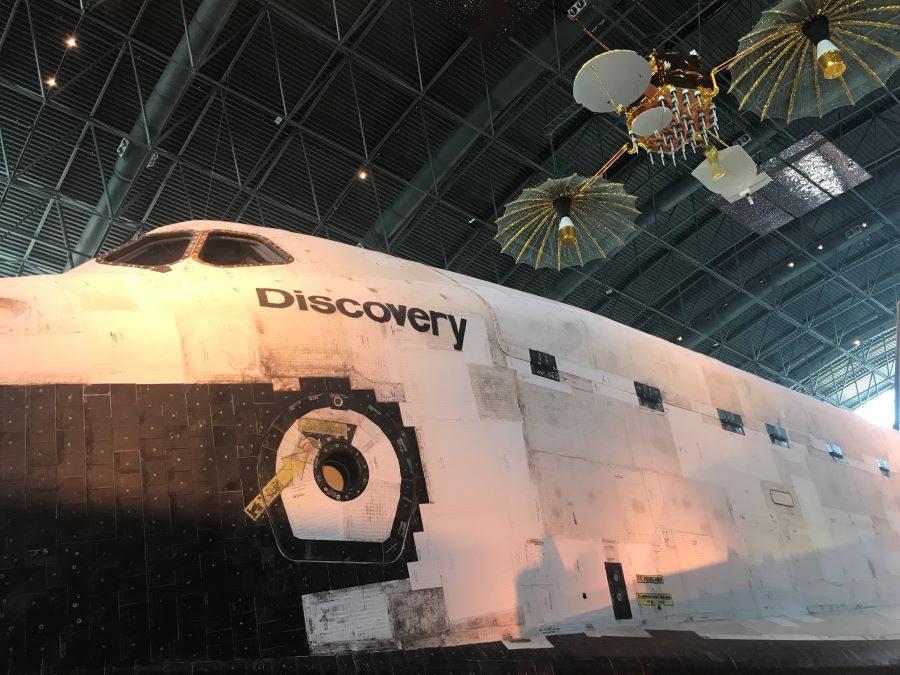 River-Sea Chocolate Factory
This unassuming little Chantilly gem, a certified Fairfax Green Business operated by a Brazilian immigrant and his family, can hold chocolate tastings for up to 15 and craft custom chocolate gifts for groups. Group can also "build a bar" of their own.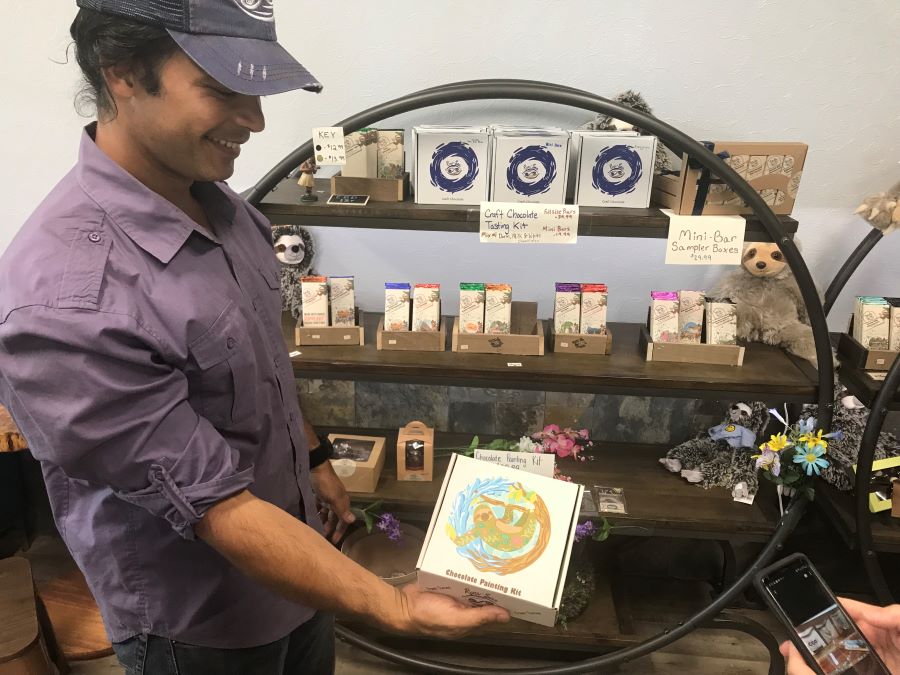 National Museum of the United States Army
Celebrating more than 245 years of the U.S. Army, this Fort Belvoir museum originally opened in November 2020 but closed down after only a month during the early stages of the pandemic. Now reopened, the museum tells the story of the Army through the eyes of its soldiers. 
Interesting special event options include a theater that can be rented out for after-hours use and a teambuilding section where groups can tackle individual missions. The museum also offers a meeting room and a large under-construction lawn that will be able to accommodate groups of up to 3,000 with 10-foot-by-20-foot pop-up tents that save on costs typically associated with larger tent rentals.
Many groups visit the museum in the morning and then travel to George Washington's Mount Vernon for an evening event, spending three to four hours in each.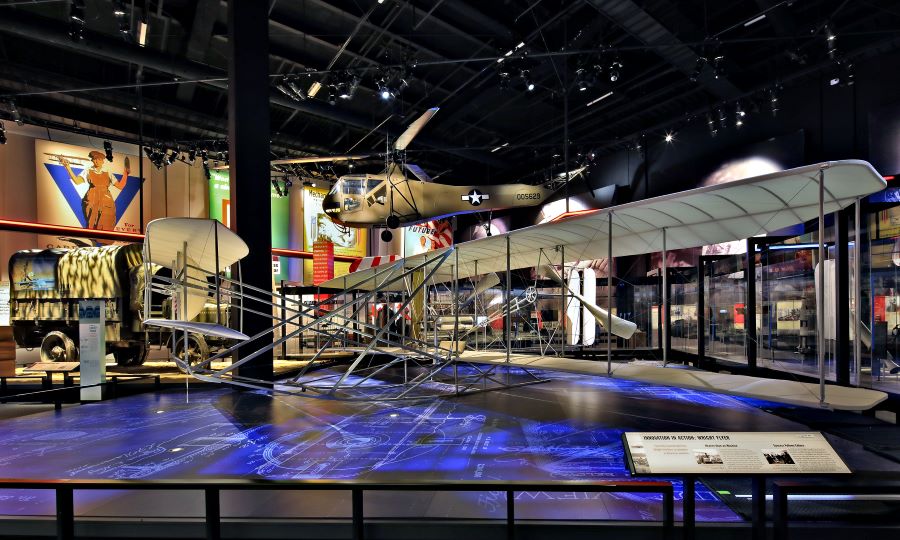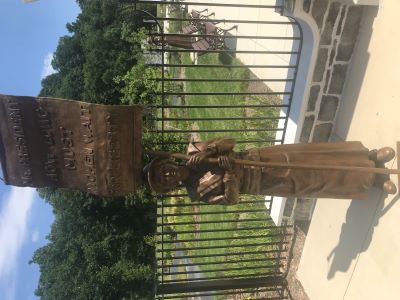 Turning Point Suffragist Memorial
The first national memorial dedicated to the Women's Suffrage Movement, this 1.6-acre memorial opened in May 2021 and displays the original White House gates suffragists protested in front of in 1917. Other features include 19 informational stations and a meditation garden. The memorial sits on the grounds of a former prison where suffragettes who protested at the White House were imprisoned and suffered beatings and forced feedings, among other abuse.
The River View at Occoquan & Brickmakers Cafe
Located in Occoquan Park next to the Turning Point Suffragist Memorial, The River View Event Center is the only waterfront space in Fairfax County. Its 1608 Room can host a maximum of 425 seated and the downstairs Brickmakers Cafe offers sandwiches and other casual fare.
George Washington's Mount Vernon
The most popular group venue in the county, Washington's former Mount Vernon estate is spread over 385 acres and hosts more than 1 million visitors and 300 evening events annually. Washington operated a working farm, distillery and grist mill on the site, which also contains the George Washington Library and the tombs of Washington and his wife Martha, as well as 25 other family members.
The estate was also the "home" of hundreds of enslaved men, women and children, the lives and travails of whom are depicted and memorialized by the Lives Bound Together exhibit and The Slave Memorial at Mount Vernon, where both free and enslaved people were buried without identifying markers, in stark contrast to the Washingtons' and Custis' (Martha Washington's family) final resting places.
Groups can customize functions by hiring character actors to portray Washington and others. The estate also offers two theaters that can hold 200 and 301 people, respectively. Larger groups can use 14,000-square-foot tents on the estate's expansive lawns for receptions and dinners for up to 900. Many groups arrive by boat via the Potomac River and are welcomed by a fife and drum corps. Fireworks over the Potomac can also be arranged.
Two interesting venues include The Situation Room, where groups from 24 to 50 can engage in computer-assisted role-playing challenges based on era-specific dilemmas; and the Presidential Library, which opened in 2013 and hosts Leadership Programs and contains a conference wing. The Library's Special Collections Vault contains books and documents owned by Washington, with rare artifacts available for viewing under the right circumstances with advance notice.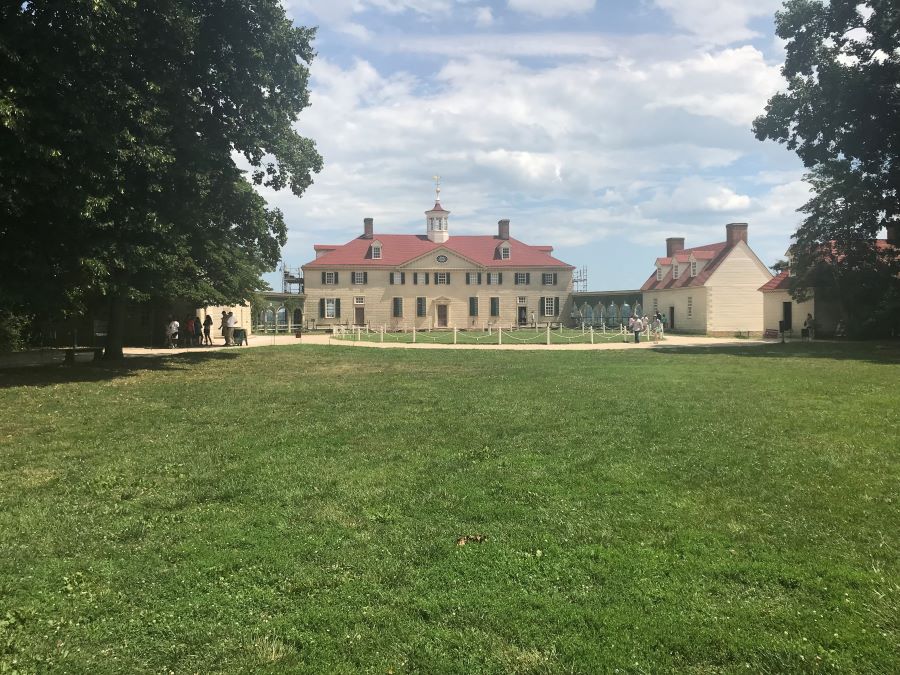 Wolf Trap
Set in the nation's only national park dedicated to the performing arts, this absolutely stunning all-wood amphitheater—some have described being inside it like being inside an instrument—designed by renowned architects Edward Knowles and John MacFadyen is located in the leafy community of Vienna. One of the top performing arts venues of its type in the country and celebrating its 50th anniversary in 2021, Wolf Trap has a capacity of 7,000 and stages top acts across a variety of genres.
Groups can rent the facility's pavilion areas, which offer a dedicated chef and culinary team, for pre-show receptions. Wolf Trap also has a list of preferred caterers. 
The wooded areas surrounding the facility are themselves magical, with a Children's Theater that has a capacity of 700. But maybe the most magical aspect is the recent addition of Ellen Reid's SOUNDWALK, a GPS-enabled app that integrates a music composition that seamlessly changes as listeners take self-guided tours of the surroundings.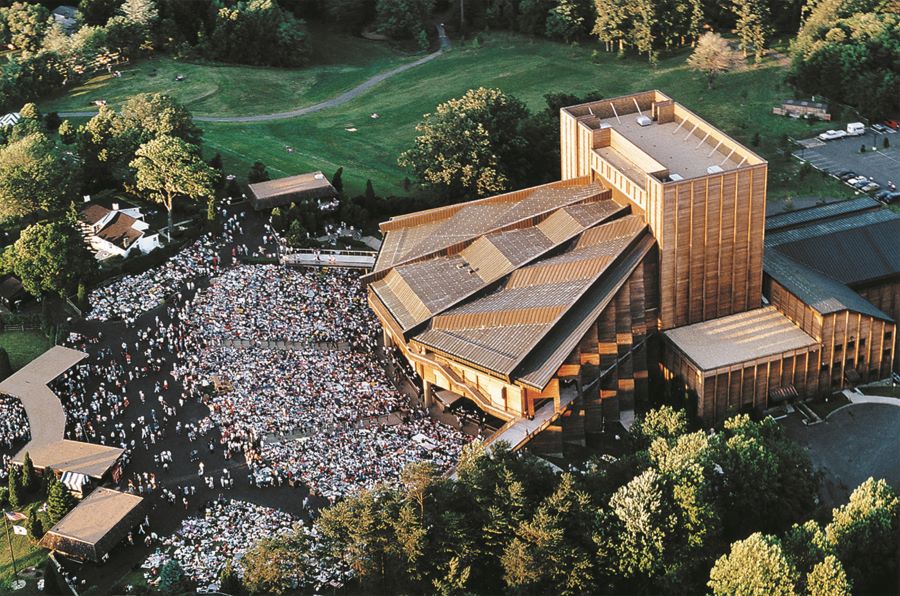 Capital One Center and Capital One Hall
The biggest news in Fairfax County is the ambitious new Capital One Center development in the tech center of Tysons Corner, dubbed "Fairfax County's Downtown." 
The mixed-use facility, scheduled to open in late October 2021, offers the 298-room, all-suite The Watermark Hotel and the 1,600-seat Capital One Hall, which can be used for general sessions as well as Broadway-style productions. The Center has a variety of state-of-the-art venue options, including a 1,562-seat main theater with an orchestra pit, a 224-seat black-box theater and a towering atrium with a rentable 13,300-square-foot indoor area and 3,100-square-foot private outdoor terrace for events such as seated dinners in rounds.
For groups, however, the crowning achievement will be The Perch @ Capital One Center, a 1.2-acre rooftop beer garden and amphitheater on the 11th floor of the building. Groups will be able to avail themselves of a Games Plaza that will include an 18-hole miniature golf course, a 7,200-square-foot Great Lawn and three food trucks that will be craned onto the roof.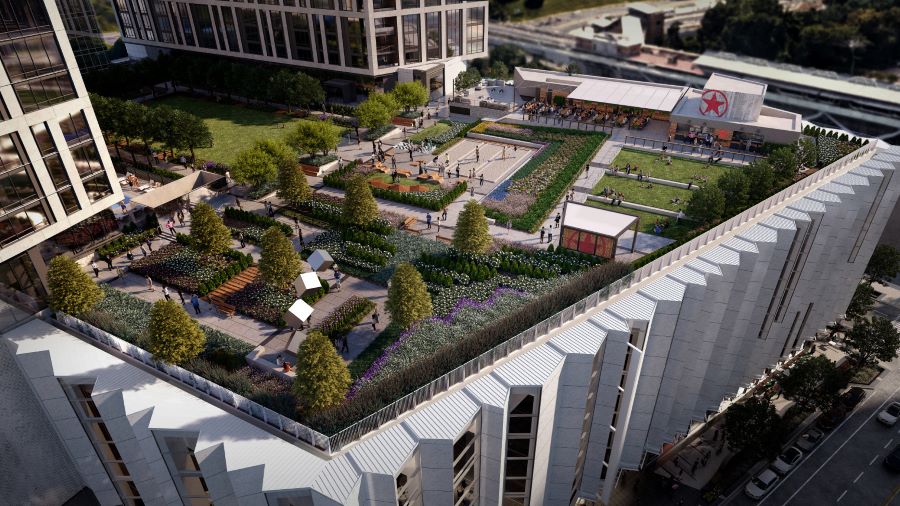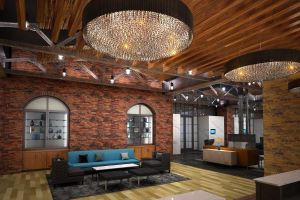 ARCHER Hotel Tysons
Another new entrant on the Tysons Corner meeting scene, and located at the foot of the new McLean Silver Line Metro Station a scant seven minutes from the capital, the ARCHER is a much-needed luxury boutique property with 178 rooms in the Scotts Run South development. The hotel offers 17,000 square feet of meeting and event space, including the seventh floor, 3,025-square-foot The Penthouse, the hotel's industrial-chic signature space with floor-to-ceiling windows and skylights.
Connect
703.790.0643
Read Next: 4 Noteworthy Teambuilding Activities in Northern Virginia