Virginia's Loudoun County Offers Myriad Meetings Options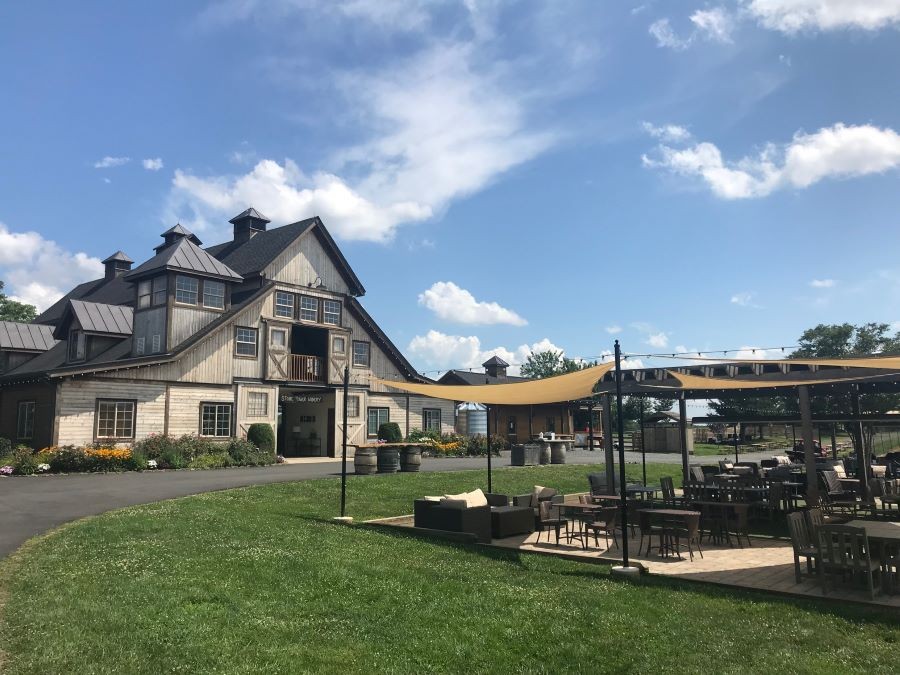 Stone Tower Winery, Leesburg, Virginia. Credit: Tyler Davidson.
Loudoun County, Virginia, is one of those meetings destinations that's a bit of an enigma; a bucolic horse country with a burgeoning winery scene that's a half-hour from Washington, D.C., and all of the attractions and federal government trappings of the nation's capital.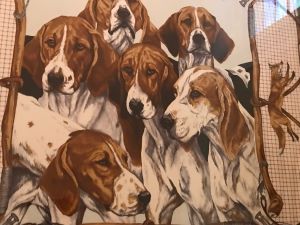 "You're close to Washington, D.C., but you feel you're hundreds of miles away, when in essence you're only 25 miles away," said Ann Hayes, director of sales, groups and meetings, for Visit Loudoun, which tags itself as DC's Wine Country. "We're also an innovative county. We're known for our entrepreneurs, so if you want your attendees thinking outside to the box and new, innovative ideas, we're a perfect environment for that."
Another big factor in Loudoun's favor is its proximately to Dulles International Airport, which straddles the border of Loudoun and Fairfax counties.
Adding to the uniqueness of the mostly pastoral county, which offers quaint historic towns such as Leesburg and Middleburg, is its standing as "Data Center Alley," centered around Ashburn. Driving through the area and seeing its mammoth, non-descript buildings belies the fact that an estimated 70% of the world's internet traffic travels through the area daily.
"We're very attractive for high-tech," Hayes said. "We have a beautiful rural destination, but we're also known as Data Center Alley—similar to Austin, Texas—where high-tech meetings want to come, and for some reason, tech people seem to like breweries, so they like to have offsites tapping into our growing brewery scene."
[Related: 4 Noteworthy Teambuilding Activities in Northern Virginia]
The cherry on top of this unique sundae is the presence of two major meeting facilities, Lansdowne Resort & Spa and The National Conference Center.
Meetings Today wanted to see the lures of Loudoun for ourselves, so we decided to take a little road trip and tour hosted by Visit Loudoun. Highlights included the following: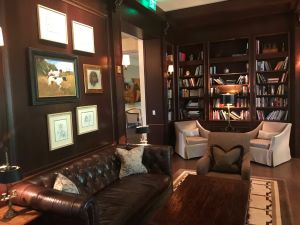 Salamander Resort & Spa
Owned by Sheila Crump Johnson, co-founder of BET and celebrated as the first African-American woman to attain a net worth of at least $1 billion, the flagship property of Salamander Hotels and Resorts is an equestrian paradise with sprawling outdoor areas perfect for elegant events.
Located on 340 acres outside the historic town of Middleburg, lined with boutique shops and restaurants and in the heart of wine country, the 168-room property offers a total of 30,000 square feet of meeting space and a 4,500-square-foot ballroom.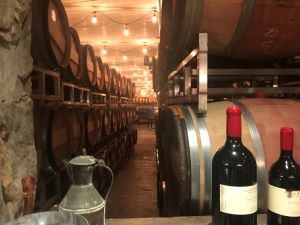 Stone Tower Winery
One of the county's largest wineries, Stone Tower is made for events, offering venues with panoramic views of the rolling vineyards of chardonnay, viognier, cabernet sauvignon, petit verdot and cabernet franc.
Highlights include the Harvest Barn that overlooks Hogback Mountain. Other venues include The Summit Room, Wild Boar Hall and The Vineyard View Ballroom.
Morven Park
This 1,000-acre expanse outside of historic Leesburg is home to the premier equestrian center in Virginia that serves as training grounds for Olympic equestrians and major competitions. Aside from the expansive grounds, groups can also tap the Morven Park Mansion (the stately Greek Revival home of  former Virginia Governor Westmoreland Davis), the Winmill Carriage Museum and formal boxwood gardens. The options are virtually endless, including CEO polo training!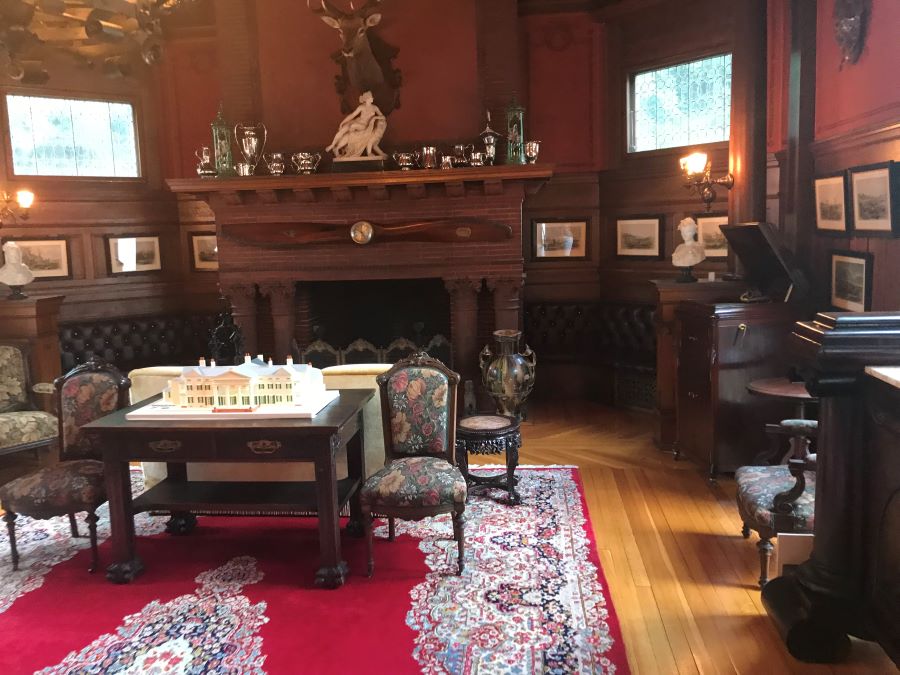 Clyde's at Willow Creek Farm
The sister restaurant of Washington, D.C.'s historic Old Ebbitt Grill, this barn-like space located about 12 minutes from Lansdowne Resort & Spa is festooned with vintage carriages suspended from the ceiling  and features multiple dining rooms, meeting venues and an outdoor terrace.
Lansdowne Resort & Spa
This AAA Four-Diamond, 500-acre Leesburg resort 12 miles from Washington Dulles International Airport offers a premier setting for meetings and conferences with 55,000 square feet of space along with 45 holes of championship golf, teambuilding opportunities, the Thinking Center conference facility and an outdoor pavilion. A highlight of the 296-room property is a wellness floor, spa and focus on innovative applications of traditional Chinese medicine.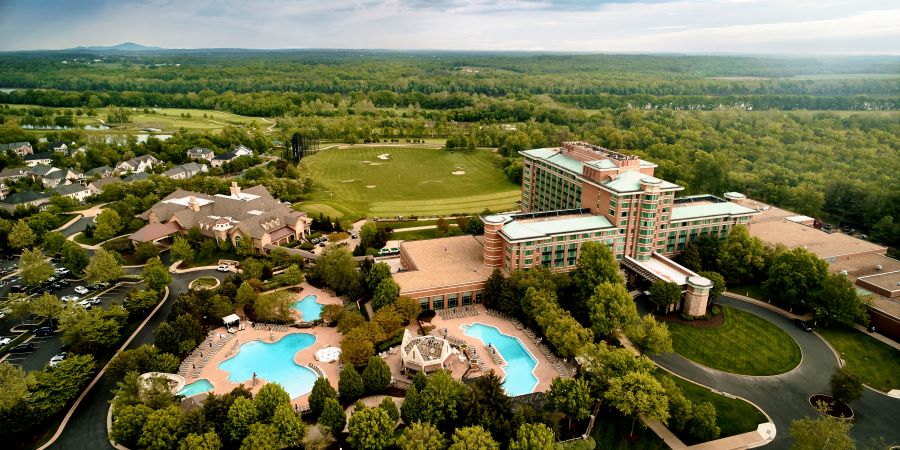 The National Conference Center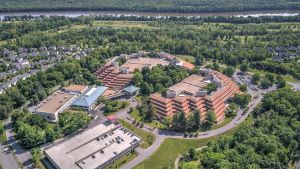 A top corporate training facility in Loudoun County is The National Conference Center, which began life in 1974 as the Xerox Conference Center. Extremely popular with military and government meetings due to its proximity to D.C. and location on 40 wooded acres 12 miles from Dulles, the 917-room National offers 265,000 square feet of meeting space and 250 conference rooms connected by underground tunnels.
Flexibility is definitely a key attribute at The National, which also prides itself on a creative cuisine and wine program.
Lost Rhino Brewing Company
Known for its Bone Dusters amber ale and outdoor beer garden, groups of up to 300 can bring in food trucks for catering and arrange for live music to entertain thirsty attendees.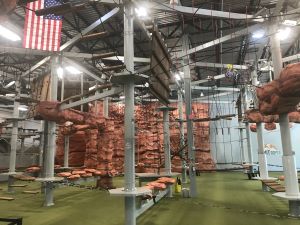 Summit Ropes
This impressive facility—at 16,500 square feet, its owners claim it is the largest of its type in the U.S.— is primed for corporate teambuiding events, with participants wearing full-body climbing harnesses and utilizing a smart belay system to ensure safety. Summit also offers four meeting spaces and a conference area on its second floor overlooking the ropes courses.
The facility offers six teambuilding activities over 120 different obstacles and also has an escape room. Groups of up to 100 can do a full buyout and catering can be arranged.
Connect
Visit Loudoun
(703) 771-2170
Read Next: How to Incorporate Art Experiences Into Virginia Programs