Best Places for Meeting Attendees to Eat and Drink in Indiana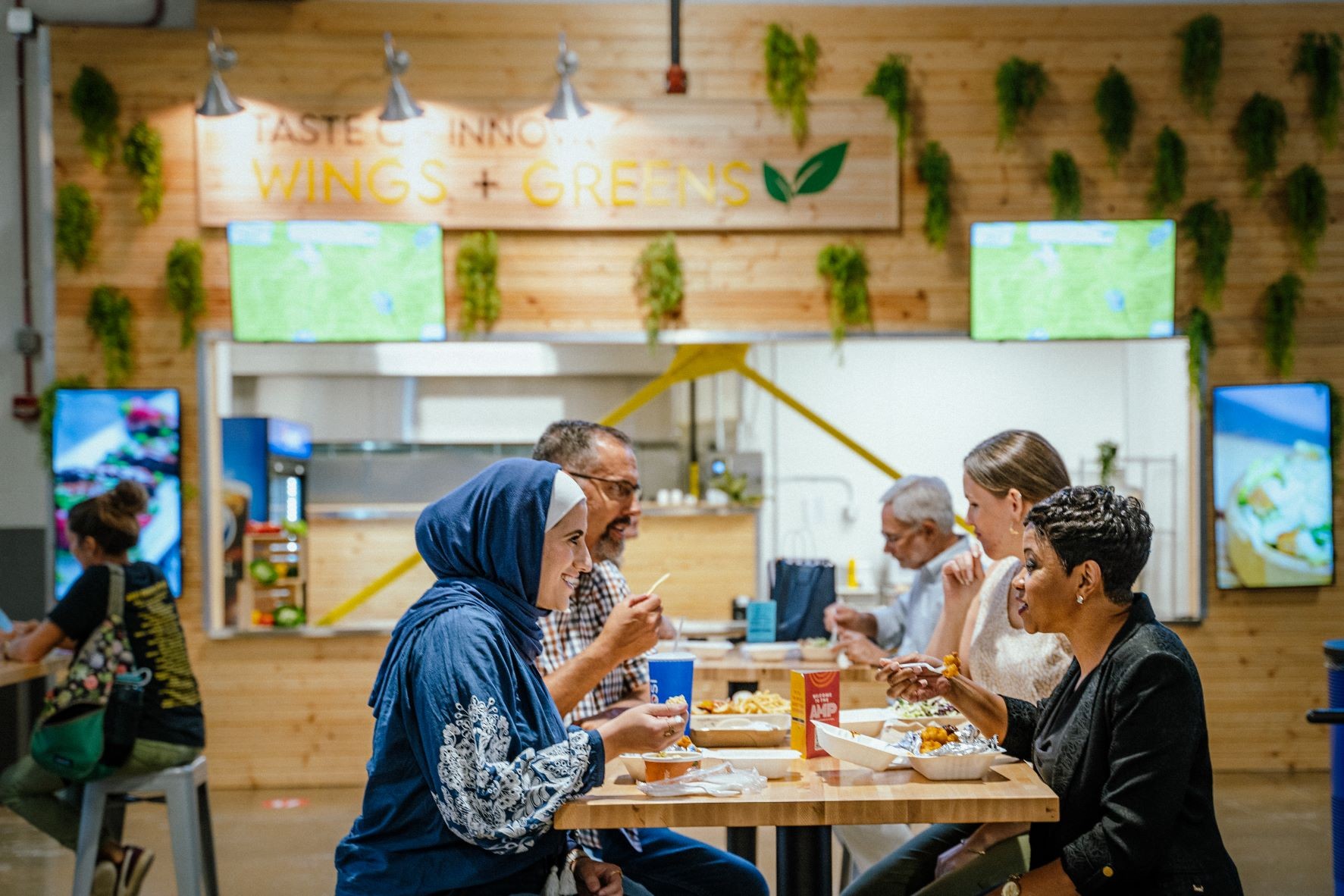 At the AMP (Artisan Marketplace) in Indianapolis, attendees will find a food hall, full bar and plenty of indoor and outdoor seating. Credit: Visit Indy
Promoting a destination's unique food and beverage options is a surefire way to pique potential attendees' interest in an event. The meals in between and after meetings are sometimes the best times for attendees to network, connect and maybe even get business on the books. In Indiana, there's no shortage of restaurants, breweries and other F&B experiences to tout to those interested in being a part of your event. 
From South Bend down to Bloomington, with a stop in Fort Wayne and Indianapolis on the way, we break down some of the best places for attendees to enjoy the Hoosier State's food and drink, from James Beard Award-nominated restaurants to a new dining district to a fine chocolatier.  
South Bend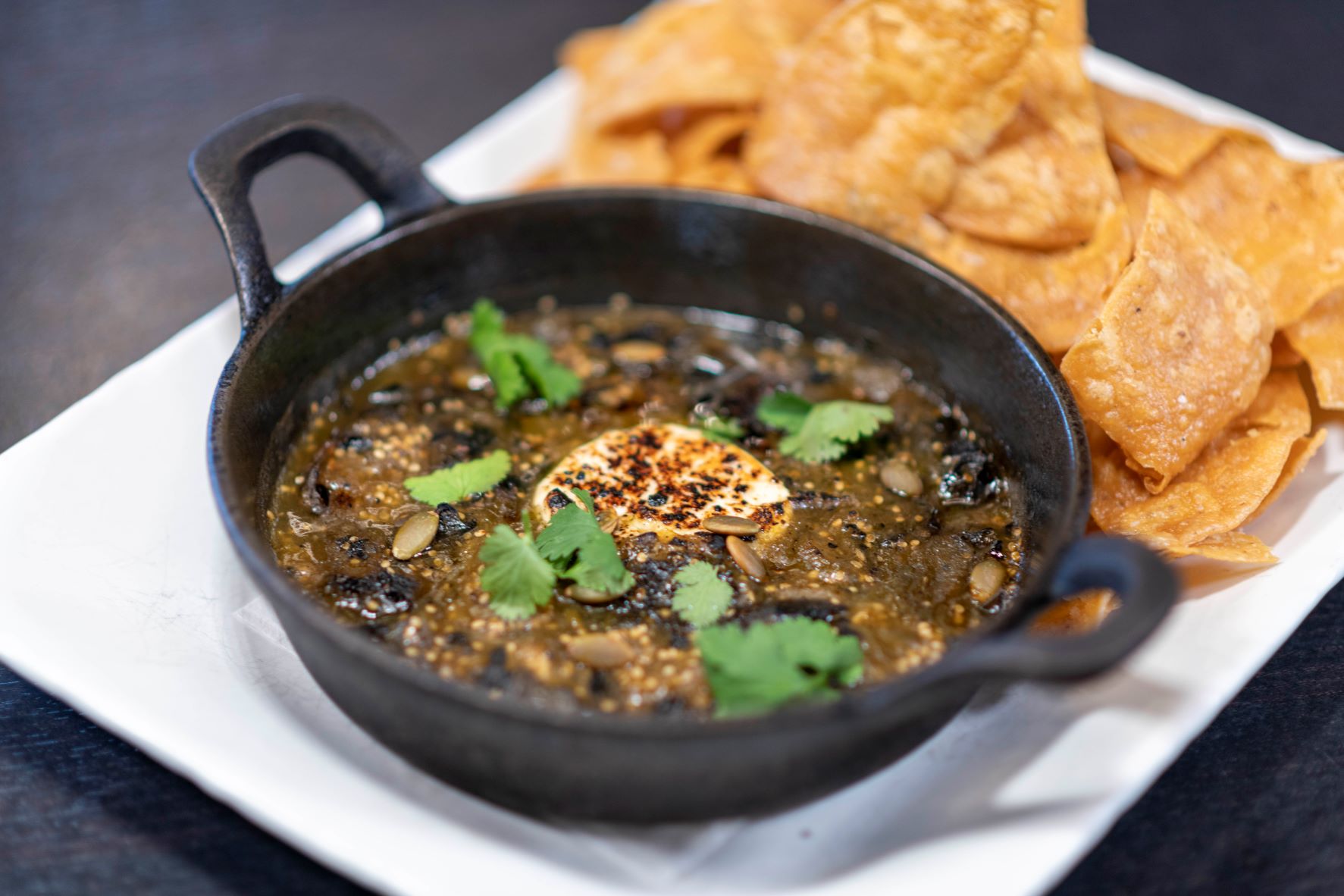 The local food scene in the South Bend-Mishawaka area has much to offer, from sushi to fine dining to Latin fusion to Thai. LaSalle Grill in downtown South Bend is a popular fine-dining spot for VIP or board dinners, with a second floor that can be rented out for private dining.  
Offering a similar vibe in a historic setting, the restaurant and venue Tippecanoe Place resides in a beautiful mansion once owned by the Studebaker family, who owned the Studebaker Corporation, a wagon and automobile manufacturer. Private events can be held here in a number of spaces, including a ballroom, a state dining room and a library.  
In downtown Mishawaka, Jesús Latin Grill & Tequila Bar serves up Latin fusion and craft cocktails and offers an upper-level private dining space for up to 25 people. The space is an old library that's been repurposed for events. 
Fort Wayne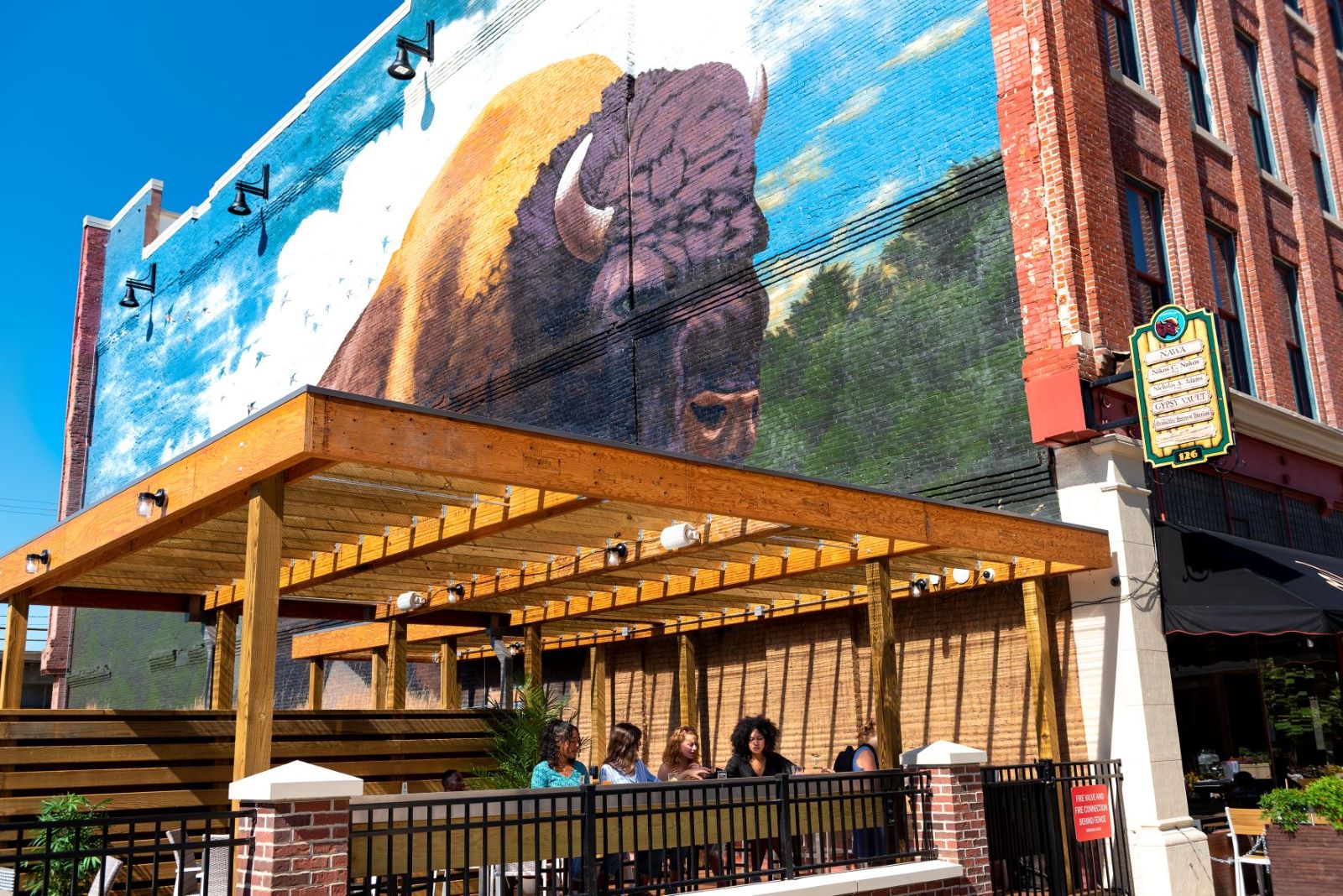 An Indiana hidden gem, Fort Wayne has seen some exciting development in recent years, including in the F&B arena. One notable newcomer is The Landing, a dining and shopping district renovated from one of Fort Wayne's most historic streets, Columbia Street. A popular eatery found here is Nawa, serving up Asian fusion, which can rent out its lower level for private events and seat up to 40 attendees comfortably. 
"[The Landing] is a great spot with different dining options in that one block," said Emily Hill, marketing coordinator for Visit Fort Wayne. "And public art is just exploding there as well—there's so many photo opportunities." 
Attendees can get more hands on with F&B at The Hoppy Gnome, located downtown, where they can not only enjoy a meal but also learn to brew their own beer (and it's family friendly to boot). The brewery can accommodate up to 54 guests, and an additional event room can accommodate up to 24.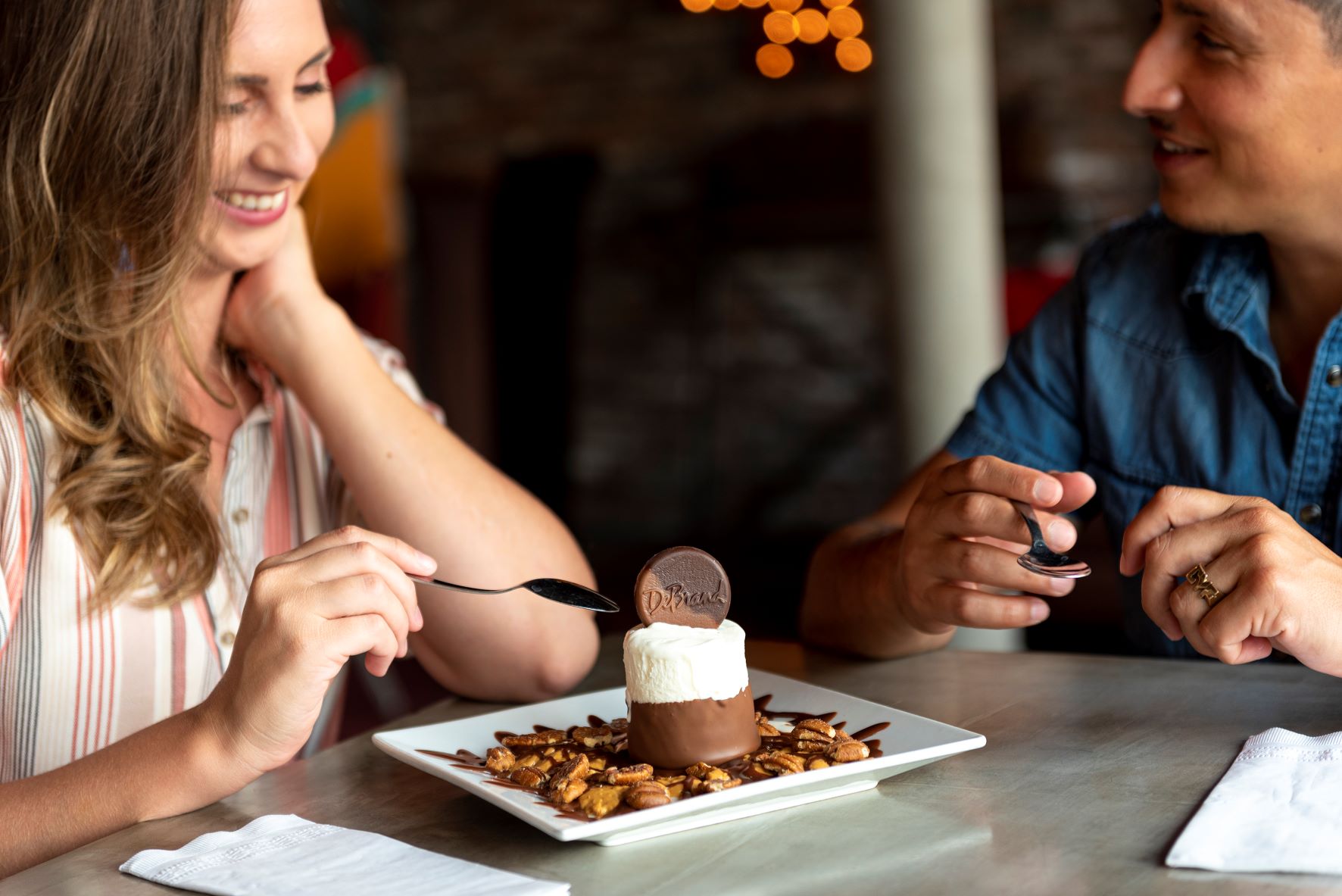 For more experiential F&B fun, planners can check out DeBrand Fine Chocolates, a local chocolatier with four locations throughout Fort Wayne. The Auburn Road location can host groups and gatherings in a few different event spaces—and with no reservation fee (only a minimum dollar amount spend on product is required). 
"You can have delicious desserts with your group and then see how they make their chocolate," Hill said. "And the building itself is beautiful; it's almost like a mini castle." 
[Related: Why Planners Keep Coming Back to Fort Wayne, Indiana]
Indianapolis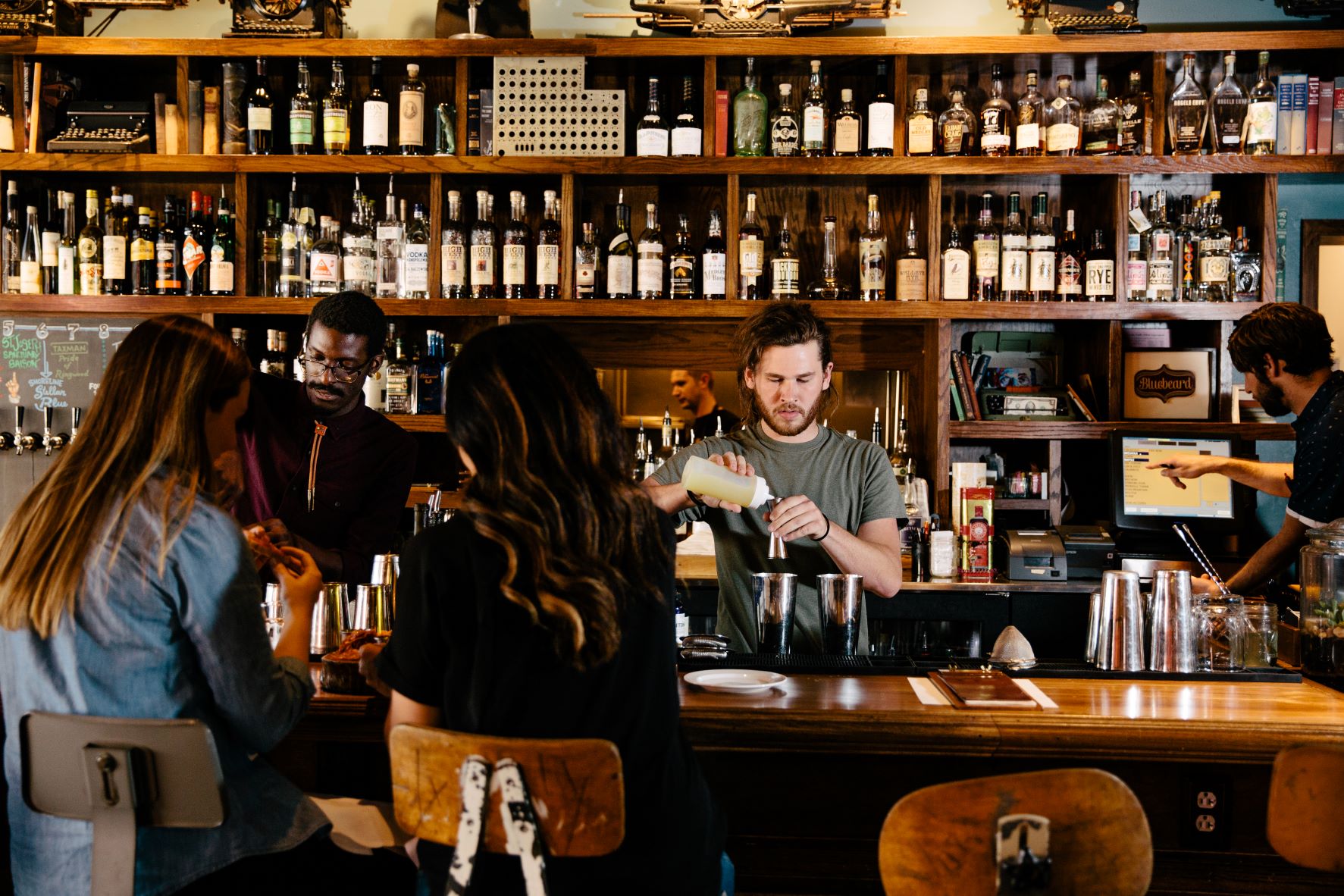 You might be surprised that Indiana's capital is no stranger to James Beard Award nominations (which are essentially the Oscars for the food world). In 2020 alone, the foundation nominated Martha Hoover, founder of Patachou Inc. restaurant group for best restaurateur; Chef Abbi Merriss of farm-to-table favorite Bluebeard for best chef in the Great Lakes region; sandwich shop Love Handle for outstanding hospitality; and restaurant Beholder for its outstanding wine list. 
"Indy's food scene has skyrocketed over the past decade thanks to a rich talent pool of young chefs making waves across the city," said Nate Swick, communications manager for Visit Indy. 
For groups, Swick said St. Elmo Steak House is an "iconic" spot to wine and dine in Indianapolis. The restaurant was founded in 1902 and has earned a national reputation for its exceptional food, drink and service. As well as steaks, seafood, chicken and chops, St. Elmo offers an award-winning, 20,000-bottle wine cellar. Swick's recommendation? Don't leave without trying the signature shrimp cocktail, once ranked by the Travel Channel as the "world's spiciest dish." St. Elmo offers private dining rooms with capacities ranging from 12 to 66.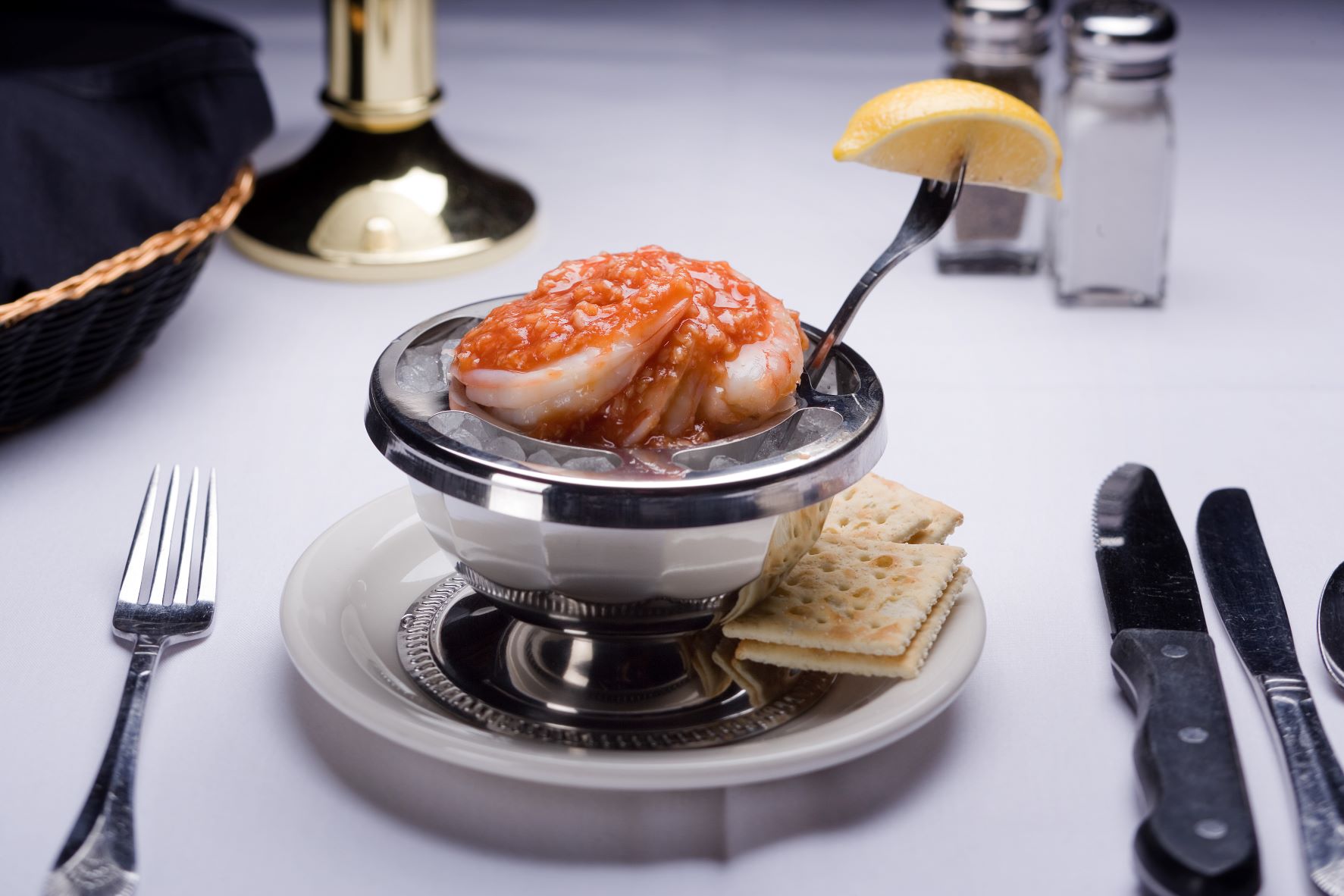 If planners are looking for a more intimate or exclusive setting, Swick recommended Chef JJ's, a unique, personal, hands-on culinary experience with a focus on kamado-style cooking, corporate teambuilding, private events and grilling classes. Space capacities range from 24 to 72. 
For something fun and festive, planners can look to the AMP at 16 Tech, located within Indy's 16 Tech Innovation District where emerging entrepreneurs share space with some of the brightest stars in the city's culinary scene. At the AMP (Artisan Marketplace), attendees will find a food hall with culinary artisans serving eclectic fare from brightly colored shipping containers, as well as a full bar and plenty of indoor and outdoor seating. 
Other Indy spots that won't disappoint: Slippery Noodle Inn, a former brothel and the oldest dive bar in the state of Indiana with live jazz music nearly every night, and Public Greens, Indy's first nonprofit restaurant that helps feed underprivileged youth in the city. 
Bloomington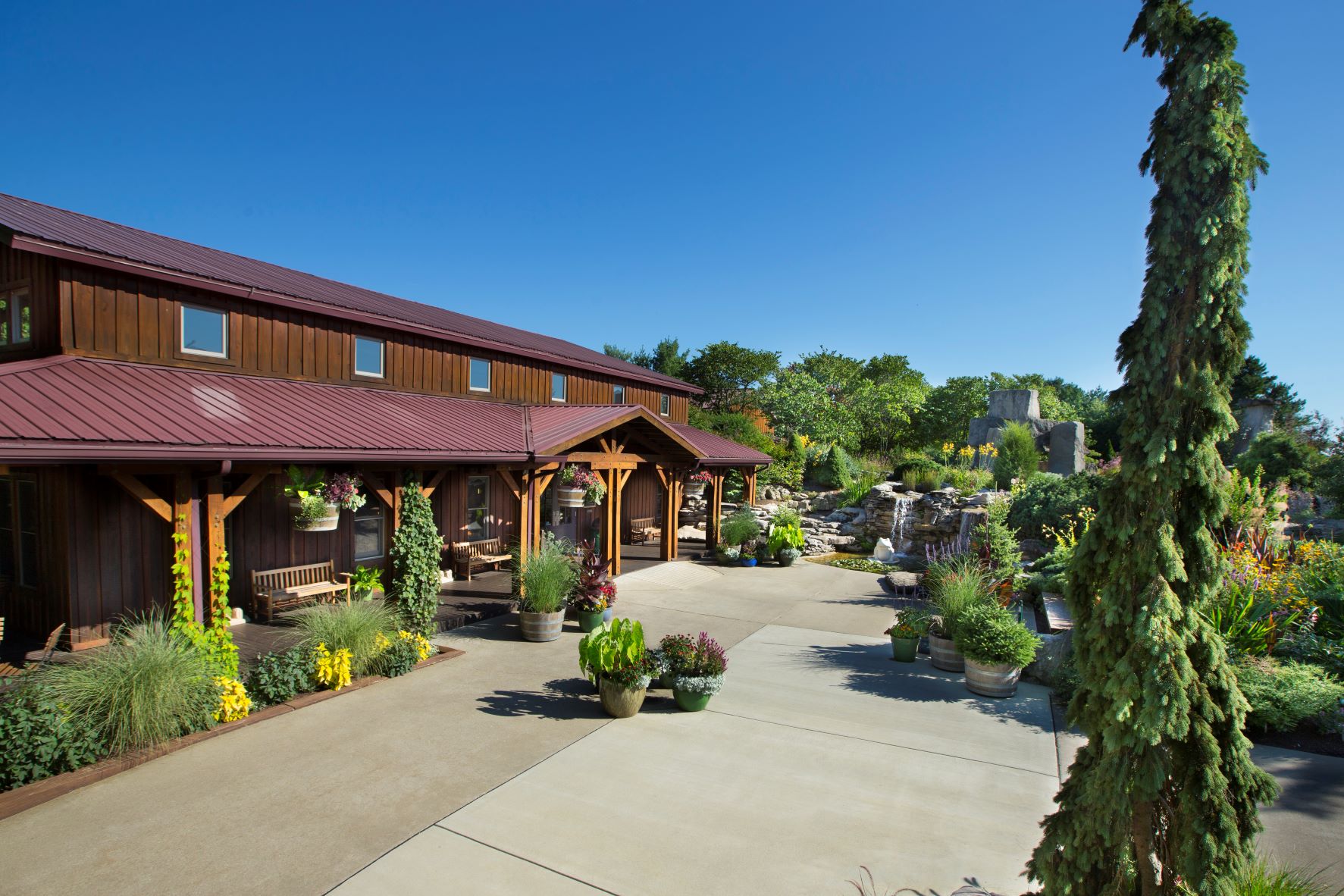 Bloomington, located southwest of Indianapolis, is much more than a bustling college town. The city has over 350 restaurants—more than 100 in the downtown area alone—and the food scene is one of the primary reasons leisure travelers visit, said Erin White, director of leisure marketing and media for Visit Bloomington. 
"So it makes perfect sense that it's also something that meeting planners would be excited to learn about as they're promoting their conference, meeting or event taking place in Bloomington," she added. 
Attendees would be remiss to leaving Bloomington without exploring Fourth Street, where they can choose between about a dozen different international restaurants, including Burmese, Tibetan and Indian. Especially if attendees are traveling from smaller destinations within the state or within the Midwest, White said, they're likely to find cuisines that they couldn't back home. 
For post-meeting dinners, planners can look to steakhouse Janko's Little Zagreb, which White dubbed the best steaks in Bloomington. Happy hour fun can be found at the Orbit Room, an underground pinball bar located on the west side of Courthouse Square. "They serve up some fantastic hot dog creations and really unique foods to accompany the lively spirit of that live music, pinball, underground bar vibe, which is super fun," White said.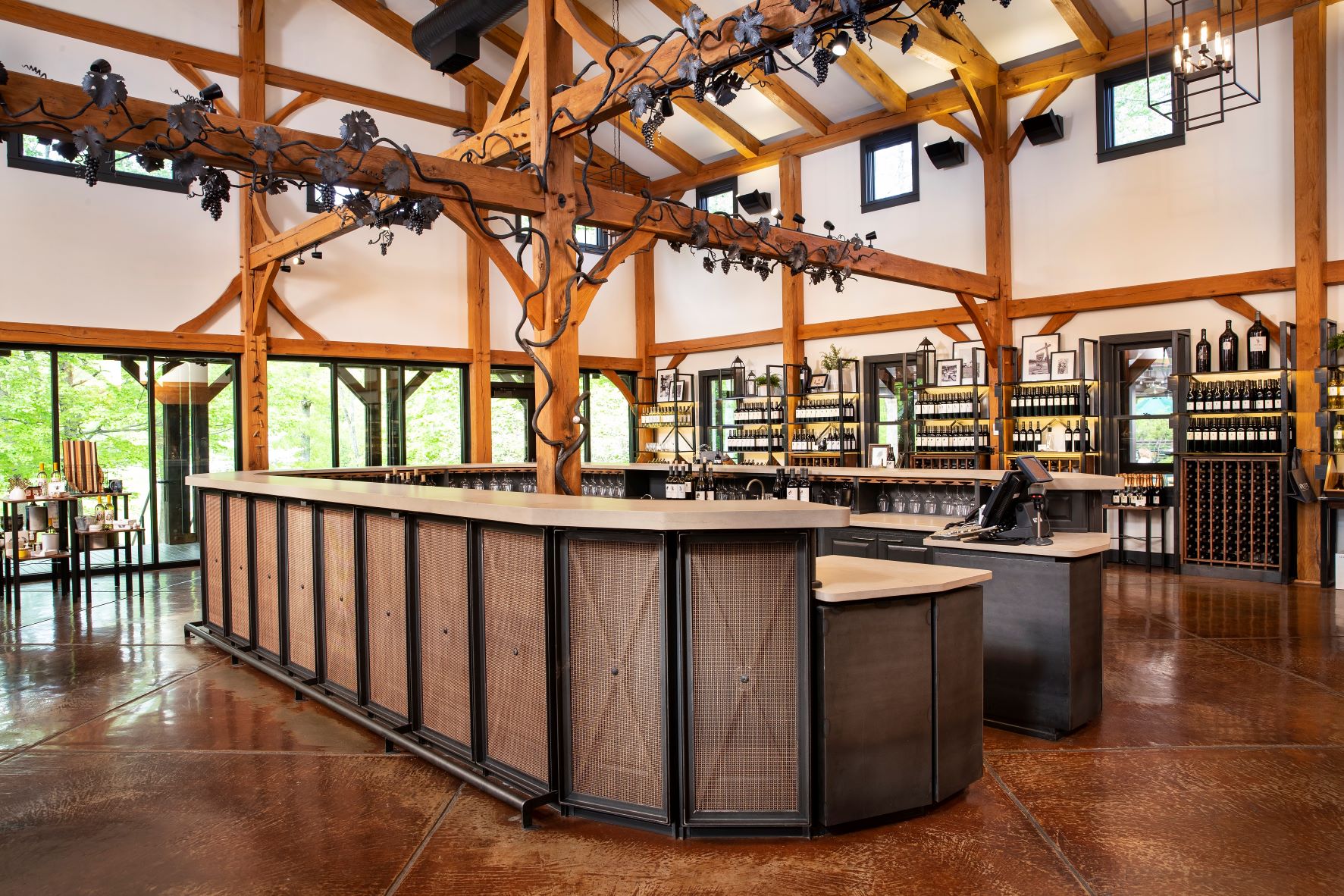 A standout offsite venue includes Oliver Winery & Vineyards—located about 20 minutes north of downtown Bloomington—which Travel + Leisure named one of the best vineyards in the U.S. in 2017. "Their original tasting room is a perfect place for small gatherings and dinners," White said. "It's absolutely gorgeous. It's one of the most well-maintained wineries in the country. We are so proud to have that as a destination in Bloomington. Meeting planners and attendees love it." 
And if there's one dish that Bloomington is known for, White said it's likely the variety of late-night pizza that travelers can have ordered to their hotel rooms, with about 25 different places offering pies and slices. And B-town residents will surely let you know which one they think is superior.  
"If they went to [Indiana University] or are familiar with IU, they might say places like Pizza X or Mother Bear's," White said. 
Connect 
Visit Bloomington | 812-334-8900  
Visit Fort Wayne | 260-424-3700  
Visit Indy | 317-262-3000  
Visit South Bend | 800-519-0577  
Read Next: 4 Indiana Sports Venues That Add Team Spirit to Meetings