IMEX Frankfurt Postpones 20th Anniversary Event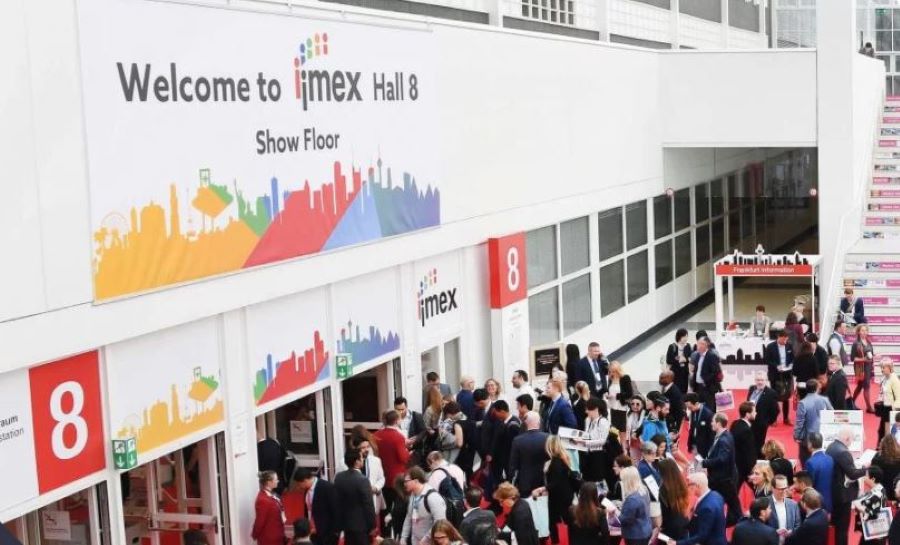 IMEX Frankfurt, one of largest annual meetings and events industry exhibitions in the world, announced it will postpone its 2022 event due to the spread of the Omicron variant of the COVID-19 virus.
The event, which was originally scheduled for April 26-28 and will be celebrating its 20th anniversary, is now scheduled for May 31- June 2 at Frankfurt, Germany's Messe Frankfurt convention facility.
IMEX Group CEO Carina Bauer and Group Chairman Ray Bloom issued the following statement: "Rest assured, now that we've delivered a successful IMEX America for 8,500 people under carefully controlled health and safety conditions, we're on your side and confident in our experience and ability to deliver a business-strong, safe, secure and enjoyable 20th anniversary IMEX in Frankfurt this May."
Matthias Schultze, managing director of the GCB German Convention Bureau, issue the following statement in support of the decision: 
"As a strategic partner of IMEX from the very beginning, the GCB German Convention Bureau welcomes the decision to move the date of IMEX in Frankfurt 2022. Flexible and agile planning is currently more important than ever. Ray and Carina have recognized this and, with their early and transparent communication, are ensuring the greatest possible planning security and the trust of their partners and exhibitors. The meetings destination Germany is looking forward to the 20th anniversary of IMEX, and all stakeholders along the entire delegate journey are ready to provide #SafeBusinessTrips."
Industry Associations React to Omicron
The postponement of IMEX Frankfurt is the third major meetings and events industry event to either postpone or reaffirm their dates in the wake of Omicron, which has proven to be much more transmissible, yet appears to be much less lethal, than previous strains of the COVID-19 virus.
PCMA announced January 4 it is staying the course with its Convening Leaders event, scheduled for January 9-12 in Las Vegas, while MPI said it is postponing its its European Meetings and Events Conference (EMEC) in Brighton, U.K., from February 27-March 1 to an unspecified later date.
[Related: PCMA Convening Leaders Resolute in Face of Omicron Surge, Flight Chaos]
In an interview with Meetings Today, PCMA President & CEO Sherrif Karamat stressed the importance of holding Convening Leaders, as well as the health and safety measures that will be in place.
"I really believe that it's up to us to bring back our industry," Karamat said, emphasizing that the event will require participants to submit proof of vaccination via an online portal before attending. "We need to take, all of us, safety seriously. If we do that, we will bring back our industry stronger than ever.
"We were following all the science all along with Omicron…and all the science said that the illness is not as severe," he added. "We were also looking to all our partners, such as Caesars, about all of the precautions, such as how we set up our booths and meal functions, and we wanted to offer and extra layer of safety and not have a sit down meal for 2,000. We did change a lot of room sets to accommodate levels of flexibility so people will feel comfortable."
Read Next: MPI Postpones European Show Due to Omicron