Irving Packs a Lot of Texas Into One Compact Package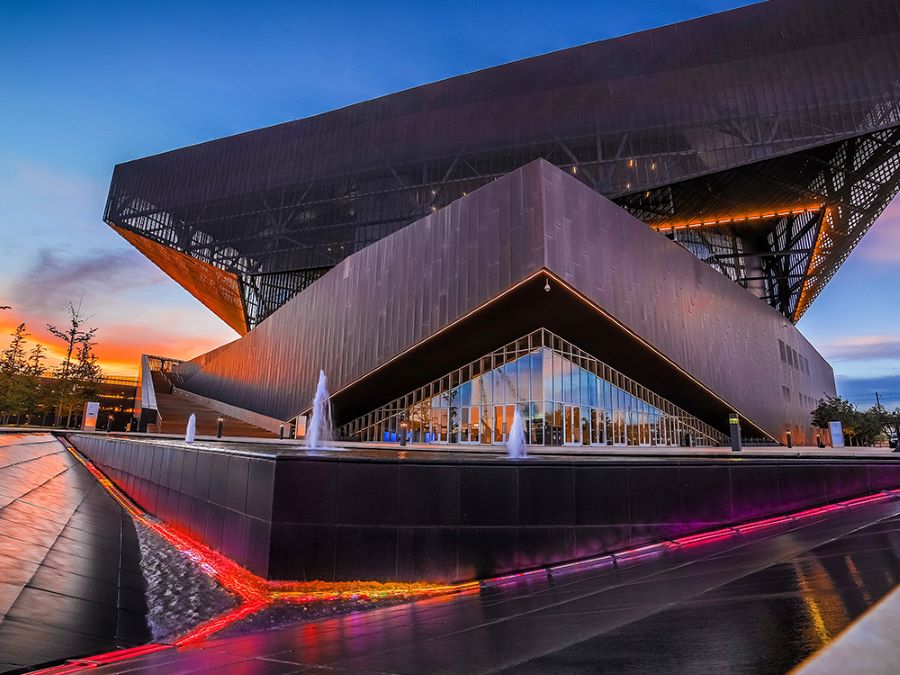 Irving Convention Center. Credit: Visit Irving Texas.
Although Texas and the Dallas-Fort Worth Metroplex are generally described in superlatives that center around the word "big," its city of Irving packs a lot of punch in a compact package that combines upscale accommodations with a sizable convention center and an electric entertainment district, all within a walkable core in its master-planned Las Colinas development.
The primary example is Las Colinas Urban Center, a 12,000-acre development that features the 275,000-square-foot Irving Convention Center, located across the street from 350-room The Westin Irving Convention Center at Las Colinas (with almost 100,000 square feet of meeting space), which in turn is next to the Toyota Music Factory entertainment district.
[Related: Irving, Texas, Breathes Fresh Air Into Your Meetings and Events]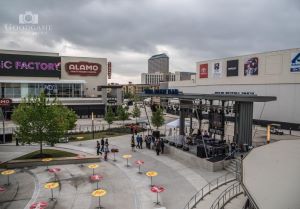 Formerly named Irving Music Factory, a Gensler project that opened in late 2017, the Toyota Music Factory offers 25 restaurant and entertainment concepts, including the 8,000-capacity, indoor-outdoor The Pavilion at Toyota Music Factory amphitheater, operated by leading live-music promoter Live Nation. The venue also contains 2,500-seat and 4,000-seat indoor theaters.
A top events option within the complex is the 50,000-square-foot Texas Lottery Plaza, with two outdoor bars, and which itself offers an outdoor concert series.
Another notable resort property that is popular for meetings and conventions groups is Four Seasons Resort and Club Dallas at Las Colinas, located a little over two miles from the convention center and Toyota Music Factory area.
[Read Our Latest Texas Supplement]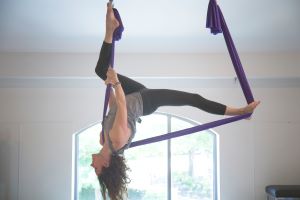 The Four Seasons offers both traditional and very unique options for groups, whether they are staying on-property or coming in for the day for an offsite excursion. Besides golf tournaments on its TPC Four Seasons Las Colinas—which is also a Certified Audubon Sanctuary—groups can work with Group Exercise Director Meg Plotsky, who pushes the envelope via innovative programs while also having a firm understanding of the time and other limitations inherent with group programs.
"We work cohesively with our clients to create inclusive group experiences that are focused on enhancing wellness," Plotsky said. "Our 15-minute stress relief breaks are ideal for jump-starting a meeting or as a way to reintegrate after a lunch break, and we tailor our private group exercise classes to all participants regardless of their fitness levels." 
[Related: Maura Gast, Chief of Visit Irving, Talks Trends and Local Haps]
4 Fantastic Offsites
Four Seasons Resort and Club Dallas at Las Colinas
While maybe not officially an "offsite" venue, the Las Colinas Four Seasons' AntiGravity Aerial Yoga is just too cool to not include! Led by an instructor who is certified in eight levels of AntiGravity Fitness, the activity can accommodate 12 participants. Larger groups can experience Sound Meditation.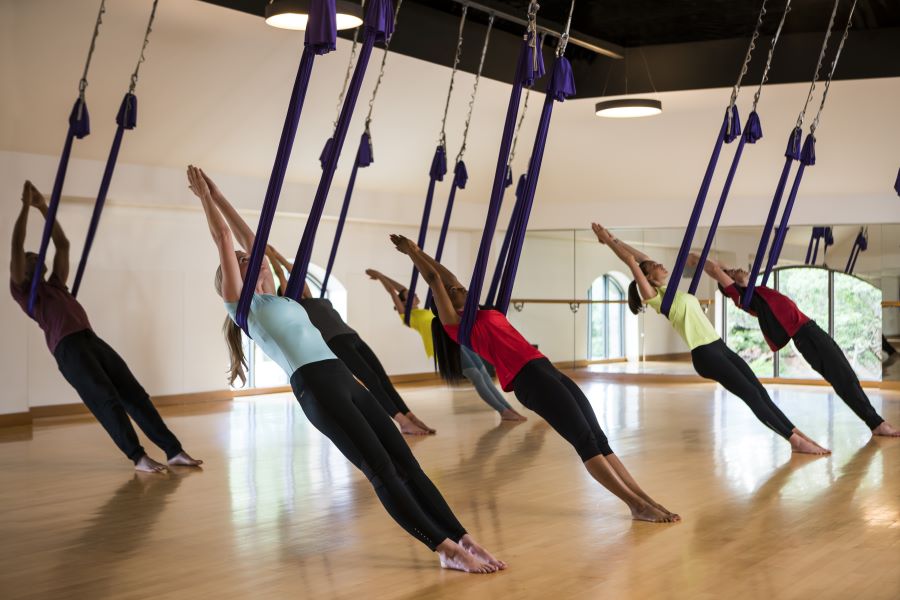 Featuring 11 throwing pits along with other games such as Giant Jenga, beer pong, cornhole, darts and ring on the string, Stumpy's also offers a 20-tap, self-pour beer system with a mix of beers, seltzers and ciders. The venue allows for catering to be brought in but also offers snacks and non-alcoholic beverages.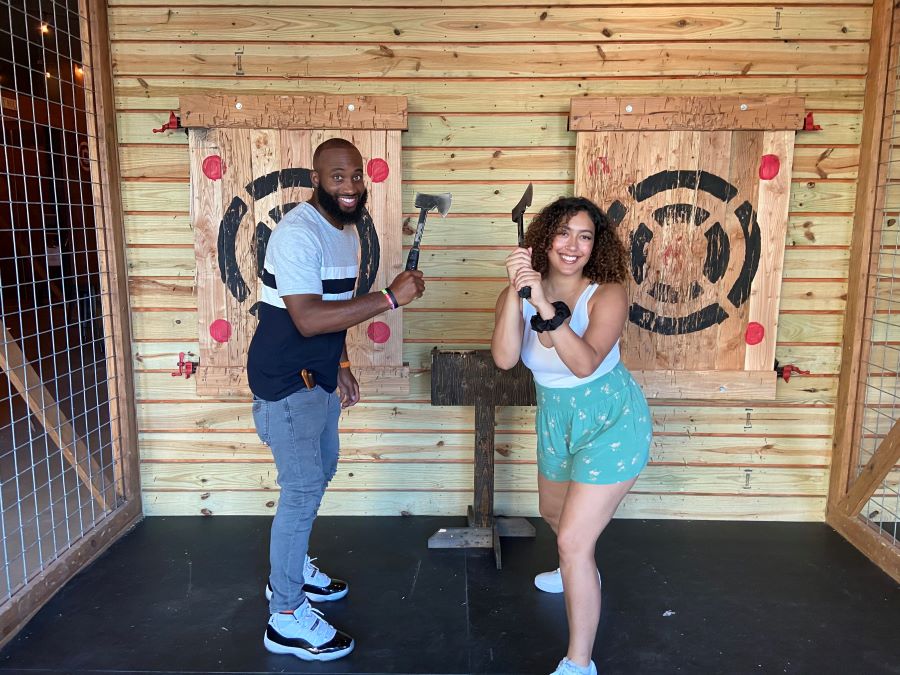 Billing itself as offering "Texas-sized events," The Ranch specializes in Gulf seafood and authentic Tex-Mex cuisine. Its Fleetwood and Eldorado rooms can each accommodate up to 100 for an event, but the star performer here is the 150-person-capacity Ranch Pavilion that comes alive with neon signs and offers a porch and stage for live entertainment.
Featuring shotgun clays as well as rifle and pistol sports, Elm Fork has an events team that can arrange a package that includes gun rentals, ammo, instructors, eye and ear protection, snacks, water and golf carts. The facility can also provide a catered meal. Elm Fork's clubhouse can accommodate up to 60 and also has an outdoor pavilion that can hold more than 200.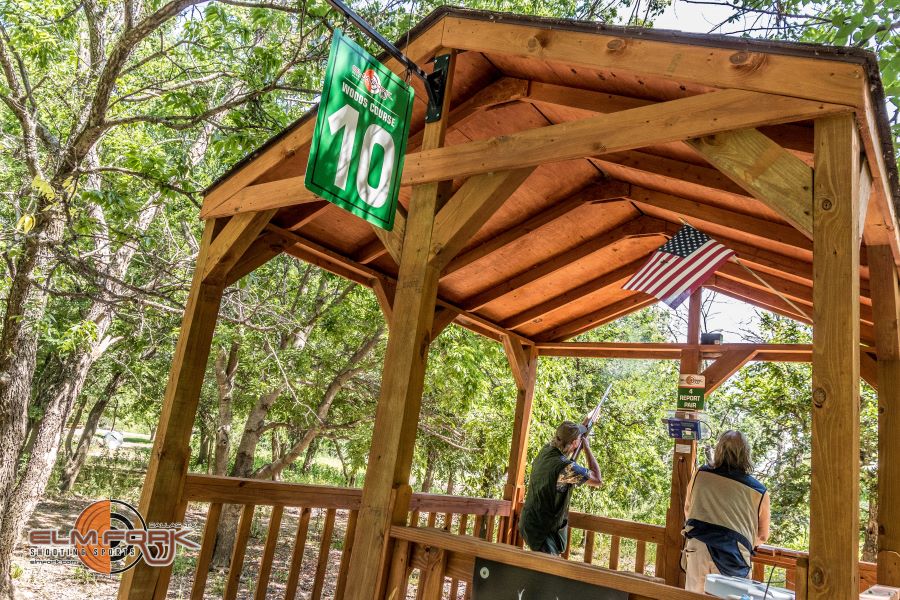 Connect
(972) 252-7476
Read Next: New Developments Abound in Fast-Growing Dallas-Fort Worth Metroplex