Hospitality Continues to Lag in Latest U.S. Jobs Report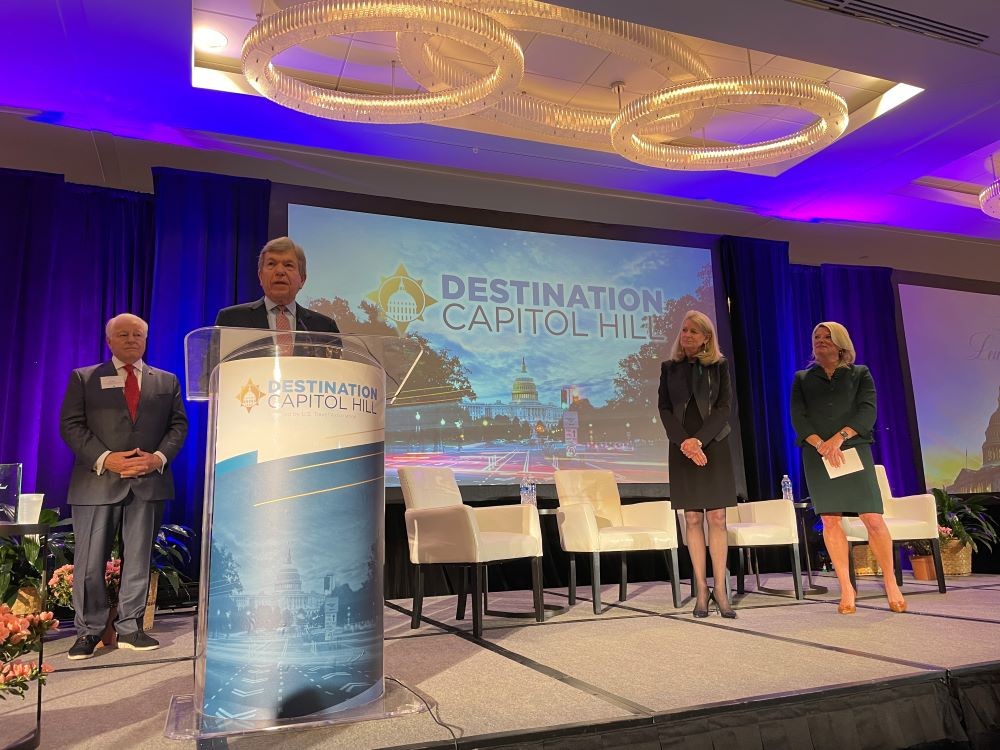 U.S. Travel at Destination Capitol Hill, 2022. From left to right, Roger Dow (president and CEO of U.S. Travel Association), U.S. Sen. Roy Blunt (Mo.) (at podium), Kitty Ratcliffe (president. Explore St. Louis) and Tori Emerson Barnes (executive vice president, public affairs and policy, U.S. Travel Association). Credit: U.S. Travel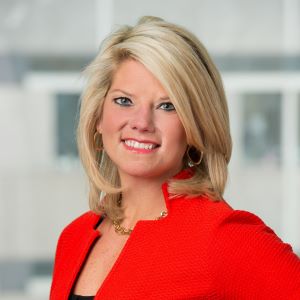 While the U.S. economy continues to rapidly recover from the depths of the COVID-19 pandemic, the hardest-hit segment of it is still lagging in a spectacular manner. 
According to the Bureau of Labor Statistics' March employment report, 431,000 jobs were added to the U.S. economy—nearly at pre-pandemic levels—but only 112,000 of them represent the Leisure & Hospitality (L&H) sector. 
The overall unemployment rate declined to 3.6% 
But while the amount of added L&H jobs was impressive, it represents an industry that suffered the largest job losses during the pandemic. 
[Related: 'We Cannot Fully Recover' Without Business Travel, U.S. Travel Says in State of the Industry]
The majority of the job growth occurred in food services and drinking places segment of the L&H sector (61,000 jobs added) and accommodation (25,000 jobs added). However, employment in L&H is down by 1.5 million, or 8.7%, since February 2020. 
"Out of the 1.6 million jobs left to recover, a staggering 1.5 million are in Leisure & Hospitality alone, pointing directly to the sector's uneven recovery and how swift federal policies are needed to restore the travel workforce," said Tori Emerson Barnes, executive vice president of public affairs and policy for U.S. Travel Association, in a prepared statement related to the jobs report. "Despite this month's employment gains, growth in the Leisure & Hospitality sector is far too slow to make up for more than two years of pandemic-related losses. A lack of available workers, coupled with the slow return of business and international travel spending, is restricting Leisure & Hospitality's recovery, even as other sectors of the economy regain—and in some cases, exceed—pre-pandemic levels." 
[Related: Hospitality School Professors Share What Skills Future Planners Will Need] 
U.S. Travel, a nonprofit organization that advocates for the travel industry, maintains that the Biden administration and Congress need to greatly relax pandemic-related restrictions that it believes hampers travel, both domestic and inbound from international destinations. 
"The Biden administration and Congress need to enact stabilizing policies, such as ending COVID-era travel restrictions like the pre-departure testing requirement for inbound travelers and the federal mask mandate on public transportation," Barnes said. "Furthermore, now is the time to release all authorized H-2B visas above the cap to accelerate the travel industry's recovery and regrow its workforce." 
U.S. Travel Association is currently in Washington, D.C., accompanied by hospitality industry leaders, and will meet with lawmakers on Capitol Hill as part of the association's annual Destination Capitol Hill lobbying effort.
Read Next: Is the Hospitality Industry Talent Pipeline Drying Up? Leaders Chime In.