State-of-the-Art Immersive Environments That Will Blow Your Attendees' Minds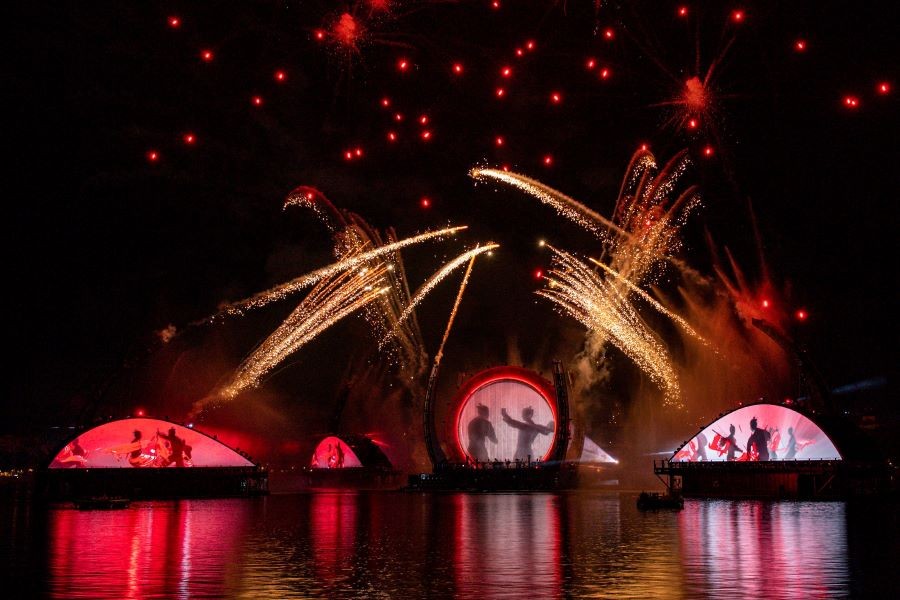 Harmonious extravaganza at Walt Disney World Resort. Credit: David Roark, photographer.
Jaw-dropping advances in audiovisual technology, including digital projection mapping, have opened up stunning new environments for gatherings, while the time-honored power of storytelling and performance art have augmented the digital fireworks.
When the time is right to get your peeps back together in-person after so much pandemic time spent in relative solitude, offering a highly stimulating immersive experience will tickle all the senses.
"Right now, people so much want immersive experiences because they've been so relegated to their screens," said Robby Briley, senior event consultant, Disney Meetings & Events. "They want to feel the linen. They want an experience that envelops them now, and even [combining] with the company's products. Come in and touch it, come and play with it and personally connect. That immersive environment kind of spurs that.
"Bring those emotions to the forefront— something that touches the heart," he added, "because you're trying to get back to the hearts of people again after all this time."
[Related: Disney Reveals Meetings Products and Readies for 50th Anniversary Fete]
We checked in with two of the top purveyors of immersive environments—one a global entertainment powerhouse that pioneered the concept of immersive environments, and one an avant-garde newcomer blazing new trails while amazing a new generation of attendees.
Meow Wolf
Founded in Santa Fe, New Mexico, by an artist collective, the original Meow Wolf House of Eternal Return opened in 2016.
Meow Wolf currently offers three locations, in Santa Fe, Denver and Las Vegas, at Area 15. Each venue is completely different from the other and driven by a unique narrative that uses an overarching theme or story using projection mapping on the floors, ceilings and walls, along with performance and other art forms to create a highly interactive environment that encourages attendees to reach out and touch as well as bathe in sound and visuals.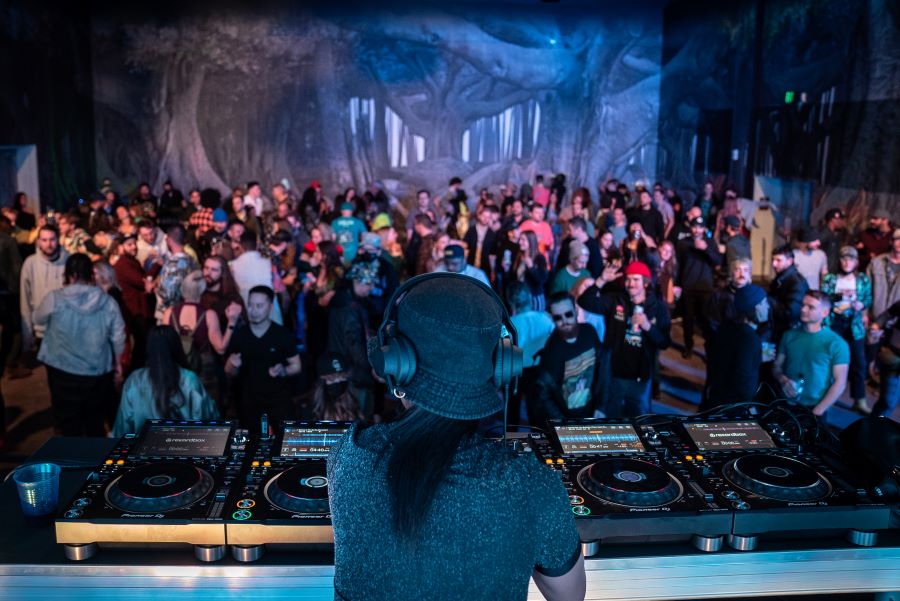 "No one wants to come to Meow Wolf and walk into a space that looks like a typical hotel ballroom, reception setup or meeting space, and we work hard to see how we can incorporate performance artists or even characters who can wander through, building excitement for them to experience the exhibit," said Kristin Hutton, director of events for Meow Wolf's Denver location. "And we're also very actively engaged in the communities in which we serve, so a lot of local artists are brought in to put their own stamp on it and be supported by Meow Wolf and the community."
[Tap More Unique Event Ideas: www.meetingstoday.com/hot-list]
Hutton said the Denver location, because it is the largest Meow Wolf venue, currently hosts the most corporate events, but all of the locations are available for buyouts. The venues carry a liquor license and use preferred local partners for catering, and also have their own production engineering team in-house to produce custom experiences.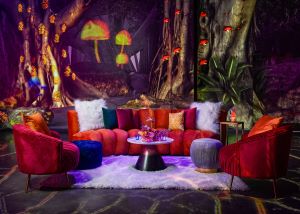 In May, Meow Wolf announced the opening of two more exhibitions, in Grapevine and Houston, Texas. The venues are slated to open in 2023 and 2024, respectively.
The Grapevine Meow Wolf, located in the Dallas-Fort Worth Metroplex, will be located in Grapevine Mills shopping center. The Houston venue will be located in the city's historic Fifth Ward, which has undergone a transformation to become an arts and cultural destination.
Meow Wolf cited Houston's standing as one of the most diverse cities in the U.S. as a major factor in selecting the destination, and added that the Texas locations will feature local artists as well as artists from the company's headquarters in Santa Fe.
Last year, the company upgraded and reopened its original House of Eternal Return installation in Santa Fe, and also opened Omega Mart in Las Vegas and Convergence Station in Denver.
"Of the three current permanent exhibits, we probably do the most in terms of corporate events because we're the only one built with separate private event space, but the others also do event activations and buyouts," Hutton said of the Denver location. "We're hopefully putting something together that's a blueprint—or in this case a color-by-numbers—for future venues."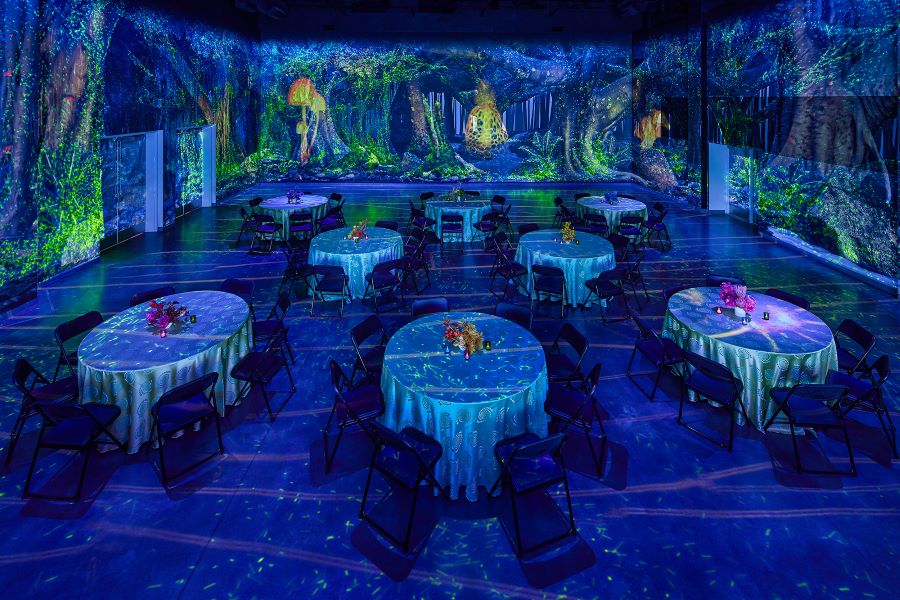 The Walt Disney Company
The standard-bearer of immersive experiences, The Walt Disney Company had a vision to facilitate immersive corporate gatherings from the beginning of its theme parks.
"This started in the '50s with Disneyland; the creation of immersive environments," Briley said. "Even in the beginning, there was a plan for a picnic area in Disneyland for corporate groups."
Aside from theme park environments such as Star Wars: Galaxy's Edge, both at Walt Disney World and Disneyland Resorts, Avengers Campus at Disney California Adventure Park, and the expanded France Pavilion at Walt Disney World Resort's Epcot, Disney leverages its prodigious resources to unleash the magic at its dedicated meeting venues.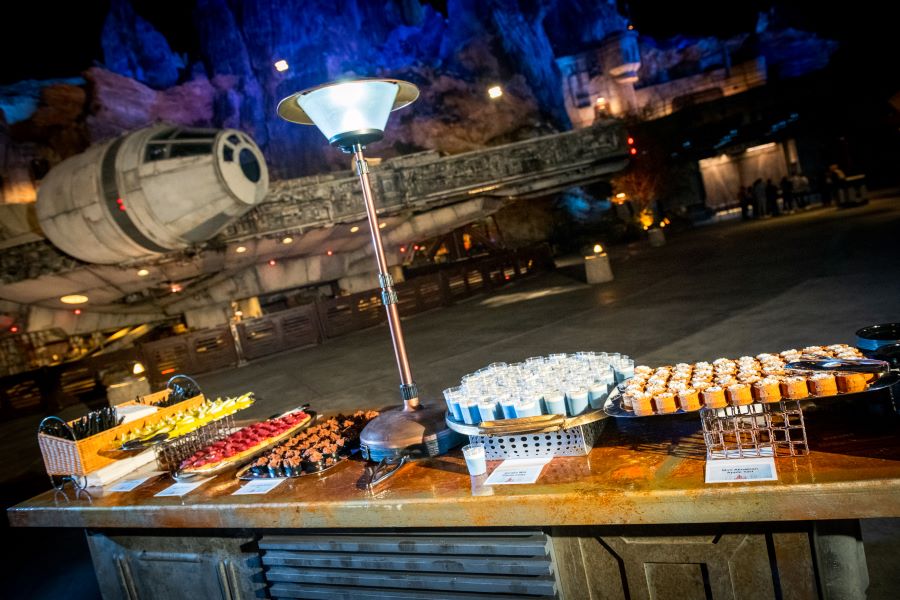 "We have been able to do that both inside ballrooms and inside of our theme parks," Briley said. "It's the creation of using what we already have in the parks and what can be dreamed up inside of a ballroom."
Briley said one of his favorite examples is adapting a Haunted Mansion theme into Disney's ballroom spaces.
"Whether that is walking into the stretching room and having a dinner in the grand ballroom, or having Madame Leota and dancing ghosts [appear], it's a very visceral and real experience using all that technology, from projection and lighting, to create that ghostly experience," he said.
"Not only do we have those spaces, but also spaces in our park," Briley added. "We're so big—42 square miles [at Walt Disney World Resort]. We oftentimes start dinner at Animal Kingdom after the park closes and then go to Pandora—The World of Avatar for an immersive experience. We want to touch all the senses and emotions. I don't just think, 'Oh, this is cool to look at, hear and see,' but what is the food and beverage experience, and how is that woven into the park experience?"
In the end, Disney boasts the resources to provide just about any theme, customized to each client's needs. 
"It all depends on a client, and what their story is," Briley said. "We've built the Fantasy Forest before—it's not really Disney themed, but there are characters coming in. That's what's great about Disney events. We have five warehouses full of sets and props, and the whole team, from graphic designers to florists, right on-property that all collaborate together to create."
[Related: SuperReal Brings Projection Mapping Technology to Iconic NYC Venue]
Another great option for groups is the World ShowPlace, a black box theater located between the Canada and U.K. pavilions at Epcot.
"It can be as simple as a nice dinner with some cool lighting or projection throughout the room, or a totally themed experience," Briley offered. "And you're steps away from the Epcot Promenade, and then you can walk out and enjoy the Harmonious nighttime spectacular show at Epcot."
Another popular option is staging a dessert party at Millennium Falcon: Smugglers Run at Disney's Hollywood Studios' Star Wars: Galaxy's Edge, which has multigenerational appeal.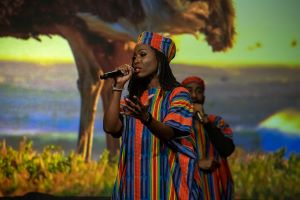 "It doesn't matter if it's your entry level sales team or CEO," Briley said. "They delight in that space because they get to be part of the story. They get to have all their senses interact with what they've grown up with with Star Wars."
One recent mind-blowing corporate experience at Walt Disney World Resort was a buyout of Discovery Island's Tree of Life.
"We had a 20-person African choir at the exit from Lion King," Briley said. "It was the group's first event since COVID—some of those people hand't heard live music for two years—so that made the emotion run so much higher. It became that symbiotic moment where everyone felt the same thing." 
Read Next: This Meditative Sound Bath Will Immerse and Relax Attendees