An Overview of New Jersey's Exciting Epicurean Scene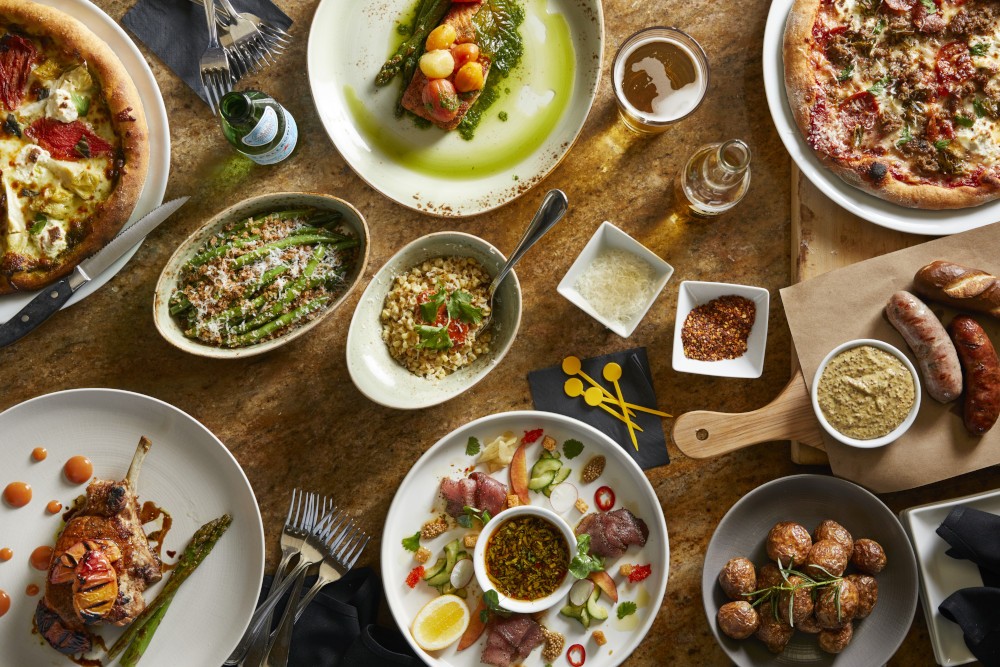 Borgata American Bar & Grill assorted food. Photo courtesy MGM Resorts International
Group dining options are as prodigious and varied as the Garden State's powerhouse agricultural and food industries. From local treasures in Atlantic City to a quartet of distinctive group-capable eateries, here is a taste of New Jersey's exciting, eclectic epicurean scene. 
Appetizing Atlantic City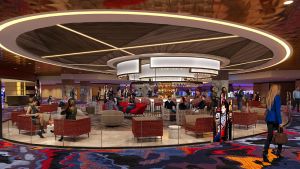 Culinary concepts figure significantly in the $100 million-plus makeover of Bally's Atlantic City, where property-wide renovations include the brand-new Carousel Bar. Open 24/7 and offering 360-degree views of the casino and refreshed lobby, the 24-seat rotating bar is unique in the market. Located in Bally's Boardwalk-facing courtyard, The Yard – Beers, Eats, & Beats is a new beer garden-style venue with an outdoor section and live performance stage slated to open this summer. 
This year also sees the anticipated debut of Gordon Ramsay HELL'S KITCHEN at Caesars Atlantic City. The restaurant is Ramsay's third in Atlantic City as the multi-Michelin-starred chef celebrates 10 years in partnership with Caesars Entertainment this year. The property is also preparing to unveil a Nobu restaurant and integrated Nobu Hotel in 2022. 
[Related: Atlantic City's Bold Renewal Plan for the Future]
Tropicana Atlantic City is unveiling a host of new F&B concepts this year, including modern Japanese Ossu and a new beachfront venue for long-time favorite Il Verdi.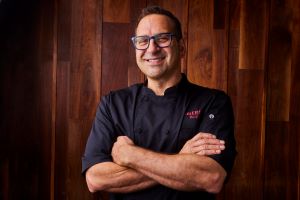 Replacing the former Wolfgang Puck American Grille at Borgata Hotel Casino & Spa, American Bar & Grille, is exceptional in every way. Executive Chef Aram Mardigian, who helmed the previous restaurant and once worked at Puck's legendary Spago in Beverly Hills, has constructed a superb seasonal menu using local and regional ingredients. The Berkshire Farms pork ribs with house BBQ sauce and homemade cornbread are reason alone to go. Private venues in the sophisticated yet cozy space include the 56-capacity Autumn room and 12-person Chef's Table with kitchen views.  
Beyond the resorts, Atlantic City's rich local culinary scene adds delicious new dimensions to the group experience. 
Opened in 1946 as a bait-and-tackle shop before becoming a local staple for breakfast and lunch, fourth-generation family-run Gilchrist Restaurant is an Atlantic City comfort food institution. Four locations include Gardner's Basin, with marina-side dining for smaller groups, and inside Tropicana Atlantic City, offering a private dining room. Signature items include the blueberry hotcakes.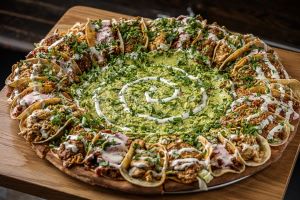 Founded by New Jersey native Mike Hauke in 2009 as a deli, Tony Boloney's is nationally renowned for over-the-top pizzas including the Lobsta Roll, Magic Mushroom and with 300 million-plus YouTube views, the Taco Taco Taco, plus subs and other grub.  
The venue, one block from the Boardwalk in North Beach, offers Tony's Big Deck for 20-capacity functions and caters events, food truck included. Groups can also book private and virtual pizza-making classes using shipped ingredients. Hauke has since expanded to three other Garden State locations in Hoboken, Jersey City and Long Branch. 
The fourth-generation Doughertys are the first family of Atlantic City dining. Opened in 1897 by patriarch Harry "call me Dock" Dougherty, Dock's Oyster House is an enduring local and group magnet, along with another family heirloom, Knife & Fork Inn (1912) and recently opened Dougherty's Steakhouse and Raw Bar inside Resorts Casino Hotel. 
[Related: Where to Gather Outdoors in New Jersey]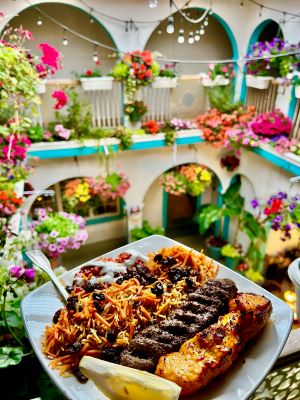 Equally a feast for the eyes as the palate, BYOB French-Afghani restaurant Setaara is an enchanting departure from the expected. Co-owners Abdullah Panah and his chef aunt Homa Bazyar have fashioned a Moroccan riad-inspired confection in the heart of town. Featuring Egyptian lanterns, Turkish alcoves, 1960s photos, provocative paintings and a magical interior courtyard, Setaara hosts 40-capacity events and is currently expanding, including adding a rooftop deck. 
Entrepreneurial artisans continue to enhance the scene. Co-founded in 2017 by Mark Ganter and his late brother Eric as Atlantic City's first legal craft distillery, event-capable Little Water Distillery is for tours and tastings of award-winning small-batch spirits, including Liberty Rum, 48 Blocks Vodka and Rusted Revolver gin.  
At adjacent The Seed: A Living Beer Project, Sean Towers and Amanda Cardinali have brought locally sourced craft beer to Atlantic City in a big way, earning recognition from USA Today last year as the best new brewery in the nation. Both are ideal for group events and teambuilding, along with neighbor Westecunk Axe Throwing.  
4 Premium Picks from New Jersey's Ripe Crop of Restaurants 
Passionate about cooking since childhood, Leia Gaccione honed her skills during a seven-year run as executive chef and chef de cuisine at five Bobby Flay fine dining restaurants, including the former Mesa Grill in Vegas and Bar Americain at Mohegan Sun in Connecticut. Competing in the latest season of Bravo's "Top Chef" in Houston, the New Jersey born-and-raised chef-owner is also renowned for her acclaimed South+Pine American Eatery in Morristown. Billing herself as "Chief Cook + Bottle Washer," Gaccione has fun with the seasonal American menu at her BYOB restaurant, which offers private indoor dining and caters events.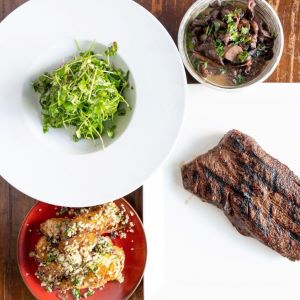 This May, Francis Schott and Mark Pascal celebrated the 30th anniversary of their award-winning Stage Left Steak restaurant in New Brunswick. Located steps from the event-capable State Theater and Heldrich Hotel & Conference Center, the restaurant flexibly hosts events for 10-110 guests. Best friends since the '80s,. the duo's adjacent Italian-driven Catherine Lombardi restaurant was inspired by Pascal's grandmother. 
[Related: How Atlantic City's Entertainment Scene Boosts Its Allure for Meetings]
Since 2008, Cape Resorts' Beach Plum Farm in Cape May has grown over 100 kinds of fruits and vegetables as well as chickens, eggs and hogs. This year, the 62-acre working farm, which supplies local restaurants with ingredients and hosts seasonal farm dinners, is launching new teambuilding experiences for corporate retreats and leadership events. Groups have luxury onsite cottages, with additional accommodations, dining and meeting space at nearby Cape Resorts properties, including Congress Hall, America's oldest seaside resort. 
Established in the 1750s, the Cranbury Inn in Middlesex County is the oldest continuously operating restaurant in New Jersey. Featuring Colonial-era decor and original stagecoach stop taverns, this Garden State original hosts 200-capacity banquets and receptions in eight private rooms. Located near Princeton, the Inn is surrounded by group- and conference-capable hotels. 
Plus: Pam Green: Kitchen Kindness for the Kids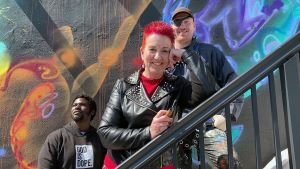 With her spiky pink hair and charismatic personality, Pam Green makes an unforgettable first impression. With 40-plus years and counting in the local hospitality industry, Green, who grew up in nearby North Wildwood and first worked as a "Toast Girl" in a local diner, has also made an indelible mark on the Atlantic City food scene.  
In 2001, after working in South Jersey restaurants and then rising to become sous chef at the Claridge Hotel, and then executive sous chef at Caesars, she joined the Sheraton Atlantic City Convention Center hotel as the city's first female executive chef. In 2018, The Professional Chefs Association of South Jersey honored Green as Chef of The Year.  
In March 2020, Green, an active volunteer and leader in addressing food insecurity within the Atlantic City community, became executive chef for the Boys & Girls Club of Atlantic City. In addition to feeding hot nutritious meals to 150-plus students nightly, she teaches them about healthy eating, farm-to-table cooking and other topics, including mentoring teens in hospitality workforce skills. 
The organization is among nearly 20 local partners that welcome volunteers and offers CSR accreditation as part of Atlantic City's Meaningful Meetings initiative, which is purpose-designed to continually improve and regenerate the destination.  
Read this next: How East Coast Gaming Resorts Put the Fun in Full-Service