Collective Retreats' New Head Sommelier and Beverage Alchemist Creates Inclusive Mocktail Menu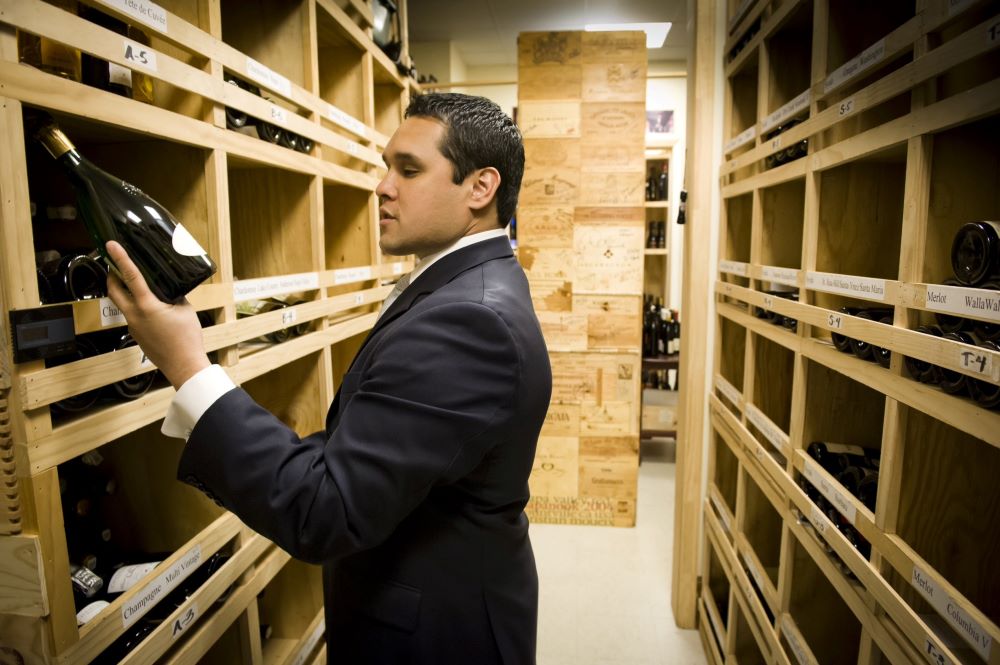 Creative Retreats' Jesse Rodriguez Explores a Wine Cellar
At the start of the COVID-19 pandemic, sales of wine, beer and liquor skyrocketed as many decided to pass time during lockdown with nightly happy hours and cocktails. The U.S. reported a 14% increase in overall alcohol consumption in late 2020, according to a JAMA Network Open report, and supply chain issues led to alcohol shortages across the country.
As time passed, however, a new alcohol trend began to take over: no alcohol at all.
With the increase in overall healthier lifestyle choices post-pandemic came a shift in alcohol consumption, as many have decided to replace what would once be an alcoholic beverage with "mocktails," or non-alcoholic cocktails.
According to Josh Axe, certified doctor of natural medicine and clinical nutritionist, mocktails have the benefit of boosting overall health with the inclusion of nutrient-rich ingredients like citrus and tropical fruits, as well as fresh herbs, that provide a range of micronutrients, including vitamins and health-promoting antioxidants.
Mocktails also don't lead to addiction, as their lack of alcohol doesn't trigger an endorphin release in the brain—a process Axe attributes to an increase in craving more alcohol—and they're inclusive, providing options for people like pregnant women, those who have religious prohibitions against alcohol consumption and even children.
[Related: 5 Wellness Trends to Work Into Your Next Meeting Agenda]
As a result of the seemingly endless benefits, the no-proof space is growing worldwide, and the hospitality industry is keeping pace.
Collective Retreats hired a new head sommelier and beverage alchemist, Jesse Rodriquez, who spearheaded an inclusive and adaptable beverage menu that provides options for every guest.
"I really started to cut my teeth making zero-proof beverages and taking an impactful look at it when I was back at The French Laundry   in 2002, so almost 20 years ago," Rodriguez said. "It was more thinking outside the box."
For Rodriguez, the creation of a mocktail is similar to the ways in which chefs are able to cook different meals using healthier options and ingredients, creating the same flavor profile without the typical use of additional fats.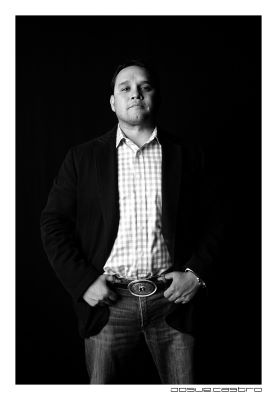 Rodriguez began experimenting with soda-based beverages first, finding inspiration from the chefs he worked with and the meals they cooked. The herbs and seasonings they used in their meals, he said, allowed him to better identify which to use in his non-alcoholic beverages to best pair with guests' meals. 
"What can we use to replicate something like [a meal] as a beverage that we can dovetail into some of the courses?" Rodriguez said.
From soda, he moved onto fruit and milk-based beverages and even began incorporating the use of essential oils into his recipes. An obstacle he faced, though, was figuring out how to tailor every drink to reach the right level of sweetness.
[Relateed: 4 Healthy F&B Strategies to Infuse Into Meeting Agendas]
"We want something that's clean, refreshing and dry, but has some lifts of those precise aromatic notes that you would find in a typical cocktail," Rodriguez said. "I find that sweet basil always has something special."
Other herbs Rodriguez infuses include cilantro and coriander as he does what he can to "upgrade" infused waters, sodas and other beverages to create a non-alcoholic beverage that still gives guests the opportunity to enjoy themselves alongside those who do drink—a shrinking population.
"Take a look into the demographics of overall alcohol consumption," Rodriguez said. "A lot of the Baby Boomers now are not drinking as much as they used to, and a lot of the younger generations are not drinking as much as those before them. They're asking, 'What else can we have? I still want to have this experience.'"
Many guests now prioritize hydration, physique and generally feeling better and more energized over the temporary elated feelings alcohol may bring, and, for the most part, enjoy the lack of a hangover the morning after, Rodriguez joked . 
"What are the benefits of mocktails? You can still participate in the dining experience," Rodriguez said. "You can take on something that's completely unique, have something that's another different expression, but still have the experience."
[Related: 8 Ways to Limit Alcohol Liability at Meetings and Events]
To figure out exactly what his guests are looking for, Rodriguez said he is not afraid to ask them directly, and, at times, it leads him in a direction he didn't consider before.
"When you get to talk to these people and see what's cooking in their mind… you're pulling some information about them that you maybe didn't think about," Rodriguez said. "A lot of it is getting to know how we do things as the industry changes. How do we build on that? We want to give them something they can remember."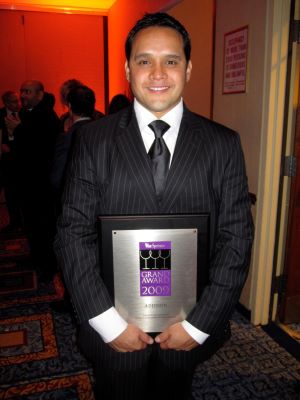 In essence, Rodriguez begins with the big picture and the base ingredients  , while requests from his guests inspire him to make each mocktail unique and individualized to each person in an effort to create their ideal F&B experience.
"I look at something that is really good and refreshing, and you can make that big picture for everybody," Rodriguez said. "Dress it up as you like."
However, in theme with Collective Retreats and its mission, Rodriguez tries to keep a rustic approach to represent what the resort is doing—immersing guests in nature with "a soft touch of luxury." 
Jesse Rodriguez's Go-To Mocktail
While in New York one summer, Rodriguez came across a little bodega selling dried hibiscus and strawberries. With them, he created one of his favorite summer mocktails.
"Take the dried hibiscus and strawberries, take oat milk, take fresh basil and shake that thing up," Rodriguez said.
He recommends cutting the mixture with a bit of water—sparkling, if preferred—and sprinkling lemon zest over the top.  
"You have these little free-floating particles of yellow inside there that is like shaking the sunlight," Rodriguez said. "You just get to see all these different layers. By shaking it up, you've built this little froth on the top, and everything is super light, but then you've got a little cut from the sparkling water in the mix. It's delicious and it's refreshing. It's one of my favorite go-tos every summer."
Read this next: Don't Forget These 9 F&B Priorities as We Resume In-Person Meetings