Creativity, Innovation and Roots in Hospitality Anchor Meetings in New Orleans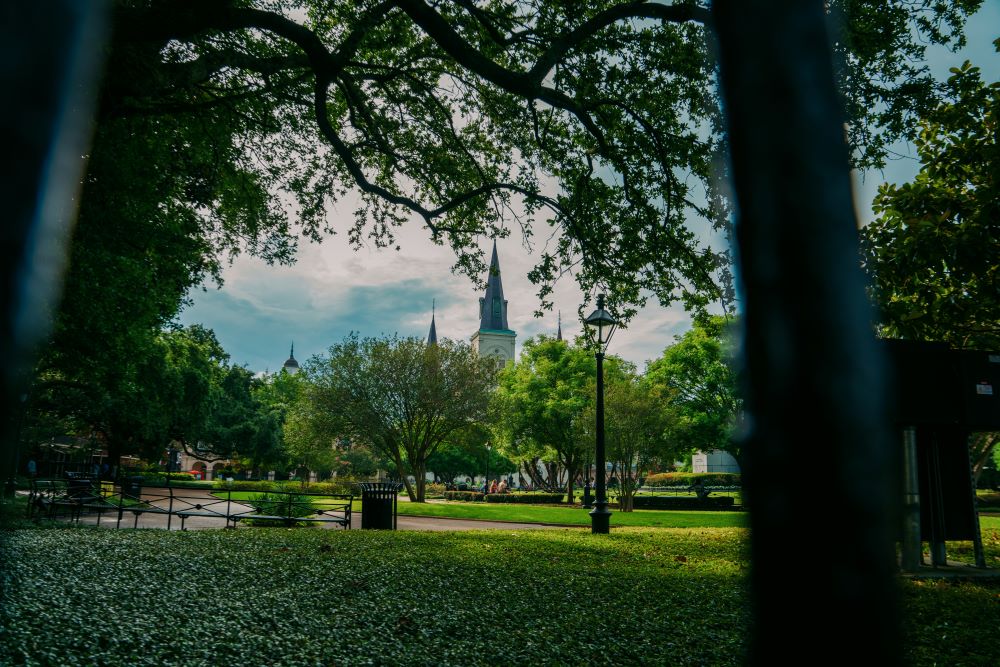 New Orleans. Credit: New Orleans & Company
Hospitality is a tradition in the nearly 300-year-old city of New Orleans. Multicultural food, soulful music, historic architecture and some of the world's most famous festivals have made The Big Easy a longtime favorite for leisure travelers. But meeting planners should take note: This colorful flair can make your next meeting or event sing. 
"The creativity of our community is often celebrated," noted Walt Leger III, executive vice president and general counsel for New Orleans & Company.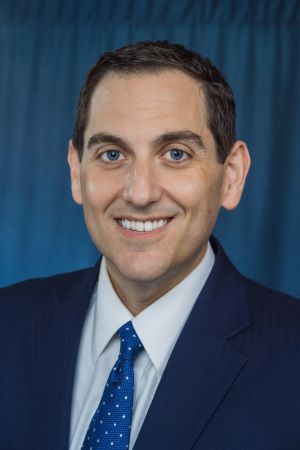 Leger will take the helm as president and CEO for New Orleans & Company in January 2023, with a mission to increase the destination's appeal even further beyond its traditional leisure and festival popularity.  
"What's not always appreciated is how excellent we are at delivering meetings and events." 
With recent additions, expansions and modernizations of venues in town, New Orleans & Company is hoping to change that perception.  
"I think when you arrive in New Orleans now, it's different," added Stephanie Turner, senior vice president, convention sales & strategies for New Orleans & Company. "We have a brand-new billion-dollar airport terminal, so the sense of arrival has completely shifted. And I think that's symbolic for what's new and where we sit now. We have always been true to our center and soul and who we are, and I hope people see the positive innovation of growth and change." 
With more than 26,000 hotel rooms within a walkable two-mile radius, 1,200-plus restaurants and a storied track record of experiential events, New Orleans has long promised memorable meetings. Following, Leger and Turner discuss how this tradition, plus new innovations, show how New Orleans is evolving and can make your next meeting or event a gamechanger for attendees. 
[Related: A Wealth of New Facilities Has New Orleans Primed for Post-Pandemic Meetings]
New Developments 
From the moment you next land in New Orleans, you'll notice upgrades. At Louis Armstrong International Airport, a new state-of-the-art terminal opened in 2019 and now serves 60 nonstop destinations from 18 airlines, culminating in more than 150 daily departures.  
Enhancements continue at the Ernest N. Morial Convention Center, which is in the midst of a $557 million improvement plan, including renovations to 140 meeting rooms and an exterior makeover.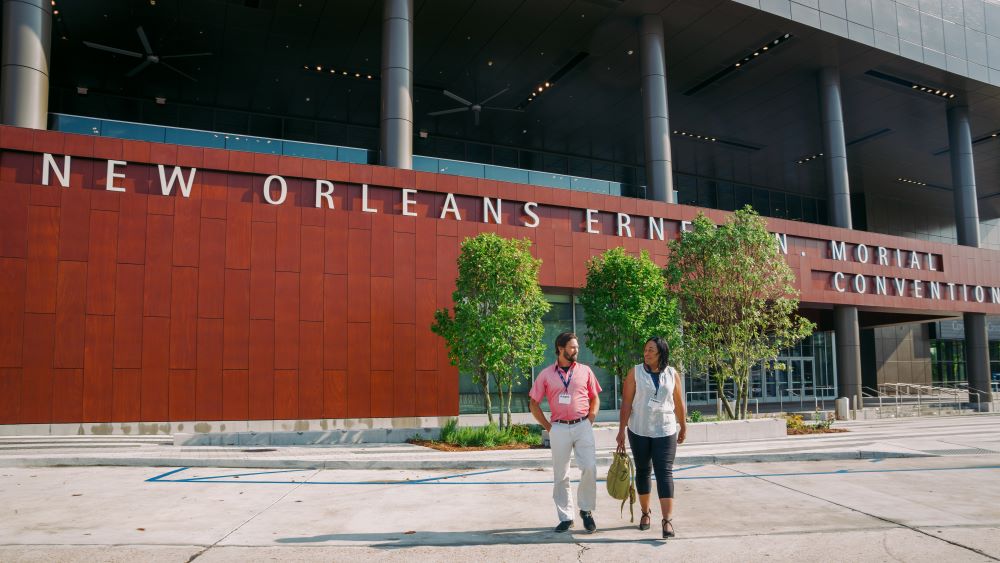 More than $1 billion in renovations have been recently completed or are underway at the city's hotels. Exciting new entrants including the Four Seasons Hotel New Orleans, Virgin Hotels New Orleans and The Kimpton Fontenot Hotel, expand the city's room options in the boutique and luxury categories. Caesars Entertainment is also investing $325 million to renovate and rebrand Harrah's Hotel and Casino, with additional plans for a 340-room hotel tower by 2024.   
The venue renaissance doesn't stop there. New Orleans is known for its host of unique venues, and recent upgrades include the following: 
The National WWII Museum: A $400 million expansion is underway at the museum. The Bollinger Canopy of Peace will soon be a fixture in New Orleans' skyline, while the new Liberation Pavilion will add three levels exploring the closing months of the war and immediate postwar years, plus an explanation of how it links to our lives today. The museum is available for event rentals and also has historians on hand for lectures and presentations. 
Vue New Orleans: This rooftop bar recently opened atop downtown's SpringHill & TownePlace Suites and can be rented for up to 100 guests. 
The Sazerac House: With private event space overlooking the historic French Quarter, The Sazerac House, which opened in 2019, pays homage to one of America's oldest cocktails with roots in New Orleans. 
JAMNOLA: New Orleans' first experiential pop-up venue that stands for "Joy, Art & Music" has 12 exhibits that celebrate the iconic art, music, food and theatrics of New Orleans from 20-plus local artists and creative partners. The venue is 15 minutes from the French Quarter, and rentals of its 5,400 square feet of space are available. 
Audubon Aquarium of the Americas: A $34 million renovation of the aquarium is underway, adding a new entrance and lobby area along with an additional 17,000 square feet of new exhibit space. The facility offers numerous indoor and outdoor spaces for events. 
With a wide variety of accommodations to choose from and so many singular venues, it may feel overwhelming when considering meeting options for New Orleans. The New Orleans & Company team has integrated its sales and services teams to better assist meeting planners and wants to be the partner that planners can rely on to help customize an event with special NOLA flavor.  
"We are really taking that role of consulting, advising and understanding the customer's purpose and agenda—think purposeful partnership and pairing the right experiences to meet the customer's objective," Turner said. "If a customer comes to town and we take them on the site visit, our team really takes the time to understand their objectives and pair New Orleans to those needs.  
"The creativity of our culture pairs with innovation and science. People leave with memories and shared purpose. When the years go by, you remember an experience. That's a big part of what we're doing," she added. 
Corporate Social Responsibility 
As attendees adopt a more intentional travel mindset, New Orleans is offering corporate social responsibility (CSR) activities that shine a light on local initiatives.  
"The South is impacted by climate change as much as any place on the planet," Leger said. "Certainly, a lot of people are talking about sustainability efforts, and we are really proud of the oyster shell recycling program with the Coalition to Restore Coastal Louisiana." 
The Coalition to Restore Coastal Louisiana (CRCL) collects shells from New Orleans-area restaurants to restore oyster reefs and shoreline habitat in Coastal Louisiana and has become one of the largest shell recycling programs in the nation following its launch in 2014. As of May 2021, CRCL has collected over 5,000 tons—or 10,000,000 pounds—of shells from 43 local restaurants. 
Louisiana produces one-third of the nation's oysters, according to CRCL, and 100% of the oysters collected are returned to Louisiana waters mostly to help construct oyster reefs, which act as buffers to wave action, sea-level rises and storm surge; provide habitats for animals like crabs, fish and birds; and keep the water clean by filtration (a single oyster can filter up to 50 gallons of water a day). Groups can volunteer at shell bagging events to make a direct impact on Louisiana's ecosystems. 
"There are also opportunities to replant Cyprus trees; reforestation programs are available to those who come to visit," Leger added. "This protects our citizens, and we also get to celebrate that spirit of innovation that our community has built up, and the resiliency of it." 
[Related: How Baton Rouge Can Give Your Meeting an Authentic Louisiana Experience]
Hidden Gems 
Even if you've brought an event to New Orleans in the past, Leger challenges planners who think they know the real New Orleans to readjust that mindset and be open to exploring lesser-known parts of the city. 
"A lot of times people come and haven't spent time at City Park and haven't even been exposed to all of the
architecture and museums in the French Quarter," Leger offered. "[We're] continuing to bring some of those things forward as opportunities for engagement and trying to tell the story of a city that has so many things to offer and remind people that you don't have to get it in all in this visit; you can come back." 
City Park, for example, is a 1,300-acre public park that is 50% larger than Central Park in New York City. Its 900-year-old oak trees and New Orleans Botanical Gardens are inside, providing ample greenspace for nature lovers, and planners can work with City Park staff to host private corporate events within. Museums like Louisiana Children's Museum and the city's oldest fine arts institution, The New Orleans Museum of Art, are also within the park.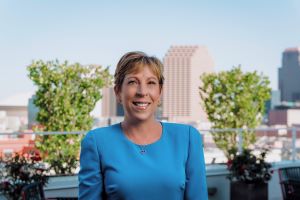 "When you have something as culturally rich as our city, you fear that sometimes that you get focused on the lowest hanging fruit," Leger said. "So, there's a recommitment by our team to dig deep and tell the fullest story that we can." 
As meetings bounce back, Turner is already seeing a variety of groups coming to New Orleans and seeing it in a new light first-hand.  
"[We've had] a wide scope, like the men's Final Four and our well-known festival season to medical to educational to engineering to human resources [meetings]. I see all kinds of disciplines in the meetings world," she said. And for a city that thrives on hospitality, local vendors and meeting professionals are welcoming group business back enthusiastically. 
"Coming together is really a major part of our lives locally, and I think it's why we enjoy hosting people so much," Leger added. "In a time like this that has been so challenging, to be able to come together in New Orleans in a celebratory fashion is even more special than it was before. 
"The whole idea of meetings is to bring people together so something positive happens, and that's what we do here. I think we all had taken that for granted before." 
Connect
New Orleans & Company 
(800) 672-6124 
Read this next: Delectable Group Dining Options in Louisiana