Saddle Up for These 5 Unique Offsite Options in Plano, Texas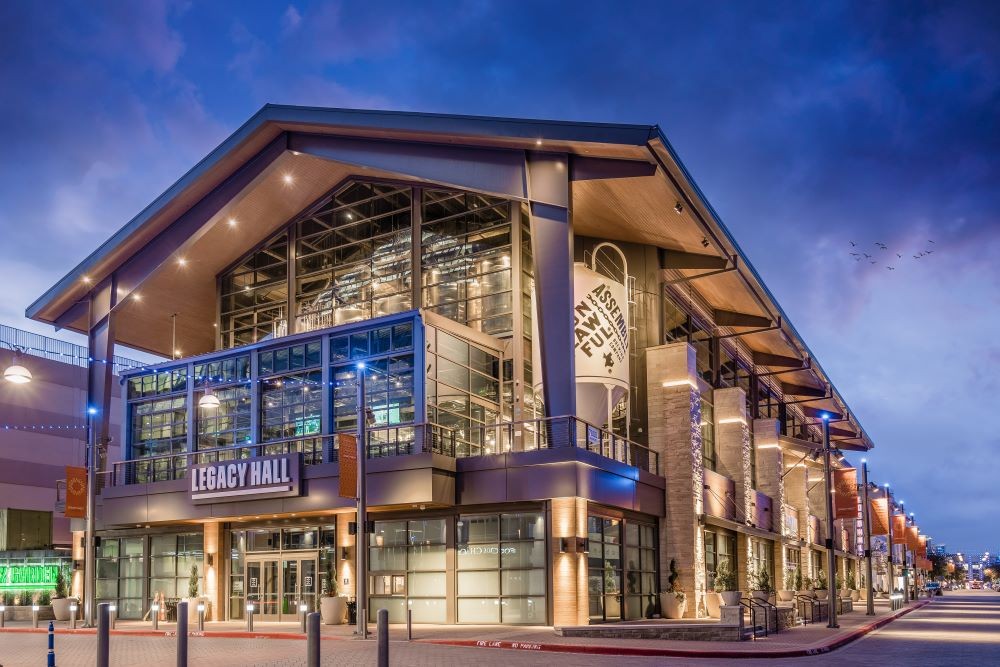 Legacy Hall, Credit: Legacy Hall.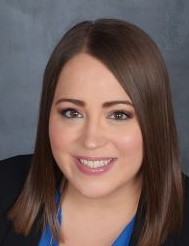 With four walkable entertainment districts, including three located right in the city's convention district, Plano, Texas, offers plenty of offsite options for meetings and conventions groups that want to bust out of their daytime meeting spaces for a little fun with fellow attendees.
"I think what's really fun about coming to Plano is the variety of dining options," said Marisa Obando, SMERF and government sales manager for Visit Plano. "We have over 1,000 restaurants in the city of Plano. What's really unique, too, is that they're not just something that you're going to find in any of the other surrounding cities. There's a lot of restaurants and cuisines that are local just to our area—anything from a local brewery that you can take a growler back to your hotel room if you'd like, or a Hungarian restaurant and different types of [cuisines] that you can try that you can't get anywhere else."
Following are five unique venues that could be a good fit for your group while holding a meeting in Plano.
[Related Podcast: Why Plano, Texas, Is a Good Bet for a Variety of Groups]
For those in your group who just can't decide what cuisine they're in the mood for, Legacy Food Hall has it all. This one-of-a-kind artisanal food hall in the Legacy West shopping and entertainment district lets attendees mingle and wander by 20 food stalls serving everything from local favorites to lobster rolls, sushi, old-fashioned hamburgers and even duck-fat friend chicken.
Thirsty? Legacy Hall—named the No. 2 best new food hall in the nation by USA Today in 2019—also offers an onsite brewery. Groups can enjoy live music at its outdoor entertainment stage. 
Legacy Hall, which is located within walking distance from Renaissance Dallas at Plano Legacy West and less than a mile to the Dallas/Plano Marriott at Legacy Town Center and the Hilton Dallas/Plano Granite Park, can accommodate up to 2,500 for an event, including a concert experience. Legacy Hall can curate events that include live entertainment, a bar package and catering from any of its 20 restaurants.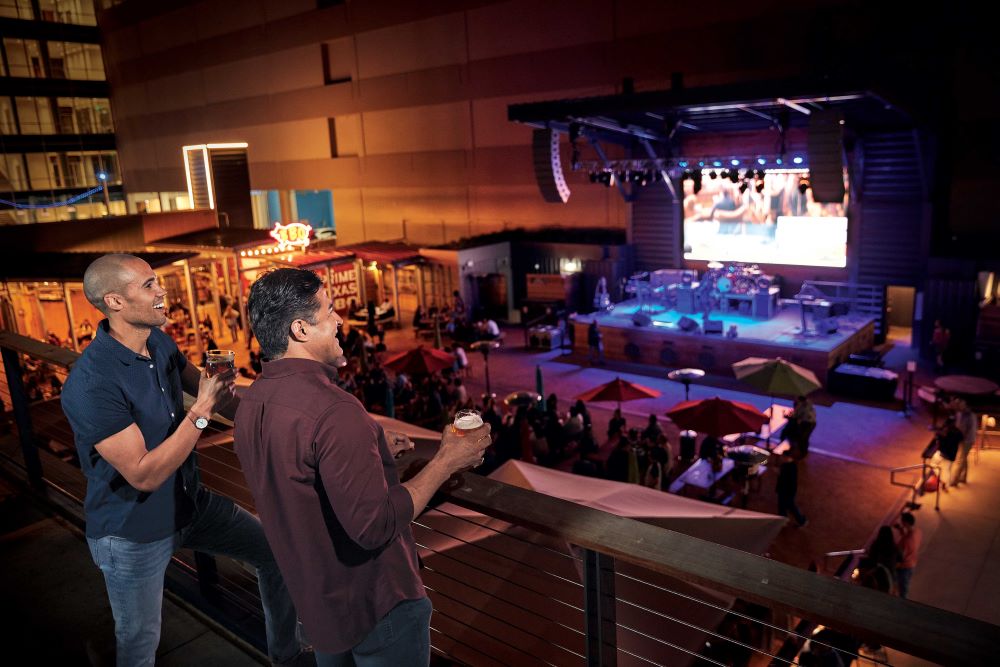 [Related: Plano Is Putting on a Show for Groups in the Metroplex]
This truly unique, only-in-Texas venue is described as being "tried-and-true Texas with an urban refresh."
Offering locally sourced farm-to-table cuisine with a Lone Star twist, attendees can settle down to a plate of whiskey-barbecued ribs, chicken-fried steak, Texas-raised beef, pork belly "burnt ends," fried green tomatoes, cornmeal-fried Texas Gulf oysters and even mini elk tacos, among other favorites. 
Private events can utilize Haywire's unique Airstream Terrace seating area and tents that evoke a glamping experience right in the venue. Information and capacities for its dedicated group venues include the following:
Whiskey Lounge: This semi-private lounge occupies the entire first floor and boasts a floor-to-ceiling wall of whiskey, along with a fireplace. Groups of up to 75 for a cocktail reception can rent the whole floor or smaller groups can reserve a smaller, semi-private area.
Maverick Room: This second-floor venue can hold up to 50 guests and features an adjacent patio overlooking the Legacy West entertainment district. 
Box Garden Terrace: A good spot to overlook one of the many concerts that are held in Legacy Hall's Box Garden, this outdoor, climate-controlled patio venue can accommodate 70 seated and 100 for a cocktail reception.
Rooftop Airstream Trailer, Fireplace and Airstream Terrace: This is the spot where attendees won't be able to resist snapping selfies for their Instagram feed. Groups can reserve only the Airstream trailer or add the adjacent fireplace and outdoor seating area to accommodate up to 25 guests. Groups can reserve the whole terrace for gatherings of up to 70. 
Rooftop Deck, Lounge and Terrace: Rental of the entire rooftop is available for a buyout for up to 60 (50 seated) or a semi-private area for a cocktail reception for 20.
Haywire is located at Legacy West next to Legacy Hall and is within walking distance to the Renaissance Dallas at Plano Legacy West. Haywire is also less than a mile to the Dallas/Plano Marriott at Legacy Town Center and the Hilton Dallas/Plano Granite Park.
A variety of thrills are on tap at PINSTACK, billed as North Texas' first state-of-the-art bowling and active entertainment destination. This 50,000-square-foot facility boasts a 28-lane bowling alley, a ropes course suspended 20 feet above the venue's gaming area, two-story laser tag, bumper cars, six lanes of LED-lit rock-climbing walls and hundreds of interactive games.
In between bouts of adrenaline filled activities, attendees can enjoy dining at PINSTACK's chef-driven restaurant, which also serves craft cocktails. Outside features a bar, covered patio with fire pits , a gelato bar and big-screen TVs.
Private event highlights include the availability of eight VIP bowling lanes, catered full-service banquet options and a private room with AV capabilities. The venue can accommodate up to 200 in a private VIP suite.
PINSTACK is located less than three miles to Plano's three primary convention hotels and is closest (two miles) to the Dallas/Plano Marriott at Legacy Town Center.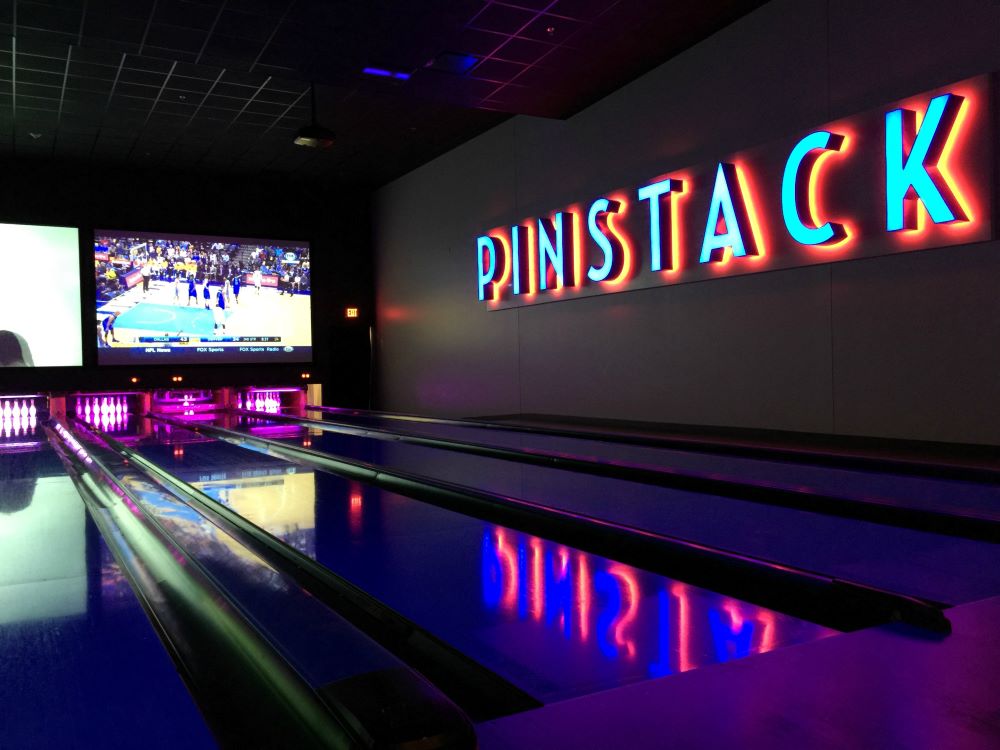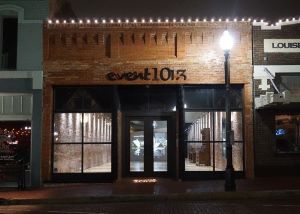 This Texas Historic Landmark building has lived a number of past lives since it started as the Mathews department store in 1906. Its transformation to a restaurant began in 2009, but it stays true to its roots with a brick facade and interior.
Located in the Historic Downtown Plano Arts District (about 14 miles from the primary convention hotels), groups can buy out the entire building, which includes two main venues: the Main Gallery, contained in the original brick and hardwood storefront; and the Raw Garden, a more casual, organic indoor garden space. 
All tables and chairs, including several large pieces of the original store's furniture, is offered on a complimentary basis for group rentals, as is audiovisual equipment and use of the catering kitchen.
Event1013 has a maximum capacity for 170 for a sit-down dinner, with 198 able to be accommodated for a cocktail reception. The venue also features a dance area.
Another Downtown Plano Arts District historic option located about 14 miles from Plano's convention district, Saigling House is the home of the ArtCentre of Plano. The original home was completed in 1918 and was turned into a public facility in 1981.
Private event highlights include the display of art from the presiding artist and venue options include the art galleries (with a capacity of up to 250 guests); upstairs classrooms; a performance deck; a bandstand and dancing area; private outdoor restrooms; a catering kitchen and prep room; AV availability; a wraparound porch; and a gazebo.
Group capacity can be increased by another 200-plus guests by incorporating Saigling's outdoor performance deck, located on landscaped grounds that featured lighted trees to add to the festive atmosphere.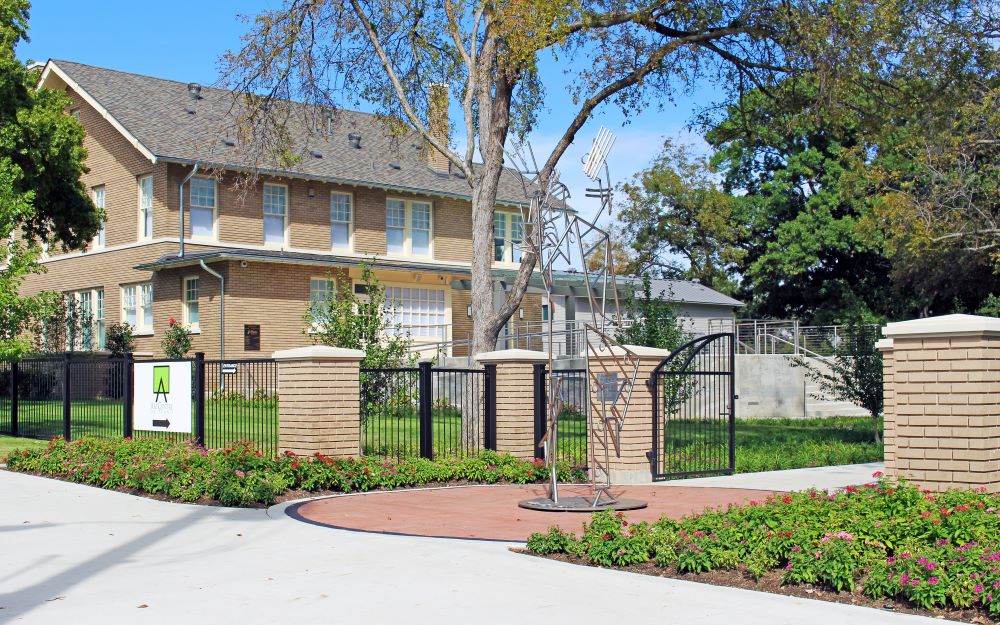 * This article was produced in collaboration with Visit Plano.
Read Next: These Texas Brands Add Authentic Flavor to Group Agendas