Why Plano, Texas, Is a Good Bet for a Variety of Groups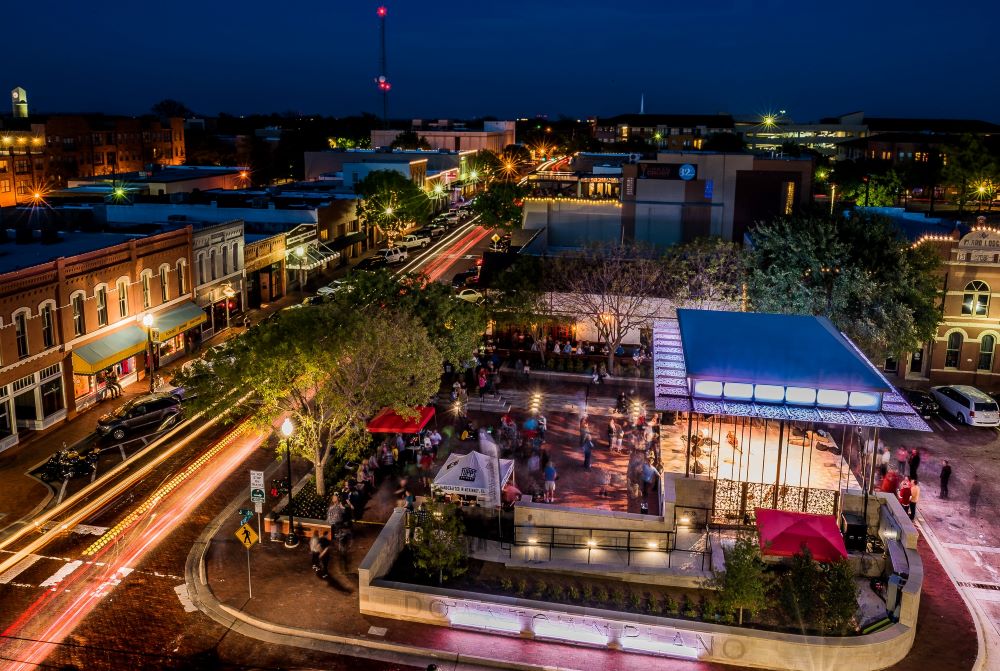 The Dallas-Fort Worth Metroplex is a centrally located meetings mecca with attractions ranging from big-city amenities such as world-class museums to charming small towns with only-in-Texas appeal, to suburban communities filled with facilities that are purpose-built for large meetings and events.
Plano is a Metroplex city that offers a little bit of it all, and also boasts close proximity both of the region's major airports as well as downtown Dallas.
Meetings Today sat down with Visit Plano's Marisa Obando, SMERF and Government sales manager for the DMO, to discover why Plano is be a good fit for a wide range of meetings across many segments.
Listen to the episode:
[Related: Plano Is Putting on a Show for Groups in the Metroplex]
Transcript:
Tyler Davidson: Hello and welcome to this Meetings Today Podcast. I'm Tyler Davidson, vice president and chief content director with Meetings Today. Welcome. We have a really great guest from Visit Plano. Marisa Obando, she's the SMERF and Government sales manager at Visit Plano. Thanks for joining us, Marisa.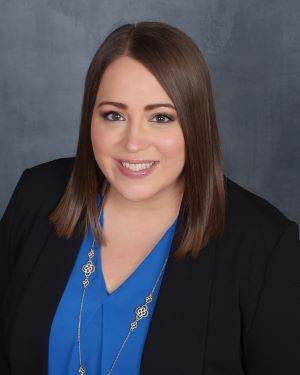 Marisa Obando: Thanks for having me, Tyler.
Tyler Davidson: So, why don't you, for people who aren't very familiar with Plano, tell them what it offers as a meetings destination? Why don't give them a brief description of the city?
Marisa Obando: Yeah, so Plano, Texas, is in the DFW metroplex. We're about 30 minutes north of downtown Dallas and about 20-25 minutes from both Dallas Fort Worth Airport and Dallas Love Field airport. So, we're very easily accessible.
Tyler Davidson: Great. And then all of the attributes and amenities that the Metroplex has to offer are relatively close by, right?
Marisa Obando: Yes. It's an easy way to get here—a straight highway drive from the airport, so easily accessible to get to/from wherever attendees are coming from. What I think is really unique about our area is our walkable entertainment and dining districts. We have a saying that "It's all here in Plano," and I truly believe that. Once your guests arrive in the city to one of our convention hotels, the entertainment districts that are right outside of the hotels' front doors are endless.
So, whether it's different restaurant cuisines or different shopping options, or patio or live music, there is a variety of things to do for people of all ages, right out front of the hotel doorstep.
[Related: These Texas Brands Add Authentic Flavor to Group Agendas]
Tyler Davidson: And you could probably take advantage of the destination's agreeable weather to do a lot of outdoor events.
Marisa Obando: Yes. So, obviously, patio dining is a must, especially in these times we're in now—everyone wants an outdoor or flexible option. You know, it's sunny pretty much 90% of the year here in Plano, so why not enjoy a nice refreshing cocktail on the patio? Listening to a live local artist, it's definitely a must-do for the Texas area for sure.
Tyler Davidson: Great. What would be maybe your typical meeting client who comes in? What types of groups like Plano as a destination?
Marisa Obando: So, we really are equipped to handle all types of markets. We have a huge mecca of corporations that are housed here in Plano. Toyota is one of the most recent organizations that moved their corporate office to Plano, five years ago. So, we're great for the corporate business traveler. 
We're also great for the social market, which is the market that I handle. And you know, lots of options to do while you're onsite at the meeting and also in the area. 
We do also handle the association market and then the sports market. We have a huge youth sports number here in the city of Plano as well, with several different fields and options for the youth sports divisions as well.
Tyler Davidson: Right. And what are some of your major hotels that groups use?
Marisa Obando: We have a little over 50 properties total in Plano, but we have three conference convention properties. Those of which include our Hilton, Dallas Plano Granite Park—we also have our Dallas/Plano Marriott at Legacy Town Center and then our Renaissance Dallas at Plano Legacy West. They are the three conference and convention hotels.
What's really great about those three properties is they're all nestled into those entertainment districts I was talking about earlier. So right outside of their front doorsteps is a plethora of dining options, anything from fine dining steak houses to a burger joint or a tacos Tex-Mex location. 
And then the same thing goes for shopping. So, you know, a lot of the social groups, or corporate events, that come in; if you didn't pack enough, or if you need something on the go, there's locally owned boutiques. We've got anything from Levi's all the way up to Louis Vuitton in one of our entertainment districts called Legacy West, and then if you go to downtown Plano, there's some small charm, locally owned businesses as well, with a variety of merchandise that's only available in Plano.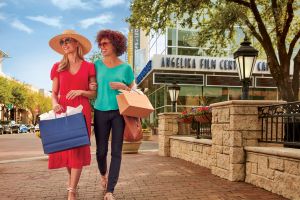 Tyler Davidson: And what is some of that merchandise? When people go into Plano, what do they want to come back with as a memento, or maybe indulge in when they're there?
Marisa Obando: I think what's really fun about coming to Plano is the variety of dining options. We have over 1,000 restaurants in the city of Plano. What's really unique, too, is that they're not just something that you're going to find in any of the other surrounding cities. 
There's a lot of restaurants and cuisines that are local just to our area. Anything from a local brewery that you can take a growler back to your hotel room if you'd like, or like a Hungarian restaurant and different types of things that you can kind of try that you can't get anywhere else.
Tyler Davidson: And your main convention facility is the Plano Event Center, right? And I understand that's undergoing a fairly major renovation. Maybe describe what that renovation is going to entail and any salient facts about the venue.
Marisa Obando: Yeah, so our Plano Event Center is our city's convention center. It is a little over 86,000 square feet of event space. The exhibit space ballroom is a little over 21,000 square feet of column-free carpeted space, which obviously is important for those large conventions. They recently did a renovation in the inside of the Plano Event Center not too long ago. 
And coming up, we have about a $1.85 million courtyard renovation. So that is going to not only give a complete facelift of the outdoor space, including paving and lighting and furniture and outdoor fireplace, audiovisual capabilities, but it's also going to open up the space to give you more flexible meeting space.
We're finding a lot of clients nowadays that are looking for a unique experience for their event, so whether that's going outside to get that natural light and fresh air instead of being in the meeting space all day, this renovation—we're really excited about it because it is going to give a head up to some of the other event facilities in the area that maybe don't offer that flexible outdoor/indoor space. 
So, we're really excited for that to come forth, not just for the social market, but also for corporate networking receptions or education events that maybe you just need a brainteaser outside to get some, you know, vitamin D. So, we're really excited for that to be completed.
[Related: New Developments Abound in Fast-Growing Dallas-Fort Worth Metroplex]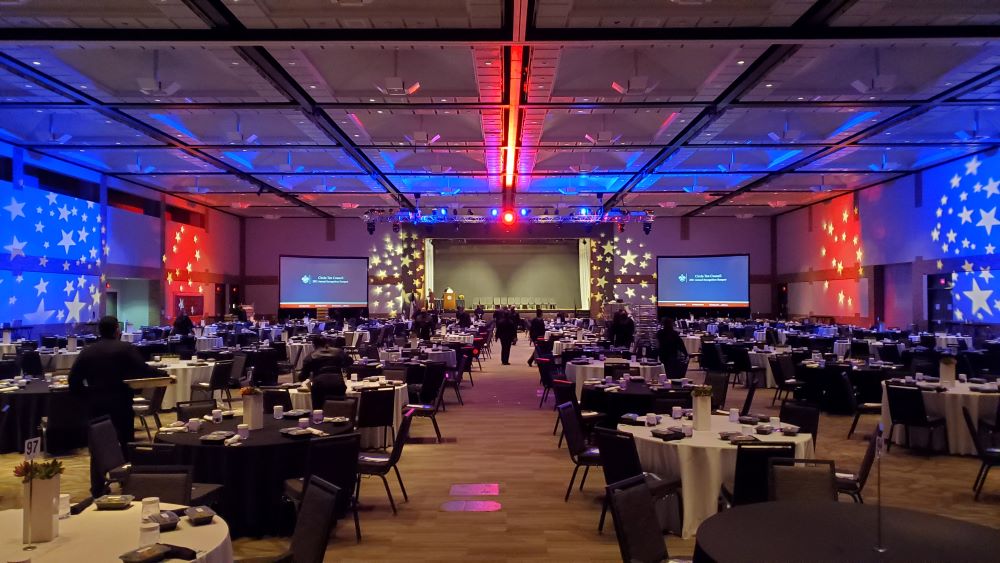 Tyler Davidson: Yeah, that's great. So that will add really the possibility of having more outdoor program components?
Marisa Obando: Yes, for sure.
Tyler Davidson: Excellent. And then, what do you think people should do? Say I'm a planner and I'm taking a group to Plano. What are maybe two or three things you definitely think I should do with my group?
Marisa Obando: Yeah, well, the first thing you should do is contact Visit Plano. In addition to contacting us, we do have a full-service servicing department, so we can offer resource guides for your attendees if you're looking for a specific activity or things to do. Those are things that we offer free of charge. And so, there's nothing to utilize those services—that's an added bonus of going through your CVB. 
And some of the unique venues that we have to offer I think are fun for someone to experience the city. Legacy West is one of our newest entertainment developments, so that has anything. Once again, going back to shopping—anything from that Levi's all the way up to Gucci, over 20 restaurants, spas, a beauty bar.... So those are great for a scavenger hunt. 
Sometimes we have an ongoing event that takes place once a month in that development that's called the Happy Hour Hike, where people stop at different locations to do an appetizer and a beverage sampling, and then also shopping the stores. So, it's kind of something fun and unique.
And in that Legacy West development is one of my favorites—the Legacy Food Hall, which is an artisanal food hall. So, it's a three-story food hall that has about 20 different eateries, ranging from anything from barbecue to tacos to pizza to duck-fat fried chicken. 
So, definitely a good variety for groups that don't know what they want to eat. You don't really have to pick because there's a lot of options there.
[Related: Iconic Texas Filming Destinations That Add Box Office Appeal to Meetings]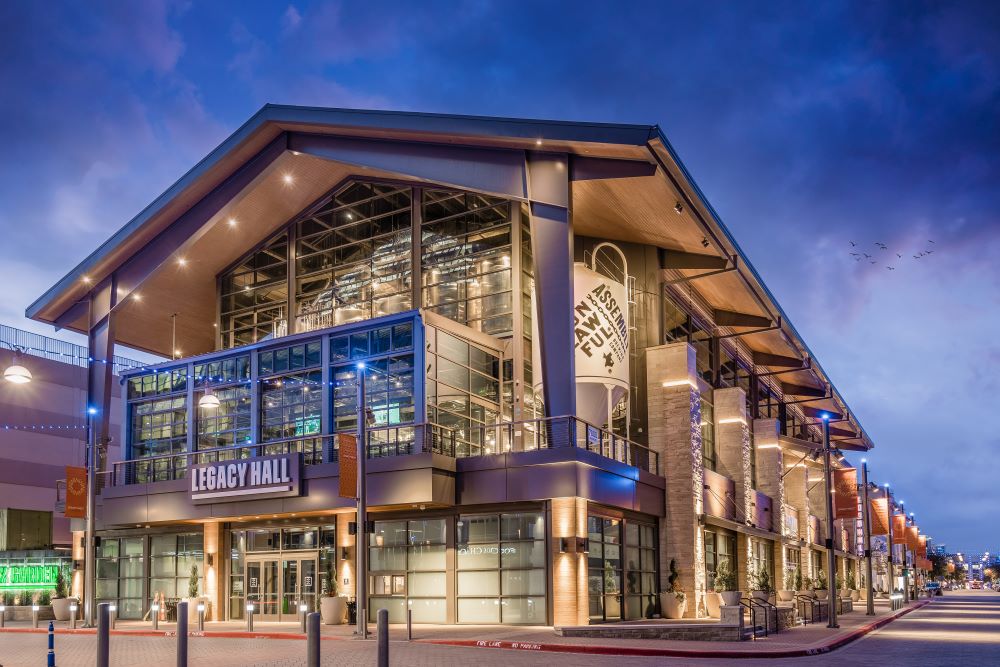 Tyler Davidson: Those are sort of all the rage. Now in destinations...
Marisa Obando: It's nice because I know I hate picking a place to eat, and I usually always get tasked to do that. So, it's kind of fun; you get like a little Hall Pass, is what they call it, and the planner can load however much dollar value they like on the Hall Pass card, and then they can use it at any of those stalls. So, it's not, "Let's just serve the whole group, you know, chicken and pasta for dinner." It's actually like, "Oh, I want to have...I'm in Texas, I want to try Tex-Mex, or I want to try, you know, the waffle bar—I'm going to skip dinner and just go straight for dessert. 
So, it's kind of fun, because everyone can have a unique experience on their own as well. And then they have a huge box garden—going back to the patio dining. There's a huge box garden that's attached to Legacy Hall. That is their outdoor patio area, which has live music every Friday and Saturday night. They do trivia nights, they have game nights, and all of that space is rentable, which is kind of cool and unique as well. So, you could rent the outside portion, you can rent a floor at a time if you'd like as well. And then there's three or four different bar facilities in that venue, too. So that's definitely one of the standouts for a group. 
In addition to those places, we also have the Boardwalk at Granite Park, which is a really unique kind of boardwalk setting with colorful Adirondack chairs all throughout. There's firepits, sometimes they have live music, and then each of those restaurants have patio options as well. And then you can actually take your cocktail on the boardwalk while you're waiting for your table. So, you can kind of hang out on the boardwalk per se, which is next to a really pretty water feature. And then the shops that Legacy is full of and, once again, more restaurants.
So, there's definitely not a shortage of dining options. And more shopping. They have a lot of unique only-Plano specific shops. And then they also have things that you can find anywhere. They also have a comedy club, which is something kind of fun and different for someone that wants to maybe not necessarily go to a bar per se, but wants kind a fun, lively atmosphere. 
And I haven't done this yet, but it's maybe on my bucket list, but one of the cool things is that we have a Go Ape, which is a tree ropes course, and that is actually located at our Oak Point Park & Nature Preserve, which is a little over 800 acres, and they have like 40 Different obstacle courses. So that's perfect for groups, too, if you really want to see how much you trust your team.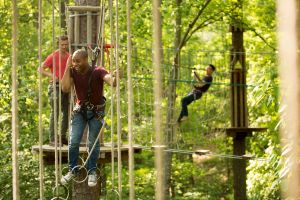 Tyler Davidson: Well, sounds like there's no shortage of things to do for a group that visit there.
Marisa Obando: Yeah, no, for sure. I think once you get here—like I was kind of touching on earlier—-once you get here, you do realize it's all here. 
You know, we're close enough to the city, to where you kind of do get that city vibe. It's a vibrant location. 
You know, whether you're here on a Tuesday night or a Saturday night, you can just feel like the vibrancy of the city and things to do. So, once you're in Plano, you're really not having to go elsewhere to find something to do or something to eat, or somewhere to shop. You know, we really truly do believe that it is all here.
Tyler Davidson: Well, awesome. Thanks for joining us today, Marisa.
Marisa Obando: Thank you so much for having me, Tyler. I really appreciate it. And anytime I can share anything about our little-big-city vibe with our suburb, small-town feeling, happy to do it.
Tyler Davidson: Awesome. Thanks a bunch. I appreciate it.
Marisa Obando: Thank you.
Tyler Davidson: That was a that was Marisa Obando, SMERF and Government sales manager at Visit Plano. Thanks for joining us for this Meetings Today Podcast. If you're interested in any of the other podcasts we've done, head over to MeetingsToday.com, and then check out our podcast section where we have numerous podcasts featuring industry thought leaders I think you'll find interesting. 
So, whatever you're doing with the rest of the day, go out and make it fun, and thanks for joining us.