Mexico's Largest Hotel Chain Is Undergoing Major Changes and Expansion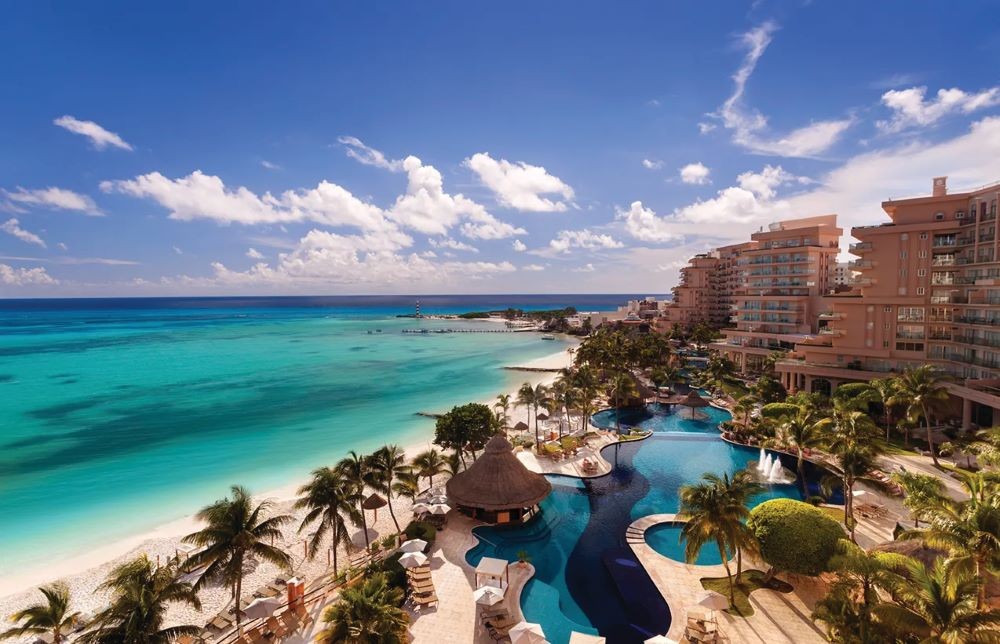 Grand Fiesta Americana Coral Beach Cancun All Inclusive Spa Resort
Posadas, the leading Mexico-based hotel group and parent company of the major meetings and incentives brand Fiesta Americana Grand Meetings Mexico & Beyond, is set to change its corporate-brand name and greatly increase its efforts in sustainability.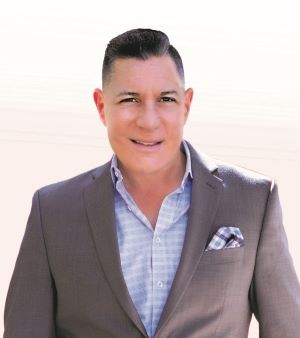 "There's new excitement with the company, and we're going to be changing the corporate brand—the name Posadas is going to be updated," said David Manzella, senior vice president of sales and marketing at Posadas, who represents its Live Aqua, Grand Fiesta Americana, Fiesta Americana and The Explorean brands. "The new name is really going to be highly focused on the hospitality and loyalty side of the company. Posadas has been around since 1969 and they've represented a variety of different entities, but the new brand will be really focused and geared to hospitality and the loyalty around that with our guests.
"The meeting component is not changing, although Fiesta Americana Grand Meetings Mexico & Beyond branding may be redefined," Manzella noted.
The Posadas name change is expected to be rolled out in September 2022, but no information about what the new name will be was available at publication time.
Aside from the decision to change the corporate-brand name, the hotel company has been very active during the pandemic era. 
[Related: U.S. Labor Shortage Affecting Your Meetings? Try Mexico and Caribbean All-Inclusives]
"We're exploding right now. We're seeing tremendous growth," Manzella said. "All of the things we've been doing in the last two years are really paying off. We're hiring people and bringing them on board. Our RFPs are up over 60% from where we were last year at this point, and we're doing more product knowledge customer trips and sales calls to remain active in the marketplace.  
"Posadas has over 180 hotels and resorts, and we'll be closer to 300 in the next three
or four years, and have put a tremendous amount of capital back into our existing portfolio," he added. 
Major renovation projects which will be completed in 2022 at Fiesta Americana properties include renovated meeting space and a new pool bar at Fiesta Americana Puerto Vallarta All Inclusive & Spa, three new restaurants at the Grand Fiesta Americana Coral Beach Cancun-All Inclusive, and a new spa at Grand Fiesta Americana Los Cabos All Inclusive Golf & Spa. 
Upcoming additions to the Posadas and Fiesta Americana Grand Meetings Mexico & Beyond portfolio include the following: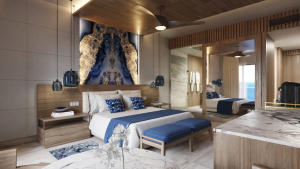 Live Aqua Beach Resort Riviera Cancun, with 452 rooms, 18 restaurants and bars, and more than 45,000 square feet of function space. 
Grand Fiesta Americana Riviera Cancun, with 600 rooms, 18 restaurants and bars, and more than 45,000 square feet of function space. 
Live Aqua Beach Resort Playa Mujeres (Cancun), with 421 rooms, 11 restaurants and nine bars, and more than 35,000 square feet of function space. 
Live Aqua Valle de Guadalupe, located in northern Baja's wine country, with 69 rooms, two restaurants and three bars, and more than 17,500 square feet of function space. 
As part of the new brand, and an extension of current efforts, a big emphasis will be placed on reflecting the regional characteristics in which each property is located, from gastronomy to cultural experiences.
"We're different than our competitors because we're unique not only brand-wise, but also to each of the destinations where our resorts are found," said Charlie Ettridge, managing director of Lightbox Marketing & Advertising, which represents Fiesta Americana Grand Meetings Mexico & Beyond. "We respect the culture, we respect the people, we want you to truly have a unique experience in each destination you visit. We have a responsibility to the people we employ and the people in the communities in which we're in, and the new brand will be focused around that." 
Major Sustainability Push 
In addition to the corporate-brand change, the hotel company is also placing a major emphasis on sustainability with its Meaningful Travel initiative. 
According to Manzella, Posadas' sustainability push is a three-tiered strategy that also focuses on social and economic sustainability, in addition to green initiatives. 
"People are looking for a brand that connects with their values and beliefs," Manzella explained. "To build on that, Posadas Foundation really looks at the community; to give back to that community, the community at large and our own employees."
Read Next: Investments by Major U.S. Hotel Chains Reveal They're Bullish on Mexico