New and Renovated Mid-American City Escapes and Country Getaways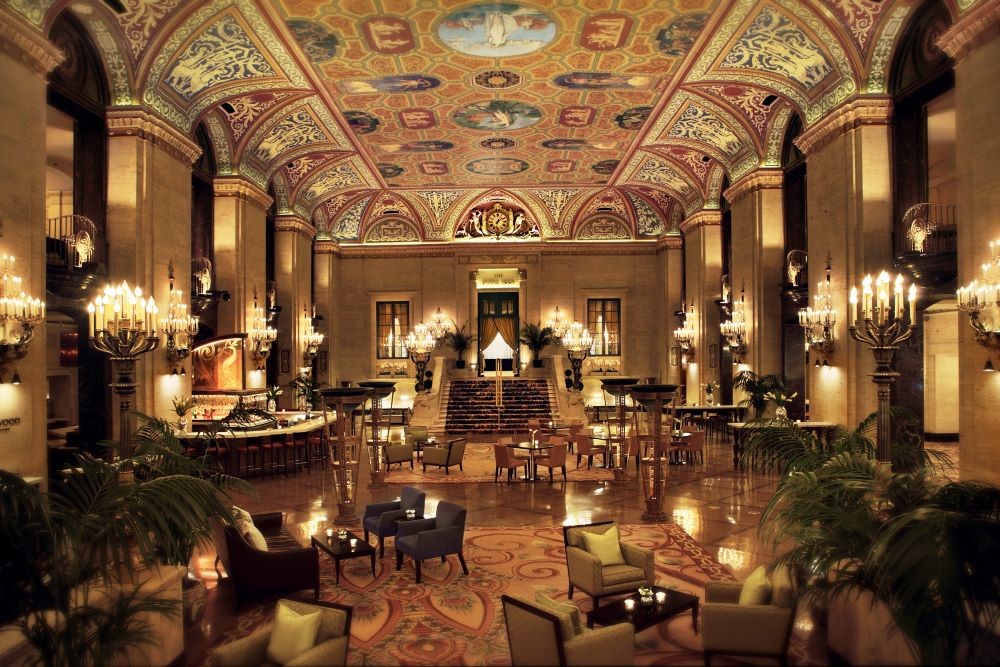 Illinois  
After a $60 million redesign of its guest rooms and public spaces, Park Hyatt Chicago has resumed operations and opened its doors once more. Located on Michigan Avenue, the property, built in 1980 as the first Park Hyatt hotel, has stood as a landmark destination steps from Water Tower Park since it welcomed its first guests.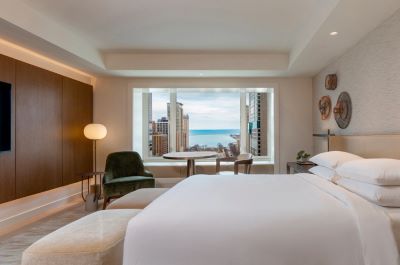 The hotel offers 146 reimagined rooms and 36 uniquely designed suites staying true to the hotel's original vision of personalized service, renowned and curated art and design, and F&B true to Chicago culture. The renovation also refreshed the hotel's lobby, including updates to The Library and the hotel's welcoming lounge space, as well as a new art program spotlighting some of Chicago's creatives and spa enhancements. 
Park Hyatt Chicago offers 5,000 square feet of luxurious meetings and events space, featuring designer finishes, custom catering and audiovisual support. The 2,870-square-foot Grand Salon Ballroom can host up to 250 guests; Salon prefunction's 2,800 square feet of space can accommodate 200; and smaller spaces like The Drawing Room are ideal for groups of 50 or fewer to gather. 
[Related: Chicago's Meetings and Events Industry Thrives With Local Partnerships]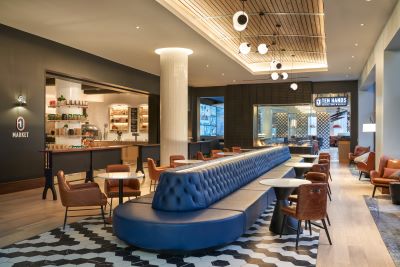 Indiana
Situated in the heart of the city, The Westin Indianapolis welcomes guests with transformed spaces and new offerings after finalizing a multimillion-dollar renovation. The extensive, property-wide project reimagined the hotel's public spaces and meeting venues, as well as all 574 guest rooms, and brought new dining venues and additional event space to the city.
The Westin Indianapolis is connected to the Indiana Convention Center & Lucas Oil Stadium (ICCLOS) via skyway access, which offers an additional 566,660 square feet of exhibit halls, 113,302 square feet of meeting rooms, and 62,173 square feet of ballrooms, according the ICCLOS Facility Guide. 
The renovation also includes an overhaul of the hotel's 42,500 square feet of meetings and events space, with new decorations speaking to the landscape and history of Indianapolis in the fall. The Westin Indianapolis unveiled a brand-new 3,500-square-foot event space, Capitol Overlook, located on the hotel's second floor and showcasing panoramic views of the Indiana State Capitol.
Other spaces include the 16,400-square-foot Grand Ballroom, which can accommodate up to 1,100 guests for seated dinners and grand receptions, and areas like the Cabinet, Caucus and Chamber rooms, suitable for smaller gatherings with capacities of 60 or fewer.
Ohio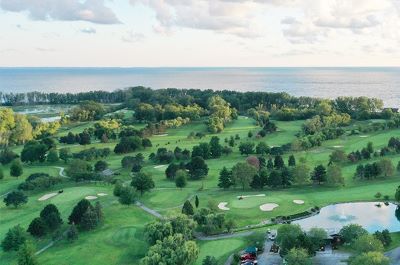 The completion of a multimillion-dollar renovation has transformed Sawmill Creek Resort into the ideal natural lakeside getaway. The Cleveland property, tucked away on 200 acres near the shores of Lake Erie, brings nature to every guest's doorstep.
The 239-room resort offers more than 35,000 square feet of flexible meetings and events space, including a 15,750-square-foot ballroom with abilities to adapt to a 2,000-attendee theater event or multiple smaller breakout rooms for smaller gatherings.
The resort also features two floors of meeting rooms and banquet halls in Sawmill Creek Lodge, featuring natural lighting, and a number of adaptable outdoor event venues, including lawns and terraces, for everything from cocktail receptions to teambuilding. 
[Related: Unique Offsite Venues to Consider for Your Next Columbus Event]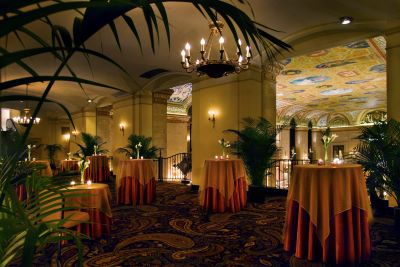 Perfectly Palmer
Following a full renovation last year during its 150th anniversary celebration, Chicago's Palmer House, a Hilton Hotel, remains a premier, sophisticated and elegant destination for meetings and events of any kind.
The 1,641-room hotel offers guests access to expansive living and entertainment areas, including a fully renovated $2.2 million heated indoor pool, award-winning cuisine, an 8,000-square-foot spa and complimentary brownie bites—a nod to the Palmer House being the proud birthplace of the chocolate fudge brownie, according to Hilton. 
The historic hotel now offers 130,000 square feet of meeting space, including the hotel's famed Empire Room and Grand Ballroom, plus two more ballrooms capable of hosting more than 1,650 attendees when combined on Chicago's Monroe Street.
The Palmer House Hilton also features 78 breakout rooms, more than 16,000 square feet of exhibition space and 11 hospitality suites, as well as a self-service connectivity station and internet access.
Read this next: Experiencing Marriott's Meet With Momentum Series in Chicago