7 Tips to Ensure Sustainable Group Dining Events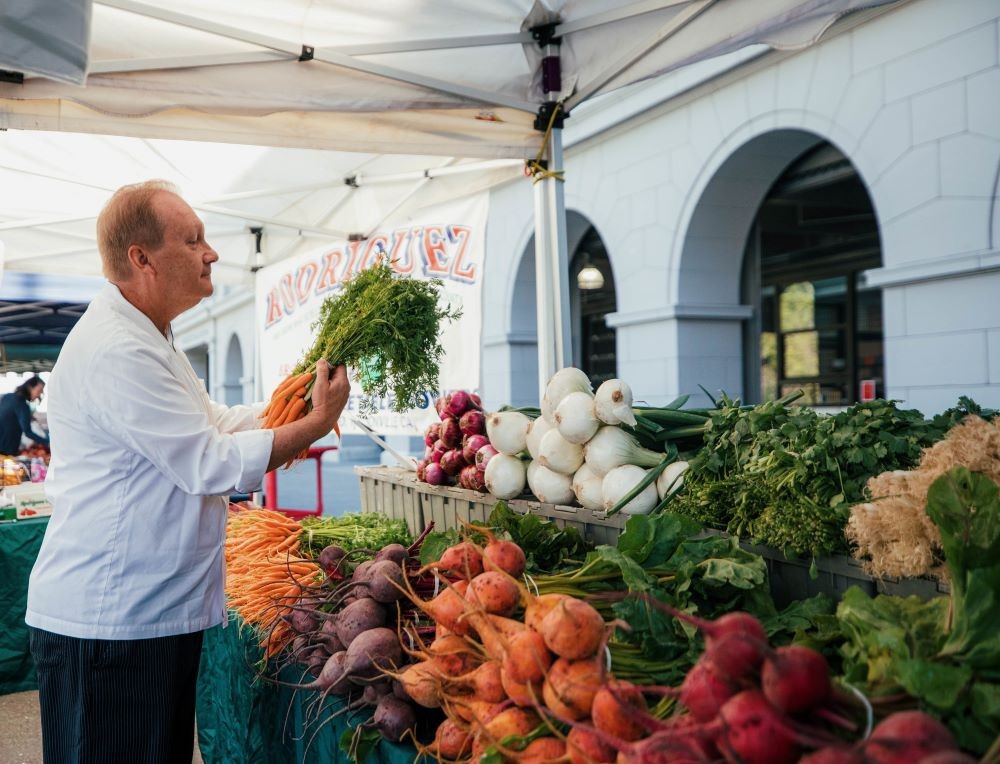 Executive Chef Victor Litkewycz, Hyatt Regency San Francisco. Credit: Hyatt Regency San Francisco.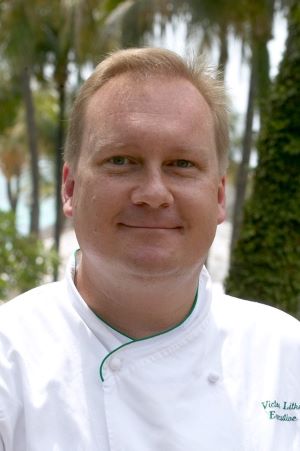 In recent years, consumers have become more conscious of how their food choices impact the environment. Everyone, it seems, is becoming more aware not only about what they eat, but how it is grown, sourced, prepared and presented.
The hospitality industry plays a large role in environmental preservation, sustainability efforts and preserving our natural resources.
Choices made by the hospitality industry can help shape healthy habits and thoughtful, sustainably sourced and prepared meals that consumers and other industries will come to demand. Seeking sustainable food options will foster local partnerships between producers and dining venues, provide healthier menu options and reduce waste. 
As a major consumer of goods and resources, businesses in the hospitality industry have an obligation to be leaders in sustainable dining efforts. I find meeting and event planners are interested in being informed on sustainability and the measures venues are taking for groups.
[Related: More Meetings Checklists]
Following is a combination of tips and trends relevant to the hospitality industry at large and specific to meeting planners.
1. Stay Informed
As consumers become more conscious of the food they eat, as well as where the food is sourced and grown, it is critical for meeting and event planners to stay informed on the sustainability efforts their venues offer to groups.
2. The Top Trend by Far Is Sustainable Packaging
Paper- and plant-based packages are becoming popular within the dining industry, given these products help eliminate plastic waste. Furthermore, planners should focus on using recyclable, compostable and post-consumer recycled products to reduce the amount of waste in circulation.
[Related: Learn 9 Prime F&B Takeaways From Events Experts]
3. Use Plant-Based Proteins Instead
This year, many planners sought to extend their menu offerings of plant-based foods. Non-traditional proteins and plant-based proteins such as "beyond/impossible" meats, tofu and tempeh cater to health-conscious consumers because animal-based foods have a reduced role.
4. Ask Questions About Food Sources
To keep sustainability top of mind, inquire with the hosting venue about where it sources its food, ask whether it sources responsibly, and find out if it has a sustainability program. Additionally, planners should question if the venue limits single-use disposables, uses recyclable or compostable products, or has a food waste or donation program. 
5. Incorporate Local Food
Meeting planners should encourage venues to publish local food partners on their menus along with menu item descriptions so guests and planners will know where venue sources its food. Knowing where their food originates puts guests at ease.
[Related: 7 Tips for Staying Safe AND Sustainable As We Resume In-Person Events]
6. It Can Get Challenging
If planners don't see evidence of food sources on menus, they should challenge the venue to find local partners for their cuisine, even if this means altering the menu. This will support local farmers, provide fresh items to guests and reduce costs and environmental strains of importing products from longer distances.
7. To Thine Own Sustainability Be True
Event planners should consider developing their own sustainability philosophy. By having a philosophy, it allows a planner to be transparent with consumers regarding the venue's sustainability efforts. When creating a sustainability philosophy, planners should be sure it reflects local efforts regarding environmental responsibility and natural resource preservation.
A Case Study and a Case-In-Point
Hyatt Regency San Francisco recently hosted a large group of environmentally conscious guests for four days of breakfast-lunch-dinner. This group challenged the venue to write menus comprised of food sourced as much as possible from a 100-mile radius of the hotel. Although a daunting task, in the end we were able to source 98% of our products locally and created signage at each buffet highlighting on a map where each ingredient was sourced. 
Read Next: F&B Revolution: From Upcycled Food to Eliminating Meat at Meetings