The Neu Project Champions More-Neuroinclusive Events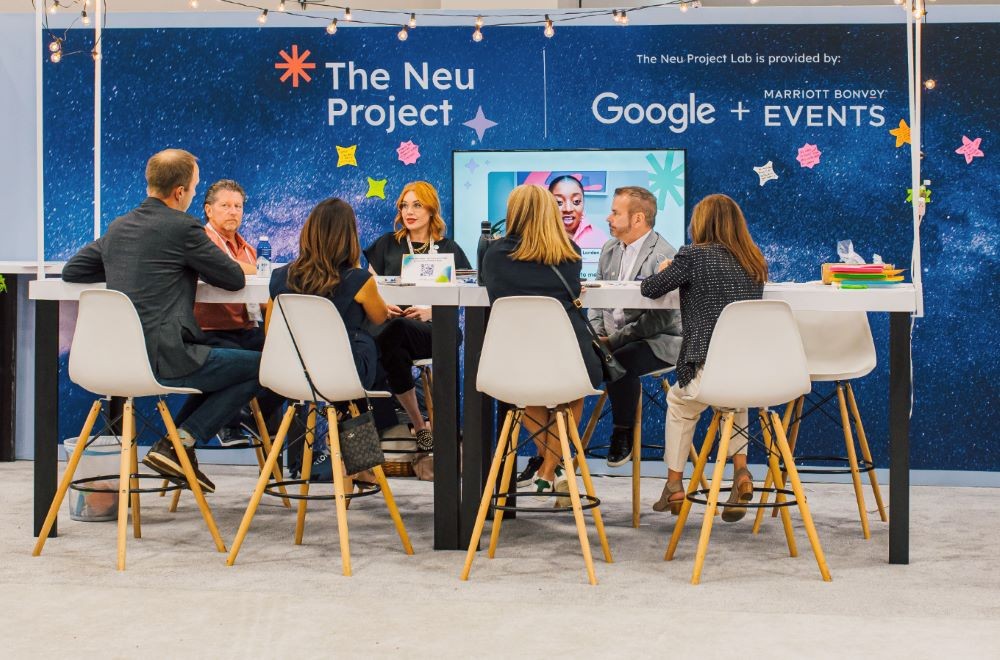 The Neu Project Launch at IMEX America 2022
After attending the 2022 Cannes Lions International Festival of Creativity June 20-24, Rachel Lowenstein, global head of inclusive innovation at Mindshare and autistic creator, needed an entire week of under-stimulation and time to focus on getting herself into a better headspace. 
The event was a success, and Lowenstein even appeared as a guest speaker, but Cannes Lions wasn't necessarily tailored to include neurodivergent attendees like herself, Lowenstein said, and four days of over-stimulation exhausted her while her colleagues left feeling energized, excited and passionate. 
"And I did, too," Lowenstein added. "But the reality of being autistic is feeling very drained by all the stimulation and socialization…What I've always found, both pre- and post-diagnosis, is oftentimes those events are structured in a way that isn't conducive to when I do my best work, and that can be incredibly unhealthy for many neurodivergent people, especially and including autistic people. 
"If we're going to create equity in the workplace and talk about creating more inclusive work environments," she continued, "neurodivergent people should be able to walk away from events feeling as energized as our neurotypical colleagues."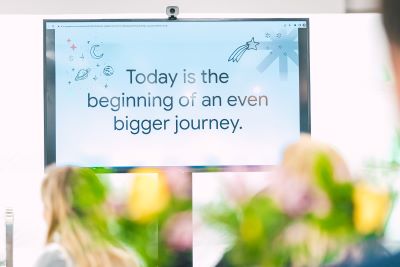 While most will likely nod in agreement with Lowenstein, the unfortunate reality is that many don't understand the differences between people who are neurodivergent and those who are neurotypical, and efforts to educate people on the importance of neurodiversity were slim to none—until now. 
At IMEX America 2022, Google Experience Institute launched The Neu (short for neuroinclusion) Project, "a diverse global community working to inspire safe, reflective events and environments that allow all people to thrive." 
"They have been masking all of these many, many years at corporate events—since they became a thing and the experience economy became a thing," said Megan Henshall, global events strategic solutions lead at Google and one of the faces behind The Neu Project. "And they have asked very little of us as designers to proactively see them and accommodate on their behalf. But we know better now. Now, we can't ignore what we know." 
What started as a small group of event leaders and neurodiverse voices at Google in early 2022 has since become a community of more than 80 direct contributors and hundreds of "friends around the globe" with one mission in mind: advocating for neurodiversity.  
What Is Neurodiversity? 
To better understand The Neu Project, it is important to first understand neurodiversity. As explained and defined by The Neu Project, neurodiversity, stemming from the social model of disability, recognizes two brain variations: neurotypical and neurodivergent. 
A person who is neurotypical experiences typical neurological development or functioning. In contrast, a person who is neurodivergent is "differing in mental or neurological function from what is considered typical." The term is frequently used with reference to autistic spectrum disorders and commonly includes ADHD, autism, dyslexia, epilepsy and Tourette Syndrome. 
An estimated 20% of the global population is neurodivergent, according to National Institutes of Health, and The Neu Project states that some put that number closer to 30%-40% due to underdiagnosis.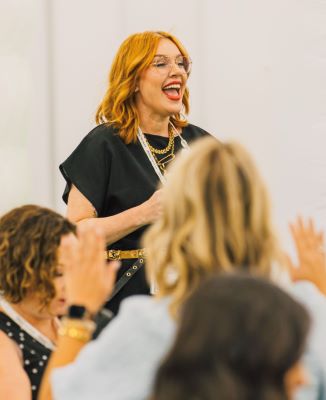 "That is one in five people," Henshall said. "Some studies predict that by 2030, the statistic is going to be more than 25%. That's a huge percent of our population. If we're not holding space for them, if we don't know them and speak that language, then we're really missing out." 
Neurodiversity refers to the range of differences in individual brain function and behavioral traits, according to The Neu Project, and is regarded as part of normal variation in the human population.  
What The Neu Project aims to promote is neuroinclusivity—the inclusion of both neurodivergent and neurotypical brain types—specifically through designing experiences that support and empower all brain types rather than just neurotypical.  
"The term 'neurodivergent' is a really broad umbrella, and that's actually a very relevant conversation that's happening in the neurodivergent community right now about how we create specificity for those who might need it versus when the umbrella term is helpful and useful," Lowenstein said. "If a label is helpful for somebody to use to better understand themselves, and they feel like the term neurodivergent applies to them but maybe they aren't under that official umbrella, we welcome those people in our community." 
[Related: Cvent's Perspective: Making Meetings Accessible to All]
The Big Bang 
"Just like stars, greatly variable but equally beautiful, no two minds are alike." 
When the world seemed to slowly start spinning again post-shutdown in 2021, Henshall and a handful of her coworkers started an innovation community to help reimagine and rethink how to use events and experiential design as a discipline not only to create value for people, but also strategic business value for Google.  
"I think we were, strategically, in a really disoriented place in 2021," Henshall said. "We were starting to reemerge, so much had changed and we couldn't really quantify what. When we kicked off the Google Experience Institute, we were already 18 months into a broad research project, and we were starting to see really interesting data around why inclusion and belonging matters and why it's good for business."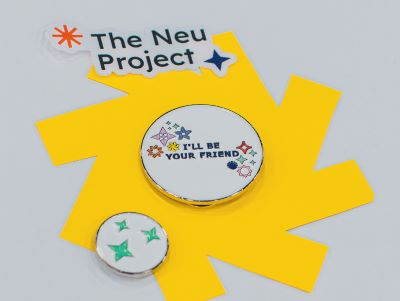 One statistic that Henshall now has committed to memory is that employees working at organizations where they feel a strong sense of belonging are 56% more productive and see a 50% drop in attrition, Henshall said. They're also 18 times more likely to get a promotion. 
"You can't ignore those statistics," Henshall said. "They help traditional DEI strategies stick, and if you're working toward belonging, if that is your destination, DEI initiatives and investments feel less performative and more meaningful to employees—or participants if we're talking about events. We couldn't ignore this data." 
While data trickled in, Henshall's son Otis was diagnosed with autism, and she and her family were on a personal journey to understand how to advocate for Otis and create belonging for him in public spaces. 
"It just felt like a neon sign from the universe to find resources for event professionals at Google, but also for the industry, to do this better, to be more neuroinclusive, because it was a gap," Henshall said.  
While resources around racial equity, gender equity and accessibility inclusion were abundant, Henshall and the innovation community at Google performed an audit for resources around neurodiversity but couldn't find anything through the lens of neurodivergent people or in the voice of neurodiverse communities. When they searched for resources around neurodiversity in meetings and events, Henshall said they found nothing. 
"So we decided to build it," Henshall said, "and that's how The Neu Project was born." 
With The Neu Project came the message that "just like stars, greatly variable but equally beautiful, no two minds are alike." 
Community Collaboration 
To turn the idea into a reality, Henshall and the innovation community knew it would be important to source and find neurodivergent people to inform and influence their work.  
"If I want to understand how to make an inclusive, welcoming event that cultivates belonging," Henshall said, "I should probably be talking to the people that I want to invite and welcome into those experiences." 
Henshall's team grew quickly, from a small group of Google representatives to close to 100 direct contributors and more from around the world, including Lowenstein.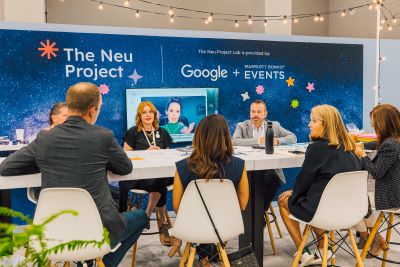 "Hearing that one of the largest companies in the world, and specifically through the lens of events, was committed to creating change for my community was this huge wave of relief," Lowenstein said of being approached to be a part of The Neu Project. "We could see that maybe change was coming and that our experiences were valid in a way that has often been invalidated throughout our lives.  
"As a person, it felt very optimistic," she added. "As a professional, it felt very exciting to be able to work on this type of project where if you told me two years ago—when I got diagnosed—that I wouldn't just be able to lend my expertise as a professional, but also lend my expertise for my lived experience, I would have been shocked and excited and surprised that this could be a professional endeavor." 
When it came to getting Google on board, Henshall turned to the set budget she had for Experience Institute and the community passion surrounding the project to encourage and inspire more people to work toward The Neu Project's fruition.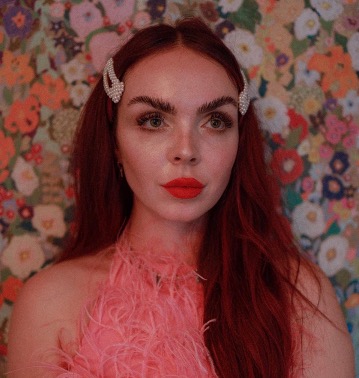 The Neu Project developed through a series of more than 200 conversations and went on to include 30-plus neurodivergent reviewers and consultants—including Lowenstein—50-plus event industry volunteers and sponsors, 20-plus companies and organizations, event industry focus groups and neurodivergent listening sessions. After eight versions of copy and four versions of creative design, phase one of The Neu Project was ready to launch. 
The Neu Project was designed with three missions in mind: 
Demystify and normalize neurodiversity in the events and hospitality industry. 
Inspire event professionals to embrace new methods of inclusion. 
Empower event professionals to design events that are more considerate and inclusive of all brains and neuro types. 
"I'm so grateful for the friends I've made, like Rachel, and the community that we've built around The Neu Project," Henshall said. "There are over 100 people involved. Even though it was born out of Google, it's something that is intended to be driven by the industry, for the industry." 
Since work on The Neu Project began, Henshall and her team have socialized it internally within Google, and "the leadership, excitement in sponsorship and endorsement has been incredible," she said.  
"It just goes to show that this is maybe the future of work, doing projects like this that mean something to people and that speak to their personal values," Henshall added. "People want purpose, and they want to do work that feels good and is creating change for good." 
Why Now? 
"The barriers that exist to getting a diagnosis for many people—especially women, people of color and queer folks—are immense," Lowenstein said. "Even if they don't have their official diagnosis but are quite certain that they fall under the neurodivergent umbrella in some regard, having that label is immensely helpful to give you those accommodations of access needs that otherwise wouldn't be available to you."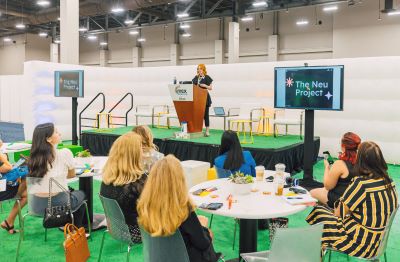 When it came to putting The Neu Project together, Henshall said she is "so grateful" for the patience and grace she has been shown in instances when she has had to ask "a gazillion questions" to learn more, but in most cases, she has come to understand the neurodivergent community is "incredibly good at accommodating for themselves." 
"I think we've gotten to this point where we accept that things have to be hard," Lowenstein added. "I think to [Henshall's] point that neurodivergent people are really good for self-advocating, it's because we've had to." 
Henshall said two years ago, before she had a child who's neurodivergent and access to the resources she has today, she wasn't inclusive in her event design, either. She recalled being at a Disney onboarding event for college graduates coming to a large Fortune 150 organization when an attendee came into the planning office. They said they understood there was going to be a light show and confetti cannon at the event that would be triggering for them and requested a separate space to go to during the show. 
"I remember this person leaving the office and all of us being like, 'We can't win them all,' and that makes me cringe now because I know better," Henshall said. "The importance of this work is that we have to help people know what they don't know, and now that all of this information is available to us, we can do better, and we should." 
[Related: How to Plan Accessible Meetings and Events: A Comprehensive Guide for Event Professionals]
Why This Industry? 
"The Neu Project is intended to use events and experience design as a driver for change for good to create a more inclusive world," Henshall explained. "I really believe our industry—events and hospitality—has the biggest opportunity to create change here. Travel is hard for neurodivergent people. I hear it a lot that events are a literal nightmare. Sometimes, the rebound time after an event is huge. It's a drain, and we can do better. They deserve better." 
For Lowenstein, events and experiences in general "are designed in a way that quite frankly can be exhausting at best or traumatizing at worse," and she believes everyone—neurodivergent or neurotypical—could benefit from the work being done with The Neu Project. 
As a TikTok creator, Lowenstein shares stories about her experiences being neurodivergent, and her videos get hundreds of comments a day from non-neurodivergent people saying that if they tried the tips she shared, it would help them, too.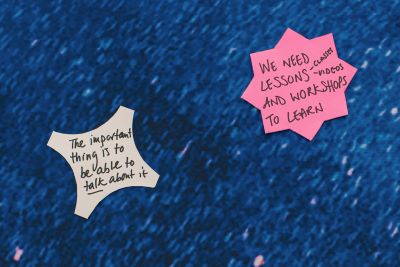 "When I share the needs that we have as neurodivergent people, specifically for autistic people, the response I get is almost always, 'Wow, I think if I adopted that, it would really help my mental health, too,'" Lowenstein said. "That's the beauty of accessibility. Everyone benefits when you create accessible experiences, not just those who have a disability or are neurodivergent. It's important because it creates equity for many folks, but on a more pragmatic lens, the entire industry would benefit." 
However, when discussing the same topic, Henshall said she understands there are often obstacles people face in actively being inclusive and advocating for DEI initiatives. 
"Trying to design for inclusion and belonging is scary, especially for someone with none of that lived experience," Henshall said. "And I think there's a lot about cancel culture and activism culture...that makes trying scary." 
After launching The Neu Project at IMEX America 2022, Henshall said "resoundingly," the response was warm and positive, and people were excited about the work The Neu Project is doing for the industry. She saw people "light up thinking about how they could use what they do to hold space for other people" in a way that made it seem as though The Neu Project was "reigniting passion" in people to make a difference. 
So far, The Neu Project has had more than 6,500 people visit the website and download materials. Henshall walked away from IMEX America with more than 100 email address of people who want to stay more informed and get involved, and 16 other top corporations raised their hands to help implement The Neu Project into the industry through partnership opportunities and other domains of hospitality. 
"I have big hopes for this project," Henshall said. "Based on the response thus far, I think it's going to be really impactful." 
Awareness vs. Acceptance 
Launching The Neu Project was a success and traffic to the website has been high so far, but making people aware of neuroinclusivity is only step one. The next step—and the hardest, both Henshall and Lowenstein agree—is getting people to move from awareness to acceptance. Awareness, Henshall believes, is knowledge-based, whereas acceptance is putting that knowledge into practice and actually taking action.  
"For me, acceptance has been a complete mindset shift," she said. "It's hard to do this sort of work without changing your view on the world and human beings. It's a total mindset shift, and it's so liberating when that shift happens."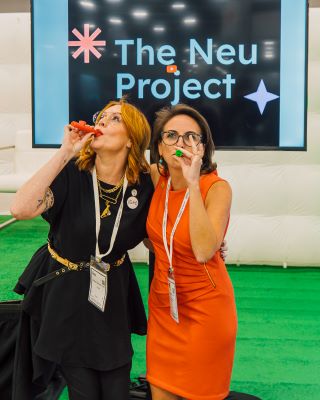 Phase one of The Neu Project provides foundational education and enablement resources for event professionals to become more aware and go through that mindset shift, helping them understand the language of neurodiversity and empowering them to promote acceptance and advocacy within their teams and organizations. 
Two downloadable resources, An Event Professional's Guide to Neuroinclusion and The Neuroinclusive Event Checklist, dropped with the launch as part of phase one of The Neu Project. The guide to neuroinclusion explores the topic of neurodiversity, its benefits and the significance of creating events that consider neuro differences, while the checklist serves as a framework to help event professionals make inclusive choices. The goal of each is to deepen understanding regarding neurodivergent needs and provide practical how-tos on hosting neuroinclusive experiences, according to The Neu Project. 
"I think there's still a ton of work that will be done and should be done," Lowenstein said, "but the resources are there, and the opportunity is there with the foundation that we've laid. People just need to pick it up and take it and run with it now." 
In the neurodivergent community, Lowenstein said there's an understanding that people are aware, and sometimes "awareness almost just feels like a given at this point." What's missing is an active commitment and an action. 
"We want people to accept us and our differences and our needs, and not just simply be aware of the existence of autism [and neuroinclusivity]," Lowenstein said. "We are all aware. We are out beyond this phase of awareness, and acceptance is truly committing to creating equity and belonging in your organization, or more broadly speaking, in culture and in your professional and personal circles." 
How to Run With The Neu Project 
When it comes to getting involved in The Neu Project, industry professionals are encouraged to join the community online at the project's official website, www.theneuproject.com, to use events as a tool "to create a neuverse that helps overcome neuroinclusive challenges, empowers diverse voices and promotes belonging for all neurotypes." 
Visiting the website prompts users to click on various links to access guidance materials and best practices. Those planning and hosting neuroinclusive events can use #neuproject on social media posts for The Neu Project community to follow along, see how others are acting and collaborate with other industry professionals on new ideas.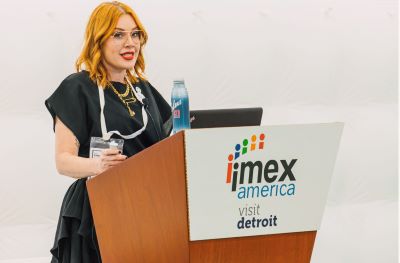 Visiting The Neu Project's website also directs users to read neurodivergent stories from people who worked and collaborated on the project or shared their lived experiences with the team. Collecting and amplifying these stories is part of The Neu Project's commitment to dismantle stereotypes and provide a platform "for everyone's authentic self to shine." 
The Neu Project has already released information about phase two of the project, which will look to create "multimodal educational and storytelling mechanisms to continue and advance the neuroinclusion conversation in the event industry," as well as include efforts to take the project to various other hospitality disciplines. 
Going into next year, Henshall hopes to "get the right partners in place" to fuel phase two and ensure The Neu Project remains a sustainable resource for the industry and beyond. Moving forward, she hopes that the project will ultimately be run by a neurodivergent executive director and a team driving the workforce through lived experience.  
For now, Henshall said, The Neu Project is in a listening phase, taking time to pause, listen and collect feedback around the resources they've provided in the launch of phase one. Those who want to be included on the distribution list or share their story can find a call-to-action page on The Neu Project's website with a form to fill out.  
Emailing the alias xi@google.com sends messages directly to Henshall, who said she would love to hear from anyone and can lead people in the right direction with The Neu Project based on how they want to be involved.  
"People are just so excited and touched that we're even opening up the conversation, that it's even a possibility to enter a workplace or an event environment and not be asked to leave any of your lived experience or authentic self at the door," Henshall said. "I really believe this is the future. And if organizations can figure out how to truly cultivate it, if we can figure out a practice for belonging, we're going to have a better world." 
The Beauty of Belonging 
When efforts were first made to bring The Neu Project to life, Henshall said she thought she and the team would be heading down a path of "pushing buttons and testing technologies, really anchoring the metaverse and all of these buzz-worthy things" seemingly flying around in the areas of neuroinclusivity and events. 
Instead, the team took a different approach and brought leaders together to talk about how people feel. 
"I'm so grateful that we're anchoring more on return on emotion and return on investment, and that we're talking about how the ways in which we measure success for our experiences is broken based on where human beings are today," Henshall said. 
Conversations about The Neu Project led to a better understanding of what it means to create a sense of belonging not just in the hospitality industry, but in the workplace, in social interactions and all day-to-day activities.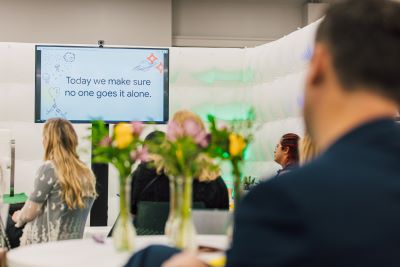 The group searched for a definition of the term "belonging" before finding one from Cornell University they felt resonated with The Neu Project's mission—"Belonging is the feeling of security and support when there is a sense of acceptance, inclusion, and identity for everyone." 
The reason The Neu Project isn't only anchoring to DEI, but belonging as well, is because "if you can create that, if you can help someone feel welcome, seen, considered, reflected, cared for, dare I say loved, all the rest of follows," Henshall explained, and a sense of belonging is one of the things Lowenstein believes neurodivergent people struggle with most. 
"With all of the efforts culturally as an organization across DEI, what I've found, at least personally, is there's often a sense that in principle, we are accepted and included, and there may be accommodations given to us in certain ways that create equity for us," Lowenstein said. "We might bring diversity to organizations by our nature of being there, but the actual act of belonging requires you to actually understand what neurodivergent needs are and accept them as valid. 
"That is oftentimes where I find—especially speaking with other neurodivergent professionals—the biggest gap is, because [neurodivergent people] are oftentimes not seen as valid," she continued. "They're oftentimes seen as maybe wanting preferential or special treatment, or told to 'just get over it or 'just power through.' Having that fundamental understanding of what neurodivergent needs are as valid needs is probably the biggest gap that we face right now, which does create that sense of not feeling like we belong." 
Connect
The Neu Project
Read this next: Sensory Inclusive Event Venues: Why They Matter