Seattle Convention Center to Officially Open Summit Jan. 25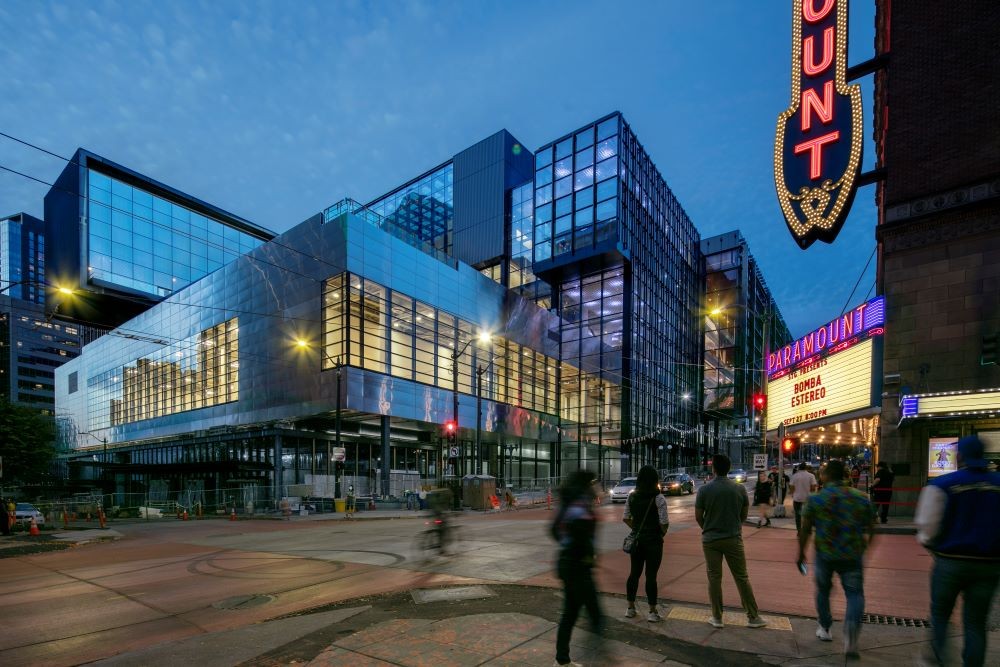 Seattle Convention Center Summit Building
Built with the intent of sustainability and maximized efficiency, the opening of Seattle Convention Center (SCC) Summit, scheduled for Jan. 25, will set a new standard for urban convention centers as Seattle becomes the home of North America's first high-rise convention center. 
The $2 billion downtown addition to the SCC brought an additional 573,770 square feet of meeting and event space, including 62 meeting rooms, 248,450 square feet of exhibition space and a 58,000-square-foot column-free and divisible ballroom, bringing SCC's total square footage to 1.5 million. Summit will also welcome guests to a 140,700-square-foot, naturally lit lobby space and the 14,000-square-foot Garden Terrace.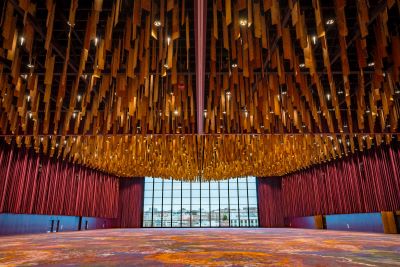 The addition of Summit comes after more than a decade of efforts to improve the overall economic impact benefiting the state of Washington, with an understanding it could substantially increase by the addition of a second SCC facility. Between 2012 and 2015, SCC turned away over 300 potential events due to the unavailability of space in the Arch Building on the dates desired. 
Now, Summit is preparing to welcome its first group of guests in just two days, and the space already has 58 events booked, with an additional eight using both the Arch and the Summit.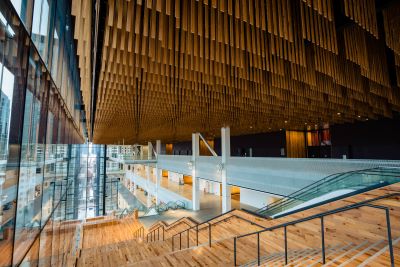 "Congratulations are in order to the board for having the vision to build two stacked buildings in downtown Seattle," said Frank Finneran, chair of the SCC Board of Directors. "This project was more complex and difficult than building in the suburbs, but the vision has now become a reality. We could not have accomplished this without our trusted partners, including the developers at Pine Street Group, the talented design crew at LMN Architects, and Clark/Lewis for the construction. It took a large, talented team to make it happen." 
Centrally located in downtown Seattle, Summit offers easy access to Seattle Tacoma International Airport, the Seattle Link light rail and other public transportation and is surrounded by more than 7,000 hotel rooms in a six-block radius. SCC visitors can easily explore locally inspired restaurants, bars and quintessential Seattle spots like Pike Place Market.  
Summit also brings the 99,250-square-foot Flex Hall, a carpeted and acoustically treated space with 149,200 square feet of heavy-loaded exhibit space and direct drive-in access, as well as world-class catering services. The addition is also a projected Gold LEED Certified building, with incorporated environmentally friendly design elements that continue throughout operation of the SCC.  
This information is based on a press release from the Seattle Convention Center.