Lancaster: A Dutch Country Treat for Meetings Groups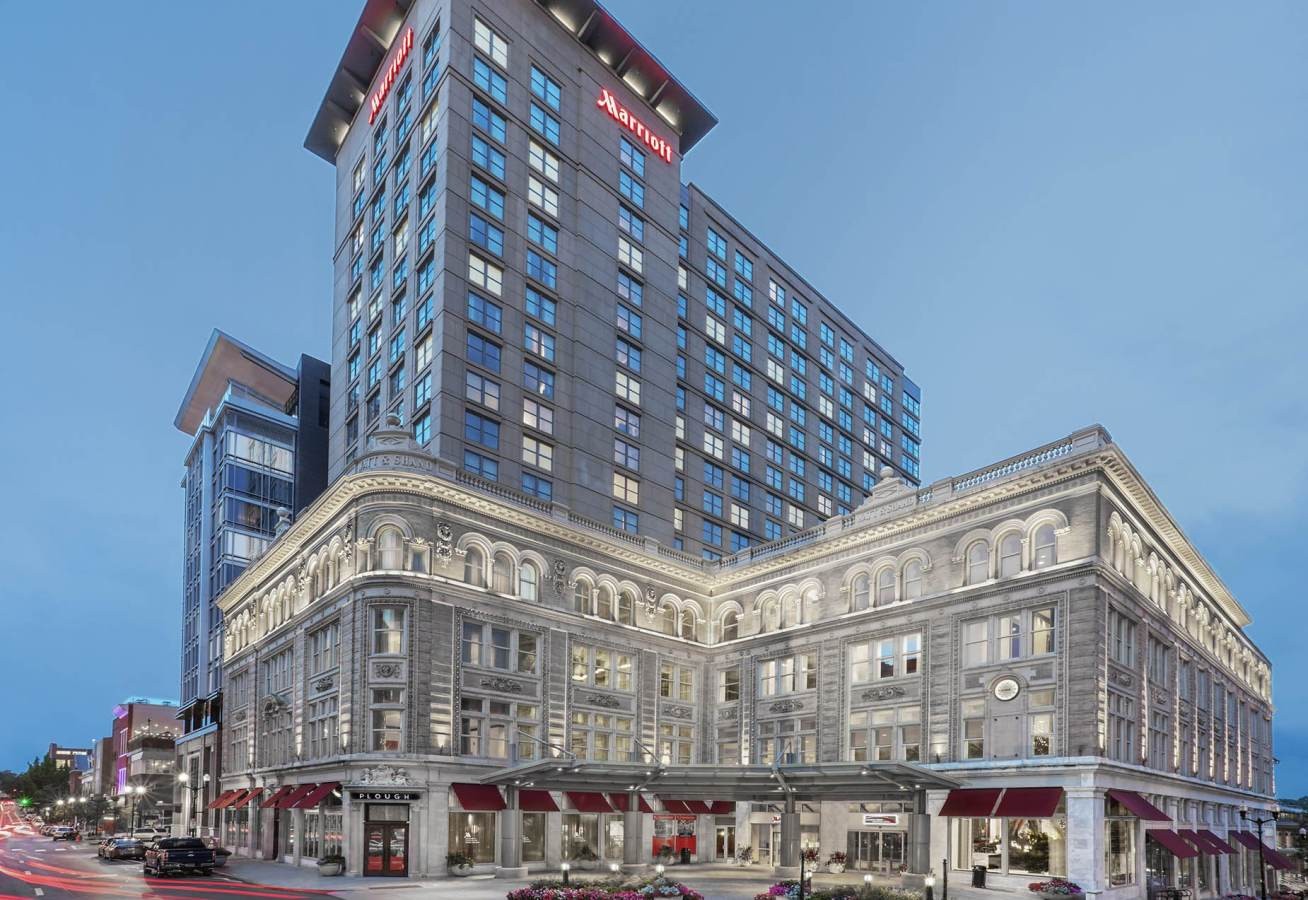 Lancaster County Convention Center & Lancaster Marriott at Penn Square. Credit: Discover Lancaster.
Lancaster, set in the idyllic Pennsylvania Dutch Country about a 90-minute drive from the international airports in Philadelphia and Baltimore, has emerged from the pandemic on a roll, with a group business increase expected to continue skyward through 2023.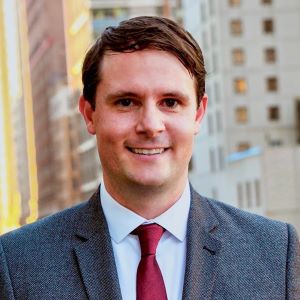 "With the darkest days of the pandemic behind us, and more corporate groups choosing to meet in person, our destination is experiencing a surge in visitation again," said Edward Harris, president and CEO of Discover Lancaster. "Our easy access to major metropolitan areas, affordability, safety and wide range of unique spaces to hold your meeting combined with unusual teambuilding experiences led to a 30% increase in group business in 2022 vs. 2021. We're poised to see that growth continue in 2023."
[Related Podcast: Epic Rock 'n' Roll and More: Discover Lancaster's Edward Harris on the Many Unexpected Lures of PA]
According to Harris, meetings groups that want to create bonding and teambuilding experiences are seeking out the destination in order to get away from the workaday word and may be surprised at what they discover.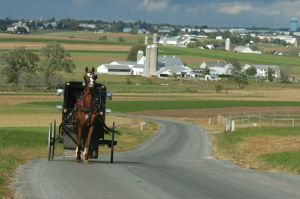 "From ziplining, to axe throwing, to our vintage Strasburg Railroad experience and Amish tours, the teambuilding activities available in the Lancaster area offer a fun way to connect beyond the boardroom," he said.
Groups visiting Lancaster County can avail themselves of the following facilities:
Over 1 million square feet of meeting space
Over 1 million square feet of indoor sports facility space 
Over 200 hotels and B&Bs
Over 2,000 restaurants
Following are some unique meeting and teambuilding opportunities available in Lancaster.
[Related: Lancaster County, PA Is Upping Its Meetings and Events Offering]
Strasburg Rail Road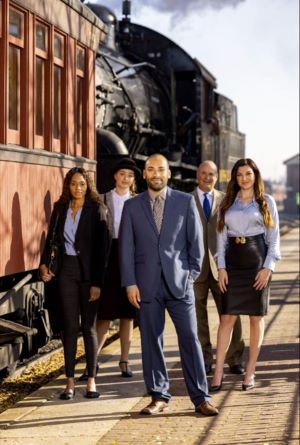 Located a little less than nine miles southeast of Lancaster, Strasburg is home to the oldest continually operating railroad in North America, chartered in 1832, and the most visited heritage railroad in the U.S., with annual ridership averaging 300,000 passengers, according to the operators. Vintage locomotives billow steam and century-old (and older) wooden railcars glide down the rails following their loving restoration at the facility.
Groups can book a scenic 45-minute ride through picturesque Dutch Country in the train's Open Air, Coach or First-Class cars, including a dining package.
Refreshing Mountain
In its more than 80-acre expanse, this non-denominational Christian camp about 20 miles north of Lancaster offers half-day, full-day and even multiday (bunks, lodges and cabins are available for overnight stays) corporate teambuilding and retreat options.
Facilitated teambuilding activities include more than 50 indoor and 22 outdoor elements and are typically scheduled over one to two hours with a selection of three or four activities per hour. Activity highlights include:
❚   Escape rooms
❚   Wall climbing
❚   Ziplining
❚   Ropes courses
❚   A wildlife center
❚   Nature programs
❚   Axe throwing
❚   Archery range
Facilitators reach out to groups before they are onsite to customize the right activities to achieve the organization's goals.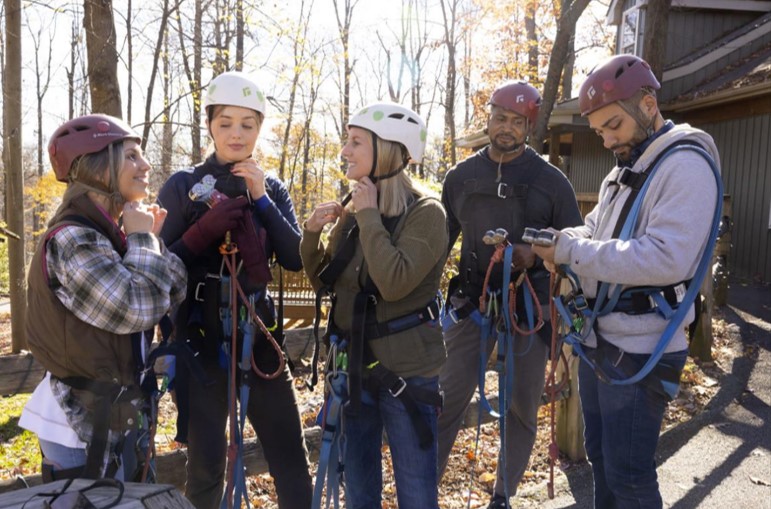 Rock Lititz 
One facility one would never expect to be in rural Pennsylvania Dutch Country is a sprawling production mecca where top music acts fine-tune their show before going out on the road for major concert tours. This 96-acre campus includes a hotel, bar/restaurant, community space, studios, swimming pool, black box theater and conference rooms, and is available for corporate event rentals in a variety of spaces.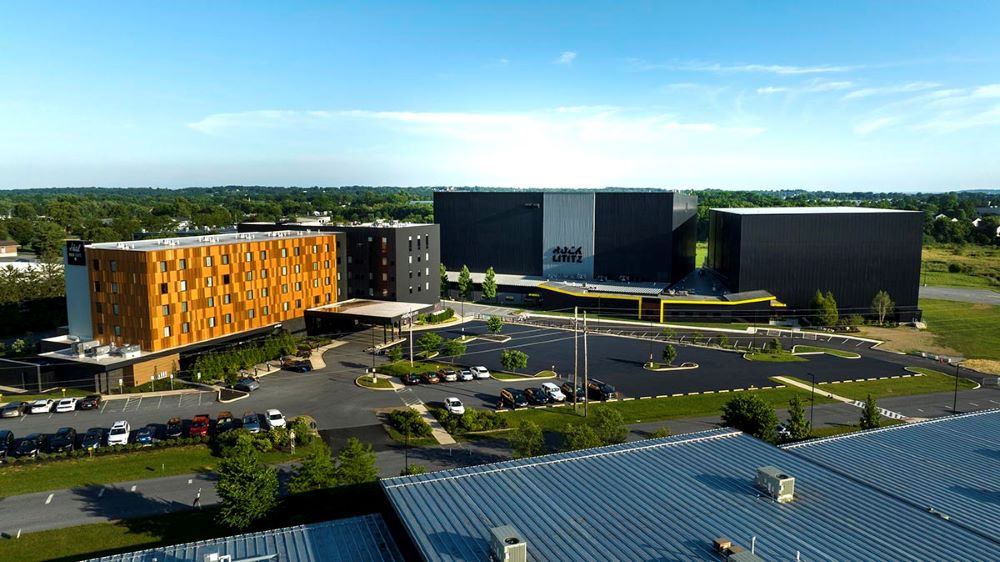 "From our Rock Lititz Live Events campus used by many elite performers, to the largest indoor sports complex on the East Coast at Spooky Nook, and our GBAC-certified convention center in downtown Lancaster, we offer a wide range of unique backdrops and venues to host meetings," Harris said of what meetings groups will find unexpected about the Lancaster area.
Connect
Discover Lancaster
(800) 723-8824 
Read Next: Pennsylvania's Harrisburg, Hershey and Lancaster Serve Up Tasty and Creative Group Outlets