Key Venue Openings and Renovations in the Pacific Northwest (2023)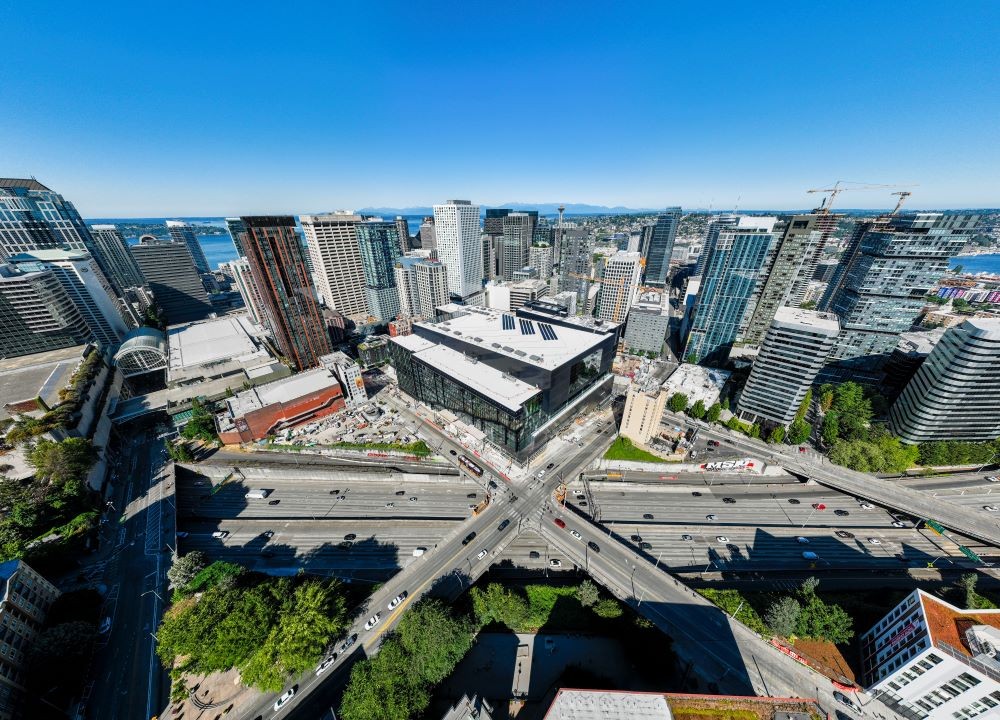 Seattle Convention Center Summit Building exterior Credit: Adam Hunter/LMN Architects
Of the many meeting and event trends we saw blossom in 2022 and continue into 2023, the furious pace of new properties opening and renovations and expansions of existing meeting and hotel spaces is a big one. It's almost hard to keep up with the constant new and renovated news across the U.S. and around the world (although we do our best to try—see our monthly New & Renovated columns!). 
It's a good problem to have though, for those working in the meetings and events industry. More development means more space and properties to choose from when planning a program.  
The Pacific Northwest is right in step with the trend, with its key meetings markets introducing an impressive lineup of developments that meeting planners will want to know about. 
To help keep you up to speed on everything new that's coming to this region, we checked in with three cities in the Pacific Northwest—Seattle; Portland, Oregon; and Boise, Idaho—to identify the top meeting venues and hotel updates that should be on the radar of meeting and event professionals. 
Seattle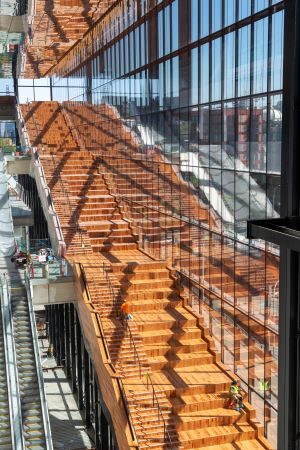 The biggest convention news to come out for Seattle this year is the January opening of the Summit building the newest addition to the Seattle Convention Center, doubling the event capacity of its campus. Natural light spills throughout the building, which features 248,450 square feet of exhibit space and 160,000 square feet of meeting room space available for events, including a 58,000-square-foot ballroom that features large windows and suspended reclaimed wood.  
The addition joins the already existing Arch building, which has served as the state's premier meeting space for 34 years in downtown Seattle, offering 205,700 square feet of exhibit space, 78 meeting rooms and 44,628 square feet of ballroom space. 
The Seattle Convention Center has long held sustainability as a priority, and the Summit building promises the same. Summit is already LEED Gold certified and will be targeting Platinum certification.  
The new Summit addition sits a block and a half from the Arch building. Groups can utilize either building or use a combination of both for events.  
More than 14,000 hotel rooms sit in Seattle's downtown core within easy access to Seattle Convention Center, and the city continues to polish its product. Some notable properties for meeting and event professionals include: 
Fairmont Olympic: The historic property in downtown Seattle reopened in April 2021 after an extensive $25 million renovation, unveiling a new lobby, lobby bar and all key meeting spaces within the resort. Onsite restaurant The Georgian wrapped its renovations in April 2022. The Fairmont Olympic offers 450 guest rooms and 28,000 square feet of meeting space capable of hosting up to 650 people. 
Astra Hotel Seattle: This 265-room hotel, part of Marriott's Tribute Portfolio, opened earlier in 2022 in the South Lake Union neighborhood in close proximity to the Amazon campus, Seattle Center, the Space Needle, Museum of Pop Culture and Climate Pledge Arena. The property features a tech-forward interior design along with 5,000 square feet of meeting and event space and the Altitude Sky Lounge, a new rooftop bar and deck area with floor-to-ceiling windows offering views of the Seattle skyline. The hotel also comes with robotic butler Sparky. 
citizenM Seattle Pioneer Square Hotel: Located in the historic Pioneer Square district, the 232-room citizenM Seattle Pioneer Square Hotel is LEED Gold-certified and marks the Dutch brand's second property in the Emerald City. A large mosaic art installation on the exterior of hotel by a local artist brings the look of indigenous beadwork and storytelling to the neighborhood. 
Level Seattle–South Lake Union: Suite-style guest rooms with fully equipped kitchens and in-suite laundry at the newly opened Level Seattle await business travelers or meeting attendees in need of a longer stay. Onsite amenities, including three pools, a basketball court and multipurpose entertainment spaces, abound. 
With all of the new lodging and meeting space options, it's easier than ever to host a gathering in Seattle and enjoy the unique attributes the Emerald City has to offer, such as world-class museums, over 1,000 restaurant and bars—including 28 James Beard Award winners—and its great literary culture, thanks to being recognized as a UNESCO City of Literature—one of only 29 in the world. 
[Related: 5 Outdoor Washington State Event Venues and Unique Indoor Alternatives]
Portland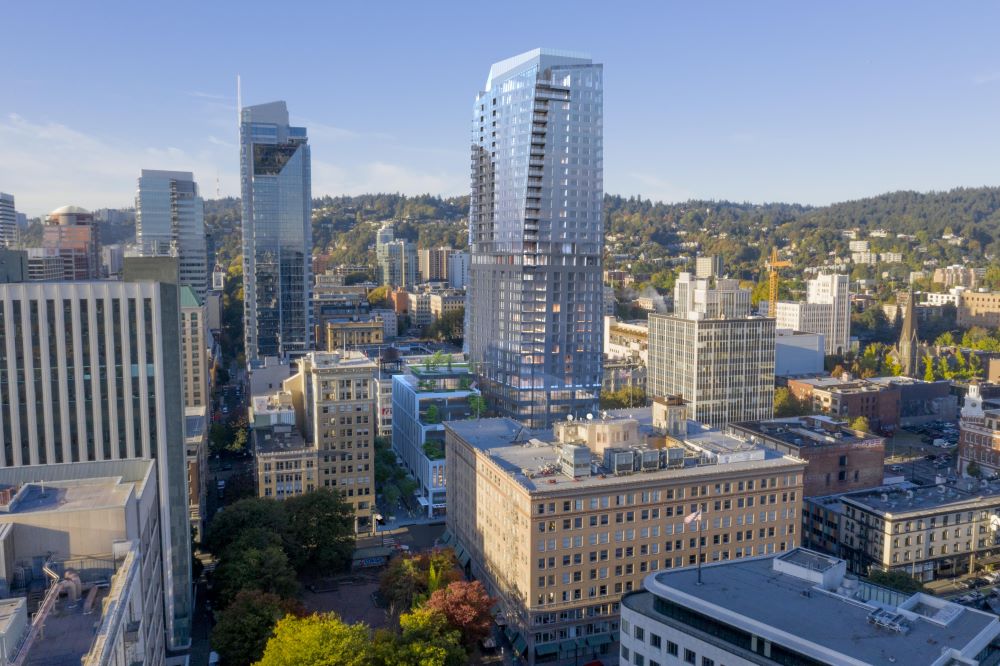 Portland is a growing city that planners should consider for a variety of reasons: There's no F&B tax; public transit and a walkable downtown make it easier to get around; and sustainability has long been at the forefront of its culture.  
The city continues to up its hotel offerings, too, contributing to the destination's amenities for meetings, including an easy-to-navigate downtown core that offers 1,700 rooms within walking distance of the Oregon Convention Center and more than 10,000 rooms in the central city area.  
On the heels of 2021 openings of properties like Palisociety's Hotel Grand Stark, a 57-room stunner with historic bones and outfitted in vintage furniture, and 179-room Moxy Portland in the heart of downtown, comes The Ritz-Carlton, Portland. 
Scheduled to open this summer, the property adds a dose of luxury to downtown, standing 35 stories tall near the city center and blocks from hiking in iconic Forest Park, 23rd street boutique shopping, local restaurants and nearby the celebrated Pioneer Square. The hotel comes with 207 rooms, 44 suites and 16,000 square feet of meeting and event space.  
Outside of lodging news, Portland continues to earn its reputation as one of the most bike-friendly cities in the U.S. and is improving its walkability—a major plus for meetings and conventions. Visitors in 2023 will find a new series of biking and pedestrian paths like the Naito Parkway, which provides easier access to Waterfront Park events. 
[Related: Sustainable Venues for Greener Meetings in the Pacific Northwest]
Boise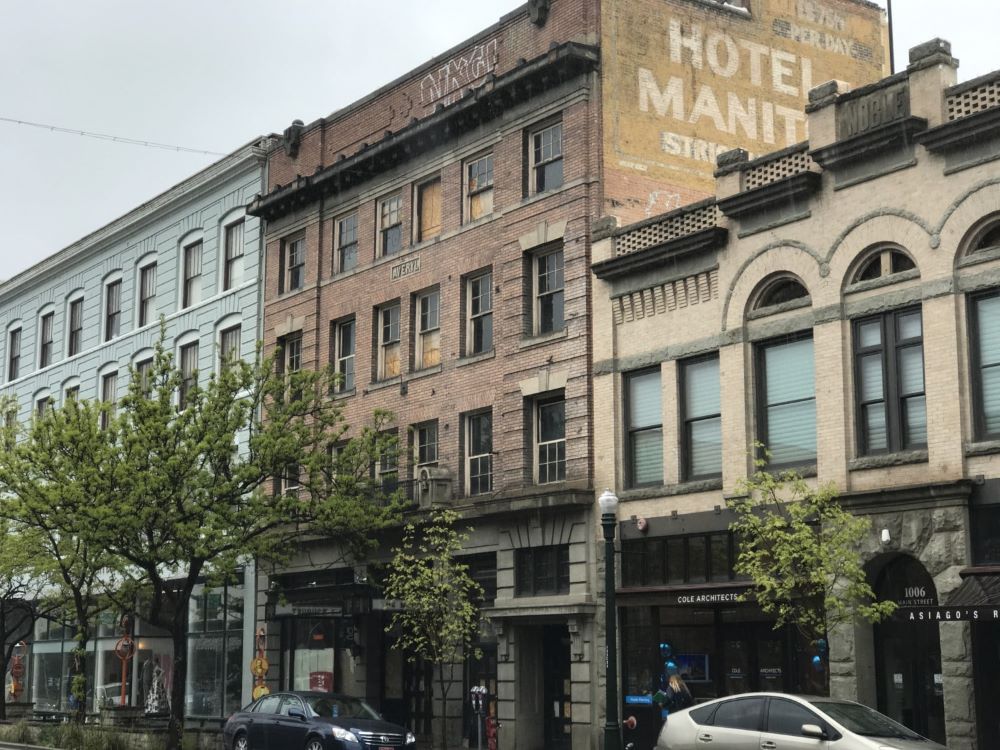 Easily accessible and fast growing into a popular Pacific Northwest destination to both visit and live, Boise should be on every meeting planner's radar. Its affordability gives it an edge to the Portland and Seattle markets, but it still offers amenities that mid-size groups need, like a convention center in the Boise Centre—the largest convention and meeting venue in Idaho—and plentiful hotel options (eight within walking distance of Boise Centre) and a vibrant restaurant scene, which includes an entire block dedicated to Basque culture and cuisine. 
Boise continues to add new venues, and boutique hotels are on the rise in town, too, for smaller groups that like a more personal feel. Some of the newest entrants in the boutique hotel market include: 
The Avery: Scheduled to open this spring about a half mile from Boise Centre, The Avery will repurpose a historic, four-story Renaissance-style building to include 39 rooms, a restaurant and gastropub. The hotel—originally from 1910—will blend its old extravagance with modern elegance. Its onsite bar and brasserie, Avery, will be led by Michelin-starred chef Cal Elliott and take inspiration from traditional French brasseries in its seasonal menu. Tiner's Alley tavern will pay homage to the original family of the building and serve English fare, and its entrance will sit across the street from the historic Brunswick bar, another Boise gem. 
The Sparrow: Scheduled to open in spring, this 67-room property will be infused with all things Boise. Formerly the Safari Motor Inn, the adaptive reuse project will include a sawtooth roof with vaulted hotel rooms inside that are hidden behind a facade. A coffeehouse within is planned along with a permanent food truck outside.  
Hotel Renegade: This hotel is scheduled to open in 2024 and will include 122 rooms, the Baraboo Supper Club restaurant, a rooftop bar and more. Early specs of the property reflect an industrial look with heavy doses of brick and leather that mirror the nearby Warehouse Food Hall.  
In addition to hotels, a new special event venue is coming to Boise. The Treefort Music Hall is slated to open this spring attached to the Warehouse Food Hall, which opened earlier in 2022. The new venue comes from the creative force behind Boise's Treefort Music Fest, which is an annual indie-rock festival  held at a variety of venues in downtown Boise. Once complete, the venue will be capable of hosting concerts and events for 500-700 people.  
Connect
Travel Portland 
(503) 427-1372 
Visit Boise 
(208) 344-7777  
Visit Seattle 
(206) 461-5800  
Read this next: 5 Mountain Cities That Will Bring Out the Best in Meeting Attendees