5 Outdoor Washington State Event Venues and Unique Indoor Alternatives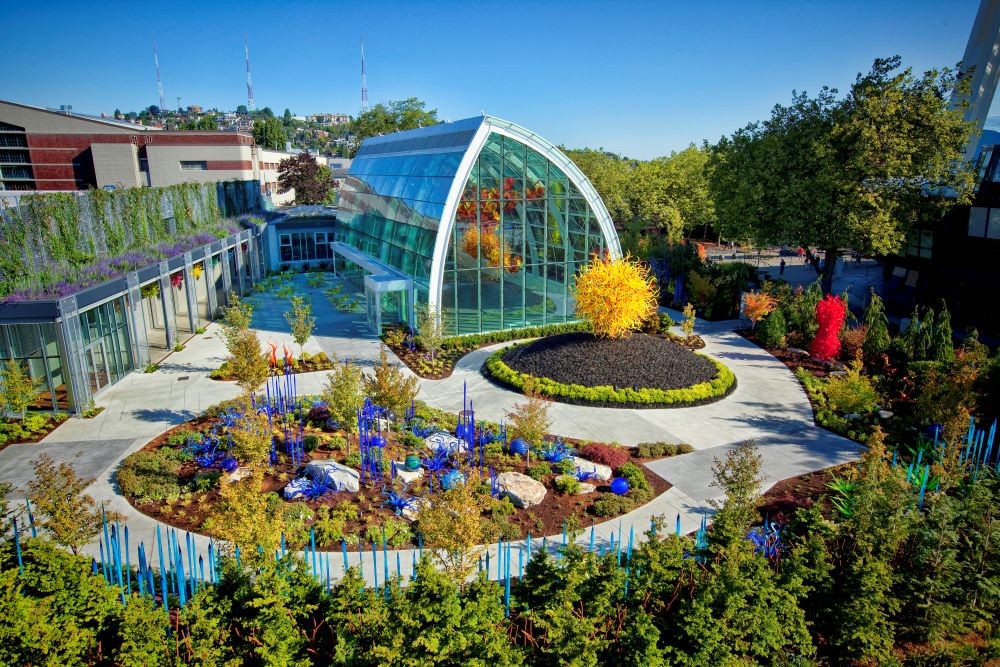 Chihuly Garden and Glass Garden and Exterior, CREDIT Chihuly Garden and Glass
Tucked away in the northwest corner of the U.S., nearly 28,000 miles of shoreline surrounds the natural wonders of Washington—from the nearly 1 million acres encompassed in Olympic National Park through the oak woodlands, subalpine meadows and ponderosa pine forests sprinkled across the state.
Knowledge of Washington's beauty brings wanderlust and millions of visitors to the state every year, and as tourism numbers steadily increase while fears of the COVID-19 pandemic drop, the opportunities to explore Washington for all it has to offer are becoming seemingly endless.
Opportunities to congregate and gather with the backdrop of Washington's natural landscapes are abundant throughout the state, from Seattle to Spokane. With state parks, nature reserves, bodies of water and mountain ranges trailing through its terrain, Washington has been and continues to be a top destination for outdoor meetings and events.
In planning your next outdoor meeting or event, consider immersing your group in Washington's wonders via the following outdoor venues and activities. 
Seattle Aquarium, Seattle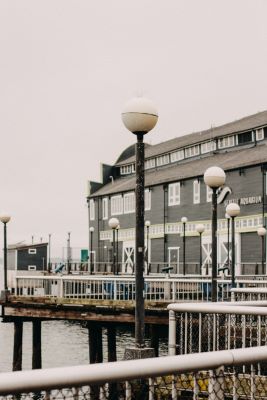 As the most popular Washington city, Seattle comes prepared with several outdoor venues—and even more in the surrounding Metro Puget Sound region that contains Washington's urban core.
Situated on Pier 59 at the edge of Elliott Bay, the Seattle Aquarium can accommodate up to 800 guests on the city's shoreline. The event space, named the Ackerley Foundation Puget Sound Hall, boasts the 20-by-40-foot Window on Washington Waters in which hundreds of fish swim around, creating an interactive backdrop suited for any nature-focused gathering.
Chihuly Garden and Glass, Seattle
A Tacoma native, Dale Chihuly's love for glass and gardening bloomed in Washington. When the opportunity arose to reimagine the Seattle Center, Chihuly was invited to design an exhibition hall, garden installation and glasshouse in his community.
Today, Chihuly Garden and Glass continues to bring natural beauty and wonder to visitors, and its meeting and event spaces welcome with a desire to wander.
Featuring eight galleries, the Garden and the Glasshouse, Chihuly Garden and Glass is the perfect combination of indoor and outdoor space—surrounded by natural beauty and prepared for Seattle's unpredictable bouts of rain.
The venue's 40-foot Glasshouse features a suspended 1,340-piece, 100-foot-long sculpture by Chihuly. The piece's palette of reds, oranges and yellows covers the space in colorful natural light for up to 300 guests to enjoy during a sit-down dinner or 700 guests during a reception.
Chihuly Garden and Glass also offers an opportunity to plan an event encompassing the entire exhibition experience: Glasshouse, Garden Plaza and Galleries in its entirety can host up to 1,500 guests. The venue's smaller Art Plaza holds up to 80 people and features a garden view.
[Related: Sustainable Venues for Greener Meetings in the Pacific Northwest]
Arbor Crest Wine Cellars, Spokane
Across Washington and on the state's eastern border, Spokane offers views of the Spokane River and its upper and lower falls throughout the heart of its city. The second-most populated city in Washington, Spokane is the perfect balance of urban excitement and natural peace.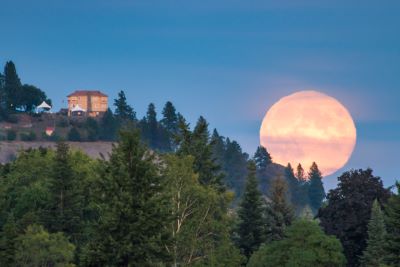 With panoramic views of Spokane Valley from 450 feet above it, the historic Arbor Crest Wine Cellars shares The Cliff House Estate, a property originally built in 1924 and now serving as the headquarters for the award-winning wine company.
The winery features 5,000 square feet of event space comprised of four unique event spaces across its park-like grounds that "dazzle in every season." Smaller gatherings can utilize The Eagles Nest or The Gazebo Patio, while The Canon Lawn and The Croquet Court are suitable for gatherings up to 75 and 130 guests, respectively. 
Arbor Crest also offers onsite catering, as well as a dance floor, lighting and audiovisual capabilities. 
Riverfront Park, Spokane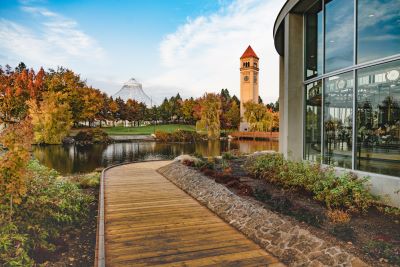 For an experience encompassing the city and the outdoors, Riverfront Park—Spokane's newly redeveloped 100-acre urban park—offers it all in the heart of downtown. The park is the city's largest centrally located outdoor space and versatile enough to host events from family picnics and birthday parties to festivals, concerts and fun runs. 
The park's smaller venues include Sister Cities Garden, a nearly 8,000-square-foot outdoor space able to accommodate up to 75 guests on the bank of the Spokane River, and the Washington St. Couplet Lawn, measuring 11,500 square feet with a capacity of 100 guests. 
Attendees can also explore the park on their own for a view of Spokane Falls and River or historical sites like the Expo '74 U.S. Pavilion, 1902 Clock Tower and 1909 Looff Carrousel.
Pacific Bonsai Museum, Tacoma
One of only two museums in the U.S. solely dedicated to bonsai is in Tacoma, and the city's Pacific Bonsai Museum offers meeting and event space among its collection of 150 geographically diverse bonsai.
For a calm, green and relaxed setting connecting attendees with nature, consider booking the museum's three-walled, heated tent with a maximum capacity of 49 people, ideal for a classroom setup, workshop, banquet or reception.
The Pacific Bonsai Museum courtyard can be combined with the tent space to accommodate up to 125 guests, with indoor and outdoor flow between the two spaces for larger events and gatherings. All rental space is outdoors, nestled between the museum's trees along crushed-gravel roads.
Indoor Venue Alternatives
Alongside the natural wonders of Washington comes its unpredictable weather. While taking advantage of the state's built-in mountain backdrops and seemingly endless coastline, there's always the possibility of a downpour lingering overhead.
If rain and storms are in your radar, consider these indoor venue alternatives across the state for an exciting and dry Washington experience.
[Related: New Venue Openings and Renovations in Washington State (2021)]
Seattle Convention Center
For more than 30 years, the Seattle Convention Center (SCC) has welcomed hundreds of thousands of people in and out of its meetings and events facilities. It's preparing to welcome even more as construction of SCC's newest addition, Summit, wraps up for a January 2023 opening. 
Summit will bring nearly 100,000 square feet of carpeted meeting space, divisible into 62 meeting rooms, to Seattle, as well as 58,000 square feet of carpeted ballroom space capable of being split into four smaller areas.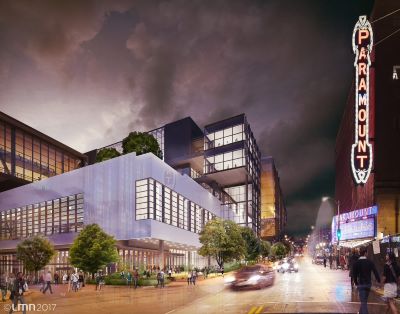 Other usable space will include a 27,000-square-foot garden terrace and the 99,250-square-foot Flex Hall. 
Currently, SCC offers Arch at 705 Pike, the Center's original building with 61 meeting rooms, four ballrooms and six exhibit halls, all carpeted and equipped with connectivity and audiovisual support. The building offers 205,700 square feet of event space and nationally acclaimed catering, and Arch at 705 Pike sits adjacent to Freeway Park, Seattle's largest downtown public space, where attendees can sit and gather in between meetings.
SCC's Arch at 800 Pike, formerly known as the Conference Center, is SCC's business and event venue situated directly across the street from the center's original building. The building features 35,000 square feet of carpeted meeting space that can be divided into 17 versatile rooms and is LEED Silver certified.
Tulalip Resort Casino
Situated a little more than 30 miles north of Seattle, Tulalip Resort Casino features 30,000 square feet of meeting facilities, in addition to 370 rooms, including five specialty suites, a spa and a casino. The resort casino's 15,000-square-foot ballroom can be divided into three equal-sized meeting rooms, and smaller spaces include the 4,800-square-foot junior ballroom, as well as 6,000 square feet of pre- and post-function space.
Tulalip Resort Casino's facilities are fully equipped with complimentary, state-of-the-art presentation tools, and both on- and offsite catering can be arranged for events of nearly every size. The resort also features the indoor Oasis Pool—adjacent to meeting areas—as well as the 450-seat Canoes Cabaret, complete with a stage for special presentations.
Tacoma Art Museum
A bit farther south of Seattle, the Tacoma Art Museum provides an engaging and visually inspiring meeting and event opportunity across its nearly 8,300 square feet of meeting and event space. The recently expanded museum can host intimate gatherings of as little as 25 guests to cocktail receptions for 500 and offers downtown views, award-winning architecture and world-class works of art for attendees to soak in. 
Tacoma Art Museum can be rented as a full facility, including the Marie Helmer Lobby, Murray Family Event Space, Leslie P. Sussman Atrium and more. The 11,250 square feet can be utilized for a seated dinner for up to 280 guests or a cocktail party for 500.
The museum's facilities can also be booked separately. For example, The Marie A. Helmer Lobby, a 5,300-square-foot space, is ideal for receptions, dancing and cocktails for up to 300 people and is available after the museum closes, and The Murray Family Event Space can host up to 120 guests in its spacious 1,700 square feet with access to a built-in sound and projection system.
The Podium, Spokane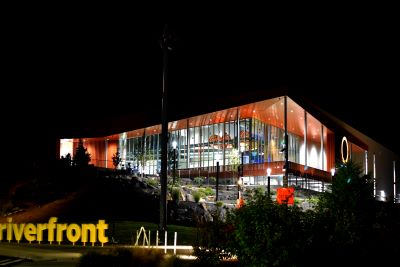 Late last year, Spokane opened The Podium, the city's new, world-class sports facility and multi-purpose venue. The Podium's 75,000-square-foot competition floor can be transformed into a space large enough for a vendor showcase, concerts, tradeshows and more for up to 4,800 attendees.
The Podium also features a 13,000-square-foot concourse with floor-to-ceiling windows ideal for receptions and dinners, as well as a 3,830-square-foot outdoor patio with a view of Spokane and the 100-acre Riverfront Park. 
[Related: 6 Group-Friendly Culinary Trends in the Pacific Northwest]
Ways to Explore in Washington
More than two years of seeing each other behind a screen, if at all, have brought an increased desire across most employees to not only get back together again in person, but spend quality time with one another to form stronger, more genuine relationships. 
If you are looking for an activity or experience to help build bridges between attendees, Washington offers teambuilding adventures in the outdoors to bring your group closer to nature and one another.
May through October bring the most whales to waters in the Pacific Northwest, making it the perfect opportunity to whale watch. Orcas, gray and humpback whales swim close enough to be spotted from the shoreline of West Seattle's Alki Beach—a popular spot for seals and their pups, too—and Orca Network put together a map of whale sighting viewpoints along the coast.  
Leaving directly from downtown at Pier 69, Clipper Vacations offers whale-watching tours straight out of Seattle abord the FRS Clipper. With both half- and full-day tours available, groups can experience an onboard expert naturalist's knowledge of wildlife and whale conservation while seeing whales themselves.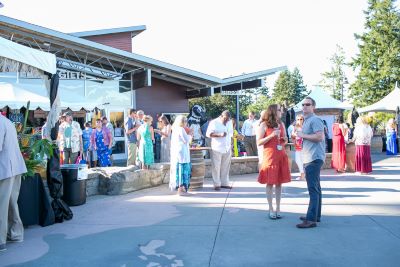 Feet First Event Entertainment also provides a number of outdoor teambuilding exercises and activities for groups to choose from. Experience the Amazing Race, a two-hour, part scavenger, part puzzle race through Seattle, or complete Mission Possible and see how well your team works together. 
Tacoma's Point Defiance Zoo & Aquarium features opportunities for companies to plan events for their employees to get hands-on with the animals. An Animal Ambassador, or expert staff biologist, will introduce your group to one of the zoo's resident animals, some of which include a burrowing owl, hingeback tortoise, rainbow boa and two-toed sloth.
Experience the 35,000-square-foot Pacific Seas Aquarium's marine life, a space with an overall capacity of 250 guests, or walk the lush, five-acre Asian Forest Sanctuary featuring waterfalls, exotic flowers and a bamboo forest. Other venues include Pacific Rim Plaza, with views of Puget Sound and Mount Rainier, and Picnic Pavilion, an open-air structure nestled in a private, wooded space.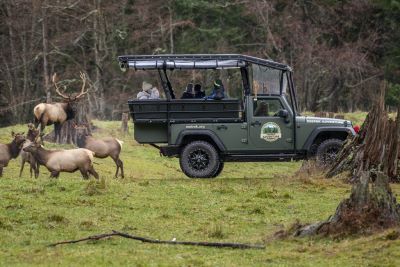 Even more animal-packed adventures are available at Metro Parks Tacoma's Northwest Trek Wildlife Park, where Keeper Adventure Tours will get you and your group "close enough to hear a moose munch."
Each Jeep drives through the zoo's 435-acre Free-Roaming Area, where guests can get up close and personal with moose, bison, elk and more on their 90-minute adventure. Options to drive your own car on a Wild Drive and get exclusive photos on a Photo Tour are also available. 
While visiting Spokane, groups can take advantage of the city's Outdoor Program, which offers private customized adventures for groups. The program offers group pricing benefits and provides guides, equipment and transportation. 
Each trip is typically four hours in length, and the program offers extensions for an additional fee. Groups can experience cross-country skiing and snowshoe tours in the winter months or kayaking, canoeing, hiking and biking trips in and around Spokane when the sun shines.
Connect
Seattle CVB
(206) 461-5800
www.visitseattle.org
Spokane CVB
(888) 776-5263; (888) SPO-KANE
www.visitspokane.com
Tacoma CVB
(253) 284-3254
www.traveltacoma.com
Read this next: 9 Group Excursions That Show Off Washington State's Natural Beauty