Kainoa Daines Turns to His Roots to Educate the Hospitality Industry on Hawaiian Culture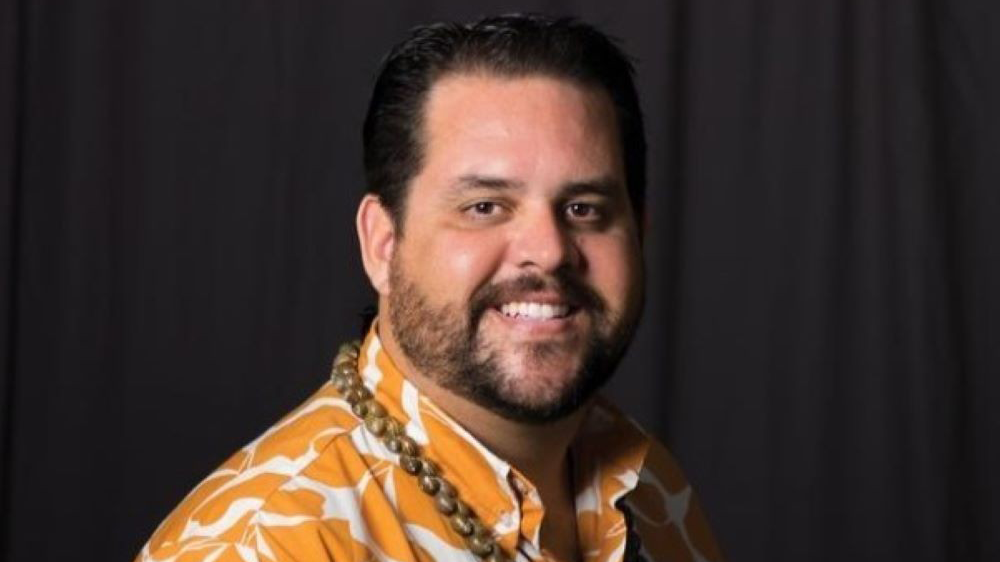 Growing up a child of divorced parents, Kainoa Daines found himself struggling with fitting in and knowing where he belonged. Traveling back and forth between Hawai'i with his mother and Utah with his father, Daines felt pulled in different directions culturally and residentially, and when his fourth grade teacher asked, "How many of you are Hawaiian?," Daines didn't know whether or not to raise his hand.
"I didn't know what that meant," Daines said. "I didn't know where I belonged."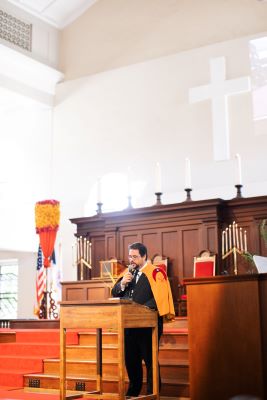 Daines said finding himself was tricky, and when he went on to attend a Hawaiian high school founded in 1887, one you had to have Hawaiian ancestry to attend, he was surprised to find the only commonality between students was the "little drop" they all had of Hawaiian blood.
"I saw my voice there a bit, learning my language and history," Daines said, "but it was during college that I decided I wanted to get into the visitor industry."
Daines attended the University of Nevada, Las Vegas and studied for his degree in hospitality, but while living in Las Vegas, he found himself missing home and the island life he had come to learn and love. Daines started ordering books on Hawai'i, its culture and language off eBay, consuming all the literature on Hawaiian culture he could find, and when he finally returned to Hawai'i, he knew it was "time to take advantage of the resources that are accessible to me."
Daines joined hula, got involved in the Hawaiian Civic Club and was invited to join The Royal Order of Kamehameha I, an order of knighthood established in 1865 to defend the sovereignty of the Kingdom of Hawai'i. Daines eventually found himself working at the former Miramar at Waikiki hotel, where he was able to start teaching Hawaiian values and language to the staff.
[Related: Meetings Today LIVE! Shares the Aloha in Hawai'i]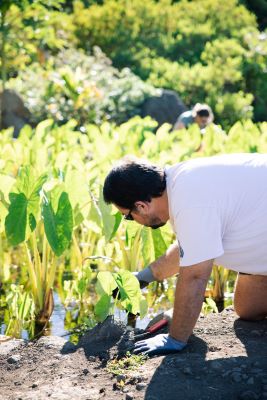 "It was so empowering to be able to have brown-bag lunches and, if you wanted to come, you could eat your lunch and learn about Hawaiian values. It was packed every time I had a class," Daines said. "I was very involved in my community and passionate, but then I was so grateful to bring it into work."
Daines went on to work at several other hotels, fighting to ensure that no matter his title, whether it be director of sales or cultural director, he was able to continue sharing and teaching about Hawaiian culture and values.
"The culture is what I stand on," Daines said. "The culture is what feeds me. The culture is what enriches me, it's what drives me, and so it's always been a passion of mine to be able to merge the work and job with cultural learning."
In 2011, he became director of sales for the Hawai'i Visitors & Convention Bureau (HVCB), was promoted to cultural adviser in 2012 and eventually worked his way to where he is today as senior director of brand for the HVCB, where his priority remains helping visitors and his community understand the islands they stand on. 
Today, Daines teaches and shares his knowledge of Hawai'i across the hospitality industry. "They need to understand their home," he said. "If somebody comes to your house in distress and they need your help, and you don't know your home and can't help somebody, you make them feel uncomfortable."
Through workshops, trainings, cultural resource guides and Island Wisdom: Hawaiian Traditions and Practices for a Meaningful Life, a book he co-authored with journalist Annie Daly, Daines turned his former uncertainty with his own culture into an educational hospitality experience for his staff and beyond.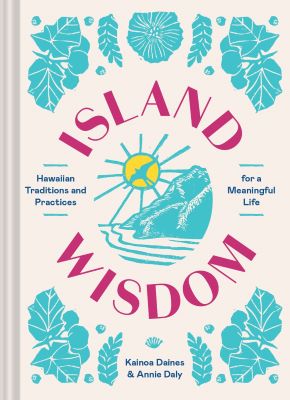 "For 2023, I'm developing a slew of new trainings for internal staff to really begin to take a deeper dive in the culture of this island, and then expanding that out to our partners or members across the industry," Daines said. "I think it's so important, and I love the training workshop. I love being able to get up and talk about ancestral wisdom that I'm just a conduit for. I didn't write this. I wrote the training, but I didn't write the knowledge."
Catch Kainoa Daines at Meetings Today LIVE! Hawai'i
Earn an hour of education credit toward your CMP at Meetings Today LIVE! Hawai'i during a presentation and education session with Kainoa Daines, senior director of brand for the Hawai'i Visitors & Convention Bureau. Through his presentation "How to Embrace a Destination's Culture to Create an Enriching Meeting Program," Daines will leave his listeners with the following takeaways: 
Understand what lies beyond typical function rooms and how to provide a real "wow" experience at your meetings.
Embrace the cultural elements of the destination and learn how to include them into your event.
Experience a destination that provides a natural component of historical significance through cultural practices and learn how to communicate that to attendees.
Learn how delegates can engage with the indigenous culture through Mālama Hawai'i, the HVCB's corporate social responsibility program.
Daines understands the need to find a home for meetings and events, but in order to do so, you first need to get to know your destination—the home for your meeting—to effectively welcome others inside. Daines knows Hawai'i as both his home and a home for meetings and events, his front door is open and he is ready to welcome you to better understand what makes Hawai'i and its culture special. 
Apply to attend Meetings Today LIVE! Hawai'i and hear Kainoa Daines speak by clicking here.
Connect
Hawai'i Visitors & Convention Bureau
(808) 923-1811
Read this next: Meetings Today LIVE! Corporate & Incentive Wraps in Cancun