How to Leverage San Diego's Intellectual Capital for Meetings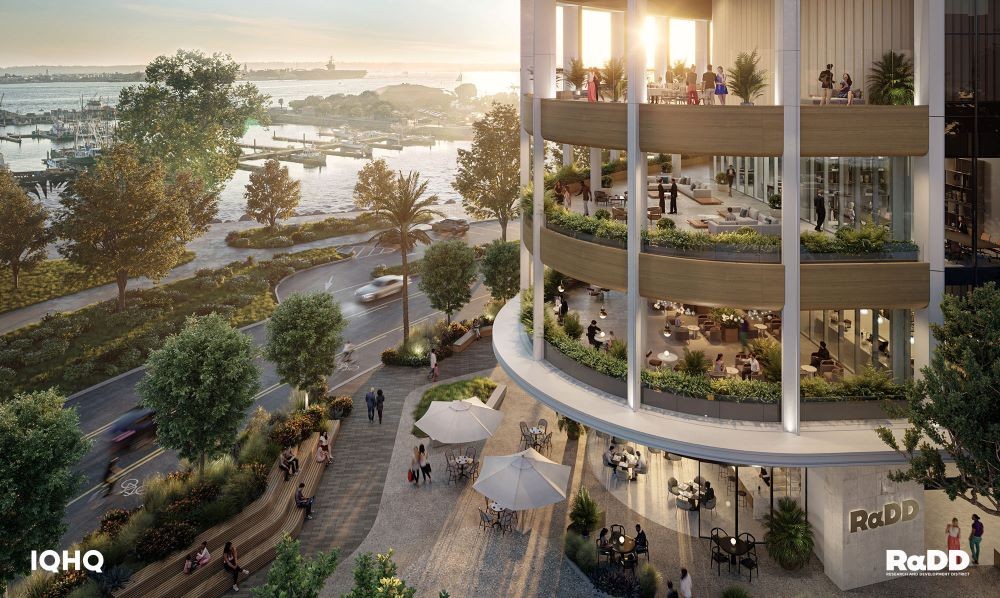 San Diego Research and Development District (RaDD) rendering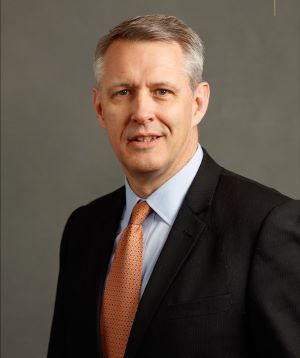 San Diego has long been heralded for its beautiful coastline, desirable weather and plentiful outdoor venues. The qualities that have always made it so popular for meetings remain, but look a little closer and you'll find the sunny SoCal city has the smarts to match its attractive exterior.
"We are so much more than a sleepy beach town for meetings," said Kavin Schieferdecker, chief sales officer for San Diego Tourism Authority. "We are a fairly young city, and we continue to improve with new and renovated product. Looking out my window now, I see all these cranes up, and we are thrilled seeing people moving into downtown San Diego."
But, Schieferdecker added, that's not all that San Diego can offer. Thanks to its fast-growing life sciences industry, a host of higher education institutions and major developments focused on bringing in companies and employees to the downtown core, San Diego can offer meetings and events some serious intellectual capital. 
We talked with Schieferdecker about what meetings and conventions can expect on their next visit to "America's Finest City," and how they can tap into its brain power.
Growth in Life Sciences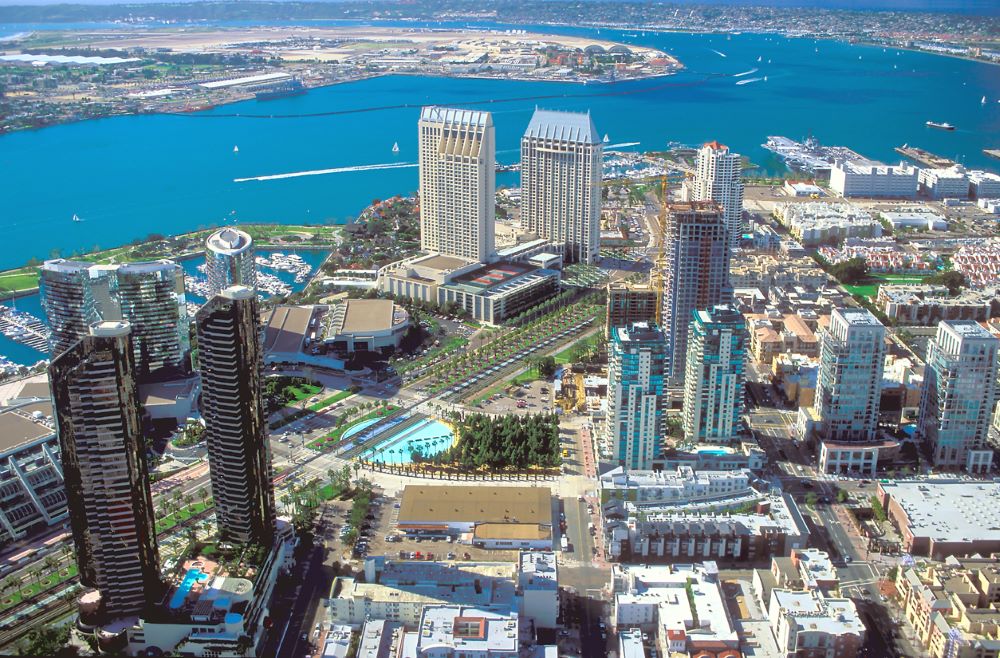 Over the last 10 years, San Diego has seen an 82% increase in life science employees, and now it's the No. 3 market for the industry. 
"That is the kind of brain power most cities would love to have and that's what's driving the growth here in San Diego," Schieferdecker said.
San Diego has long had strength in this area. The city is home to the Salk Institute of Biological Studies, founded by Jonas Salk, who developed the first safe and effective polio vaccine. The University of California, San Diego (UCSD) and Scripps Research also bring biotech prowess to the area, along with pharma giants like Pfizer, which has a 25-acre campus in La Jolla. UCSD was also named the fifth best public university by the Academic Ranking of World Universities.
"That is quietly powering a lot of our future as well," Schieferdecker said. "Not a lot of people think of San Diego as a mecca for institutions.
"We also have such a strong military hub, and the navy has their cybersecurity hub here," Schieferdecker added. "It's a great of triad of intelligence."
Groups in town for meetings can tap into this brain power by working with San Diego Tourism Authority for local speakers in specific industries.
"We have the ability to connect with different organizations within the community," Schieferdecker said. "If you look at our citywide conventions of associations, 40% of those are in the medical field, and those are groups that continuously have San Diego in their rotation, and they can tap into the folks here… We are fortunate to have many different industries that attract some of the best association customers into our city."
[Related: Why San Diego Should Be on Your Meetings Radar]
New Developments Strengthen Downtown
With thriving businesses in and around downtown San Diego come new developments that aim to bring more jobs, office spaces and retail to the city, which is always a major benefit for meetings and conventions. A redeveloped downtown near convention centers and hotels always enhances the attendee experience, and what's happening in San Diego is no exception. 
Schieferdecker marked two developments that are set to enliven downtown.
The Campus at Horton: Spanning 1 million square feet, 10 acres and seven city blocks in the heart of downtown, the redevelopment of Horton Plaza is set to be a San Diego gamechanger. Horton Plaza has been a gathering space in San Diego since 1870 adjacent to the original Horton House Hotel. Throughout the years, the area has been the site of a mall and used for presidential rallies and myriad celebrations. Its redevelopment into a multi-use campus is the largest adaptive reuse project in the U.S. and brings with it new office and lab space, restaurants, bars and cafes, retail space, concert venues and wellness amenities like boutique gyms and yoga in the park.  On top of all that, sustainability is at the forefront of the project, with the aim to be carbon neutral through 2040. 
IQHQ RaDD: This new development, dubbed the San Diego Research and Development District, is set to be the largest commercial waterfront site on California's coast. The mixed-use waterfront campus aims to make San Diego an even stronger life sciences hub, creating spaces to attract top-tier life science companies to the city. Laboratory, office and retail space will occupy the development, which spans eight acres and three city blocks. The first phase of the project is expected to be completed in summer 2023.
"These two projects are pretty massive investments," Schieferdecker said. "San Diego is going to continue to thrive as a place to be—we rebounded fairly quickly in the meetings and conventions space [after 2020] and we are fortunate in the way that there's business interest in who we are as a meetings and conventions destination."
Connect
San Diego Tourism Authority
(619) 232-3101
Listen to the podcast: San Diego Bolsters Brainpower for Meetings