The Massive New Omni PGA Frisco Is a Golf Resort Game-Changer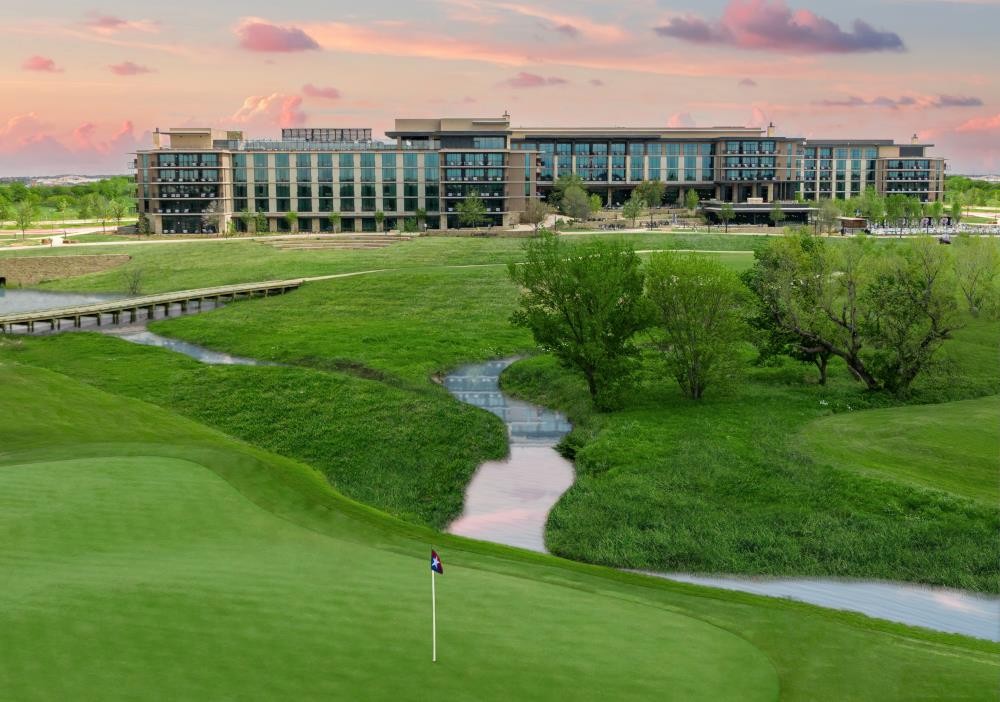 Omni PGA Frisco Resort. Credit: Omni PGA Frisco Resort
When describing the new Omni PGA Frisco Resort, Director of Sales and Marketing Gus Tejeda keeps coming back to one line: One resort, endless possibilities.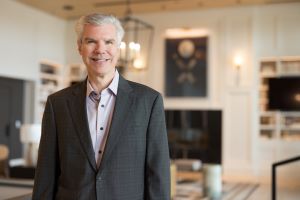 To see it is to believe the hype. On an exclusive tour weeks before its grand opening, Meetings Today discovered that the mammoth $520 million project set on 600 acres in Frisco, Texas, is a destination of its own and offers an immersive product with incredible indoor-outdoor meeting venues that will leave groups starry eyed.
Sitting next door to the new Home of the PGA America, the resort is a paradise for fans of the game of golf. Its amenities are up to par and then some, offering a multitude of experiences ranging from two championship golf courses to one of the largest putting greens in the world. 
Golf is the main attraction, but the resort is pioneering a different approach to the game, with a concerted effort to appeal to all abilities.
"While golf is the vehicle, you don't have to be an expert golfer here," Tejeda emphasized. 
That philosophy promises a group experience that is welcoming, fun and one your attendees won't soon forget. 
Flexible Meeting and Event Space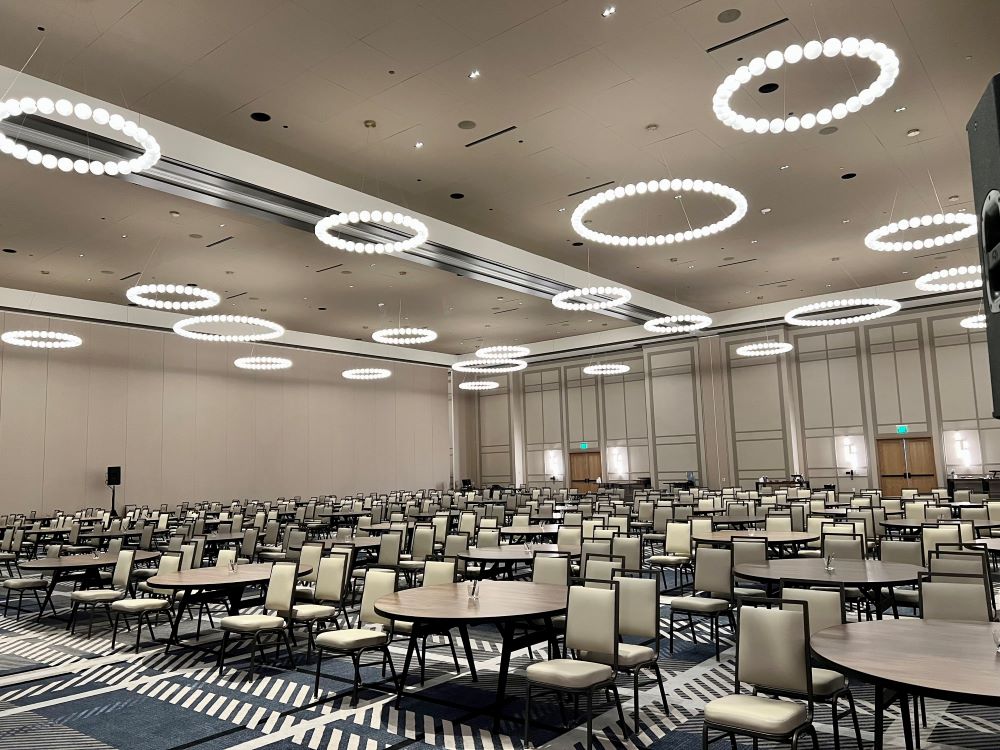 Omni PGA Frisco Resort was built with inspiration from Texas ranch homes, and weaves subtle nods to the culture throughout its spaces, creating a light and homey atmosphere that exudes that welcoming Southern hospitality.
This can be felt throughout its meeting space, which spans 127,000 square feet and offers the flexibility and customization that planners crave, whether it's a small board meeting or a full buyout. Highlights include two ballrooms, at 23,000 and 11,500 square feet; 19 meeting rooms (including one boardroom); nine unique outdoor venues ranging in size from 3,000-10,000 square feet; and the 5,000-square-foot Panther Creek Pavilion, which is ideal for weddings and special events.
Each ballroom has its own private outdoor event lawn, with easy flow from the prefunction space, creating the opportunity for isolated events that don't interfere with each other—privacy and flexibility that will surely be valued by planners.
Outside of its ballrooms and meeting rooms, various venues throughout the resort can be used by groups. The main pool deck can be reserved for a special event, and many of the dining and entertainment venues feature private dining spaces or the opportunity to take over the whole venue. The lobby's Library area has a connected terrace, the 10th Fairway Terrace, that can host 80-100 people for a special welcoming reception. A wow-worthy special event at the Fields Overlook—a grab-and-go food venue on Fields Ranch with stunning views of the courses—is also possible to arrange. 
The excitement of the resort's possibilities for meetings and events is tangible and was so even before the doors of the resort officially opened. At the time of our visit to the property in mid-April, Tejeda reported that over 150 groups were on the books for future dates, ranging from board of directors' meetings to large-scale incentive programs, including multiple Fortune 500 companies. Some of the events even include buyouts of the resort this summer.
And the interest is coming from all over the country. "This is really a national destination," Tejeda said.
[Related: Fun Golf Games to Spice Up Group and Tournament Programs]
All the Ways to Experience Golf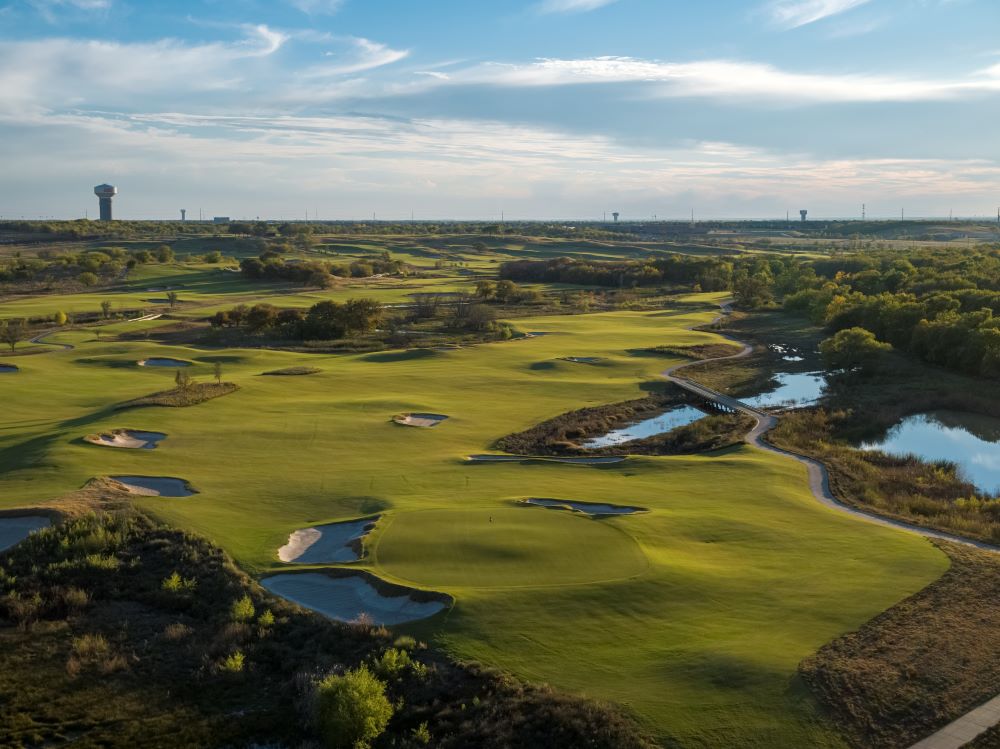 "This is our beach," Tejeda said, gesturing to the view from the resort's prefunction space, which is lined with floor-to-ceiling windows that yield stunning views of the rolling hills of the Fields Ranch golf courses.
The two championship golf courses, Fields Ranch East and Fields Ranch West, designed by Gil Hanse and Beau Welling, offer advanced players a unique challenge and the thrilling opportunity to tee off from the same place as the pros. Between 2023-2034, Fields Ranch East will host 26 PGA Championships, beginning with the KitchenAid Senior PGA Championship later this month.
There are many resorts that offer championship golf opportunities, but none that push the game forward like Omni PGA Frisco Resort. In an effort to be "the new showcase for modern golf," the resort extends a branch to players of all abilities. Whether you've played the game your whole life or have never swung a club, there is something for everyone here. 
The Monument Realty PGA District at the resort is the epicenter of this philosophy, serving as the hub for golf and entertainment for all skill levels, featuring the following:
The Swing, a par-3, 10-hole course, which can be lit at night for night play.
The Dance Floor, a 70,000-square-foot putting green (also can be lit for night play) with a giant screen and 6,000-square-foot event lawn as the backdrop.
Lounge by Topgolf, a new dining concept from Topgolf that's also equipped with swing suite bays and other virtual games, including quarterback challenge, dodgeball and more.
Ice House, a modern ranch-style restaurant serving Texas barbecue that has six hitting bays, which can be rented out for groups.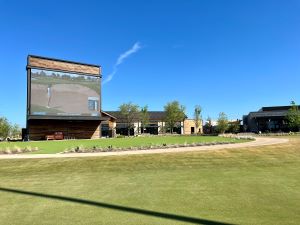 "That makes it very approachable," said Jeff Smith, vice president and managing director for the resort. "So even if there are people attending a meeting that have never golfed, have an interest in golf, or like me, they're not that good, but they love it, this gives them a very unintimidating way [to play] where everybody at the meeting can participate and have fun and not feel like well, 'you're a good golfer, this is good for you, but not for me.' It takes all that away.
"Specifically for meetings, this creates a destination where [a group] can have a reception and then walk onto the Dance Floor, and they can be broadcasting any of their content on the jumbotron like speakers, or reels for their company, things of that nature," he continued. "After they've had the reception, or dinner, they can go onto the short course."
All of the bells and whistles are there for golf enthusiasts, too. They will revel in the chance to practice their skills at the driving range, equipped with Toptracer technology, looking out at the Home of the PGA America. In August, the PGA Coaching Center will open, offering fitting, coaching and tech-driven experiences.
"There's no resort like this in the world that's been built," Tejeda said. "We're opening with the whole toy box."
[Related: Meetings Are Big Business in the Dallas-Fort Worth Metroplex. Local CVB Leaders Share Why]
Other Luxurious Amenities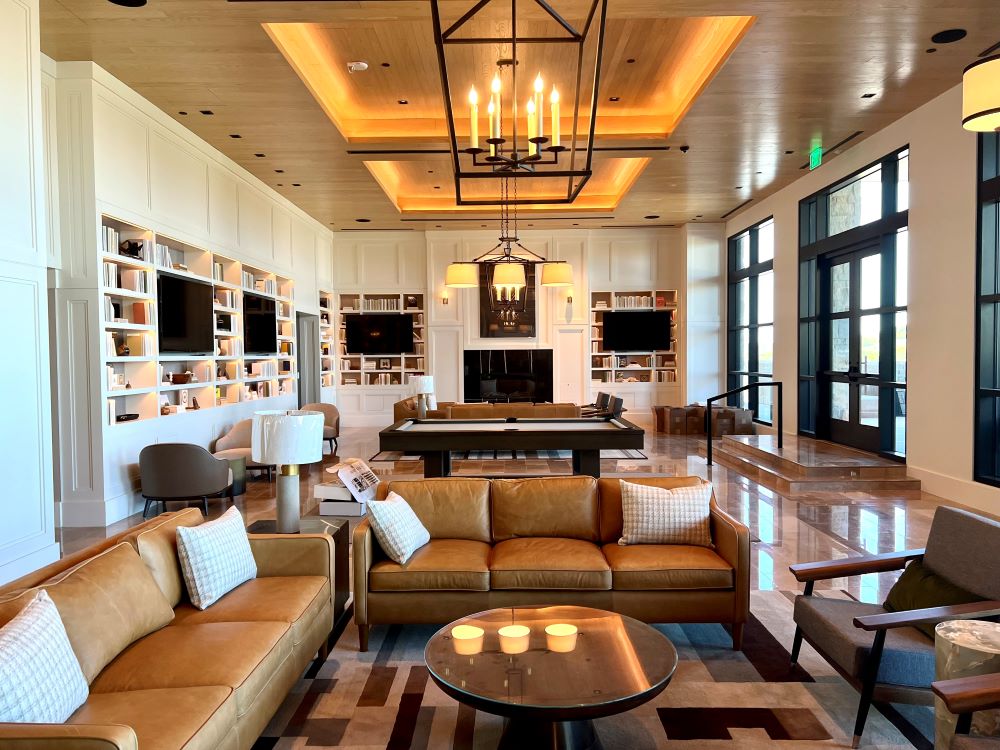 It's important to note that while golf is undoubtedly the differentiator for Omni PGA Frisco Resort, the property offers non-golfers a host of luxurious, memorable experiences and amenities, including: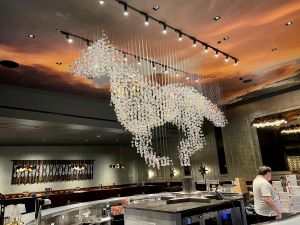 An adult rooftop infinity pool, called Bluestem, that features six cabanas and overlooks Fields Ranch golf courses and the rolling hills.
Mokara Spa, a 15,000-square-foot destination salon and spa offering 20 treatment rooms, a private spa pool and a cafe.
Signature restaurant Trick Rider, where "authentic rodeo culture meets upscale dining" with steak and seafood options. Jaws will drop at the hanging horse-shaped chandelier, "Cinnamon," constructed from 4,000 crystals over a horseshoe-shaped bar.
A 3.5-mile walking path that surrounds the resort and will provide golf course views.
Complementing its 500 guest rooms, the resort also offers 10 private ranch houses. Features include four bedrooms, four-and-a-half bathrooms, a chef's kitchen, indoor-outdoor living space and VIP Ranch House Concierge for expanded service. The luxurious houses are great options for VIPs, incentive groups or golf groups.
Frisco Is on the Rise
The opening of Omni PGA Frisco Resort only continues to elevate the city of Frisco, which is the fastest-growing city in the past decade, according to the U.S. Census Bureau. 
Travel to Frisco is also incredibly easy, thanks to its central location.
"We've received tremendous feedback from senior-level event professionals that having a great 'lift' option with Dallas Fort-Worth and Dallas Love Field airports, and the fact that our resort is within 30 miles of both airports, is providing us with strong consideration for their Tier 1 client-facing national events," Tejeda said. "Clients are also excited their attendees are no more than a three-hour flight from Dallas to their home destination."
While the growth is exploding and the infrastructure for meetings and events expands, planners should also note the other reasons why this DFW Metroplex city is an attractive option for their programs:
Frisco was recently ranked the No. 1 safest city in the U.S. by SmartAsset.
Universal Studios is also coming to Frisco. The Frisco City Council and Planning & Zoning Commission approved a Universal Theme Park in March on 97 acres, which will be designed for younger children and open in 2026.
Frisco's nickname is Sports City USA—PGA of America, Dallas Cowboys, Dallas Stars and FC Dallas all call Frisco home, bringing with them headquarters and stadiums that add to the event venue options and experiential possibilities.
"We were already on the map," Smith said of Frisco. "Now, this resort has taken us to a whole new level."
Read this next: On the Scene: Arlington, Texas, Awaits New Loews Arlington Hotel and Convention Center