Meetings Are Big Business in the Dallas-Fort Worth Metroplex. Local CVB Leaders Share Why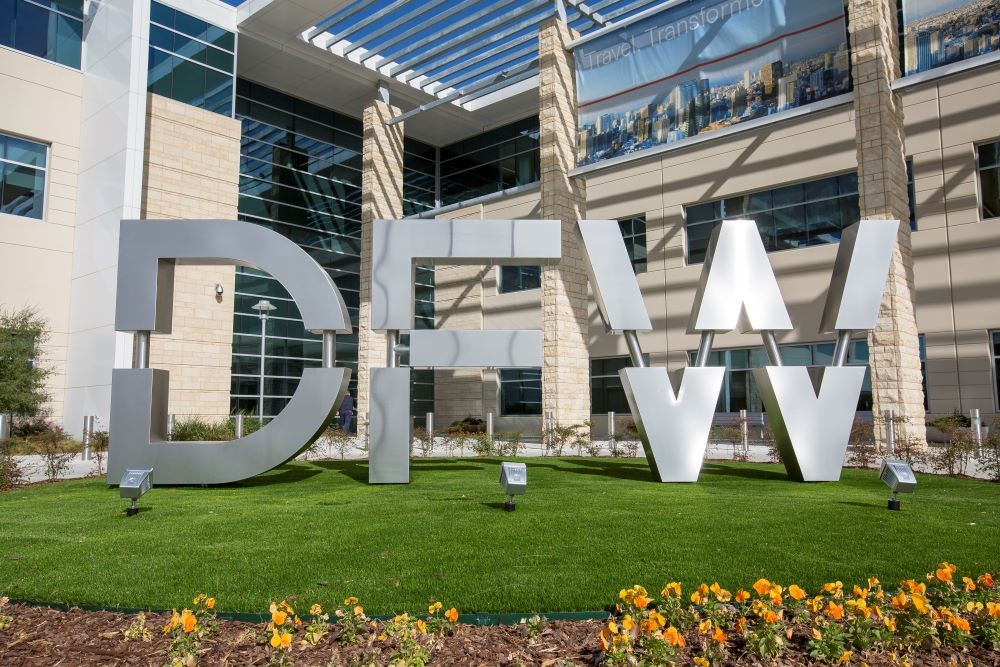 DFW International headquarters. Credit: DFW International
With the world's 10th largest economy based on GDP, pro-business Texas perennially dominates rankings across multiple categories and indicators. Current highlights include leading the nation in corporate relocations from other states, adding the most jobs in 2022 and topping the charts in jobs created by military veteran, African-American and Hispanic women business owners.  
In 2022, leading business publication Chief Executive named Texas the nation's "Best State for Business" for the 18th consecutive year, calling it "proven catnip for companies." 
Presently home of nearly half (23) of the state's 53 Fortune 500 headquarters, the Dallas-Fort Worth (DFW) Metroplex is the definitive cat's meow.  
Closely aligned with VisitDallas and Visit Fort Worth, DFW International Airport is the state's second-largest economic driver, producing over $37 billion in annual impact by connecting people, ideas, goods and services to the destination. That includes the many business travelers that come for meetings, conventions, events and tradeshows. 
Taking the pulse of local CVB leaders, Meetings Today found this giant economic heartbeat purring along for the year ahead. 
Arlington 
Since coming to Arlington in December 2021 after leading Visit Tucson for nearly a decade, Arlington CVB CEO Brent DeRaad has overseen Arlington's continuation as a leading group destination. Looking ahead to his second full year in the role, DeRaad highlighted the city's triple-threat appeal of sports, leisure and business.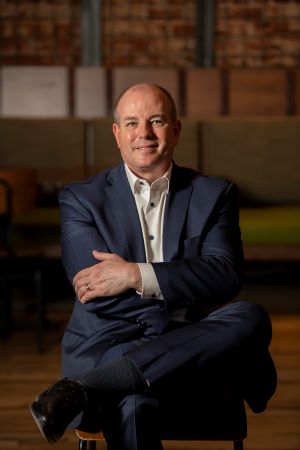 "Arlington specializes in corporate, state association and SMERF meetings. With our new hotel and convention center products, we can best accommodate groups that fill 2,500 or fewer peak room nights. Our top segments include finance, medical, energy, religion and technology.  
Accessibility is one major calling card. Offering nonstop service to 239 cities throughout the world, DFW International Airport is a 15-minute drive from Arlington. 
Entertainment is another primary reason why groups book the city. The Dallas Cowboys' AT&T Stadium and Texas Rangers' Globe Life Field host professional, collegiate and high school sports, concerts, events, tradeshows and tours. Choctaw Stadium, adjacent to Globe Life Field, hosts XFL football, professional rugby, soccer and more. Many delegates visit at least one of these venues during their Arlington stays.   
Additionally, Texas Live!, a 300,000-square-foot complex with live entertainment, restaurants and bars, is within steps of our stadiums and provides meeting delegates with exceptional experiences. 
More than $4 billion in private and public investments are transforming 'The District' in Arlington's core into the nation's premier sports, entertainment, hospitality, cultural and lifestyle destination. The Texas Rangers, Loews Hotels and Cordish Companies are leading the way with the Rangers' Globe Life Field, Texas Live!, Live! by Loews and the new Loews Arlington with an attached new Arlington Convention Center, the One Rangers Way luxury apartment complex and Spark Coworking—all within a few blocks of each other.   
Add in the neighboring Dallas Cowboys and AT&T Stadium, along with the under-construction National Medal of Honor Museum, and you have the makings of one of the nation's top meetings and entertainment campuses." 
[On the Scene: Arlington, Texas, Awaits New Loews Arlington Hotel and Convention Center]
Dallas  
Scheduled for groundbreaking in 2024 and completion in 2029, Dallas's new $2 billion convention center and surrounding district are poised to redefine Big D's future. Visit Dallas President and CEO Craig Davis shares how continual investment maintains and enhances Dallas' irresistible group appeal.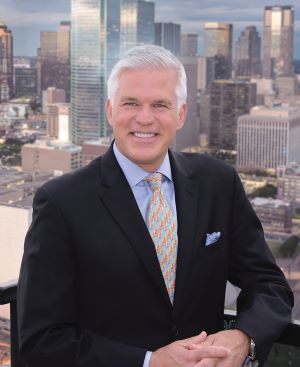 "Our 'catnip' for groups includes world-class experiences, value for businesses, exceptional variety of accommodations and consummate execution of every meeting need.  
With more than 35,000 rooms, from intimate boutique hotels to large convention hotels, all the nation's top brands are represented in Dallas.  
Everything may be bigger in Texas, but companies know their bill will not be, as the cost of doing business in Dallas is 7% lower than the national average. As a 'right to work' state, event production costs are lower, allowing companies to focus their budget on attendee engagement and experience. With more than 20 entertainment districts offering walkable access to music, shopping, arts and award-winning global cuisine, what conventioneer would not want to spend an extra day or two exploring the city? 
Dallas is city-proud following generations of investing in our people and our culture. That spirit and dedication continues in 2023 as Dallas invests in attractive new venues and experiences. These include our new convention center, more than 173 hotel projects and 20,707 guest rooms in the pipeline, an innovative deck park bridging north and south Dallas, and promoting the flourishing small businesses and restaurants that add to our irresistible appeal." 
[Related: The DFW Metroplex Offers a Wealth of Venues for Meetings and Events]
Irving  
The Irving CVB turned 50 in 2022. Maura Gast, coming from the Dallas Times Herald in 1991, has been with the bureau for 32 of those years, including the last 20 as executive director. Among the industry's most impassioned leaders, Gast shared the inner workings of Irving's nearly $2 billion hospitality industry.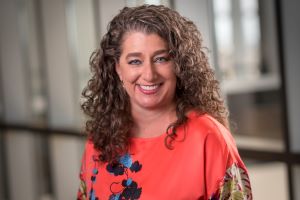 "Discussing our business appeal is my favorite interview question! Known as the 'headquarters of headquarters,' Irving is home to 8,500 companies, most within master planned Las Colinas, with eight Fortune 500 and five Fortune 100 companies within our borders. Industries driving meetings to our convention center and 90-plus hotels include technology, oil and gas, aviation, manufacturing and pharmaceutical. 
Our 'quality catnip' for corporate meetings and events has many ingredients. We offer an unbeatable location in the middle of the U.S. and two major metropolitan areas. DFW International and Love Field are just 15 minutes away. Resources include 13,000-plus hotel rooms, from luxury resort to extended stay and limited service; our innovative Irving Convention Center at Las Colinas with Westin headquarter hotel; and walkable entertainment district featuring a world-class, indoor/outdoor Live Nation concert venue. All planner needs are here or conveniently nearby.  
Knowing that our fates are linked, the CVB, Irving-Las Colinas Chamber, the City of Irving, The Las Colinas Association and Irving Economic Development Partnership are closely connected. By capitalizing on the experiences that we build for our commercial tenants and corporate visitors, we foster a community-wide quality of life that will attract company expansions, moves and relocations, along with their employees and their families. And we never stop or rest on our laurels in this pursuit." 
[Related: Irving, Texas, Breathes Fresh Air Into Your Meetings and Events]
Frisco  
Sports have long dominated Frisco's diversified industry set. With a history of cultivating highly successful public-private partnerships, the City of Frisco's latest win is the PGA of America's new mile-long headquarters, representing the first major international sports organization to be based in Texas. Executive Director of Visit Frisco since 2004, Marla Roe discusses the team-oriented game plan for scoring big.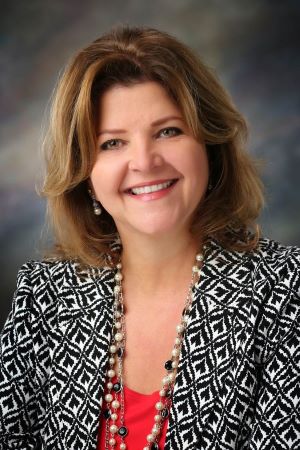 "Past collaborations include Toyota Stadium, home of FC Dallas, and Ford Center at The Star, World Headquarters of the Dallas Cowboys. In partnership with PGA of America, Omni Hotels & Resorts, the City of Frisco and Frisco Independent School District (FISD), PGA Frisco will distinguish Frisco as the modern home of American golf and bring in people from around the world.  
Spanning 660 acres, the new official home of the PGA of America and its North Texas section features two 18-hole championship golf courses, 10-hole short course and two-acre putting course and entertainment area, along with dining, retail and entertainment experiences at the onsite PGA District. Slated for May 2023, the 500-room Omni PGA Frisco Resort  offers 127,000 square feet of flexible space.  
Taking residents into account, both the championship courses and PGA District will be open to the public, while FISD and University of North Texas students can utilize PGA Frisco for unique learning opportunities, including year-round internships. These public-private partnerships exemplify how our business-friendly city works together to invest in growth, tourism and wellbeing. People want to live, work and play in Frisco, one of fastest growing cities in the nation where new discoveries always await groups and visitors." 
Plano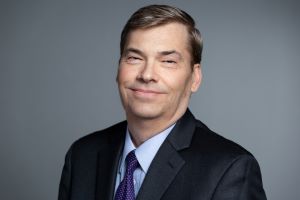 Once, Plano was mostly on the meeting planner map for events at Southfork Ranch, filming location for TV's Dallas.
Today, it is a corporate magnet with a diversified mix of headquarters, manufacturers and start-ups that attracts a national and international business audience. Respected industry veteran Mark Thompson, who has led Visit Plano as executive director since 1998, welcomes groups with an optimistic appraisal of the year ahead. 
"Corporate travelers make up about 65% of our overnight business. They are a diverse group, mirroring our corporate profile with major sectors including transportation and utilities, trade, professional and business services, education and health services, government and financial. Our corporate make-up is one major draw, along with the accessibility created by our proximity to both DFW International and Love Field. Most importantly, the ease of getting around, including the walkability from our hotels to restaurants, shopping and other attractions, makes Plano ideal for groups and meetings.  
It is also important to note that during the past few years, Plano's stakeholders have come together to form a true understanding of the importance of the travel industry and how it impacts us all. Our hospitality partners are working to make 2023 the best year yet as meetings are returning like gangbusters. Investments in the future include renovations to the Plano Event Center and many of our hotels, while the Visit Plano team helps groups with attractive incentives. The collaboration among our stakeholders is stronger than ever and we look forward to seeing your readers in Plano." 
[Related: Saddle Up for These 5 Unique Offsite Options in Plano, Texas]
Fort Worth  
The City of Cowboys and Culture, now 12th largest in the U.S., is a major business center with a diverse economy that includes energy, financial services and IT. Amy Brown, Visit Fort Worth's senior vice president of convention sales and services, highlighted the key industries and entrepreneurial spirit that bring in the business that feeds the city's $2.5 billion-plus visitor economy.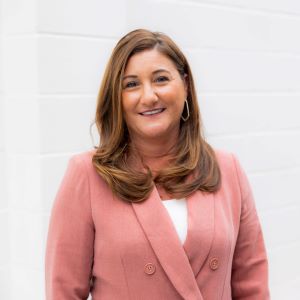 "Home of leading manufacturers of commercial jetliners and defense aircraft, Fort Worth is a major player in aviation and aerospace. American Airlines and Bell Helicopter are headquartered here, along many other aviation-related companies and suppliers. Lockheed Martin's Aeronautics Division, a manufacturer of military jets, is one of the largest employers.   
The city is also a major healthcare and medical innovation hub. With more than 1,100 research, development and testing laboratories and more than 450 biomedical companies, Fort Worth has emerged as a top cluster for biotech and life sciences in the U.S. Award-winning health systems include Medical City Healthcare, UT Southwestern, Cook Children's Health Care System, Baylor Health Care System and Texas Health Resources. 
The Texas Christian University (TCU) School of Medicine is expanding its footprint with a new medical campus in the Fort Worth Medical District. Slated for 2024, the new facility will drive economic development and biomedical advances through partnerships with hospitals, healthcare organizations and biotech industries. 
We embrace the entrepreneurial spirit and keeping it local. Visit Fort Worth has a strong working partnership with the City of Fort Worth and Fort Worth Chamber of Commerce, with our convention services team serving to connect clients with local business and other leaders for tours, speakers and other engagements." 
Connect 
Arlington CVB 
(800) 433-5374  
VisitDallas 
(214) 571-1000  
Visit Fort Worth 
(800) 433-5747  
Visit Frisco 
(972) 292-5250  
Visit Irving Texas 
(972) 252-7476  
Visit Plano 
(800) 817-5266  
Read this next: The Latest Property Openings and Renovations in Texas (2022)