Venues and Activities Only in Charlotte, North Carolina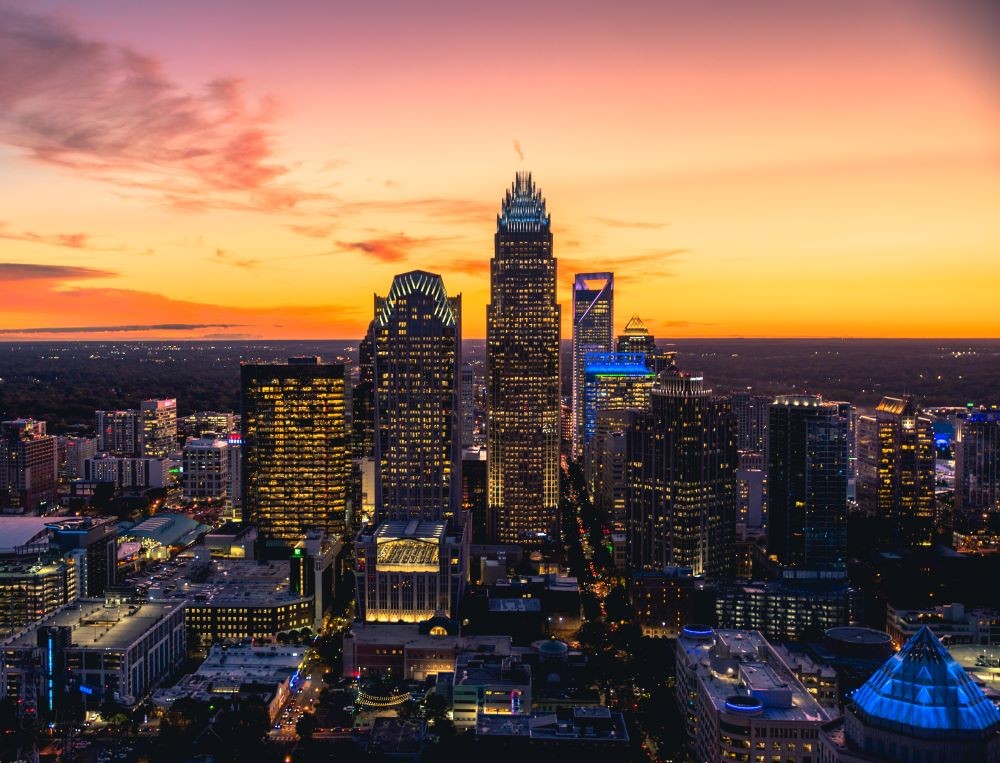 Charlotte Skyline. Credit: Charlotte Regional Visitors Authority
When one big city opens a successful new attraction, every other big city wants to follow suit by welcoming a franchise of its own.
The increase of attraction developments we have seen in recent years—think about the surge in Topgolf and Meow Wolf locations or popular interactive "pop-up" museums and experiences—has almost turned into a silent competition to see which major cities can keep up. Charlotte, North Carolina, puts up a strong fight, only with many venues unique to the Queen City.
North Carolina's biggest city has everything other big cities have, including a convention center, which has been recently remodeled, more than 200 restaurants within Center City and the seventh busiest airport in the world, Charlotte Douglas International Airport (CLT), but Charlotte's unique offerings are hard to replicate. 
Some of the following things just have to be experienced when convening in Charlotte. 
[Related: New Meetings and Events Developments Have Charlotte Rocking]
Charlotte's Unique Venues
A 15-minute drive outside Charlotte's downtown is the U.S. National Whitewater Center, part of a 501(c)(3) nonprofit organization serving to promote access to the outdoors and recreational experiences. The 1,300-acre Whitewater Center on the Catawba River is the world's premier outdoor center and offers activities like whitewater rafting, yoga, whitewater kayaking, climbing, ropes, ziplines and more.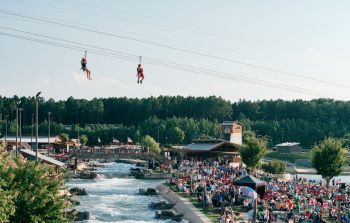 "It's the only one of its kind in the world," said Bill McMillan, senior director of sales at Visit Charlotte.
Groups looking for an outdoor adventure can participate in a Whitewater Team Development program for teambuilding through challenging and educational experiences. Programs target character development and professional growth and include a low challenge course, low and high challenge course, adventure race and team edition, in which groups are accompanied by a guide through various Whitewater Center activities.
The Whitewater Center can also be booked for events and offers a wide range of both indoor and outdoor venues as well as catering services. The outdoor Ridge Pavilion can accommodate 200 guests in a rustic and refined space with a stone fireplace and handmade farm tables. The Pump House Biergarten has a capacity of 150 and features 40 taps of craft beer and waterfront views of the Competition Channel.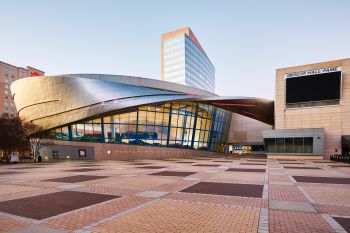 "You could go out there and have a craft brew, you could have a nice dinner," McMillan said, "but you could also go and get in a raft with a guide in a very safe environment and go and paddle or mountain bike. They have tough and easy trails. You can rock climb at the largest outdoor climbing center on the East Coast. It's the only one of its kind on the planet that has the kinds of things that the Whitewater Center has, and that's really one of the pillars of our destination—outdoor recreation." 
A second pillar of Charlotte—one that draws visitors from an average distance of 500 miles away—is the NASCAR Hall of Fame, which is a staple for locals and celebrating its 75th anniversary this year. The venue defines itself as "a shrine to the history and heritage of NASCAR under one roof with ever-evolving exhibits for you to explore."
"It's a real true destination, one that's for fans and non-fans because it's a great place to visit, but it's also a super event venue," McMillan said. "We do over 300 events a year in the NASCAR Hall of Fame, and that is a terrific thing."
Groups can rent the full facility for exclusivity of the space and access to all the NASCAR Hall of Fame has to offer, including the primary gathering place within the venue, the Great Hall. This area features a flexible floorplan against the backdrop of the iconic Glory Road with 18 stock cars on display.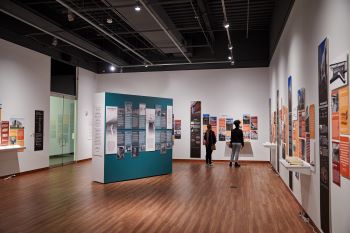 "Keeping a little bit with the NASCAR theme, Charlotte Motor Speedway is such an active track, there's something happening out there at least 300 days a year," McMillan said. "You can do driving schools out there in a lot of different types of cars for groups as well." 
McMillan also highlighted The Harvey B. Gantt Center for African-American Arts + Culture, which is located in the same vicinity as the Charlotte Convention Center  (CCC) and NASCAR Hall of Fame. 
"The center has a beautiful rooftop space for smaller events, and it's such a great spot for the art and the teachings and the speaking and just that enriching culture," McMillan said. "Harvey B. Gantt was our first African-American mayor in Charlotte and is still very active in our community."
Contact The Harvey B. Gantt Center for African-American Arts + Culture for tours and space rental at www.ganttcenter.org. 
[Related: Sports Venues a Hot Option for Charlotte Meetings Groups]
Made for Meetings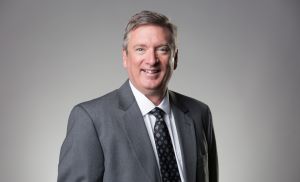 To truly offer it all, it's important to first offer the basics—an accessible airport, spacious convention center and numerous hotels within walking distance. Charlotte checks all three on that list. 
"Depending on what the rankings look like, we could be the fifth, sixth or seventh busiest airport in the world—in little Charlotte," McMillan said. "We had a meeting planner that came to tour the city from Grand Rapids and she said, 'I don't ever fly direct anywhere, and I was able to fly direct to Charlotte.'"
CLT serving as an American Airlines hub is a big attribute for the city, McMillan said, and a second that planners especially appreciate is Charlotte's walkability. Plus, the LYNX Blue Line light rail runs through Charlotte and conveniently takes riders to 15 stations for those looking to explore different Charlotte neighborhoods.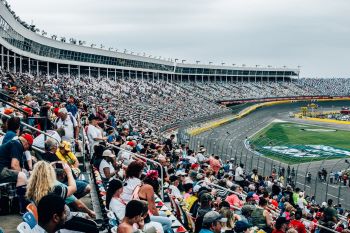 "I think a lot of destinations talk about how walkable and compact they are, but when meeting planners come to Charlotte, they're very surprised at that level of ease of access, from the hotels and restaurants, bars and attractions, all those things. They are literally just small blocks away from our convention center."
The third box on the list, the 600,000-square-foot Charlotte Convention Center, is located in Uptown Charlotte and connected to the NASCAR Hall of Fame, which can also be booked for events. Across the street is the 700-room Westin Hotel. 
The CCC's spaces include 280,000 square feet of exhibit hall space, divisible into four halls, and 126,500 square feet of breakout space, including 37 meeting rooms and two ballrooms. 
"Charlotte is just really accessible, and so meeting after meeting, our attendees know they've got a wide variety of things to do," McMillan said. "And it's easy for you to make it happen."
Connect 
Visit Charlotte 
(704) 334-2282 
www.charlottesgotalot.com
Charlotte Regional Visitors Authority 
(704) 339-6040 
www.crva.com
Read this next: Charlotte's Development Isn't Standing Still During the Pandemic