4 U.S. Beach Destinations for Meetings and Events That Deliver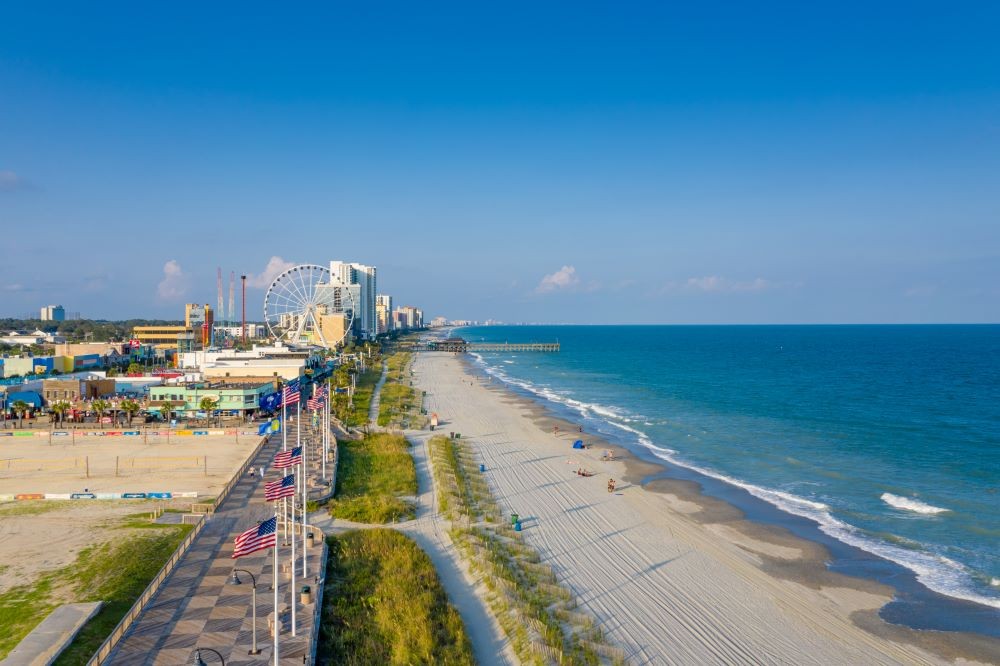 Myrtle Beach, South Carolina. Credit: Visit Myrtle Beach
Beach destinations have long been popular for meeting, event and incentive programs. Sometimes it's because the northern state associations are craving an inspirational escape for their annual meeting during the relentless cold-weather months, other times it's for the wellness and rejuvenation rewards that the ocean can provide for an incentive group. Even conventions gravitate to beach locales that lure attendees with the promise of an easy weekend vacation after business is done.
Whatever the reason, there's no denying the benefits a seaside gathering can provide when it comes to attendance rates and satisfaction. With rising costs, however, it's worth nothing that you don't have to take your groups to far-flung places around the world to reap the benefits of the beach—many locations that can deliver the same delight to your attendees are closer to home than you might realize. 
Following, we explore four easy-to-reach beach destinations in the U.S. and what they can offer your next meeting.
Myrtle Beach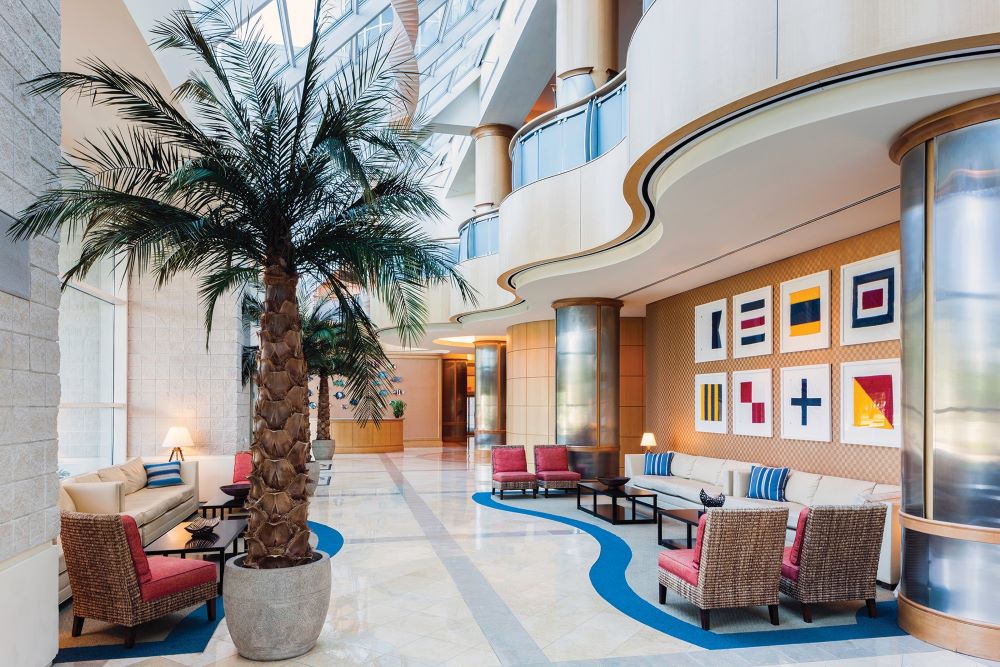 Thanks to more than 500,000 square feet of total meeting space, more than 2,000 restaurants and 60 miles of beautiful beaches, Myrtle Beach, South Carolina, has all of the necessary ingredients for a hugely popular beach meetings destination.
Favorite venues of planners include the Myrtle Beach Convention Center and Sheraton Myrtle Beach Convention Hotel.
"We love doing the conference there because Myrtle Beach has so much to offer and the Sheraton is fabulous to work with," said June Headley Greenlaw, consortium manager for the University of South Carolina, who has brought the Southeastern School of Behavior Health Conference to Myrtle Beach for the past seven years.
One of the biggest benefits for attendees, she finds, is that outside of conference hours, there's much for them to enjoy and explore. 
"There's a lot for them to choose from; I don't want them to be stuck in the middle of nowhere," she said. "On Friday, we usually end early at 3:30 and oftentimes our folks will stay through the weekend so they can get on the beach and have time to explore. It's helpful to be in a place like Myrtle Beach because it's easy for folks to get out."
Outside of beach days, there are more than 90 golf courses in the area to choose from, a plethora of watersports and family-friendly activities for attendees that want to bring their little ones along for a post-meeting stay.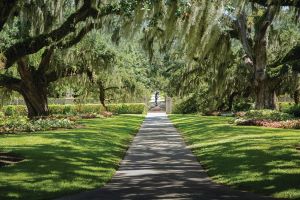 Sharon Vinson is the tradeshow director for North Carolina Petroleum & Convenience Association and manages the Southeast Petro-Food Marketing Exposition. She also appreciates the space, location and abundance of activities available in Myrtle Beach so much so that the expo has been coming to the Myrtle Beach Convention Center for 22 years—selling out for many of them. Her team uses both the convention center and space at the Sheraton for exhibits, welcoming roughly 675 booths and 4,000 people.
"The move to Myrtle Beach has been a win-win for us since the center is centrally located. There are plenty of available sleeping rooms within a half-mile radius, there are many wonderful restaurants and entertainment venues for after hours, the international airport is only minutes away, golf courses are abundant, and the weather is usually mild even though we come the first of March," she said. "Our attendees enjoy the location and we look forward to continuing our regional expo at Myrtle Beach for years to come."
Florida's Historic Coast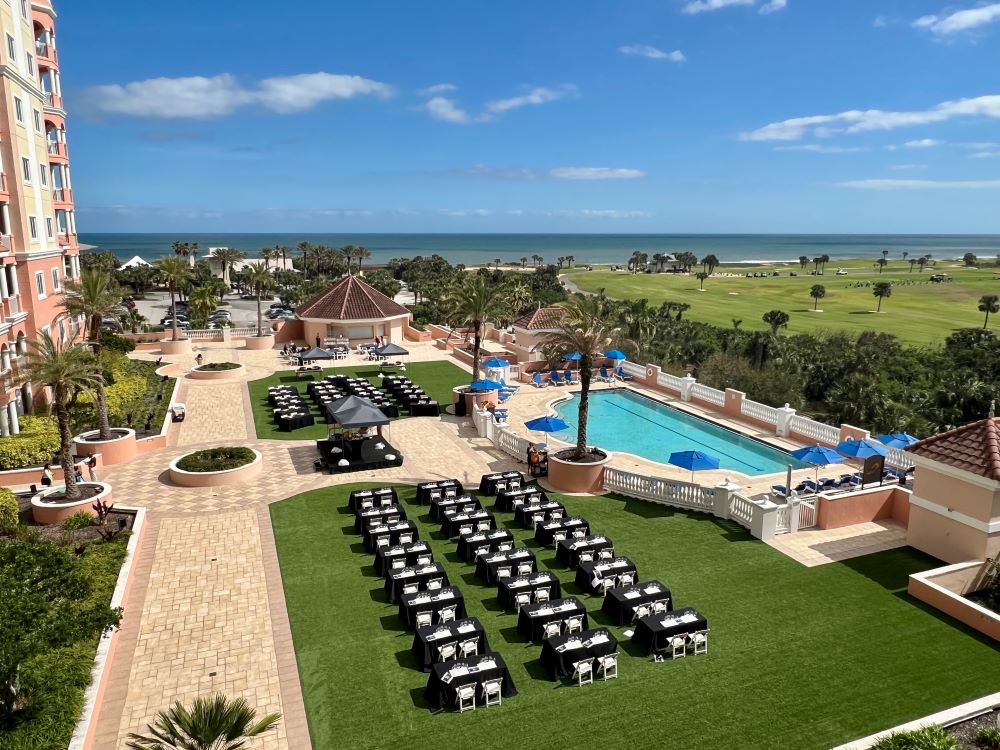 In Northeast Florida, St. Augustine is the oldest city in the U.S. The city and the surrounding area are known as "Florida's Historic Coast" and offer both historical attractions highlighted by Spanish colonial architecture and serene Atlantic Coast beaches.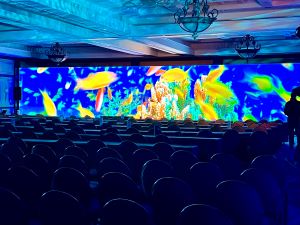 In February, the Nexus Users Conference brought its program to Hammock Beach Golf Resort & Spa, a AAA Four Diamond property south of St. Augustine that offers over 50,000 square feet of indoor and outdoor event space across 11 acres. 
"The beach views are lovely, every outdoor event we had was stunning," said Jenn Shaw, director of marketing at Nexus. "It is a great all-encompassing resort that provided all our guests needed without leaving the property.
"We were looking for a beach location where it would be warm enough in mid-February for a conference to hold outdoor activities," she continued. The conference had an "Under the Sea" theme and utilized both indoor and outdoor spaces to execute on it throughout the resort, including a dinner party by the lodge deck and pool area.
Flexible meeting spaces paired with an accommodating and helpful conference services team, incredible food and a host of outdoor activities like world-class golf, a 91,000-square foot pool complex with a lazy river, luxury spa, tranquil beach views and more boost the advantages of meeting at the resort, an exemplary property on Florida's Historic Coast.
[Related: 9 Historic Venues in Florida for Special Events]
Puerto Rico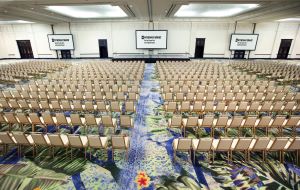 It's easy to feel a world away in Puerto Rico, which is in the heart of the Caribbean but requires no U.S. passport. Teeming with beautiful beach resorts, rich history, delicious food and natural wonders like bioluminescent bays, Puerto Rico is an ideal choice for meetings, events and incentives. 
With the recent addition of Distrito T-Mobile, the new entertainment district steps from the convention center (with 600,000 square feet of meeting space), the convention and tradeshow experience on the island is even more elevated.
Puerto Rico's many beach resorts offer meetings idyllic escapes for waterside events, too. The National Association of School Music Dealers recently chose the Wyndham Grand Rio Mar Puerto Rico Golf & Beach Resort for its 2023 convention, for example. The resort, which sits on two miles of golden beaches and near El Yunque National Forest, can host up to 2,300 guests, offering 48,000 square feet of indoor space and 58,000 square feet of outdoor space to accommodates alfresco meal events, cocktail parties and more.
Other popular beach resorts to consider for meetings include: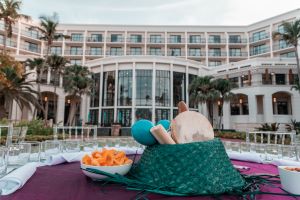 Caribe Hilton: You might have heard of Caribe Hilton for its history as the first Hilton hotel outside of the continental U.S. or for its claim as the birthplace of the piña colada , but it's also iconic for its meeting and event capabilities. Nearly 65,000 square feet of meeting space awaits groups of up to 3,000 and its prime beachside venues beckon outdoor events. Old San Juan is nearby for attendees that want to get out and experience the history and culture of one of Puerto Rico's most famous attractions. 
St. Regis Bahia Beach Resort: Located on a former coconut farm between El Yunque National Forest and Espíritu Santo River State Preserve on 483 acres, the luxurious St. Regis Bahia Beach Resort offers groups two miles of secluded beaches; activities like watersports, golf and tennis; and 26,000 square feet of indoor-outdoor meeting and event space.
Fairmont El San Juan Hotel: This hotel has the best of both worlds—proximity to both buzzing San Juan and Isla Verde Beach. The AAA Four Diamond hotel has 40,000 square feet of meeting and event space and attractive amenities like a spa, four pools, 13 restaurants and bars, and Foxwoods El San Juan Casino. 
[Related: 3 Ways to Incorporate Local Culture Into Your Puerto Rico Meetings]

Wilmington & The Beaches
Wilmington, North Carolina, is known for its charming, historic riverfront, walkable convention center district and close proximity to three island beach towns: Wrightsville Beach, Carolina Beach and Kure Beach. Known for its surfing and watersports prowess, scenic views and family-friendly atmosphere, these destinations also double as serene locations for small- to medium-sized meetings.
Some of the best properties in these beach towns include: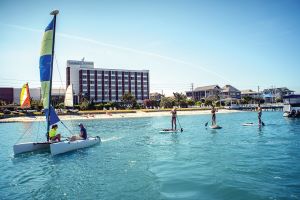 Blockade Runner Beach Resort:

This Wrightsville Beach resort has more than 7,000 square feet of indoor meeting space, expansive oceanfront event lawns and adjacent classic beach cottage, which features 13 bedrooms and generous common areas. The property is also oceanfront, giving attendees a chance to enjoy the sun and sand. A full complement of watersports and teambuilding options are available onsite as well for groups that want to get out of the meeting room, including sunset cruises, group sails, kayak tours and more.

Lumina on Wrightsville Beach, a Holiday Inn Resort: Another oceanfront resort on Wrightsville Beach, Lumina on Wrightsville Beach has nearly 8,000 square feet of meeting space ranging from ballrooms to boardrooms, ideal for a rejuvenating meeting or corporate retreat. Every guest room at the property has an ocean view, and other full-service amenities including two onsite restaurants, a cocktail lounge and direct access to the beach.  
Courtyard Marriott Carolina Beach Oceanfront: Carolina Beach is home to the only oceanfront Marriott property in North Carolina with the Courtyard Marriott Carolina Beach Oceanfront. The property has 3,200 square feet of meeting space, and guest rooms take advantage of the location with stunning views of the water and private balconies. Adjacent to the Carolina Beach Boardwalk and centrally located just two blocks from the Marina, there are many ways to enjoy the beach and water nearby after business is done. 
Read this next: Venues and Activities Only in Charlotte, North Carolina