How to Incorporate Local Culture into Events at Popular Coastal Mexico Resorts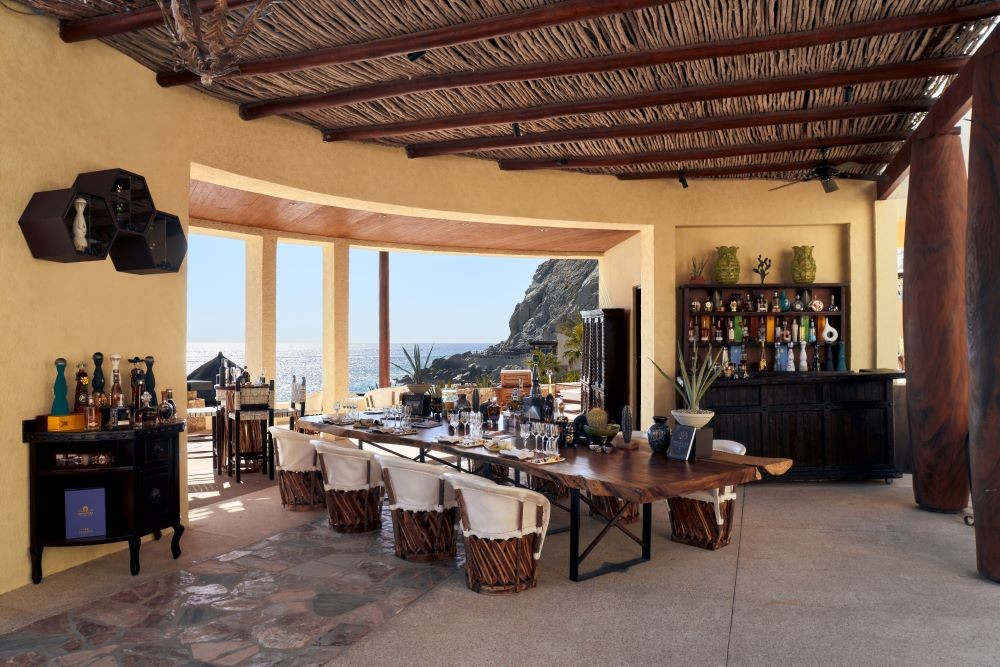 Agave Study by Studio Caribe, Waldorf Astoria Los Cabos Pedregal
The way we travel has changed, which means the way we meet has also changed—especially when it comes to popular meeting and incentive destinations like Mexico.  
Long gone are the days of the cookie-cutter all-inclusive experience. While a homogenous stay was once desired in Mexico's popular coastal locations, a new approach to business travel has attendees craving trips that deliver on unique, localized experiences that immerse them in the culture of the destination. 
This can be seen in the data. For example, a recent survey conducted by Marriott International in the Caribbean and Latin America (CALA) on travel trends found that the most crucial factor when choosing a destination was exploring the culture and local history (86%), beating out gastronomy (79%), beach settings (74%), outdoor adventures (73%) and extreme adventures (39%).  
"This survey finding provided further insight into the decision-making process for travelers and further cements cultural experiences as a reason for travel," said Louise Bang, regional vice president, sales and distribution for Marriott International CALA. 
"We are seeing significantly more focus on sustainability, yet not only in terms of environment, [but] also considering social and economic impact," she continued. "More travelers, including the younger generations, are cognizant of food waste, locally sourced ingredients and also authentic experiences focused on the memories they take with them yet also the footprint they leave behind, seeking to choose hotels and travel partners that share their same values." 
Because of these insights, Marriott and other brands that dominate some of Mexico's most popular coastal destinations are putting a greater emphasis on cultural immersion and local experiences for meeting and incentive groups. Following are a few examples of how your group can dig into the culture and history of these coastal regions, from the desert climate of Los Cabos to the lush jungles and white-sand beaches of Cancun and Riviera Maya.
[Related: Investments by Major U.S. Hotel Chains Reveal They're Bullish on Mexico] 
Mayan Ritual at Grand Fiesta Americana Coral Beach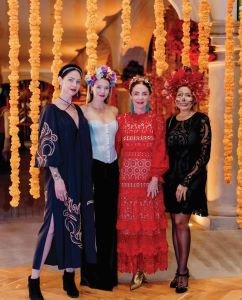 Before Quintana Roo was flush with luxury beach resorts, the ancient Mayans thrived, excelling in mathematics, pottery, calendars and more. The ruins of the Mayan civilization surround Cancun, giving visitors an opportunity to learn more about the indigenous people of Mexico.  
Mayan tradition has been welcomed into meetings and events at Grand Fiesta Americana Coral Beach. One option, according to Kelli Kwiatkowski, regional director of group sales, Midwest, for Live Aqua, Grand Fiesta Americana and Fiesta Americana Hotels and Resorts, is bringing a Mayan shaman into a room before dinner, where he does a dance and blessing.  
"We then have someone at our hotel who explains to the group more about what the group just saw, more about the Mayan culture," Kwiatkowski said. "It's something that people really love, and it's an experience that people would never have if they weren't at our resort." 
The resort also has strong relationships with local DMCs that they can connect planners with, should their group want to get off the resort grounds and visit one of the nearby ruins.  
"People are coming for more than just sun and fun," she said. "We do know that people these days are here for more than a stay, but for an experience." 
Zen Den Experience at JW Marriott Cancun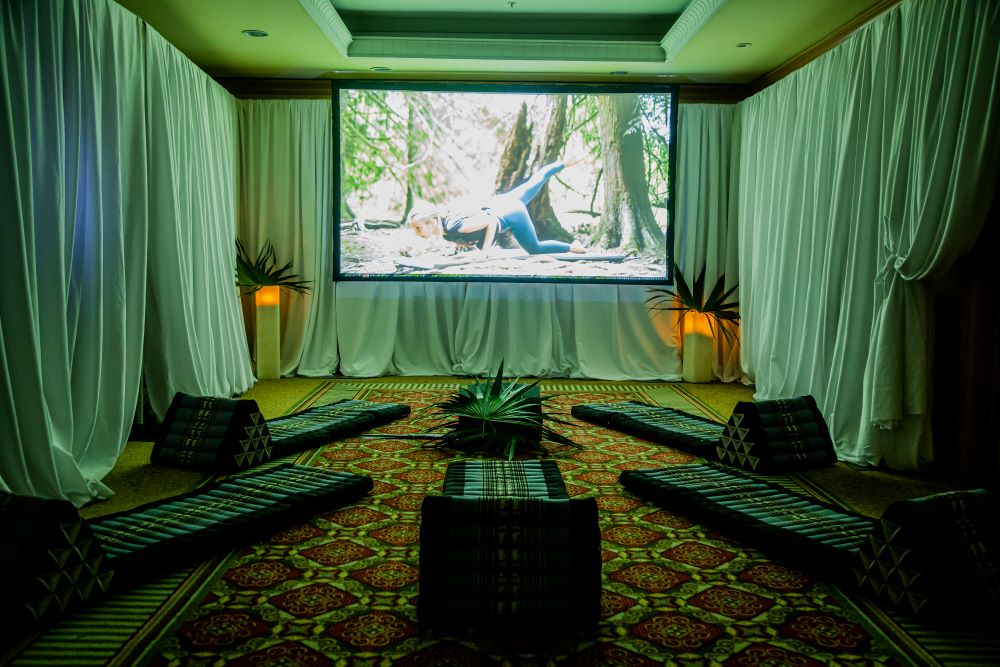 JW Marriott Cancun also honors Mayan tradition through its wellness offerings. The Zen Den experience at the property includes a meditation room with captivating moving art and calming sounds. The hotel's world-class therapists offer 10- to 15-minute massages (scalp massage, shoulder or feet) paired with a culinary wellness corner stocked with fresh juice and herbal tea. Throughout the experience, videos are played of the cultural places within the region, such as the cenotes, the pyramids and the ocean. To complete the ambiance, the resort uses copal—a sweet incense from tree sap—to aromatize, which Mayans used for wisdom. 
Rediscover Baja Experience and Museum Tour at Solaz, a Luxury Collection Resort, Los Cabos 
The Rediscover Baja Experience at Solaz gives participants the opportunity to go on a gastronomic journey from Santa Rosalia Village to Los Cabos. The route is a culinary experience for up to 20 people that will help guests discover local flavors through each of their senses, while connecting them with the people who bring Baja to life.  
Groups that want to stay on property can dive into the history of the area at the Solaz Resort Museum, Gabinete Del Barco, a collection from Miguel del Barco, one of the first missionaries who wrote about his findings in the Baja. Guests can join an expert from the resort's concierge team for a guided tour investigating the five concepts of the museum, beginning with the first indigenous inhabitants and ending at a marine sanctuary. Planners can reserve a private group tour with an events associate followed by a cocktail reception in the museum's foyer.    
[Related: Unique Venues in Mexico to Boost Your Next Meeting or Incentive Program]
Wine Region Exploration at Grand Fiesta Americana Los Cabos 
It may be surprising for those visiting Los Cabos to learn that the west coast region is a thriving wine destination. Los Cabos, which sits at the southern tip of the Baja California peninsula, is within easy reach of the fruit of the vine. At Grand Fiesta Americana Los Cabos, small groups or your VIPs can take to the beach for relaxation and a lesson in winemaking. 
Smaller groups or VIPs can walk down to the beach where they are welcomed with a grape martini and spa lounge chairs facing the ocean. While receiving foot massages, a sommelier can walk participants through the tasting of different Mexican wines. The experience is followed by an opportunity to stomp grapes and a candlelit dinner reception where chefs cook tableside.  
"They learn more about the area of Cabo and the wine region—and more about the medicinal qualities of the grapes," Kwiatkowski said. "People will say, 'I will never forget that dinner.' It's something that sticks in people's heads." 
Día de los Muertos Welcome at Conrad Punta de Mita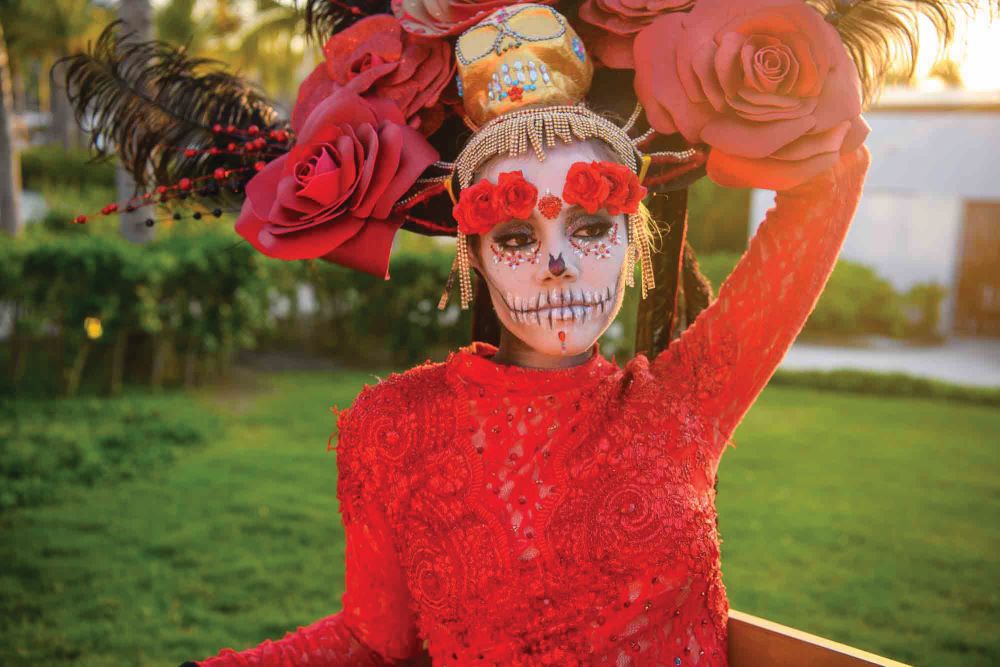 Día de los Muertos, or "Day of the Dead," is a celebratory holiday in Mexico observed November 1-2 in which families welcome back the souls of their deceased relatives. The reunion, thought of as the brief time period in which the border between the spirit world and real world disappears, includes food, drinks and celebrations via parades, dance, colorful skull costumes and music. 
Conrad Punta de Mita offers a way for groups to incorporate elements of this important holiday in Mexican culture—thought to date back thousands of years—into their events year-round.  The hotel can create a custom welcome ceremony inspired by the culturally festive Day of the Dead so groups can experience the celebration of local customs, cuisine and music —steps from the water —learning about the holiday in the process.  
Outside of the colorful celebration, don't miss a chance to dive into another staple in Mexican culture—agave spirits. The hotel is home to over 150 different brands of agave spirits in its Agave Studio library, where groups can book the Make Your Own Mezcal Blend workshop with the resort's F&B director, Eugenia Torres, who is a certificate recipient from the official Tequila Regulatory Council. 
Culinary Classes at Waldorf Astoria Los Cabos Pedregal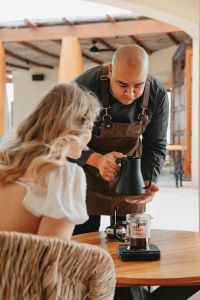 Immerse your attendees in a variety of famous culinary traditions in Mexico during events at Waldorf Astoria Los Cabos Pedregal. The Brew Like a Pro coffee workshop and globally inspired tasting at the resort's Neutral Coffee Lab gives participants a chance to learn the rich history of the world's coffee regions—Mexico being one of the largest—plus expert brewing methods.  
At the seaside Welcome to Our Kitchen cooking class, groups can work together in a teambuilding exercise using the country's indigenous ingredients to prepare a feast of fresh empanadas, gourmet tacos, ceviche and more from a hacienda-style kitchen beside the ocean. Beyond this experience, don't miss an opportunity to just eat tacos—and learn about their history, too —with a private dining event at onsite Travesía. Groups will go on a culinary journey celebrating the history of the taco led by Executive Chef Gustavo Pinet.  
Read Next: Mexico's Largest Hotel Chain Is Undergoing Major Changes and Expansion