A Refreshed and Expanded Convention Center Breathes New Life into Sacramento Meetings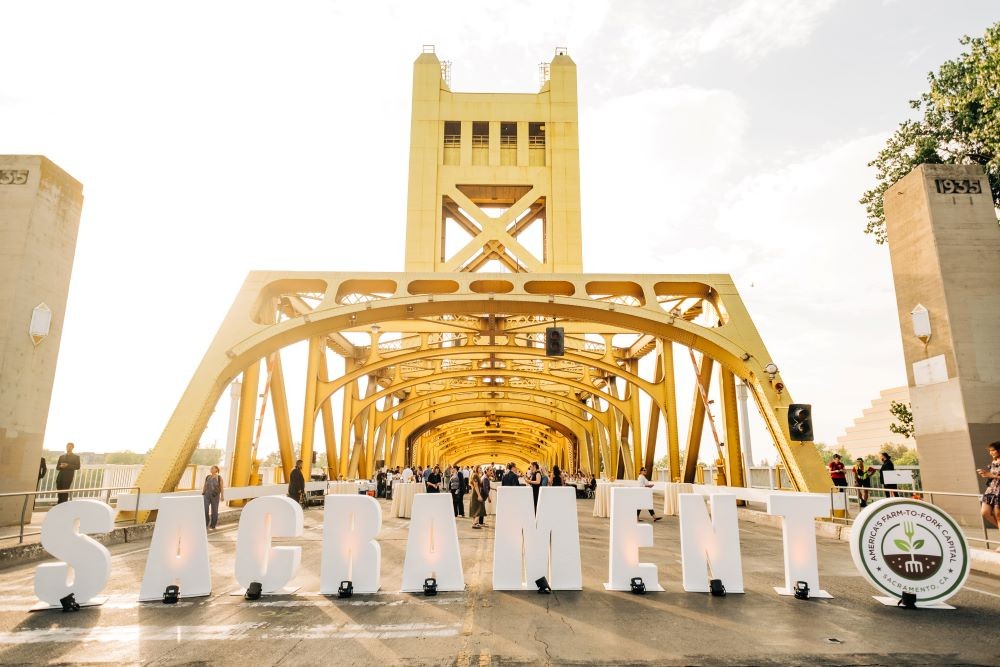 Tower Bridge, Sacramento. Credit: Francisco Chavira
First impressions can mean everything. Following the revitalization and expansion of its convention center, Sacramento is ready to make a lasting one. 
The energy is palpable in the district surrounding the SAFE Credit Union Convention Center, which recently wrapped a $180 million renovation and expansion, featuring 240,000 square feet of programmable space with key highlights such as: 
New 40,000-square-foot ballroom, plus a renovated ballroom 
New 15,000-square-foot outdoor plaza 
Exhibit space expansion, now totaling 160,000 square feet 
Three entrances and lobbies 
37 breakout rooms  
The facelift is already reaping rewards, according to Matt Voreyer, general manager of the convention center, in that the building can host multiple groups at a time, each with their own dedicated entrance and space.  
"The building, from a continuity standpoint, is more occupied and in use," he said. "And we just did a site visit with a group on Monday that would not have looked at us if it had not of been for the expansion." 
Flexible Indoor-Outdoor Space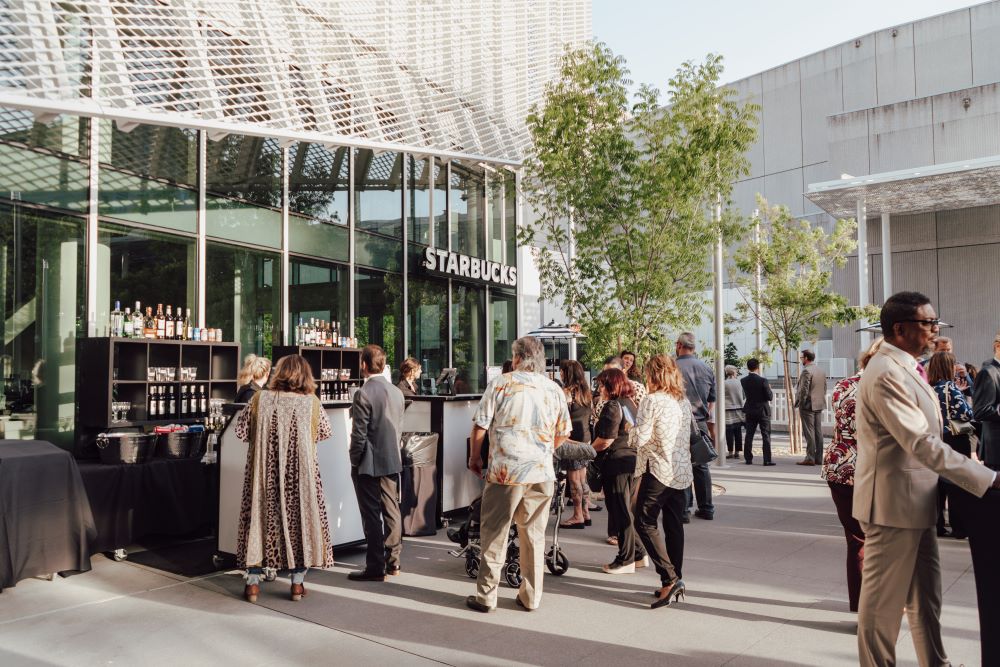 Visit Sacramento President & CEO Mike Testa added that the refresh of the building took into account meeting planners' need for flexible indoor-outdoor space.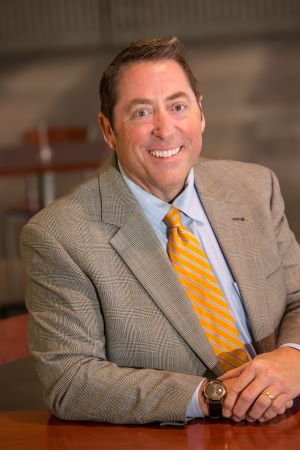 "We built this with the idea that it can be flexible," he said. "We also capitalized on outdoor space—we are in California and the weather lends itself to meeting year-round outside, and that's something I've heard a lot from meeting planners, is that we have that indoor-outdoor availability that we didn't have [before]…What we've heard from people who have been here before is it's such a different product now." 
Not only are new groups discovering Sacramento, thanks to the convention center update, but the city has been able to retain groups who were outgrowing the old convention center. Unified Wine & Grapes Symposium and Almond Board of California's Almond Conference, for example, ultimately decided to keep their shows in Sacramento, thanks to the expanded space.  
Other groups have jumped to take advantage of the new 15,000-square-foot outdoor plaza space. SacAnime, Voreyer noted, which is akin to the Comic Con of the anime world, brought vibrant energy to the building's outdoors. 
"Those delegates loved that area, exchanging photos," he said. "[It was great] seeing a group of people with common interests coming together, making friends in this outdoor plaza." 
The outdoor plaza has also been used for sporting event meetups, food truck activations and other creative F&B offerings, giving conventioneers an opportunity to convene in that California-perfect weather. 
[Related: Diverse and Immersive Event Experiences in Oakland, California]
Surrounding the SAFE Credit Union Convention Center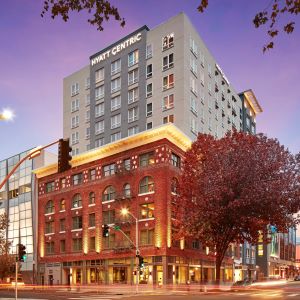 One of the biggest advantages of the convention center is its location, just steps from some of the city's most exciting attractions and restaurants. The adjacent SAFE Credit Union Performing Arts Center also received a refresh, welcomes Broadway shows and concerts and can offer planners a venue for offsite general sessions or special events.  
"The connectivity—from the waterfront to the entertainment district, to Midtown, with all sorts of shops, restaurant and bars—it really helps introduce the city to convention groups," Voreyer said.  
Nearby attractions that are popular with visitors and locals include the Midtown Farmers Market, concerts in the park and food trucks that often line the convention center's outdoor plaza. Additionally, Golden 1 Center is just five blocks from the convention center. The arena can host concerts, conventions and other sports and entertainment events. K Street—a historic street that runs through downtown—is also just outside of the convention center's doors, giving attendees access to some of the city's best restaurants, bars and shopping.  
The SAFE Credit Union Convention Center revitalization only continues to lift the area up. 
"I think this building has really helped revitalize the downtown scene," Voreyer said. "[We're] introducing this product as part of the fabric of who we are." 
The hotel infrastructure surrounding the convention center is also a benefit for groups. About 2,000 rooms are walkable from the convention center, with three hotels—Hyatt Regency Sacramento, Sheraton Grand Sacramento and Residence Inn Sacramento Downtown at Capital Park—sitting right across the street, and another 2,000 rooms are within three miles of the building. Testa also noted that a few new full-service hotels are in the works in the next few years, following recent openings like Hyatt Centric Downtown Sacramento (2021) and Hyatt House Sacramento/Midtown, which opened this year in the remodeled Eastern Star Hall building with architectural elements dating back to the 1920s.   
[Related: 4 U.S. Convention Center Projects That Are On-Trend]
Sacramento's Farm-to-Fork Reputation Delivers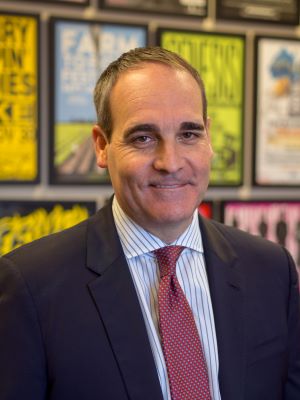 Dubbed America's Farm-to-Fork capital, a bounty of delectable dishes prepared with fresh ingredients is at visitors' fingertips. The convention center's in-house culinary team, Sodexo Live!, uses local produce in its dishes. Golden 1 Center down the street sources 90% of its food from within 150 miles. 
While California is known for its sustainable approach to food, Sacramento in particular stands out due to its proximity to farms and produce. According to Visit Sacramento, the city sits among 1.5 million acres of farms and ranches that grow more than 160 crops for markets here and abroad. The region is also home to more than 40 regional farmers markets, including the largest California Certified Farmers' Market in the state. 
More than 300 restaurants are within easy reach of the convention center, and many of them can give conventioneers a taste of the freshest food the city can offer. The food isn't only fresh—it's award-winning good. The Michelin Guide has taken notice of Sacramento in recent years, awarding two restaurants in the city with a star—Localis and The Kitchen—and recommending 12 others. 
Testa also offered three of his personal favorite eateries in town for attendees to consider: 
Ella: Recommended in the Michelin Guide and within walking distance of the convention center, Ella offers creative spins on dishes spanning fresh seafood to fried chicken, and an award-winning wine list. 
Mayahuel: Described as "an experience for the senses," this Mexican restaurant blends fresh, local ingredients with traditional Mexican cuisine inclusivity to create a menu that has vegan, vegetarian and gluten-free options. 
Mulvaney's B&L: Set in an 1893 firehouse and also in the Michelin Guide, the menu changes daily at Mulvaney's, which lives Sacramento's farm-to-fork mantra. Sample menu items include Capay potato gnocchi with buttery Yosemite mushrooms, seared day boat sea scallops with B&L Tasso ham and 21-day dry age Niman ranch ribeye.  
"There's so much agriculture within this region and that has been a great thing for our chefs; they are all sourcing locally," Testa said. "People will comment on how good the produce is and the chef's response will be, 'Yeah, we purchased it from the farmer this morning.'" 
Connect 
Visit Sacramento 
(916) 808-7777