Opportunities in Laguna Beach, California, for Unique Meetings and Events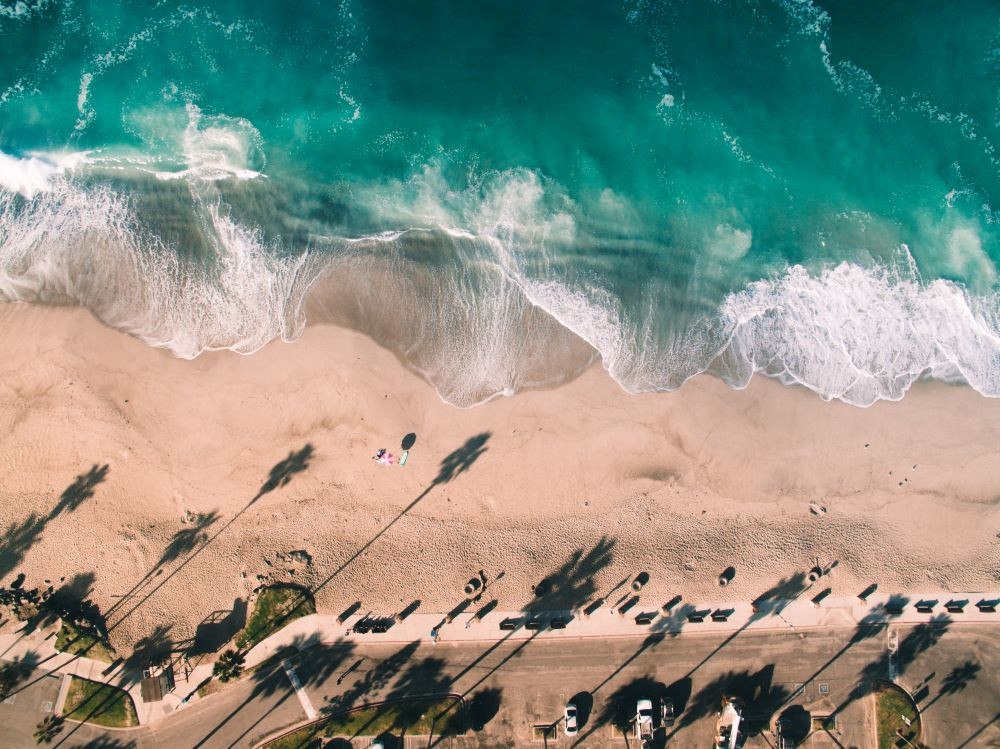 Laguna Beach, California. Credit: Visit Laguna Beach
Located halfway between Los Angeles and San Diego, the colorful community that is Laguna Beach, California, is a unique and vibrant coastal city encompassing seven miles of coves and beaches. Whether you're looking to explore sea caves and hike oceanside bluffs, catch a wave surfing just off the shore or stroll through galleries showcasing work by local artists, Laguna Beach offers those one-of-a-kind destination experiences meeting attendees are searching for.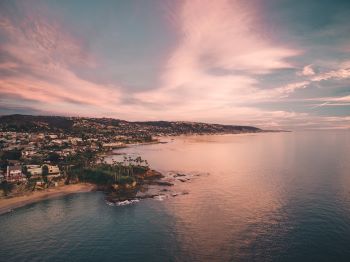 "Laguna Beach as a whole is a really fun and quirky town," said Rachel O'Neill-Cusey, president and CEO of Visit Laguna Beach. "It's an artist's colony, so when you're there, just walking up and down the street, you have shopping and you have art galleries. And we have companies that do tours that talk about the history of Laguna. There's such a rich history and everybody has a story to tell, which is really cool. So, when you're there, you're learning and you're fully immersed in this destination, which is awesome."
An ideal destination for mid-size groups looking for an incentive feel, Laguna Beach's "quirkiness" creates an atmosphere for bleisure along the coastline of Southern California unlike any other. Here's how to make your meeting as one-of-a-kind as the destination itself.
[Related: Diverse and Immersive Event Experiences in Oakland, California]
Laguna Beach Hotels
Laguna Beach is home to more beachfront lodging than any other city in California, according to Visit Laguna Beach, and the destination's unique hotels and resorts offer accommodations and meeting spaces in the heart of the 100-year-old art community. 
Set along 500 feet on one of the most pristine coastlines in Laguna Beach is Surf & Sand Resort, a best resorts nominee for the highly anticipated Condé Nast Traveler 2023 Readers' Choice Awards. The resort offers 167 guest rooms, each with its own private balcony for listening to the waves crash against the coast. 
Surf & Sand Resort features 10,000 square feet of indoor event space and an additional 10,000 square feet outdoors. The 2,500-square-foot Pelican Ballroom serves as the "centerpiece" to the resort's conference center and can accommodate up to 250 guests, with an adjacent foyer for prefunction gatherings and adjoining terrace showcasing partial ocean views ideal for a sunset cocktail hour.
Up to 90 guests can gather around firepits at the casual outdoor lounge 15FiftyFive. The 1,500-square-foot venue overlooks the Pacific and is available for breakfast, lunch and receptions. The Pool Deck measures just over 2,000 square feet, is adjacent to Splashes Bar and gives guests easy access to the beach. 
"I always highly recommend going to Surf & Sand and eating at Splashes because you're literally on the water," O'Neill-Cusey said. "That's how close you are to the ocean and the waves are splashing up at the restaurant." 
The Inn at Laguna Beach is a luxury boutique hotel situated on a rocky cliffside in the heart of the destination, putting guests within walking distance of some of Laguna Beach's finest art galleries, shopping, dining and nightlife. The hotel's 70 newly appointed guest rooms and suites blend beach bungalow-vibes with modern comforts and put the ocean, pool or village of Laguna Beach at each doorstep.
The Inn at Laguna Beach is suitable for corporate functions like teambuilding retreats and events, board and shareholder meetings, educational workshops, product launches, networking events and more. The 700-square-foot Laguna Room can accommodate up to 60 attendees and features floor-to-ceiling windows and all-natural light, while the 400-square-foot Pacific Room offers a view of the California coastline for up to 40.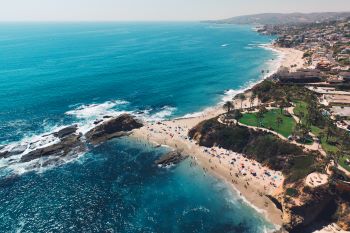 Groups can also gather on the hotel's Pacific Terrace, a 700-square-foot space located adjacent to the Pacific Room and showcasing ocean views. The space is suitable for a reception of up to 80 guests. 
The Ranch at Laguna Beach, an AAA Four-Diamond hotel, was voted a Top 10 Best Resort in California by Travel + Leisure. The 97-room luxury lifestyle hotel is committed to being at the forefront of sustainability and spans 87 acres in the Aliso and Wood Canyons.
The Ranch at Laguna Beach offers a variety of experiences and activities like a farm-to-table restaurant, Harvest; Sycamore Spa by Hudson; Ben Brown's nine-hole golf course; and watersports and hiking opportunities. 
"It's a great place for groups to get out and play some golf, and it's in a canyon, so it's not your typical ocean-view experience, but you're in this beautiful, mystical canyon and feel like you're in a different world," O'Neill-Cusey said.
The resort also features 6,000 square feet of indoor meeting space, including the 3,100-square-foot Sage Ballroom with its 3,000-square-foot adjacent outdoor patio, as well as a 600-square-foot private dining room within Harvest Restaurant. The 3,100-square-foot Canyon View Patio and Lawn provides another outdoor space. 
[Related: New and Renovated Venues in Orange County, California (2022)]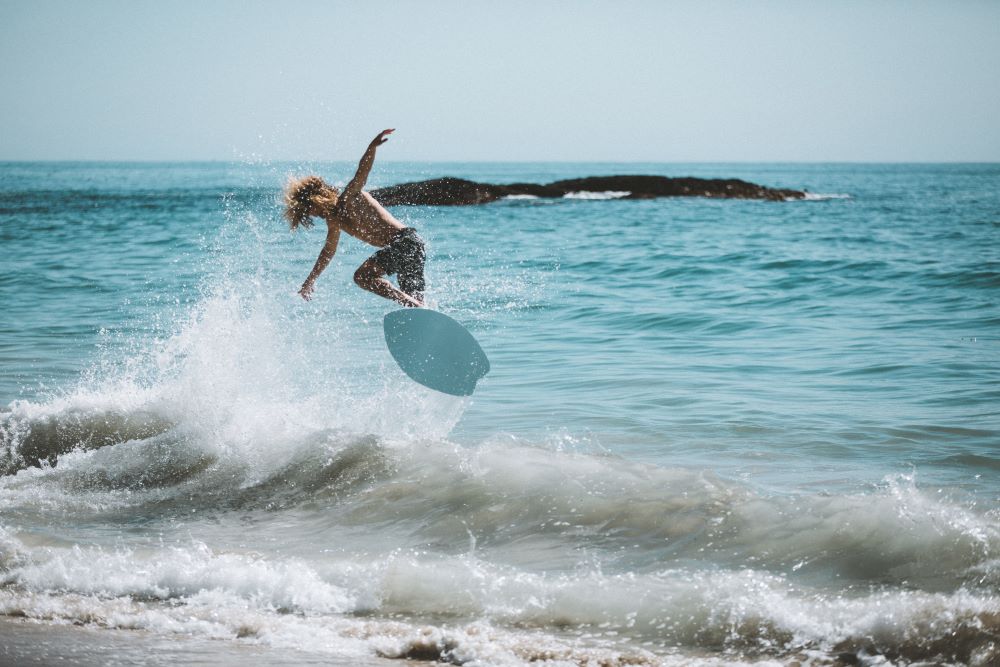 Activities and Attractions
As a result of being home to a number of painters, sculptors, actors, musicians and other artists, the arts and cultural offerings of Laguna Beach are abundant. All year round, groups can visit more than 100 art galleries and one of the oldest museums in the state of California showcasing classic through contemporary art.
"If they're here in the summer, 100% they have to go to the Festival of Arts and see Pageant of the Masters," O'Neill-Cusey said. "Pageant of the Masters is really unique to Laguna Beach, and they actually take famous paintings—it's all volunteers—and volunteers get painted and put into these paintings. They hold still for about 40 seconds and create this magic. It's very hard to describe until you see it, but it's really amazing."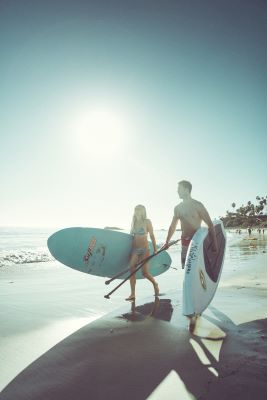 Festival of Arts is California's longest-running outdoor fine art exhibition and will run from July 5 through September 1, 2023. The juried process features the original artwork by more than 100 award-winning artists from Orange County, while Pageant of the Masters, running July 7-September 1 this year, features 90 minutes of tableaux vivants ("living pictures") for recreations of classical and contemporary artwork using real people. 
Sawdust Art Festival, voted "one of the country's top five festivals" by American Style Magazine, features artists who live in Laguna Beach and their artworks. 
"I'm a huge Sawdust Festival-fan," O'Neill-Cusey said. "They always have live music and it's just a really cool vibe. It's all these different local artists selling their jewelry and their crafts. There's something special about Laguna Canyon, where you really feel like you're transported to this artsy place." 
The Ranch at Laguna Beach recently debuted two new cultural experiences in collaboration with local creatives Gary Larson and John Cosby. The activities, called The Shaper and The Painter, aim to immerse guests in two of Laguna Beach's cultural elements: surfing and plein air painting.
The Shaper experience provides guests with the opportunity to create their own custom surfboard alongside Larson, beginning with a phone call to discuss the "board of their dreams" and meeting Larson at a local brewpub to hear his story. Then, Larson guides guests through the process of building their own board, from choosing the right blank to perfecting the color and design.
The Painter allows guests a peek into the world of a professional plein air painter, whose artwork is defined by bold colors and energetic brush strokes. Cosby invites guests to his studio for coffee before leading them to the shoreline to create their own paintings following a demonstration. 
"The meetings industry has changed quite a bit. People are looking for more intimate settings where they're meeting in smaller groups, and Laguna is really the perfect spot for that," O'Neill-Cusey said. "You can have those smaller groups that are more intimate and really hone in and have a great space to learn and get your business done, but then also have a ton of fun as well."
*This article was created in partnership with Visit California.
Connect
Visit California
555 Capitol Mall, Ste 1100
Sacramento, CA 95814
Tel: (916) 444-4429
Visit Laguna Beach
(800) 877-1115
Read this next: A Refreshed and Expanded Convention Center Breathes New Life into Sacramento Meetings